20 Romantic Fonts for your Valentine's Day Designs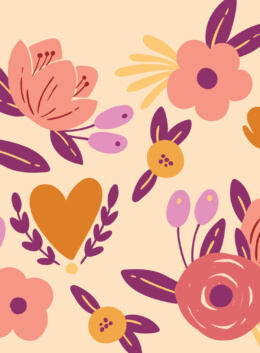 Valentine's Day is coming and one of the things people look forward to is choosing different designs to use for products, services, and or even personal gifts. Whether it's writing a greeting card, designing letterhead, or Valentines' Day marketing materials, using different fonts can greatly improve your work and make it more special for you or your customers' loved ones.
To help you design unique Valentines' Day graphics, we're listing the best Valentine's Day fonts that you can download from Creative Market.
Romantic Cursive Fonts
Delicate cursive fonts are often tagged as romantic fonts and are mostly used for invitations and cards. These types of fonts are perfect to use for your Valentine's Day materials as an expression of love and affection. While free-flowing cursive fonts do add that personal touch, make sure you are choosing a typeface that is still readable.
Modern Fonts
While cursive fonts give a romantic touch to your materials, modern fonts can add more playful vibes. Font styles interact with your message to reinforce and convey specific emotions.
Check out the lists below of the collection of modern fonts with different styles that you can use to enhance your Valentine's Day materials.
Hipster Font
Hipster might remind you of a thing in the past or someone from the '80s but millennials gave a new definition to it most especially in style. Using it as a font can give a different touch to your typical Valentine's Day cards or writing. It's different because it doesn't involve cursive, delicate romantic fonts but it's more bold and fun.
There are tons of hipster fonts available for download at Creative Market. You'll find some of them below:
Cute Font
Cute fonts have a naive, lighthearted charm and are the perfect way to show your love for someone. Some of them feature lively colors beyond the typical red or pink.
Fancy Font
Using a fancy font on your Valentine's Day material can attract a different, more sophisticated audience. Font categories for this vary from a simple bold text or a classy cursive, or just a regular typeface with a sophisticated vibe.
Flirty Font
Nothing beats a flirty font for a romantic occasion. This is perfect to use for special gifts and letters to your significant other. Head over here for more examples of unique flirty fonts.
Typewriter Font
One of the classics. This type of font will give your Valentine's Day material an old-school feeling. Remember typewriters and how the texts look when you type with them? Well, you can use it now as a font for your designs.
Below are some typewriter font examples that you can get from Creative Market:
Handwritten Fonts
Fonts that look like handwriting are perfect for those who want their Valentine's Day gifts to be more on a personal side.
Chalkboard Fonts
You'll want to try chalkboard fonts to add a textured, casual look to your Valentine's Day graphics. Check some outstanding examples of chalkboard fonts by independent artists on Creative Market.
Retro Fonts
Retro fonts revive lifestyles, trends, designs, and art forms from the past. This includes music, fashion, and attitudes. Designers get an idea from the past then use it as a reference for contemporary letterforms that perform well on print and screen.
Popular retro styles include the 60s, 70s, and 90s— all decades with huge outbursts of creativity.
Groovy Font
Groovy is on the playful side of retro because of its style and colors. Think old disco dancing, with shimmers and fashionable outfits. Overall, a fun and charming vibe to bring into your Valentine's Day projects.
Creative Market designers have crafted a broad range of groovy fonts that go from light to ultrabold weights.
Vintage Font
Vintage fonts add timeless beauty inspired by fashion, design, or places that were more popular in other decades.
Valentine's Day is all about affection and love; the perfect time to make an extra effort in your gifts, letters, and words. If you are looking for stunning fonts that you can use to convey love, consider these products by Creative Market shop owners.
Getting started with hand lettering?
Free lettering worksheets
Download these worksheets and start practicing with simple instructions and tracing exercises.
Download now!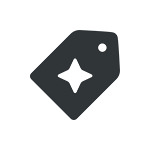 Creative Market