How to Create Awesome Retro Text Effects in Illustrator
Today I'm going to show you how you can use Illustrator's Appearance panel to create editable vector text effects made up of Fills, Strokes, and various Illustrator Effects. The great thing about using the Appearance panel for this is that the effects you create will be completely customizable and won't affect your ability to edit your text. The effects can also be saved as Graphic Styles, enabling you to reuse the effects and apply them to any object with a single click. Here's a preview of the effect that we're going to be creating today: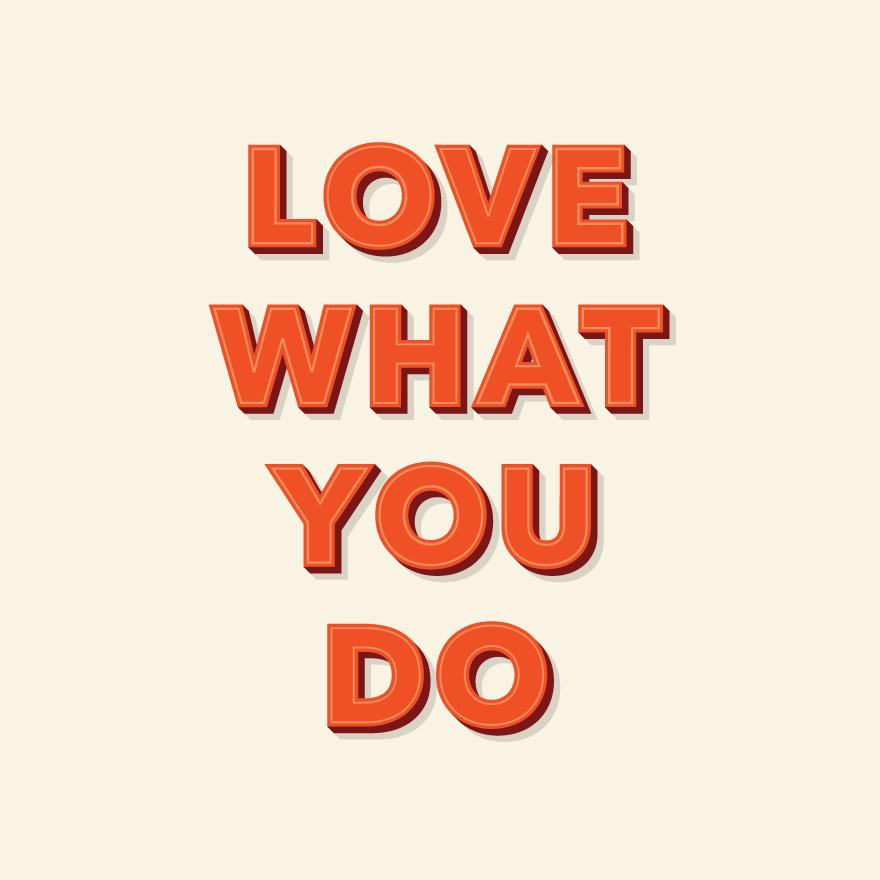 Getting Started
Let's get started by creating a new document 210 mm X 210 mm in size with the Color Mode CMYK.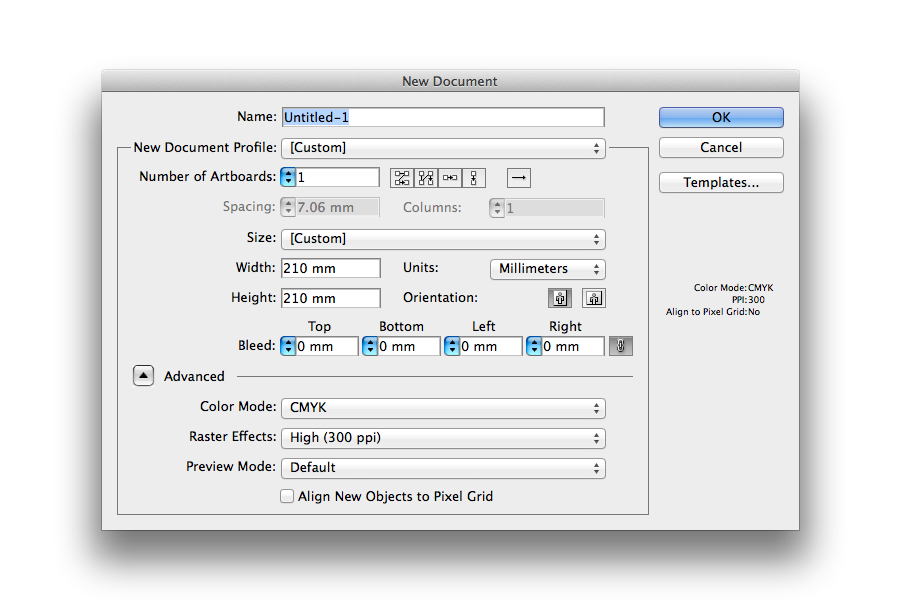 Use the Rectangle Tool to draw a square that covers the entire Artboard and fill it with a nice off-white color (#F8F0E2). Follow this by using the Type Tool to add your text. As we're going to be adding 3D and Drop Shadow effects later on, you'll need to increase the letter-spacing. You can do this by setting the tracking in the Character panel (Window > Type > Character).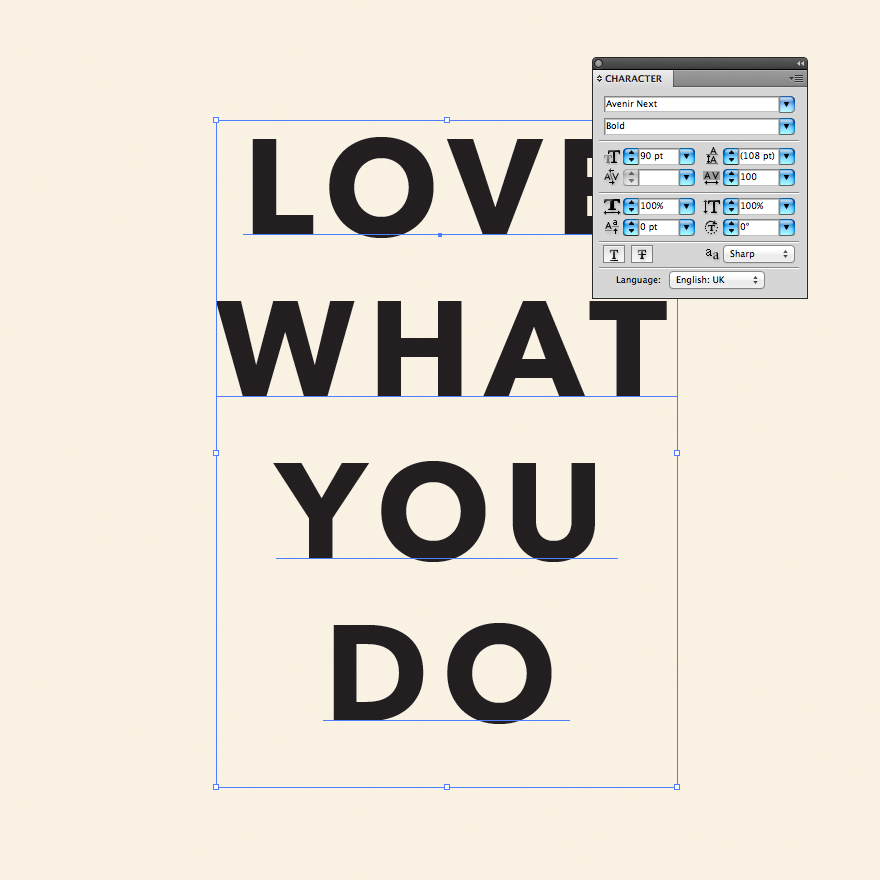 Set the Text Color
Once you've done that, go to the Tools panel (Window > Tools) and set your text's Fill color to None. This will essentially make your text invisible, but don't worry, we're going to add a new fill using the Appearance panel (Window > Appearance). At the bottom of the Appearance panel you should see a row of icons illustrating various options. From left to right we have: Add New Stroke, Add New Fill, Add New Effect, Clear Appearance, Duplicate Selected Item, and Delete Selected Item. Click Add New Fill. This will once again apply a Fill color to your text, which will also appear as a new item in the Appearance panel.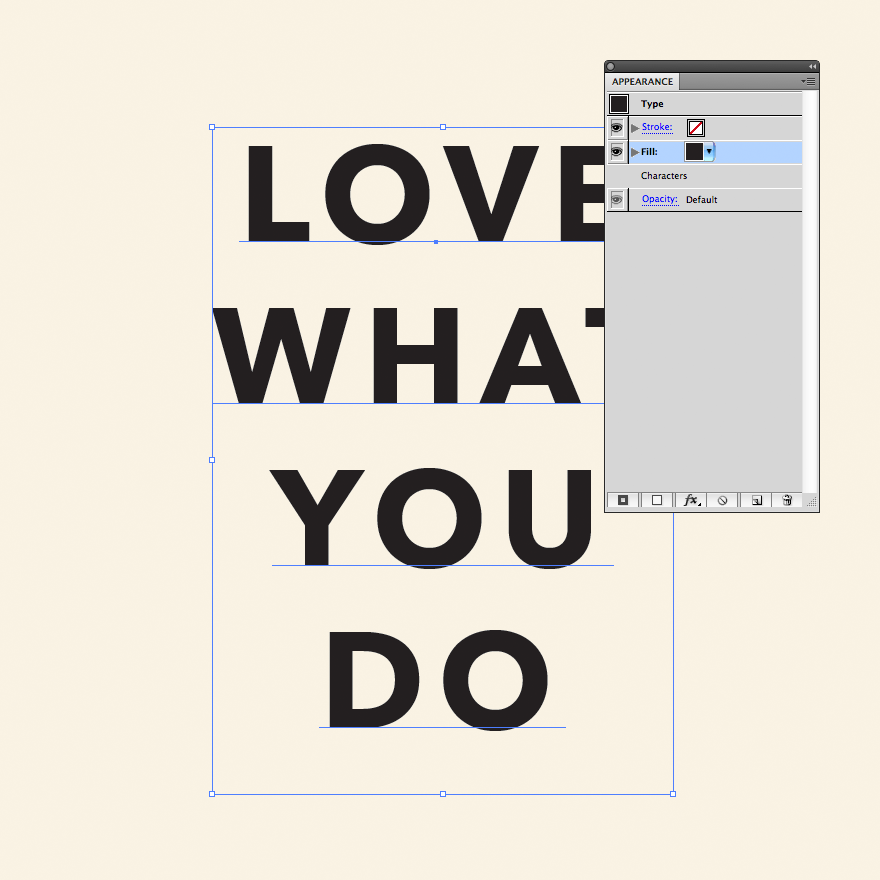 With the Fill item selected, use the Tools panel to change the color to a nice orange-red (#F05125).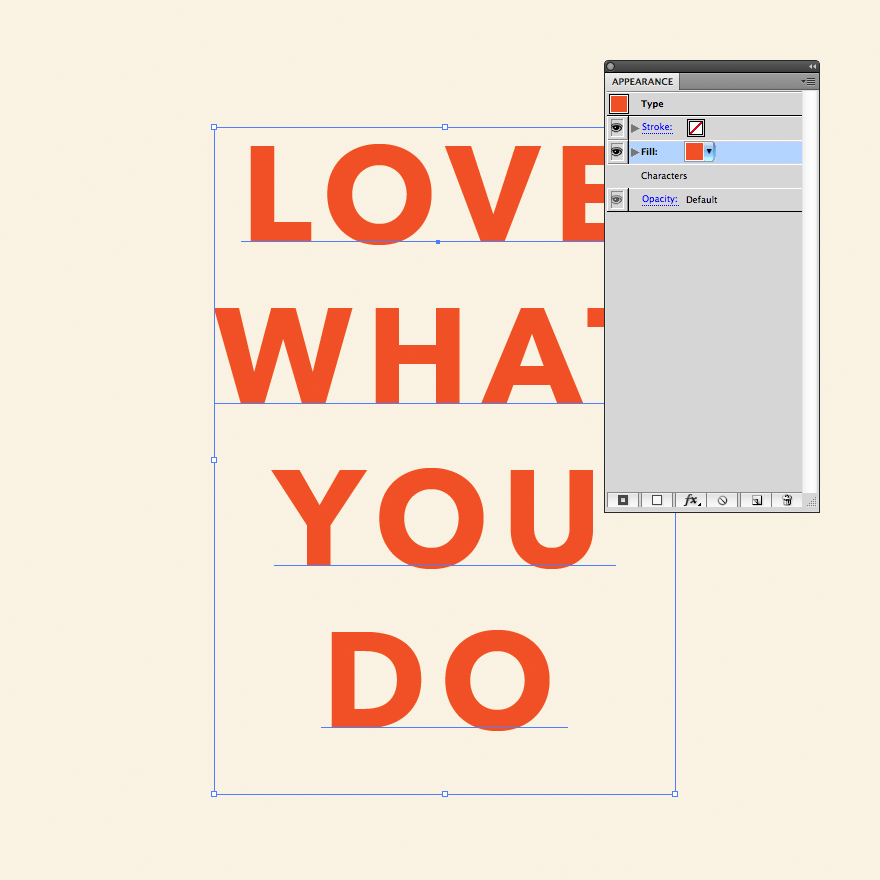 Add An Offset Path
Follow this by clicking Add New Effect and selecting Path > Offset Path.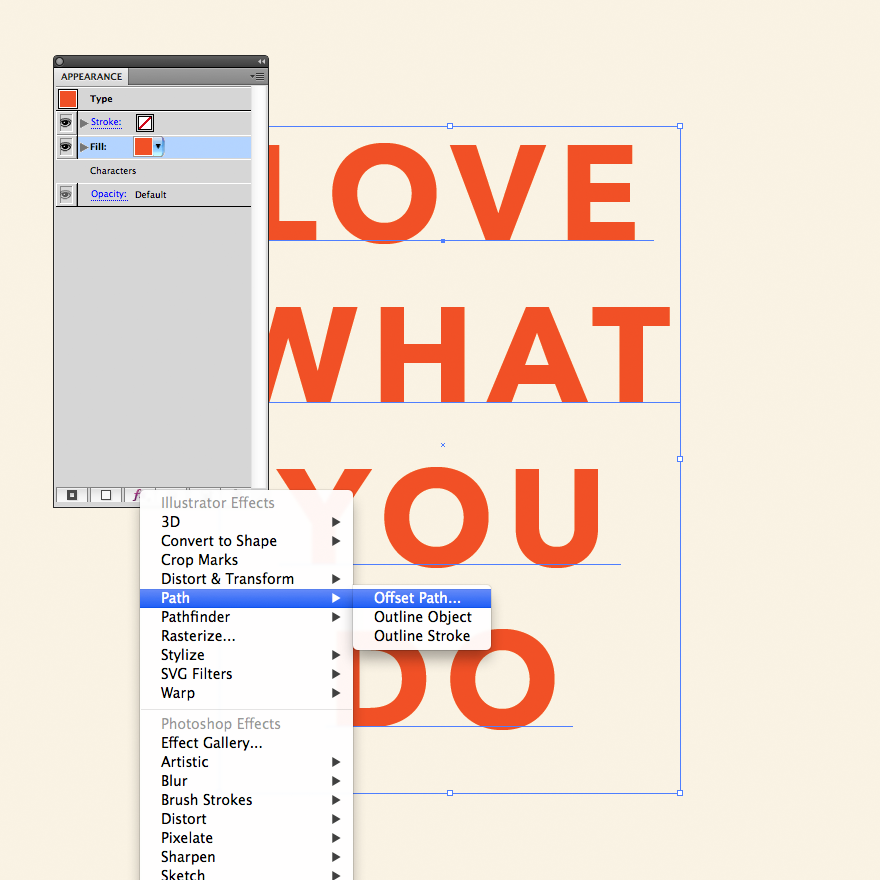 Change the Offset to 1 mm.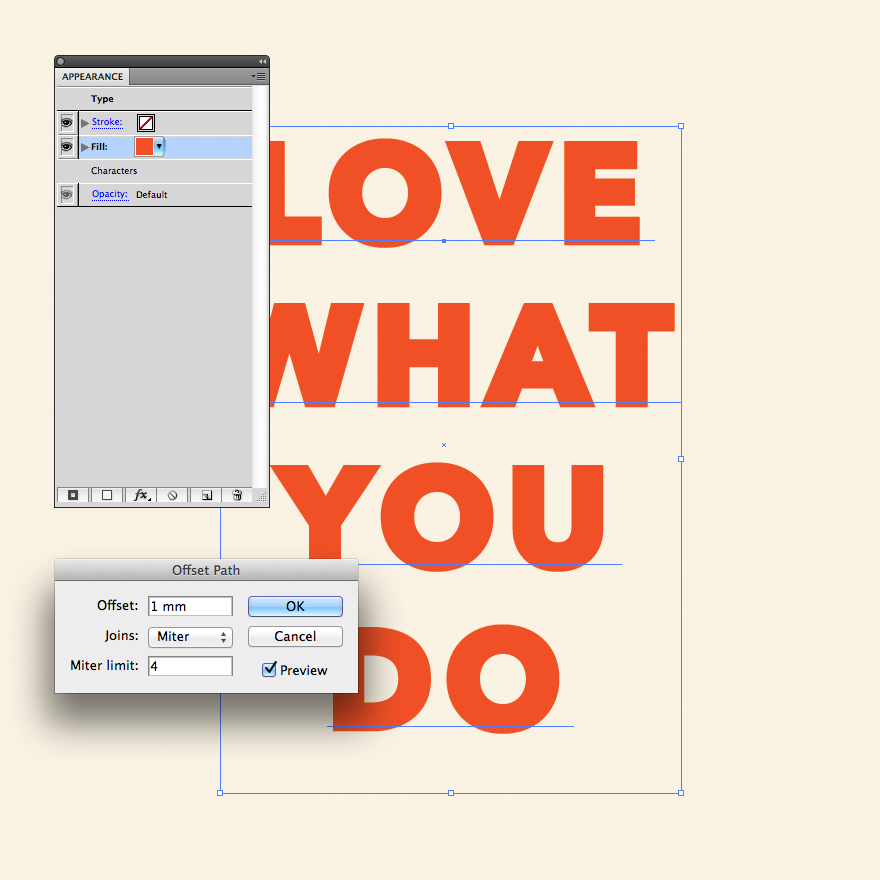 Effects that have been applied to items can be viewed by clicking the arrow to the left of the item name. This is important to know if you want to edit the effect later on.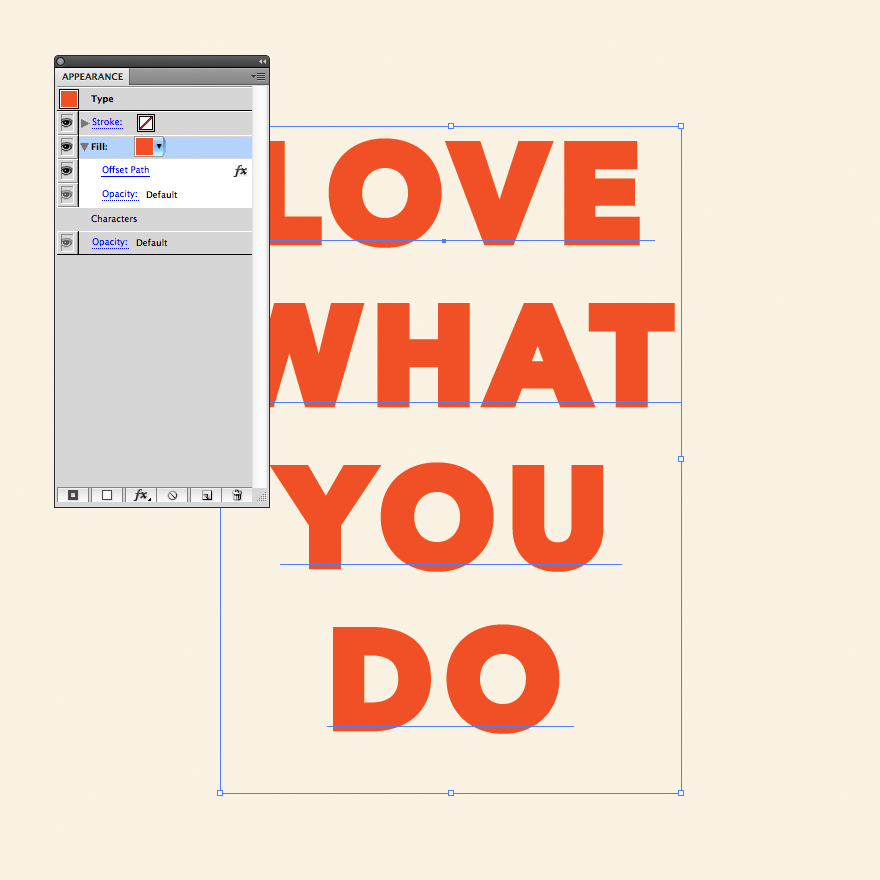 Add a Second Stroke
Next, add a Stroke to your effect by selecting the Stroke item and entering 1.5 into the Stroke Weight field.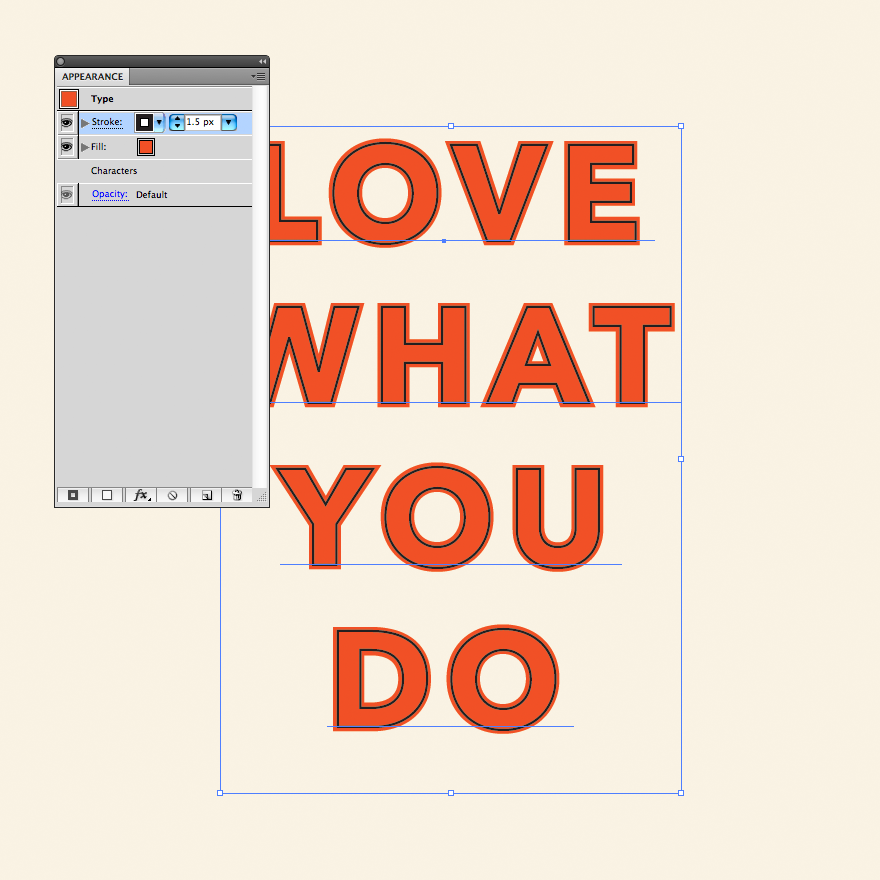 Change the color of the Stroke to a slightly lighter orange-red than you used for the Fill (#F68C59).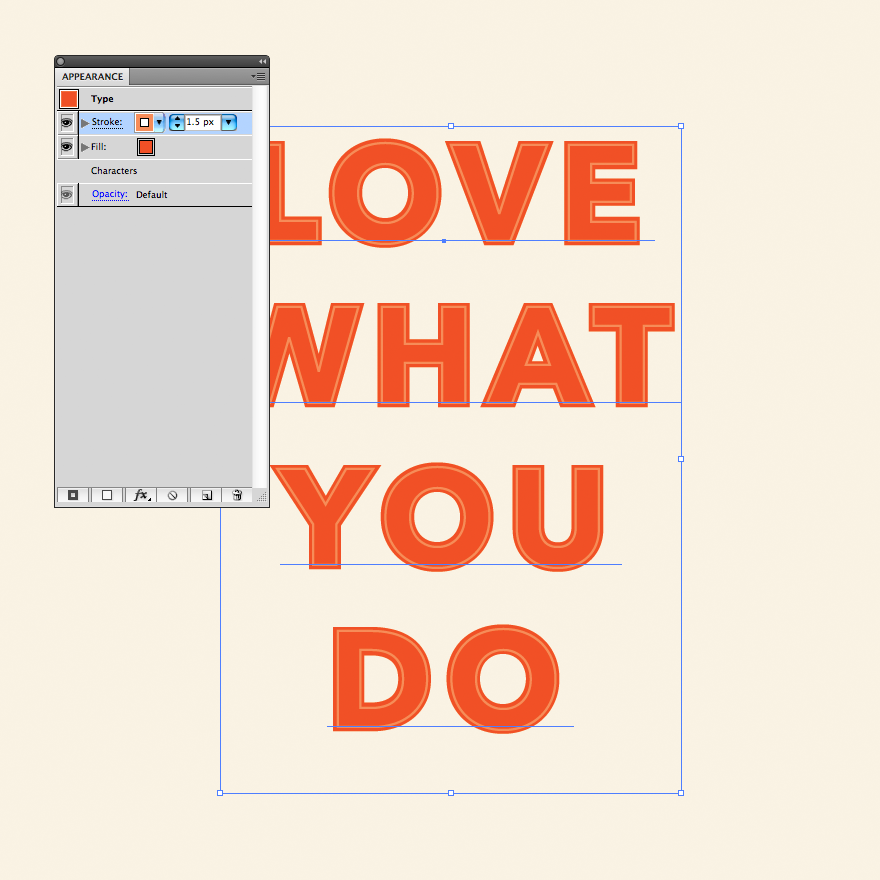 Make it 3D
Next up, we want to add a 3D effect. Start by making sure no existing items in the Appearance panel are selected (as this will apply the effect directly to that item rather than the type as a whole), then click Add New Effect and select 3D > Extrude & Bevel.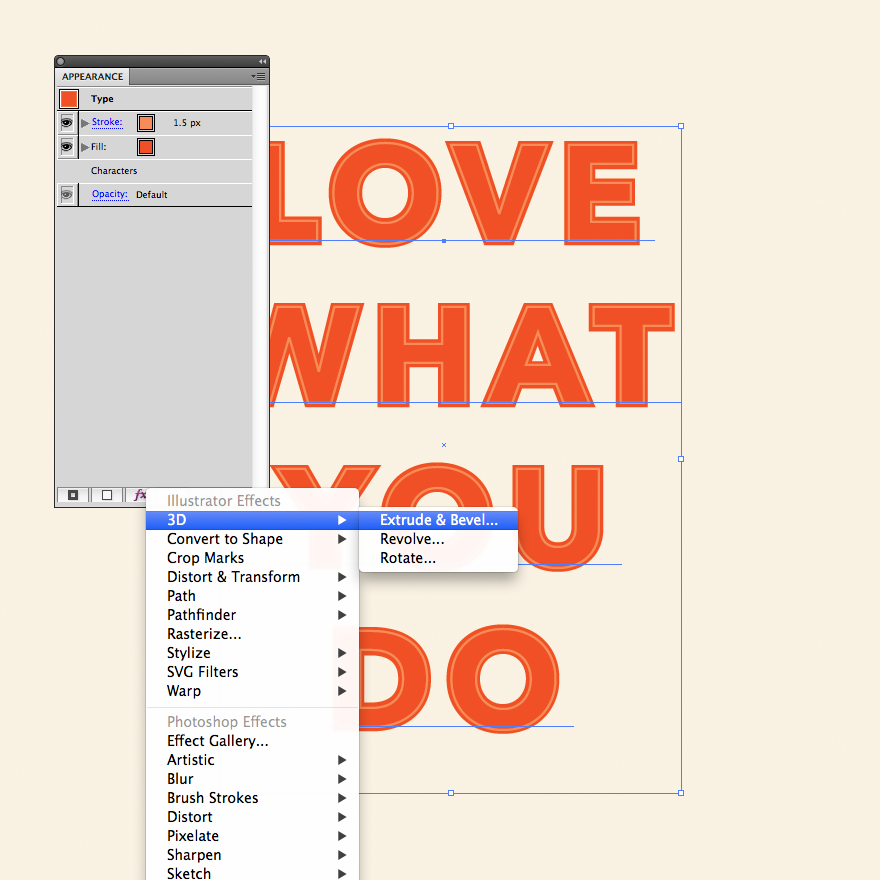 Edit the settings to match the following: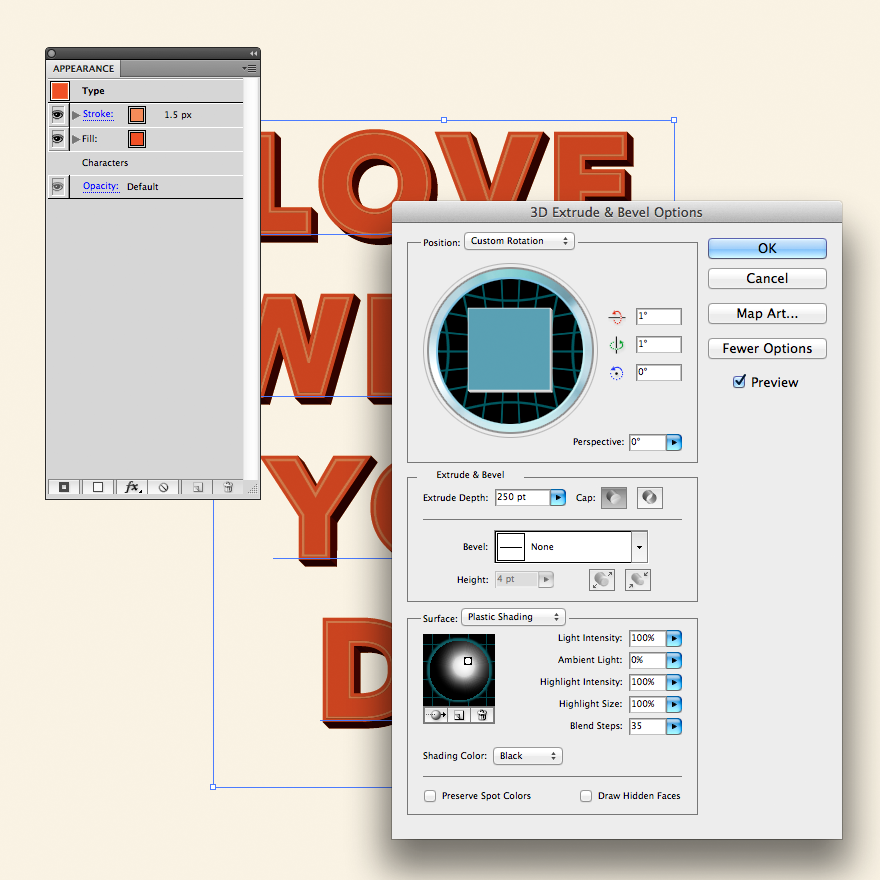 As you can see, applying a 3D effect initially makes the text look a little dark. This is because our text is now essentially a 3D object, which means we need to redirect the light towards the front. To do this move the light as close to the center of the sphere as you can.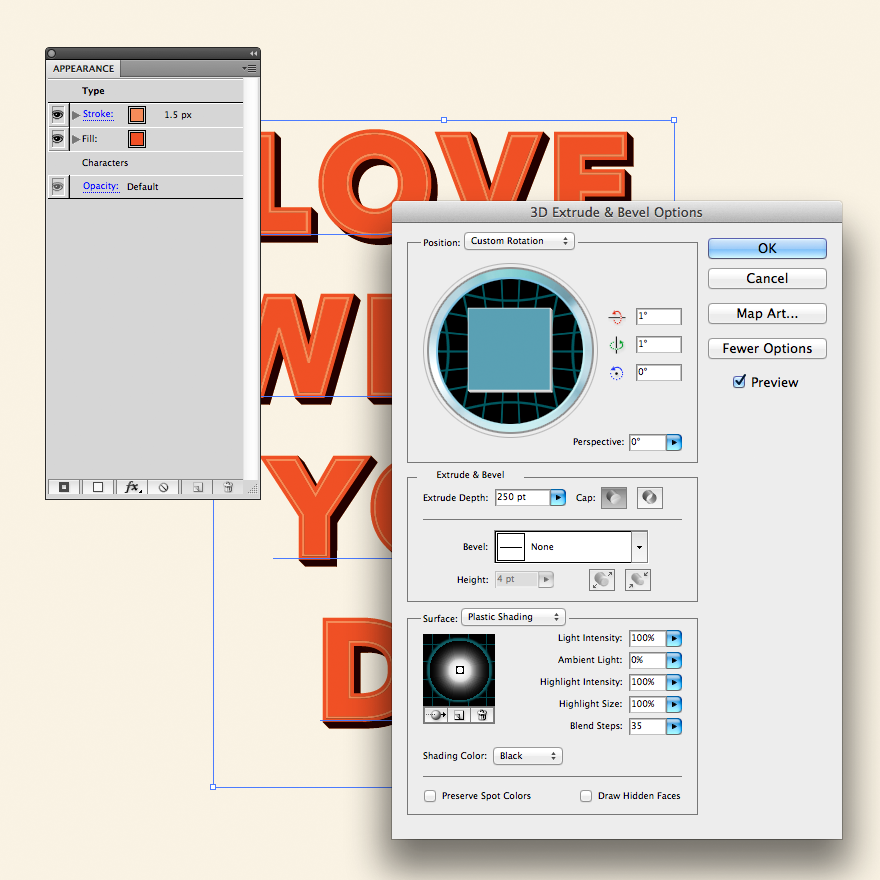 Adjust the Lighting
Click New Light to essentially duplicate the light and give yourself an even stronger light source.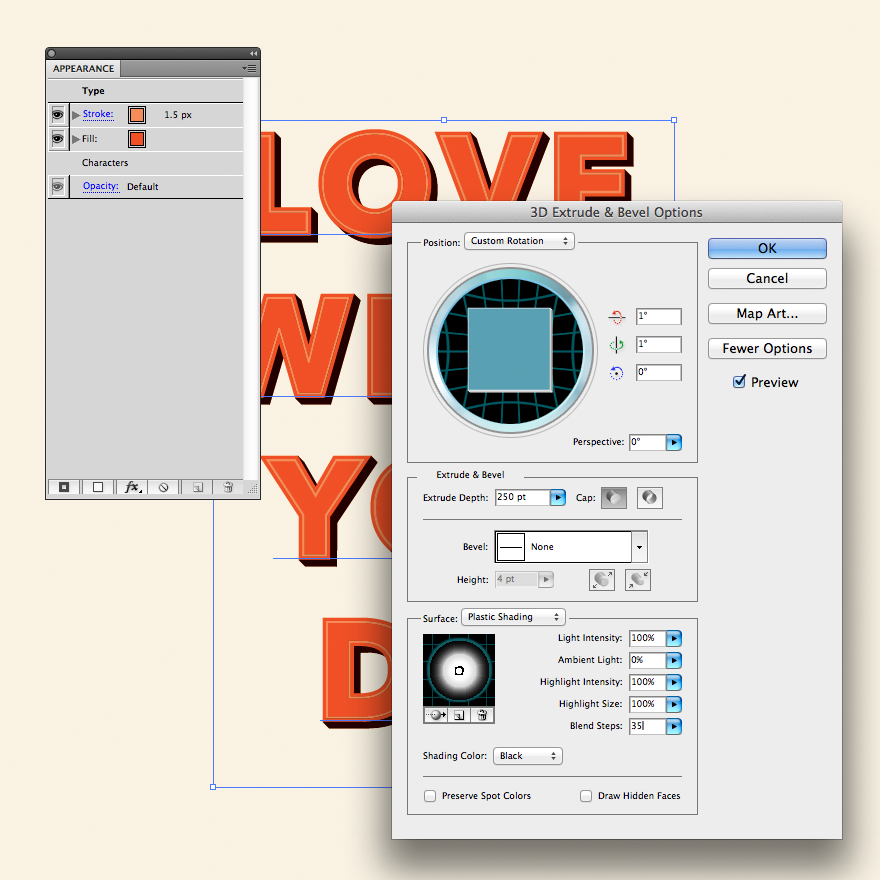 Now that we've corrected the position of the light, we can edit the Shadow Color. Select Custom from the drop-down menu and change the color to a dark red (#791616).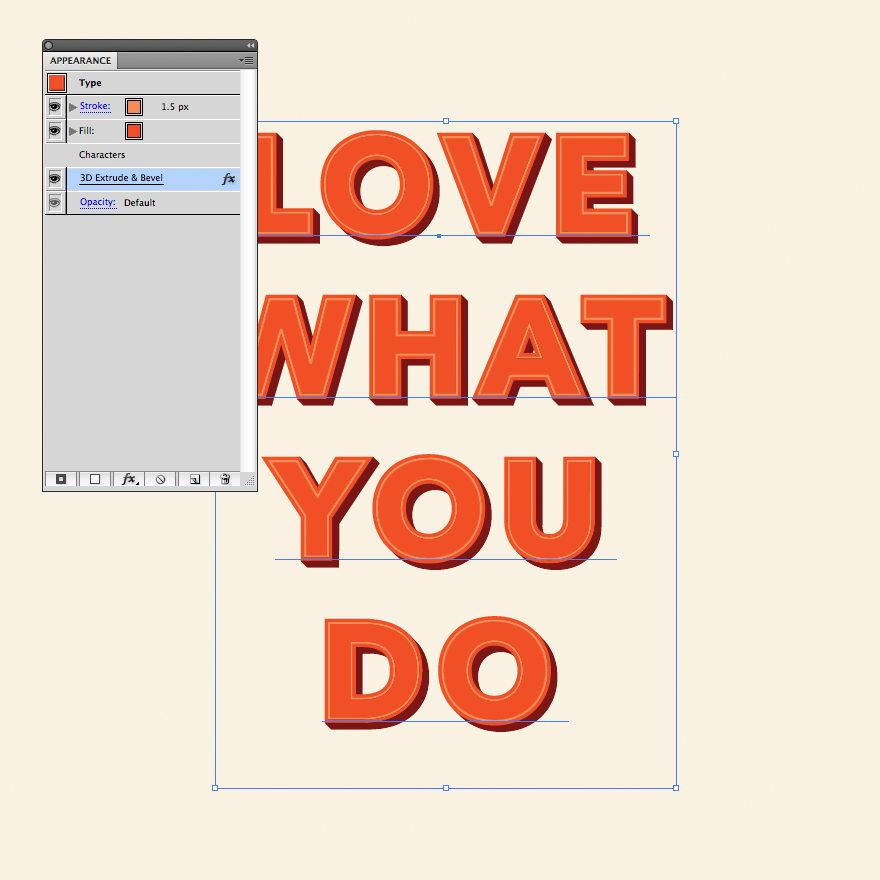 Add a Drop Shadow
To complete the effect, add a Drop Shadow by clicking Add New Effect and selecting Stylize > Drop Shadow.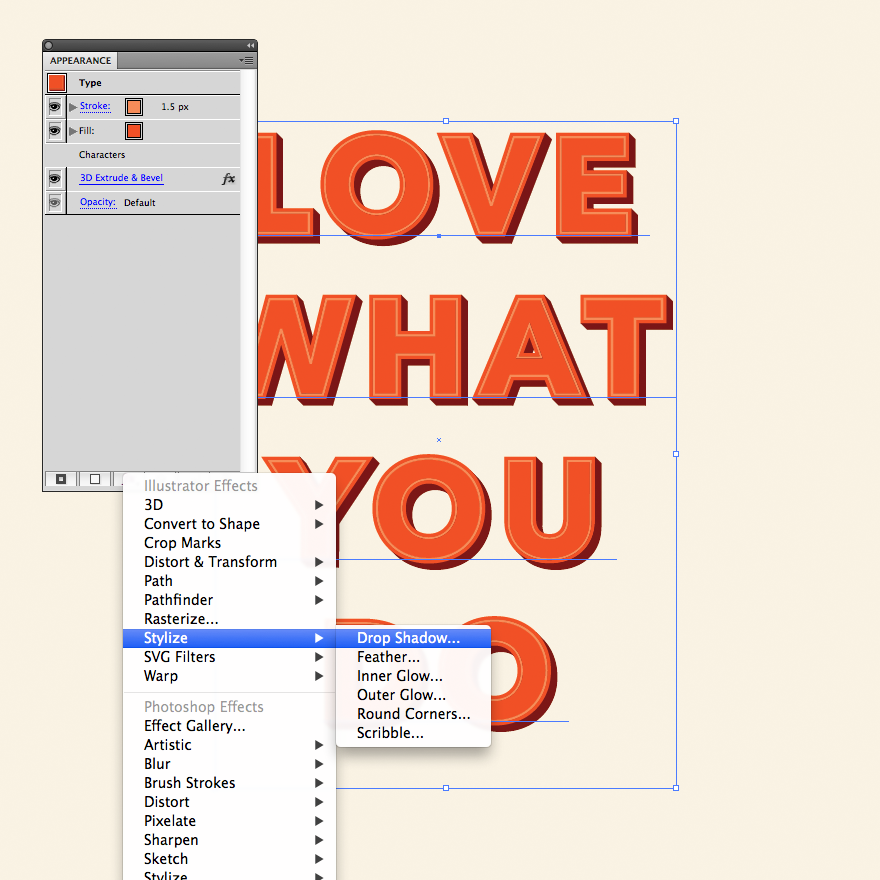 Set the Color to black (#231F20) and edit the settings to match the following: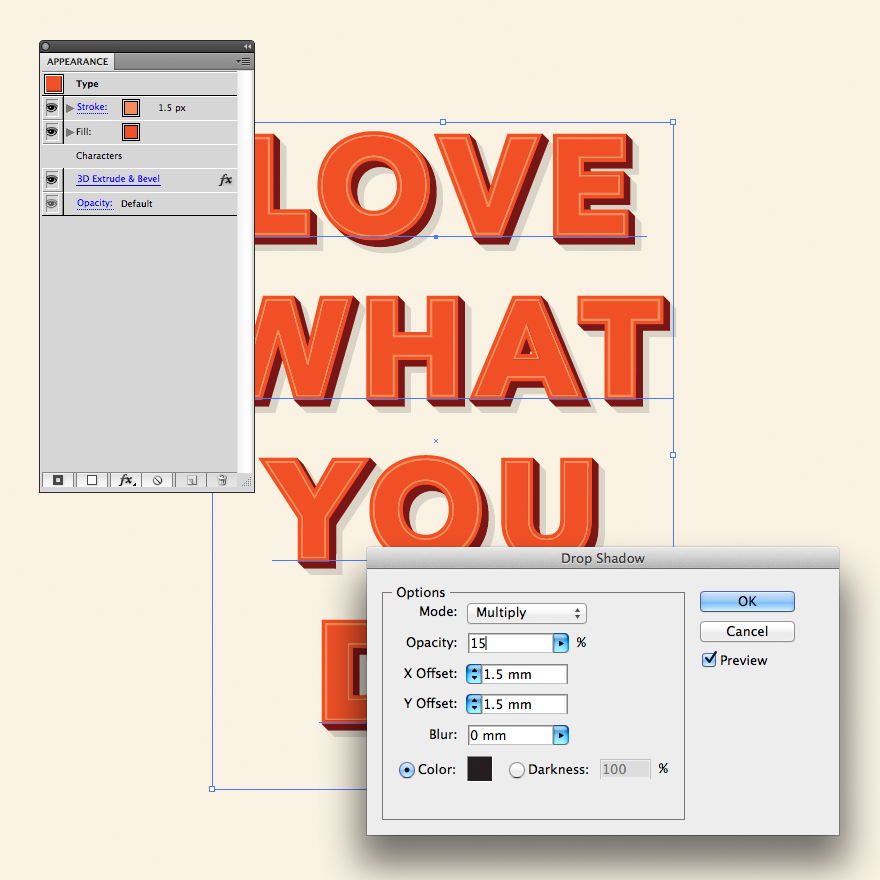 And there was have it! The finished effect.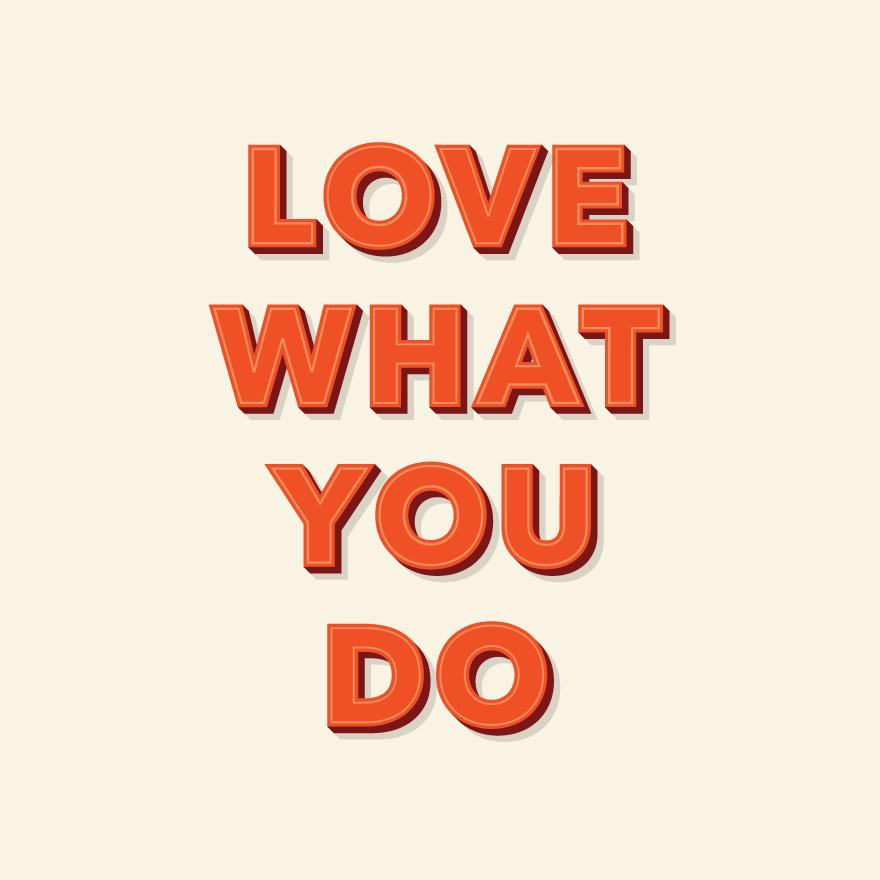 Create a Graphic Style
This can now be turned into a Graphic Style so that the effect can be applied to any other object with just a single click. To do this, go the Graphic Style panel (Window > Graphic Styles), click the panel menu icon, and select New Graphic Style.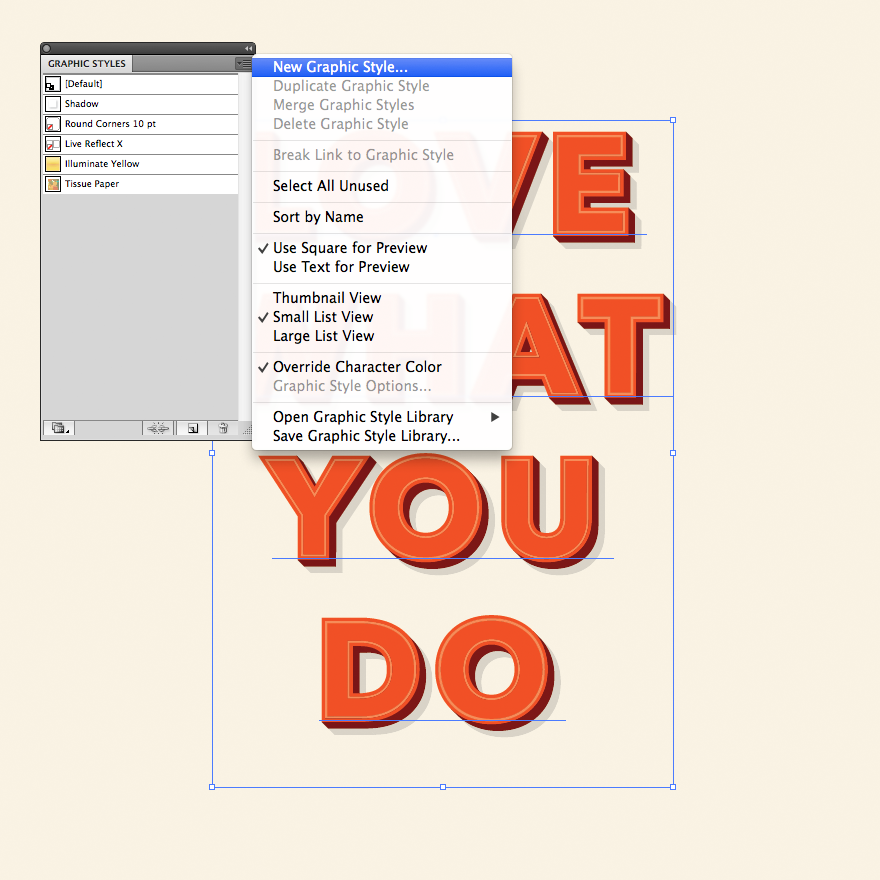 Give your style a name and click OK.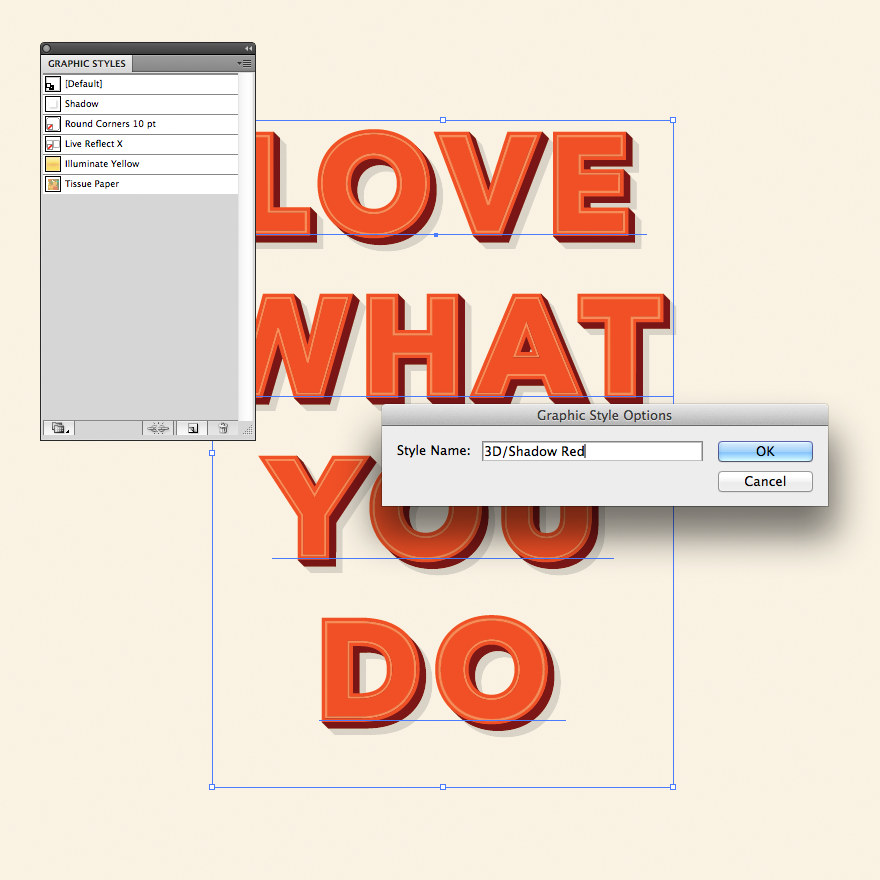 Your Graphic Style will then appear, ready to use, in the Graphic Styles panel.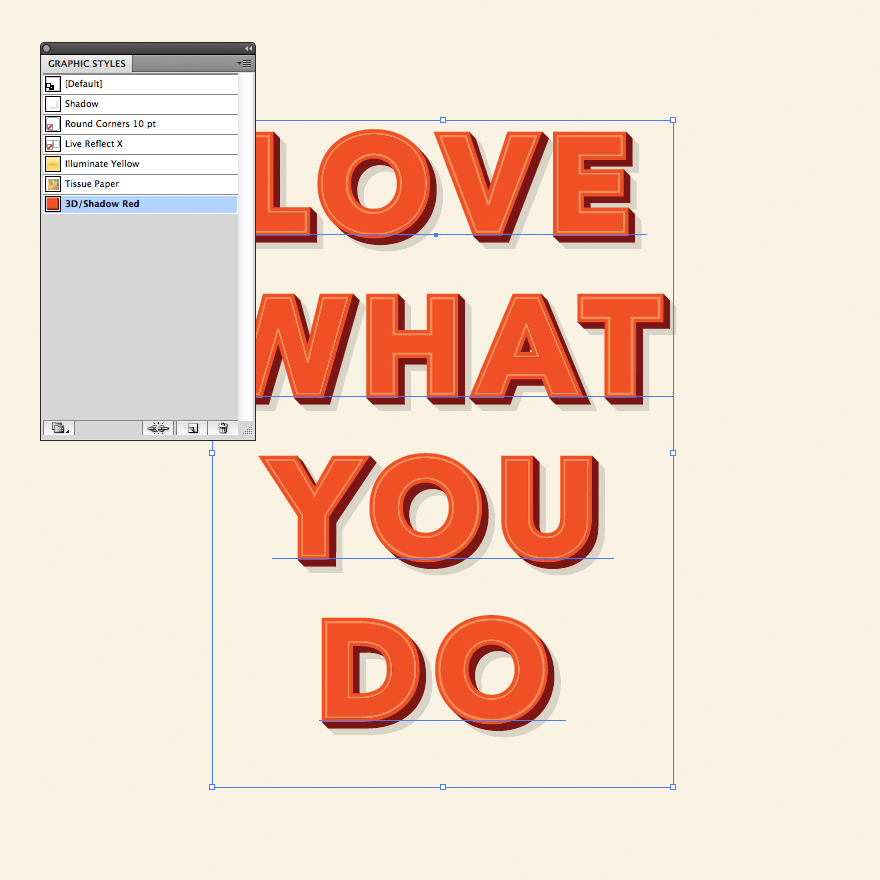 As Graphic Styles remain completely customizable, you can effectively use existing styles as templates for creating new ones. This is particularly handy if you're working on a project in which you need several custom styles.
The Easy Way
If you lack the time to create a set of styles for yourself, check out
Retro Textpress
, a ready-made Graphic Style library containing 20 unique and customizable text effects.
---
Sam Jones is the owner of Sivioco, home of some of the bestselling design resources on the web. He also runs a blog where he shares free resources, training, and advice to help designers work better, faster, and smarter.
Getting started with hand lettering?
Free lettering worksheets
Download these worksheets and start practicing with simple instructions and tracing exercises.
Download now!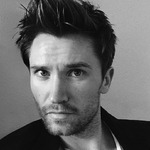 Sam Jones
A collection of handy tools and resources for graphic designers.
View More Posts