How to Design Packaging for a Handmade Business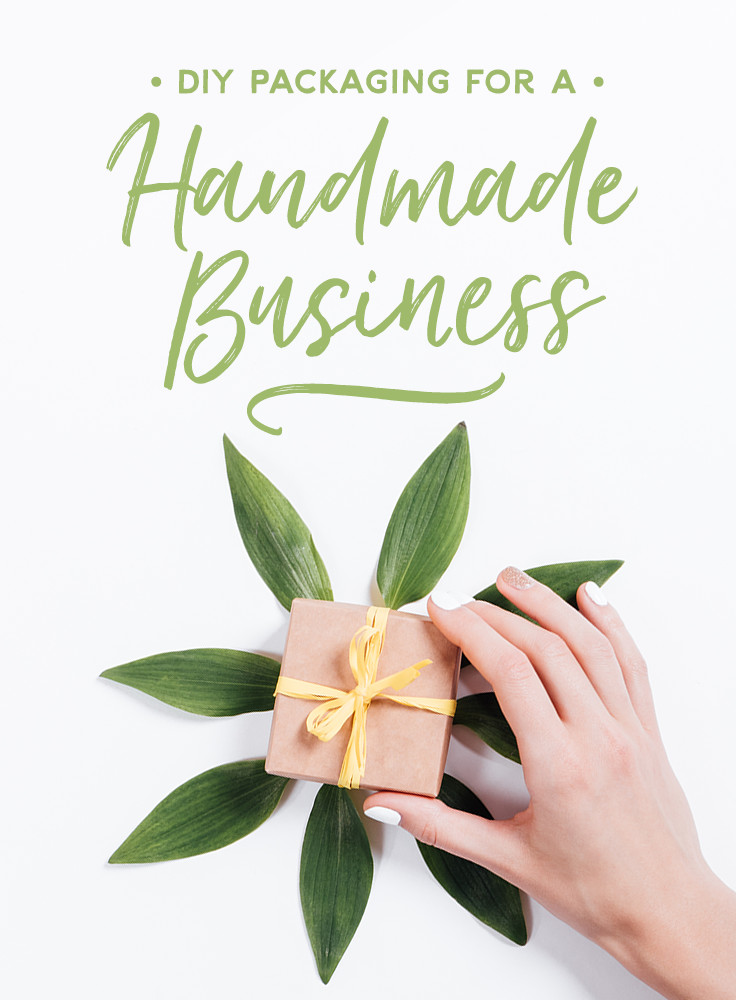 Owners and operators of handmade businesses realize how vital their product packaging is to their credibility as design entrepreneurs. How your products ship and arrive at your customers' homes and offices says a lot about your design prowess and branding. Packaging that's uniquely and thoughtfully designed makes a much bigger impression on and stays longer in the minds of your customers than packaging that's a mere afterthought. As a design entrepreneur, you should think of your packaging as an opportunity not to only delight your customers, but also advertise your brand in a flattering way. The thing about packaging is that it's a mix of several factors that have to come together to be successful: design, technology, and function. If you have a handmade business, then the design part of this equation takes on added urgency, to say the least. Ask yourself, "What would my customers think of my brand if my well-designed and aesthetic handmade product arrived in a cardboard box?" It wouldn't be favorable! In this tutorial, we're going to look at all the steps involved in designing packaging for handmade businesses.
Customers Want Personalization — Especially for Handmade Goods
One huge factor that you have on your side to differentiate your handmade business from the colder stock products out there is your innate ability to personalize your offerings. Think about this for a second: retail shelves and online stores are chock-full of items that can't be personalized and lack an added appeal beyond their advertised value and benefit. Your handmade products can satisfy individual customer needs in a way that stock items can't. In addition, since your products aren't being rolled off the assembly line like stock items, you have the freedom to customize them to your customers' tastes and give them a truly one-of-a-kind treat. As a result, customers pretty much expect that handmade products have unique and personalized packaging that they won't find anywhere else. You can maximize the potential and increase sales of your handmade products when you take extra time to make your packaging an extension of your product and branding. Here are some inventive examples of great packaging design from our product mockups category:
Step 1: Get Useful Software
The challenge with packaging design already begins at the most basic level of visualizing your packaging, which happens when you're designing the artwork for it. Typically, designers will transfer their packaging designs to manufacturers in vector format. The problem is that a vector format usually produces design in 2D, yet you naturally want to visualize your product packaging in 3D.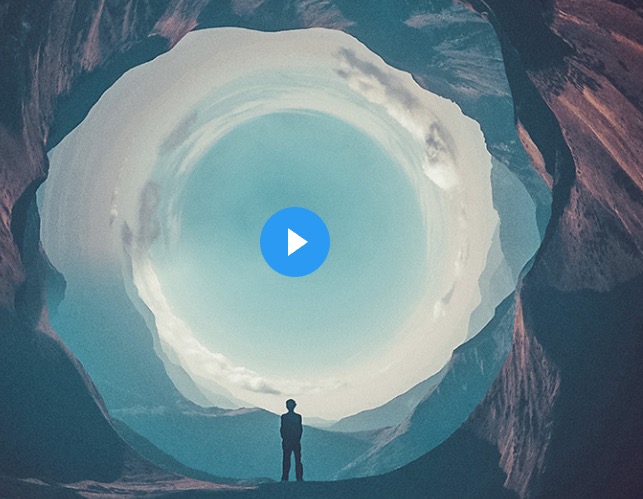 You can get around this issue in one, fell swoop by using either Adobe Photoshop for more photorealistic packaging mockups or Adobe Illustrator for more cartoonlike mockups. Photoshop allows you to see what your 2D design will look like on an actual, physical object, as you can create these mockups entirely from scratch. If you don't even want to bother with creating your own design and therefore worrying about the right software for the task, then you can always select from the many packaging templates in our CM marketplace to make life easier for yourself.
Step 2: Make It Functional and Practical
Your packaging can be as aesthetic and on-point in terms of branding as you envision, yet if it fails to satisfy basic rules of functionality, then it's going to be a minus for your handmade business. Great product design dictates that your packaging has to be practical and easy to use from the standpoint of your customers. For example, if you're shipping handmade candles, then inside a sealed-off box is the last type of packaging option that you want to use. The reason is that candles appeal to the sense of smell, so your customers are expecting some form of aroma greeting them when they get your shipment. Candles are also visually appealing, so teasing your customers with a preview through the packaging is also clever and suitable.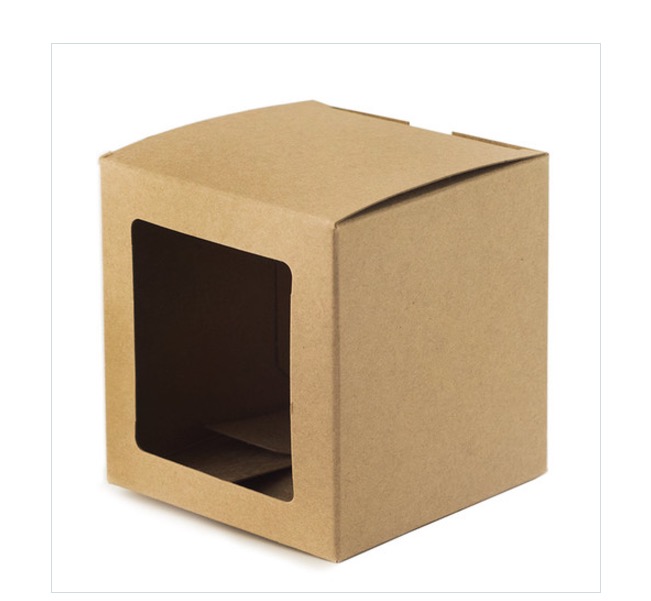 A good choice for candles would be a custom tumbler box, which allows your candles to be smelled and seen, thanks to its holes and one face of the box being completely cut out, so your customers can see the candle. Customers handling and opening such a thoughtful packaging design are going to remember your handmade brand with fondness, as they'll be delighted in a very simple way that they weren't expecting.
Step 3: Don't "Box" Yourself in
One of the biggest temptations that shows a true lack of creativity is the unrelenting use of boxes for packaging "solutions." Everyone expects their products to arrive in a box! If you want your handmade business to stand out amazingly and memorably, then think outside the box. Puns aside, there are various packaging options besides using the plain, old box. After all, not every type of handmade product (or product in general, for that matter) easily lends itself to being packaged in a box. Products that are not so angled in shape—those are things like pouches, tubes, or just items that have more rounded features—aren't all that ideal for boxes.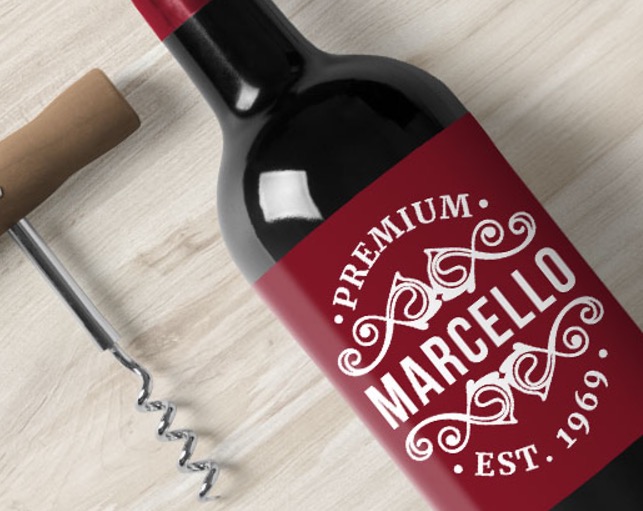 Here's a list of different packaging choices to compete with boxes:
Labels – Labels might not automatically be seen as "packaging," but think of how they're used on wine bottles and the like. Plus, they're utterly 2D, which means you won't even have to fret about visualizing your mockups in 3D. Simply print, and then stick them onto your products!
Bags – A bag design is simple and straightforward, usually requiring nothing more than you slapping your brand's logo across the side.
Paper or Multi-Wall Sacks – You probably know this option better as what you either carry groceries home in or what's used to store heavier items like flour and sugar. You can efficiently adapt this type to your handmade products for a lighter form of packaging that customers can peer into.
So the next time you're flirting with settling on a box for your non-angular product—think twice.
Step 4: Make the Branding Appropriate
You need to look at your packaging as a way to further market your handmade business and products. That's why it's vital to ensure that your packaging reads like a logical extension of your business. Here's an example. Let's say that your handmade business deals in vintage clothing. It would be inappropriate and bad branding to package your vintage clothes in modern-looking, minimalist boxes that feature futuristic-looking typography because there's a disconnect between the packaging and what's inside it.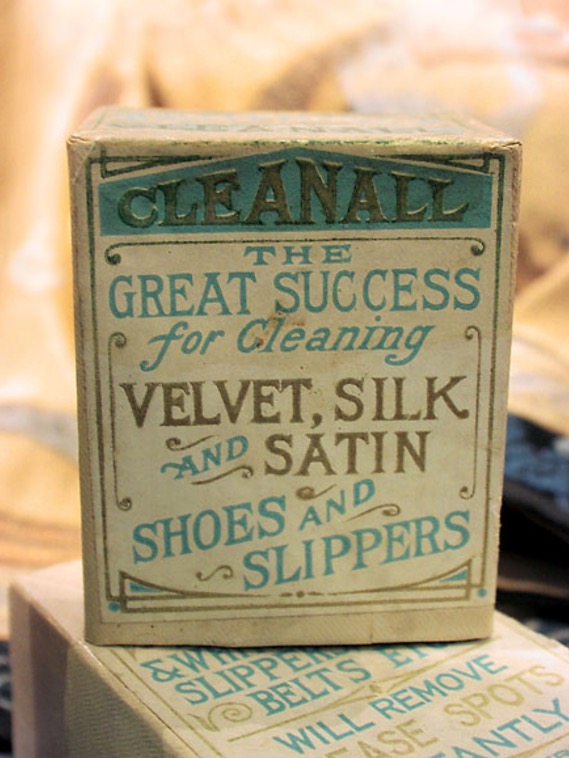 A much better packaging decision would be to play up the vintage aspect of your clothing on the outside of the packaging. One of the easiest ways to do this is by choosing a suitable typeface. You want old-school fonts that look like they're straight out of a bygone time decorating your packaging. This way, you immediately communicate to your customers that what's waiting for them in the inside is a throwback to a bygone era. If you're looking for the right kind of font for your brand's packaging, be sure to take inspiration from our marketplace's fonts category, which boasts more than 15,000 unique choices. Then, check out some of our vintage fonts, while you're at it:
Step 5: Incorporate Some Fabric Into Your Packaging
Fabric on your packaging indicates a personal touch, which is a killer quality that you're looking to project in your handmade business. Handmade should scream, "A lot of thought was put into me!"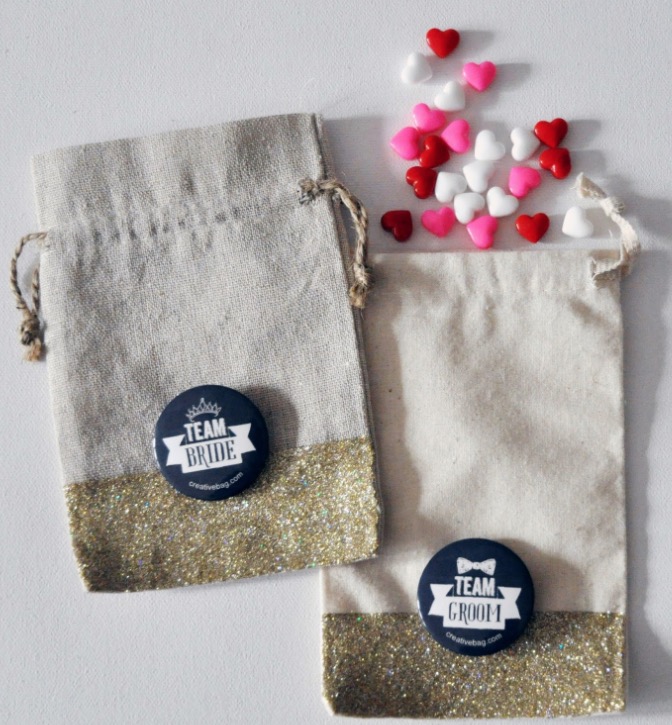 Go to the store and check out stock items. You'll rarely if ever see a touch as unique as fabric being used in their packaging. Since the goal of your handmade business needs to be to differentiate yourself from the more cookie-cutter approach of bigger businesses, using fabric in packaging can be just the right solution to your goal to stand out.
Step 6: Leave Room for Important Additions on Your Packaging
Depending on where you're selling your handmade goods—retail stores versus your own site, etc.—there are areas on the package that should be left free for some detailed information. For example, some stores choose to advertise their own promotions on your packaging and will do so with their own stickers that they simply affix to your packaging. Rather than let important information like your logo and other branding elements get covered up by a store's promotional stickers, do yourself a favor and leave one face of your packaging completely blank. Think of it as the white or negative space on your packaging. That's where the store can slap on its promo stickers advertising any special deals that they have going on in-store.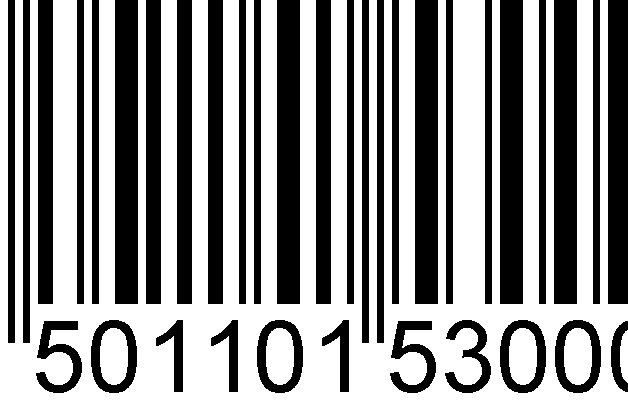 Of course, you also have to leave some space on your packaging for the barcode. If you've already registered for a barcode number, then utilize said number to produce a barcode image. There are free and handy tools on the web to help you, such as this Free Online Barcode Generator. It will create an EPS image that's all set for you to include in your design. Leave some space on the back of your packaging for your barcode to appear.
Step 7: Add Creative Textures to Your Packaging
One of the best ways to ensure your packaging comes across to customers as a highly personalized item is to add different textures to it. Not only does it make your handmade product and packaging look even more customized than it already is, but textures add a certain special quality and feel.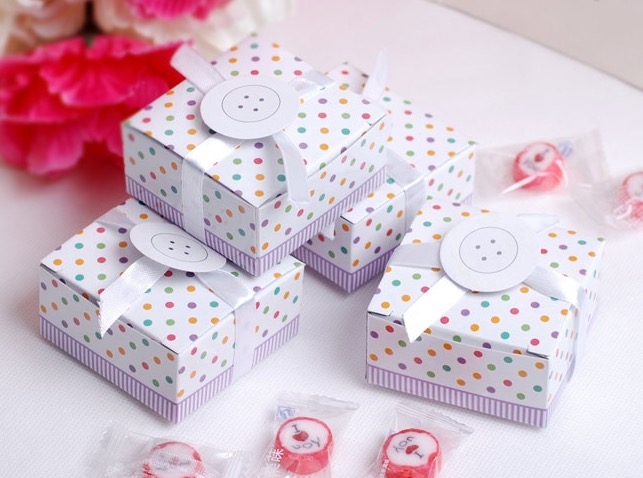 Here are just a few examples of simple and affordable textures that add more personalization to your packaging: You don't need that much space to add textures to packaging; if you only have a relatively small area with which to work, such as the inside of a bag or pouch, that's no problem. Get creative and make it work. Remember that designing packaging for handmade goods comes down to personalization, and little touches that surprise and delight get the job done magnificently. For instance, if you're packing soap or jewelry, adding something as basic as tissue paper to the inside of pouches adds a nice, decorative touch that sets apart your packaging from cold stock items. Even something as basic as adding a handwritten message on a fancy ribbon with a ballpoint pen adds an additional layer of personalization to your packaging.
Step 8: Bring Your Mockups to a Professional Printer
Now that you've finished your designs and previewed the mockups in Photoshop and Illustrator, you have to bring them to a printer who will bring them to life. Here are the things to consider to ensure a smooth handover of your design files. Take a prop with you to the printer, so he has a better idea of what your 2D packaging design will look like displayed on an actual object. This extra clarity will save you time and money.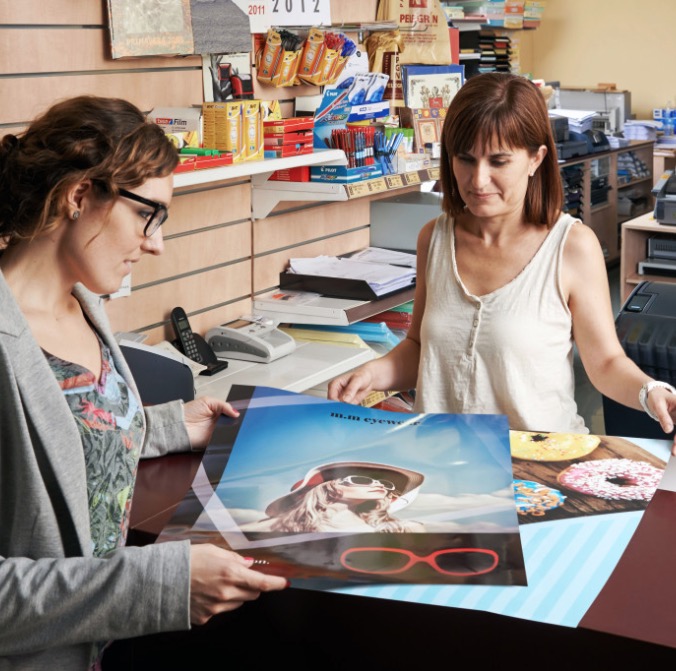 Get your printer's advice on what he believes is the most appropriate print stock. This refers to the material that you want to print your packaging design onto. Factors include:
Package sturdiness that considers the heaviness of your product inside
The final print outcome on paper coating like gloss or matte
The final print outcome on paper weights
Then, get your printer's advice on specifically what kind of finish he thinks will work the best for your design. A finish is put on only after your template is printed, and it provides further textural and visual character to your packaging. Here are some examples of packaging finishes:
Embossing/Debossing – Raised or depressed spot on the packaging
Die Cutting – Part of packaging is cut out for "window" appearance
Cold/Hot Stamping – Provides a metallic or other colored effect to spot on packaging
Spot Varnishing – Used on your logo to provide a high-gloss effect on packaging design
Lamination – Additional coating to packaging for some sheen and/or protective padding
Now, you can also take care of printing out your mockup yourself, if you have the right equipment…
Step 9: Buy the Right Printer for Your Packaging Design
Technology these days is increasingly more sophisticated, cheaper and easier to use than ever. With this great combination, it's not difficult to find a suitable printer that you can use at the office or at home to print your own designs yourself. Getting your own printer will eventually become the more cost-effective solution for you anyway, if you do a lot of packaging printing throughout the year for a number of clients.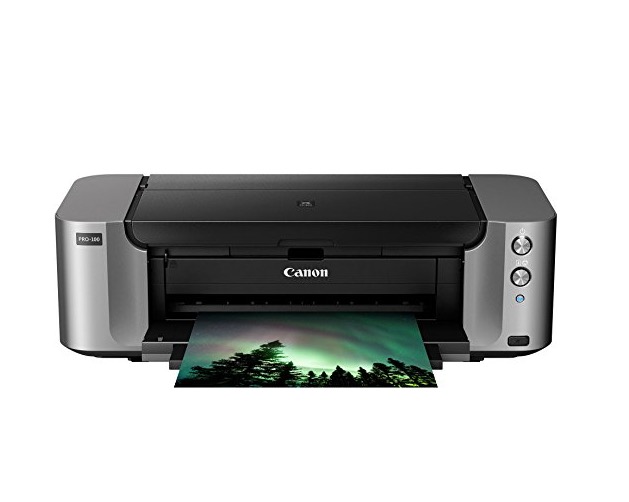 There are many good printers out there that will do justice to your packaging designs, but these are some of the best, taking into consideration customer satisfaction, performance and price: There you have it. If you want to handle printing yourself, know that any of these four printers are graphic designer-friendly and will do justice to your packaging designs.
Make Your Handmade Business Stand out With Personalized Packaging
Play to the strengths of your handmade business when you design its packaging: Make it personalized. An advantage to having a handmade business is that you can customize and tailor-make its packaging to your customers' sensibilities in way that companies selling stock items just can't—so make the most of it. Take care in the choice of your packaging design as well as the materials you use. Putting a personalized touch on your packaging needn't be expensive; in fact, much of what's involved in packaging design doesn't cost a lot of money. The exception to this rule can be the printer you choose, when you handle your own printing. However, it's important to remember that, if you print a lot of packaging designs, having your own printer can be more affordable over time than constantly going to a pro print shop. Of course, if you want to buy a highly effective mockup for your packaging needs instead, you'll always have a huge selection from which to choose in our Packaging Product Mockups category.
---
Products Seen In This Post:
Getting started with hand lettering?
Free lettering worksheets
Download these worksheets and start practicing with simple instructions and tracing exercises.
Download now!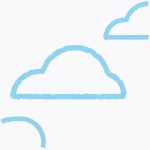 Marc Schenker
Marc is a copywriter and marketer who runs The Glorious Company, a marketing agency. An expert in business and marketing, he helps businesses and companies of all sizes get the most bang for their ad bucks.
View More Posts