How to Design Your Own Flyer: Templates and Tips
Flyers are considered the jack-of-all-trades of marketing print design. They start as a blank canvas and are adaptable to be whatever they need to be – an advertisement, an invitation, or an announcement. They are used for whatever creative and marketing purpose you need to promote an event or announce a public message. Flyers are everywhere. You see them on community bulletin boards, in your mailbox, and in shop windows. It's also not uncommon to see them trampled on the street, in the trash, or buried under a pile of notes on a table. However, if the flyers do their job right, they can catch the attention of your intended market and get them to take action. The adaptability of flyers works well in tailoring them for marketing purposes. For designers, having skills in flyer design is a handy tool to keep and master. But, what makes an effective flyer? What tips and techniques should you implement to produce a well-designed one? Here are failsafe tips on making a flyer – from conceptualizing the design and copywriting the ad, to distributing the copies.
Creating and Designing Your Flyer
Creating an eye-catching and relevant flyer can be tough, especially if you're new to the craft. Figuring out your design choices to fashion an attractive and informative end product requires keen attention and careful planning. What fonts go together? Is the color combination you're considering suitable for the theme? Questions like these are important to determine which fundamental design tools to use in designing your flyer.
1. Make the design distinctive.
Let's say you're on your way to work and stopped by your neighborhood café to get your morning caffeine fix. You navigate the line and shuffle on to get an extra pack of sugar when something catches your attention. It's a flyer for a three-day sale at your favorite shopping mall pinned to the coffee shop's bulletin board. You're running late for work, you've yet to drink your coffee, but something about the flyer made you stop to give it a second look. This "something" is most likely a visual element of the flyer. It can be the attractive typography or the striking color combination. It can be a compelling photo or a charming illustration.
At its core, a flyer is a visual form of advertisement, regardless if it's for marketing or not. So if you wish for your flyers to serve their intended purpose, they need to be seen, before anything else. To make a flyer's design stand out, make sure to have:
An uncluttered focal point.
Every design requires a focal point. It is the part of the layout that lures the attention of viewers into the design. It can be anything – an image, a font, a headline – but it's almost always the first thing people notice about the flyer. For this reason, it is smart thinking to ensure your focal point is uncluttered and directs viewers to the important message you want to convey.
Applicable imagery.
Most flyer designers use an image because, by nature, people are visual beings. The imagery can be as basic as shapes, as multifaceted as background photos, or as fancy as custom typography. A visual element that relates to the purpose of the flyer will help viewers to easily understand its content. It's considerably better to use an image you created yourself. It's more tailored, unique and personalized. However, if it's not possible, sourcing the imagery is another option. You just have to use a high-quality image in both form and function: the former to match the theme of the flyer, the latter for high-resolution printing.
Suitable fonts.
Typography is an important element in any piece of print and graphic design. It's the character of the font that can convey the message using this imagery alone. Choosing the right fonts for the flyer is similar to deciding which photo or illustration to use. The fonts must suit the purpose and theme of the flyer. Picking the right ones require careful consideration because the fonts provide the distinct mood and look of the flyer.
Readability also plays an important factor in choosing fonts. Unless the theme or purpose of the flyer calls for it, avoid fonts that are overly ornate or too intricate.
2. Pick the right colors.
Noting creates more impact than a splash of colors when it comes to visual design. This is because the colors go beyond what is seen. Colors are highly emotional elements that can easily engage a viewer's feelings. This is a fact that you should take full advantage of when designing a flyer. Every color represents a feeling or a mood. For instance, if you want your flyer to exude warmth and comfort, pick something from the blue family. If you want your design to convey excitement and energy, choose red or orange. If you want a nature-inspired shade, go for green. Use these representations to enhance the quality and improve the message of your flyer.
That being said, it's also important to realize that colors don't have to be quite literal all the time. Sometimes, the abstract approach works, especially if the purpose of the flyer has something to do with a creative event or an artsy product. If the purpose of the flyer calls for a black and white, then use the classic color combination. Black ink on a white paper doesn't have to be boring or uninspired. Instead, use the simplicity of the combination to pop up other elements of the flyers like its font or image.
3. Aim for a balanced design.
If you don't want people to throw your flyer into the trash without even looking at it, then make sure it's appealing to the eyes. People dislike a crowded layout. When too much information is presented and finding the most important details is a struggle, you defeat the purpose of the flyer. A well-balanced, well-spaced design makes the flyer pleasing to the eyes and easier to read. Apart from editing your content to its core, finding the right balance requires putting the white space or blank area of the layout into good use. More often than not, this area is without any graphics or words. While you may want to use the space to cram up more information, this method won't do you any favors. Don't think of the blank area as wasted space. It isn't. In reality, it allows viewers to focus on the flyer's message or focal point. Take advantage of the alignment settings and margin tools on your design software. These help in making a heavy-looking flyer more balanced.
Composing the Content of Your Flyer
For a flyer to do its job correctly, it must be both well-designed and well-written. The art of the flyer and its copy must work hand-in-hand to produce an effective print advertising tool. If you fail on either task, you've basically wasted your resources. Content is important to sustain the attention of the people enticed by the visual design of the flyer. What they see may be the first thing that catches their attention, but what they read will make or break the intent of the flyer. If you disregard your flyer's content, then you're missing out on a lot of opportunities. That's something you simply can't afford. Here are tips on how you can capitalize on the content of your flyer making its overall design more relevant and compelling.
1. Strategize your content.
Plan and write your content carefully. What are the details you must prioritize? If you have an extra space to fill, what sort of information would you like to impart to your readers? Set aside some time to list and trim down your copywriting ideas. Pinpoint the pieces of information that must be included in the content, making sure that they will match the layout of the flyer. In this type of print ad, less is usually more. The job of the flyer is to attract the viewer through the design and give them information in a straightforward manner. Overwhelming the readers with too much data will just make them walk away. The best way to trim down your content is answering the five simple questions: who, what, when, where, and why?
2. Organize your content
Once you've prioritized which pieces of information must be part of your flyer's content, it's time to organize them correctly. In a designer's world, this is known as typographic hierarchy. In this context, it's basically arranging the texts on the flyer in a way that, at a glance, viewers know right away what info is most pertinent and where to find the additional details. Typographical hierarchy is mainly about prioritizing the most important information. Whatever is important (ex. event title, the name of the product/company, promo codes, etc.) should have the most visual weight. Putting the information on the top part of the layout will make it more visible, too. There are different ways to organize a flyer's copy. These include font (style, weight, and size), bullet and number points, visual cues, text boxes, alignment, and proximity.
3. Have a clear purpose.
Even though flyers are adaptable by nature, each design must have a specific purpose. If you're opening a new business and want to advertise it, create design and content that focuses on your products and your opening. If you're using the flyer to promote a school or church concert, have a specific message explaining who will perform and when and where the event will happen. Whatever is the main purpose of the flyer, it must be highly visible. Don't make your viewers scour through your print ad just to find out what it's all about. The clearer your copywriting is, the more likely you'll get a positive response. Also, if possible, offer an incentive to your audience. Magnet words like "discount" or "free" will boost your chances to achieve your goals. Make sure the incentives have a prominent place on the flyer to easily attract your market.
Getting Favorable Results from Your Flyer
The flyer is a great tool to reach out to your target audience. It's an opportunity to introduce yourself to them. Here are tips to do just that:
1. Add your personal (or professional) brand.
If you already have a personal brand (or a professional brand for your business), incorporate it into the overall design of the flyer. This will help people recognize your name, product or service instantly. If you're creating a flyer for an established individual or company, check their brand guidelines and work with their branding tools such as brand color, logos, and fonts. Having a flyer that is cohesive to your brand will boost your marketing efforts. It will also show consistency and make it more memorable for your target audience.
2. Add a call to action.
You've done a great job on your design and you've nailed your copywriting. It's time to seal the deal. More often than not, all you need to do is ask. The call-to-action approach is a tried-and-tested marketing concept. It's easy to do yet often overlooked. If you want the viewers of your flyer to do something, then simply ask them. Call-to-action words like "visit us today" go a long way in luring your audience into actually visiting your place or website. It's important to address your audience directly. It will make them feel like they are a part of something. The key here is to make the call to action friendly and conversational. You don't want your readers to feel pressured to do what you ask.
3. Make and distribute digital copies.
There are traditional ways of distributing flyers such as mailing them out or pinning them on public bulletin boards. But if want wider reach, make and distribute your flyers digitally. You can send these e-flyers through emails, post them on your website, and share them on your social media sites. Make sure the digital copies of your flyers are suitable for its online purpose. This means adjusting the colors and file type to look its best online. Flyers have long been used to advertise a product or promote an event. It's a tried-and-tested marketing tool you should use.
---
Products Seen In This Post:
---

Getting started with hand lettering?
Free lettering worksheets
Download these worksheets and start practicing with simple instructions and tracing exercises.
Download now!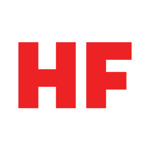 Igor Ovsyannykov
We create fonts, graphics, and produce aesthetically pleasing photos.
View More Posts