How to Get Noticed on Dribbble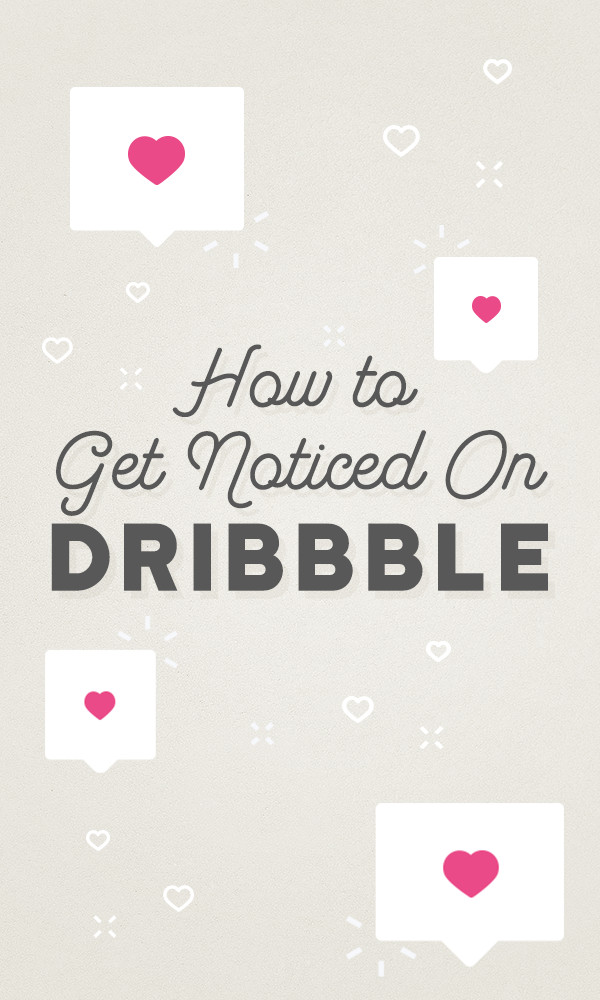 So you want to get noticed on Dribbble. Well, this online community that caters to displaying user-created artwork is one of the most popular on the web and therefore can serve as a good way to showcase your designs. It doesn't matter what type of creative you are — designer, web designer, photographer or illustrator — Dribbble can help you get noticed! Of course, just putting stuff on Dribble and hoping someone will notice your work and either hire you or buy your products isn't a plan at all. You have to take the bull by the horns and make people take notice of your work on the website. Here's how.
Be Open to Receiving Comments on Your Work
Sure, Dribbble is a site for creatives to show their work, but you'll be more noticed and get better results if you go beyond this. Instead of just displaying your work, don't be afraid to involve other Dribbble users and site visitors by asking for their feedback.
This makes testing out new designs and ideas all the more interesting since you can put up a new design and then ask for the feedback to roll in. Such feedback isn't only invaluable to help you improve as a creative, but it also creates the feeling of community and makes you look like someone who values the opinions of others (which you do!). This in turn can have an infectious effect where people will be more open to taking notice of your work if they realize that you welcome their points of view.
Redirect Traffic From Social Media
Visuals and images are incredibly popular on social media networks like Twitter, Pinterest, Facebook and Instagram. Research confirms that using images on your social media accounts generates an incredible amount of engagement. To wit:
Facebook posts with images have an 87% interaction rate from fans
Images get more retweets
Pinterest and Instagram are visually-driven social networks, so it's a given that you'll need to share images like crazy there, but this segues into an excellent strategy for Dribbble promotion. Simply curate social accounts on these four major social sites to show off your most creative designs on Dribbble. If you share a lot of other high-quality content on your social accounts, you'll build up a devoted following over time. Then, you can send a portion of that following to your Dribbble account with every creative Dribbble design you share, helping you get noticed more.
Become an Active Member of the Dribbble Community
Instead of only posting your own creations on Dribbble to get them noticed, try helping out some of your fellow Dribbble creatives. Become active on the site in terms of leaving constructive feedback and questions on other creatives' designs. Make sure you start following other creatives, and start communicating a lot with fellow designers there.
This bustle of activity on your part is going to get you followers, and you need a base of support to eventually become popular on Dribbble. The more followers you have, naturally, the more people will notice your design work, but there's also an exponential effect. More followers means more of their followers will also start to hear of your creative work.
Capitalize on When the Best Time for Posting Is
When you know the sweet spot for posting times on Dribbble, you automatically increase the amount of attention your work gets. Just like with posting on different social networks, posting on Dribbble at certain times in the day gets more people to take notice of your work. According to a blog post on Drubbbler—a tool that helps you schedule when you post your work on Dribbble—the best times to post on Dribbble are: Monday to Thursday from 11 pm to 2 am PT
The rationale for uploading your work to Dribbble at this time is straightforward: You'll catch the Europeans who are just beginning to wake up for their day while getting your designs up before Americans begin to rise on the east coast to start their day. That makes sense when you think about it.
Maximizing Your Dribbble Exposure
Dribbble has been called Twitter for designers, and it's not hard to see why. Whereas Twitter is a fire hose of sorts of people's random thoughts, Dribbble is a fire hose of creatives' latest and greatest designs. On a site as large and highly visited as Dribbble, it can unfortunately be all too easy for creatives to get lost amidst all the competition. To make your designs stand out and get the notice they deserve, just practice these tips for some great results.
---
Products Seen In This Post: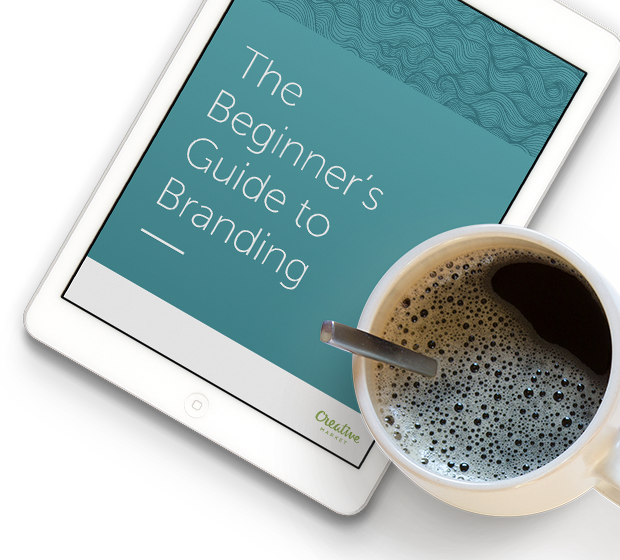 Free Beginner's Guide to Branding
Designing your own brand?
A fun, friendly, FREE guide to build a stellar brand identity.
Download now!
Marc Schenker
Marc is a copywriter and marketer who runs The Glorious Company, a marketing agency. An expert in business and marketing, he helps businesses and companies of all sizes get the most bang for their ad bucks.
View More Posts