How to Make a Puzzle on Instagram: 15 Ready-to-Use Kits
When you use a visually consistent aesthetic, those who visit your Instagram profile can quickly grasp what your brand is all about. A creative way to make your Instagram profile stand out is to create an Instagram puzzle. Instagram puzzles use multiple images to create a larger artboard that connects type, color, and imagery in a cohesive way. Creative Market designers have built templates to make these puzzles much easier to create. All you have to do is open these files in Photoshop and tweak the content to fit your brand's own messaging. Here are 15 of the best Instagram puzzle kits to get started:
Rosegold Instagram Puzzle
Rosegold Instagram Puzzle was created by Trendest Studio. This package contains 27 designs for Instagram puzzle layouts that are pink and girly. The set comes with a video tutorial included to help you figure out how to use it. These posts come in 1 Photoshop file.
Instagram Puzzle Template
Instagram PUZZLE template – Geometric is another set of 27 Instagram post templates in a Photoshop file made by CreativeFolks. Photos are not included in the templates, and you can completely customize them on your own. This set is ideal for travel, lifestyle, fashion, and beauty Instagrammers.
Glam Instagram Puzzle
This Glam Instagram Puzzle is aptly named because it has distinct elegant, fashion-forward vibes, and it's a great set of templates for fashion posts, beauty brands, and more. 
Instagram Puzzle: Pearl
Heloxandro came up with Instagram Puzzle – Pearl. This set comes with 27 imagines included courtesy of Unsplash, so you can use exactly what you get (or edit them as you see fit). Some of the pieces of the puzzle have quotes on them, to add inspiration to your feed. This set is great for bloggers, designers, fashion brands, and more.
Instagram Puzzle Template: Traveller
This set of puzzle templates, Instagram PUZZLE template- Traveller, was made by CreativeFolks to be used by travel Instagrammers. Photos are not included, but the designer did include a PDF with links to the photos if you want to download and use them.
Photos & Puzzle
OntheMoon created PHOTOS & PUZZLE. This set has hundreds of JPG files, 12 PSD files, and 96 video files with cinemagraphs, as well as a tutorial about how to use this puzzle template. This set has a minimalistic, simple aesthetic.
Instagram Grid Posts: 3 Themes
Instagram Grid Posts has 27 files in it to create a puzzle on your feed. There are 3 distinct Photoshop files, each for a theme: lifestyle, wedding, and foodie. The designer has also included a .doc file with the links to the free fonts and photos used in the mockup, in case you want to use them, too.
Magnolia Instagram Puzzle Template
Magnolia Instagram Puzzle Template has 30 posts with fully editable elements. It was created by Studio Sumac and according to the designer, has a "soft, minimalist aesthetic that's both eye-catching and professional."
Instagram Puzzle: Hola
This set of Instagram puzzle templates was created by Helloxandro to reflect pop culture influences. It is called Instagram Puzzle – Hola, and the templates mix quotes, photos, and drawings. The designer intended for this puzzle to be used by bloggers, fashion brands, designers, travelers, and anyone who wants a cohesive look on their Instagram feed.
Instagram Puzzle Template: Polaroid
This grid template created by CreativeFolks has a Photoshop file with 27 posts in it. The fonts in the template are free, and photos are not included, but you can get the links to them in an included PDF. Instagram PUZZLE template makes your photo puzzle look as if it is a collage of Polaroid photos, so choose it for a distinctly hipster or vintage look.
InstaGrid 5.0: Instagram Puzzle
Silver Stag created InstaGrid 5.0 – Instagram Puzzle. The one Photoshop file that comes with the purchase has 27 posts in it, as well as the Loving Rose SVG Watercolor Font. When you purchase this, you also get more than 150 Watercolor and Brush Drawings and Swatches. This puzzle is distinctly soft and whimsical, so consider using it for a clothing store, beauty brand, or even a cosmetics line.
Golden Instagram Puzzle
Golden Instagram Puzzle by Advina store is an Instagram puzzle template with gold floral accents. This set of posts is good for Instagrammers who want to incorporate floral or natural elements into their feed. Its accents are also ideal for brands that sell gold or metallic products.
Charming Instagram Puzzle Template
AgataCreate made Charming Instagram Puzzle Template, which contains 27 Instagram posts. Included in the templates are plant shapes and marble textures.
Instagram Puzzle Template
Marie T's Instagram Puzzle Template is stylish and minimalistic. The designer recommends the set for fashion brands or personal blogs.
Fine Instagram Puzzle Template
Fine Instagram Puzzle Template from AgataCreative incorporates hand-drawn leaves and branches for a more natural feel. These 27 posts are fully editable, and there are links to download all of the images included in the mockup.
Instagram is a powerful branding tool, and puzzles are a fun way to create visual interest. If you are ready to do an Instagram refresh, you can also browse Creative Market for more Instagram-centered assets, like themes, templates for story covers, profile photos, quotes, and more.
Getting started with hand lettering?
Free lettering worksheets
Download these worksheets and start practicing with simple instructions and tracing exercises.
Download now!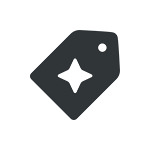 Creative Market