How to Make Your Handwriting into a Font
Have you ever wanted to turn your handwriting into a font? With the help of MyScriptFont, you can easily turn your handwriting into a functional font in two easy steps.
I decided to try out the process today with my own handwriting. First, visit the MyScriptFont website, and download and print out the template they provide. Don't over think it and spend too much time working on the perfect letters, simply write as you would naturally. Mine came out as follows: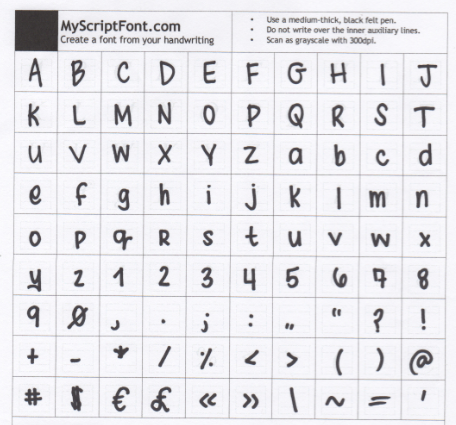 After you finish filling out the document, upload it onto the MyScriptFont website and in a few seconds you will have a font you can easily download. I received this "result" window upon successful completion of my font upload.



All you have to do next is download, and install the font onto your computer and you can use it for a variety of projects. In addition, you can create a decorative font using the same template. You don't necessarily have to use the template to make a font after your handwriting, you can use it to create a font with bolded or bubble letters as well. Then, use your handwriting font to your heart's desire – make posters, greeting cards, and even sign your name in emails with your very own handwriting font.

Getting started with hand lettering?
Free lettering worksheets
Download these worksheets and start practicing with simple instructions and tracing exercises.
Download now!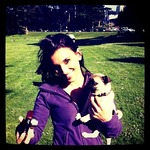 Maryam Taheri
I'm a recent graduate of the University of San Francisco with a degree in Biology and a passion for the creative arts. I love building websites, trying new things, and I have a passion for social media.
View More Posts