How to Turn a Design into a Stunning Product with Print-on-Demand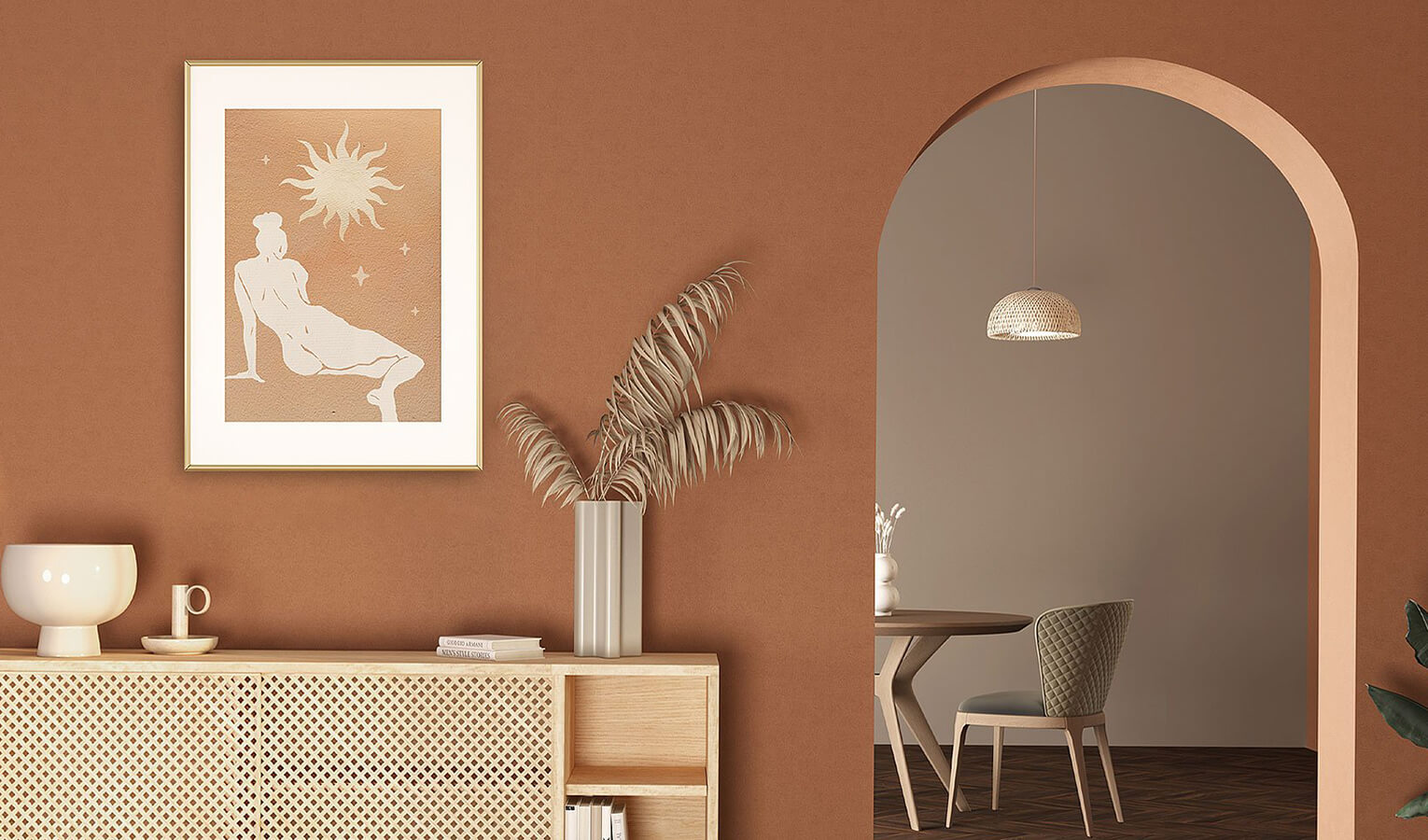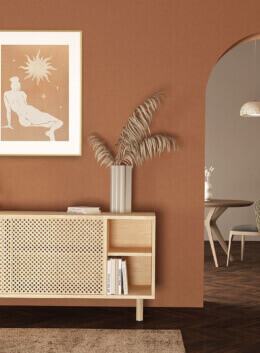 We asked our friends at Printful to share their best advice for aspiring print-on-demand entrepreneurs. Read their straightforward tips and get started with your own shop right away.
---
Have you ever wondered what your design would look like on a physical product, like a poster or a t-shirt? If the answer is yes, then you're in the right place.
In this blog article, I'll walk you through the main steps of turning a design into a tangible product with print-on-demand (POD). I'll explain how to pick products, how to market them, and more.
But first, let's start with a little introduction to POD. What exactly is it?
What's print-on-demand and how it works
POD is a business model where you work with a supplier to customize products with your own designs to order for yourself or sell under your brand. When a shopper buys your product, the order is sent to your POD partner that fulfills the order and ships it to your customer.
The on-demand part of this business model means that all the products are fulfilled and shipped only after an order comes in. That means you pay for the product after it's sold, so there's no risk of creating left-over stock that nobody buys.
POD is a great option for new entrepreneurs because you don't have to invest in expensive printing equipment or risk ending up with a living room full of unsold products. Your POD service partner will take care of the technical side of running an online business from fulfillment to shipping.
Now that we've got the basics of POD covered, let's move to the next part about picking a niche.
Step 1: Choose your niche
A niche is a segment of a market that's defined by its own unique needs and interests, like gardening enthusiasts or Star Wars fans.
It might seem counterproductive to target a small group of people. You might wonder, wouldn't I get more sales if I targeted everyone? It's a valid question.
We all know companies like Asos or H&M that are able to sell just about anything to anyone and still be successful. But they're an exception, not the rule. Most businesses that try to reach everyone end up targeting no one. After all, as the saying goes, "when you try to please everyone, you end up pleasing no one."
You don't have to spend hours trying to find a niche—it's entirely possible that you're already part of one! Identify your interests and hobbies and use them as a basis for your niche. If you create your store around something you're passionate about, it'll be easier to run a business in the long run.
Step 2: Pick your products
Choosing the right products is important for one simple reason—the quality of your final designs depends on the product and its characteristics. Here's what to consider when choosing products for your store.
Start slow
There are so many customizable products it might be tempting to sell everything. A tip from me—start off slow. Think of a few products first and add more items when your current products start selling. Wall art is an excellent place to start. The wall decor market is growing rapidly—it made USD 60.7 billion in 2016 and is projected to reach USD 78.5 billion by 2025.
When designing apparel products, you have to take into account the type of fabric you choose, color transparency in your designs, and color matching. With a product category like wall art, however, it'll be easier for you to control what the final design looks like because there are fewer things that can influence the outcome.
Order product samples
Getting your own product samples is an investment that lets you check design placement and color and overall product quality.
Some print-on-demand companies like Printful offer free samples. You can place one sample order per month, with a maximum of three items when you sign up with Printful. When you complete other milestones, like reaching a certain number of monthly sales, you get more free sample orders!
Plus, you can use samples for creating stunning product photos and videos or use them in giveaways.
Step 3: Prepare designs for your products
There are different approaches to creating designs, but I'll describe the main two.
Use ready-made graphics
A great source for ready-made images and fonts is Creative Market. You'll find thousands of graphics, fonts, and photos to choose from for a reasonable price.
Always read license terms to see if there are any additional requirements.
Create a design from scratch
You can experiment with different online design tools for making designs. For example, you can use Printful's free Design Maker, which is an incredibly versatile tool.
You can also use the Design Maker to create mockups to see what your design will look like in real life like seen here:
(Source: Printful)
There are other design tools out there you can use. Photoshop is the most popular, but it's also quite an investment. Luckily, there are budget-friendly design tools like Canva, Krita, and Photopea.
Before you put your design on a product, here are two rules to keep in mind to make sure that the final result looks flawless.
Be careful with small details and tiny texts
Even if a small text looks good while creating the design on your computer, when printed, the final result might be difficult to read.
If using a dark font on a light background, 5pt is the lowest size you should go for. Anything smaller than 5pt will be hard to read unless it's all capitalized. When you have light text on a dark background, keep font size around 7pt or larger, if the letters are very thin.
If you're in doubt about whether or not your text will be readable, print your design on a printer. Select either 100% scale or "Do Not Scale", so the design will print true to size. If you can read all text easily, it's a good sign that your customers will be able to read it as well.
Double-check if the DPI is high enough
DPI stands for dots per inch. Digital devices display images in pixels, and printers print images in dots. The more dots the higher the quality of the print, meaning—your final design will be sharp and detailed when it has a high DPI.
POD companies have different DPI requirements, but in general, you should aim for 150 DPI at least. A lower DPI will result in a blurry design.
Step 4: Choose your ecommerce platform or marketplace
As an online store owner, you can either sell your products on an e-commerce platform or a marketplace.
An e-commerce platform is a single-seller website where the store owner sells only their products. A marketplace is a website where products from multiple vendors are compiled into one well-organized catalog. Think Etsy, eBay, or Amazon where you can pick products from a variety of different sellers.
There are pros and cons to each that you should take into account.
Marketplaces
Opening a store on a marketplace is pretty straightforward—you won't have to build an entire website from scratch or worry about the technical side of running a store, like paying for a domain, setting up a payment processor, and so on. A marketplace is a great choice for someone who doesn't want to spend a lot of time on store setup and maintenance.
Keep in mind that in most marketplaces, there is little, if any, customization offered to individual brands. This makes it extremely difficult to build brand awareness and differentiate your business from your competitors.
Ecommerce platforms
When you run your own e-commerce website, you have total control over what it looks like, what it says, and how it works. Ecommerce platforms are an ideal option to grow your own brand. From store design to promotional emails, you control how your customers see you.
One of the drawbacks of a standalone website is that it's more difficult to get your store in front of a large audience. Marketplaces like Etsy or eBay get millions of visitors, so if you open a store on an e-commerce platform, you'll have to invest more time and money promoting your products.
Step 5: Market your products
It's time for some marketing magic. While your POD provider and e-commerce platform or marketplace will help you with the technical side of running a store, it's up to you to promote your products. To get those sales coming in, here's what you should do:
Create visually-appealing product photos. If customers can picture the products you sell, they'll be more likely to buy them. You can choose between product mockups or photoshoots of your products.
Set up social media accounts. A strong social media presence will drive traffic to your store and increase sales. There's all sorts of content you can share on social media—product images, special offers, behind-the-scenes videos or photos of your designs, coupon deals, and so on.
Make it easy to leave product reviews. The more you show other people using and enjoying your products, the more likely it is that a new shopper will be interested in your product. Product reviews from other shoppers are proof to ensure customers that your website is a thriving store that they can trust.
Study online marketing. Last but not least—never stop learning! The world of online marketing is constantly changing and it's a good idea to always be one step ahead. Read articles and books on marketing strategies, listen to podcasts, watch YouTube videos—there's always something or someone you can learn from.
Final thoughts
We hope that reading this article inspired you to create a beautiful product with the help of POD. While creating your own designs may seem like a challenging task, remember—there are resources that can help you! With thousands of graphics from Creative Market and a nifty tool like the Printful's Design Maker at your fingertips, creating a custom-designed product has become easier than ever.
---
This article was written by Marta Muizniece, Content Marketing Specialist at Printful. Marta has a background in Social Anthropology and is passionate about marketing, UX research, and the Oxford comma.
Getting started with hand lettering?
Free lettering worksheets
Download these worksheets and start practicing with simple instructions and tracing exercises.
Download now!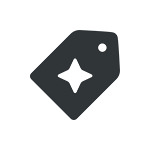 Creative Market