Inspirational Design Quotes
Sometimes the best inspiration we can find comes from the minds of creative people, known for their ingenuity and innovation. We all get a little lost sometimes — we lose focus, drive, or motivation. Or sometimes we just need help seeing things from a different perspective. Here's a collection of inspiration design quotes that may help rekindle that creative spark.
Typography Posters of Inspirational Design Quotes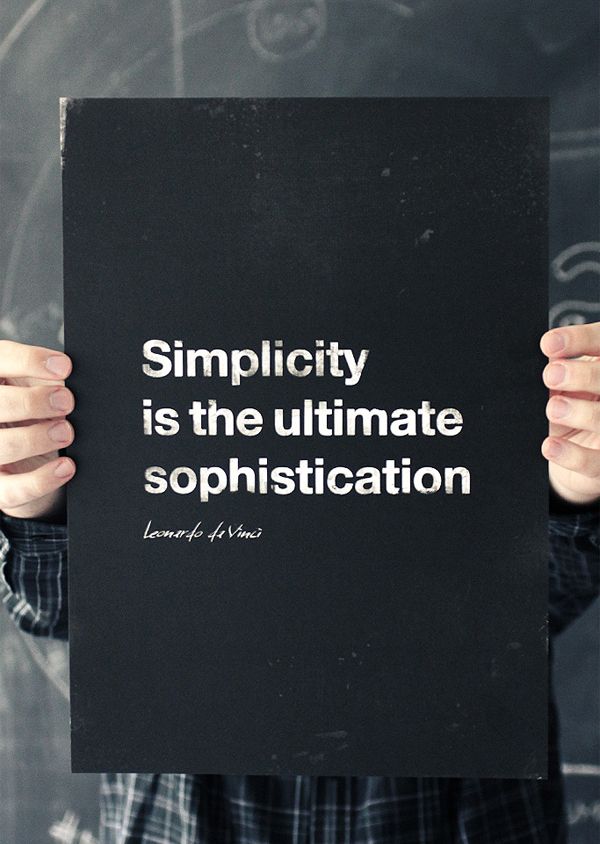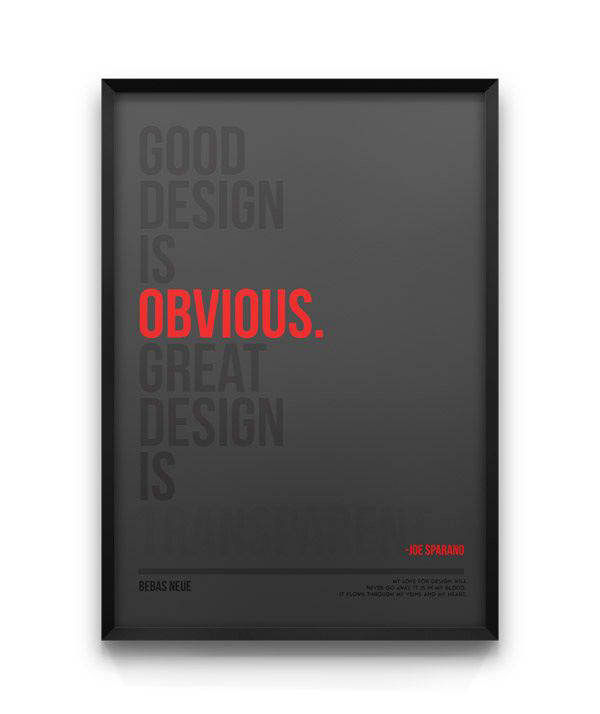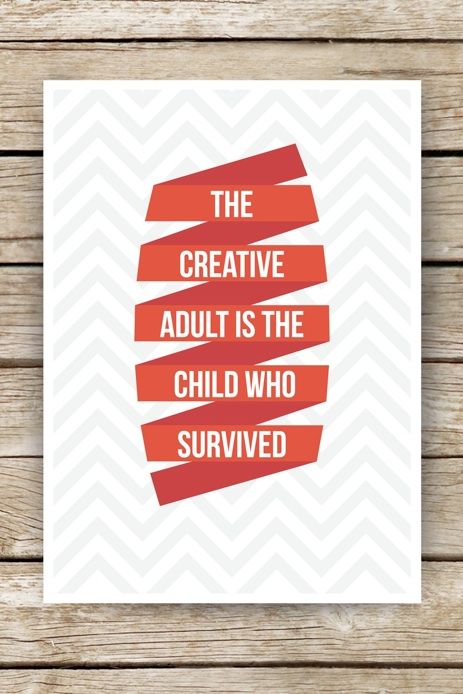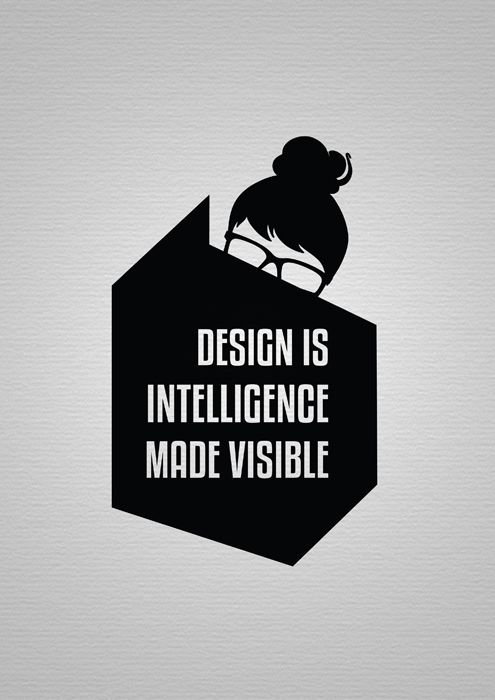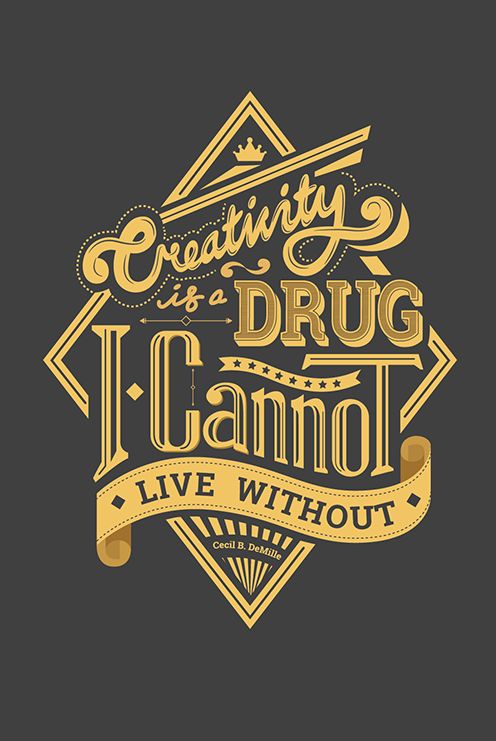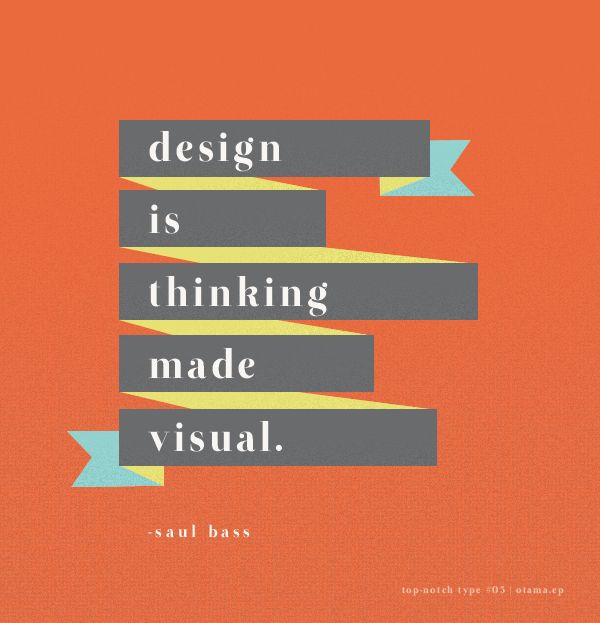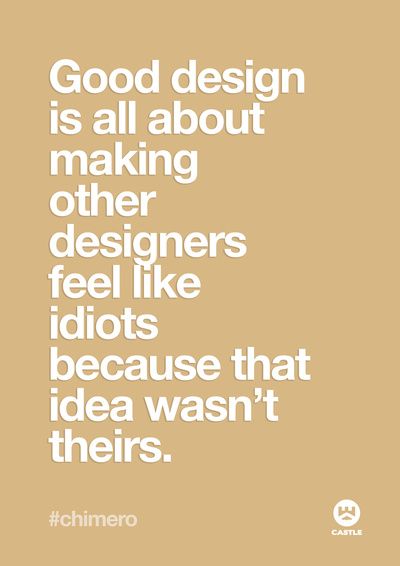 Inspirational Design Quotes
"Design is not just what it looks like, It's how it feels" – Steve Jobs
"Design is in everything we make, but it's also between those things. It's a mix of craft, science, storytelling, propaganda, and philosophy" –  Erik Adigard
"Faces of type are like men's faces. They have their own expression; their complexion and peculiar twists and turns of line identify them immediately to friends, to whom each is full of identity" –  J.L. Frazier
" To design is to communicate clearly by whatever means you can control or master" – Milton Glaser
"Design is not the narrow application of formal skills, it is a way of thinking" – Chris Pullman
"Design creates culture. Culture shapes values. Values determine the future." – Robert L. Peters
"Many desperate acts of design (including gradients, drop shadows, and the gratuitous use of transparency) are perpetuated in the absence of a strong concept. A good idea provides a framework for design decisions, guiding the work." – Noreen Morioka
" The only important thing about design is how it relates to people" – Victor Papanek
"Our role is to imagine products that don't exist and guide them to life." – Christopher Stringer
"Good design is obvious. Great design is transparent." – Joe Sparano
"It's all about one thing: creative problem-solving to get the story out." – Robert Greenberg
"Working on the right thing is probably more important than working hard." –Caterina Fake
If you have any favorite design quotes, please share them with us! We'd love to create a larger and more expansive collection of amazing design quotes. If you're looking to create some amazing typography prints like those featured at the top of the post with your favorite quotes, check out these amazing fonts to help you make something truly special and unique:
Getting started with hand lettering?
Free lettering worksheets
Download these worksheets and start practicing with simple instructions and tracing exercises.
Download now!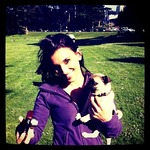 Maryam Taheri
I'm a recent graduate of the University of San Francisco with a degree in Biology and a passion for the creative arts. I love building websites, trying new things, and I have a passion for social media.
View More Posts