Launch Checklist: 50 Must-Have Features for New Websites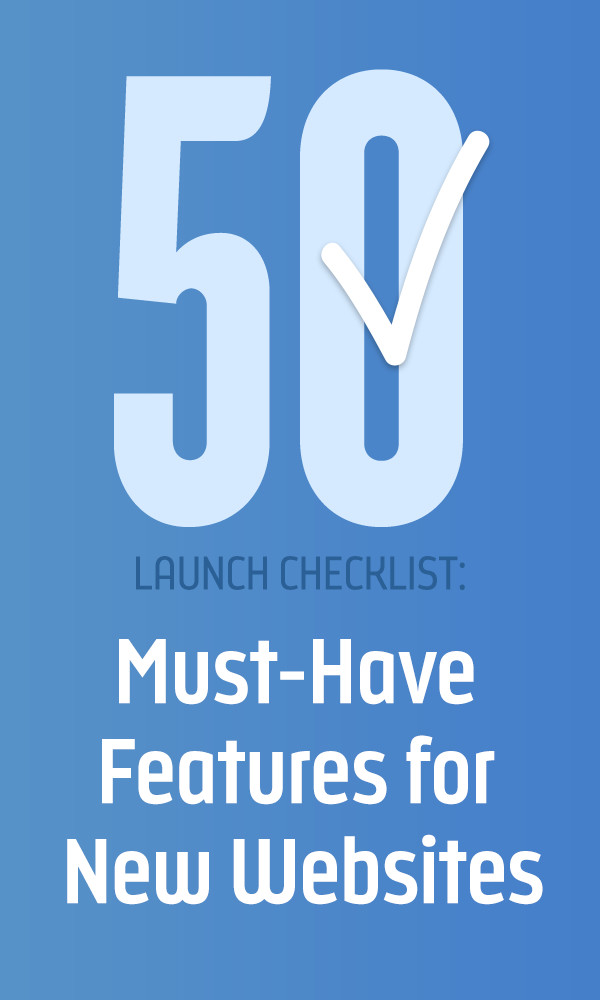 About to go live? We know how stressful the whole experience can be, with multiple scenarios to consider, doubts around features that you want visitors to use, and wanting to leave the best possible first impression. While there are quite a few unpredictable items that could go wrong, it all comes down to staying organized. With this launch checklist, we wanted to create a set of reminders that enable you to spot vital issues before going live. So take a deeeeep breath and start checking off these essentials. Print out your checklist clicking on the download button below.
A handy checklist for your new site
Launch with confidence.
Check off these items before you go live and make sure that your visitors get the best possible experience.
The Basics
You practically can't have a website without these:
1. Domain name
2. Logo. Download our free branding ebook to learn more about this process.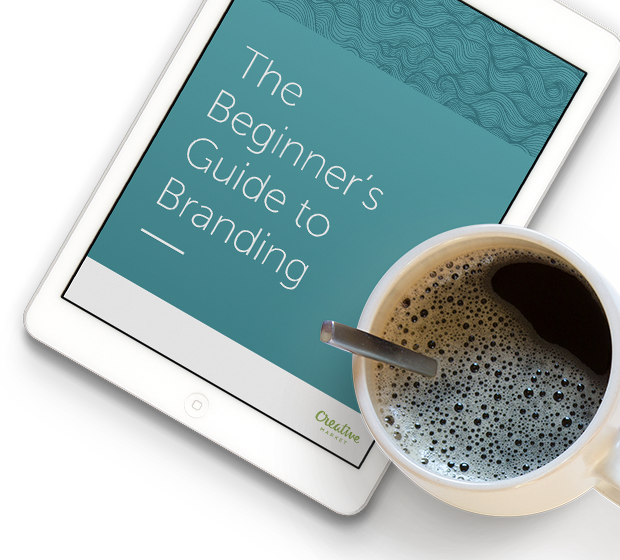 Free Beginner's Guide to Branding
Designing your own brand?
A fun, friendly, FREE guide to build a stellar brand identity.
3. Web hosting and SSL certificate
4. Newsletter subscription
Style and Content
The look and feel of your site's layout strongly affect how readers relate to your content. Always consider what your page elements will look like in search results or on different platforms including mobile versions.
5. Correct symbols and hyphenation
6. Proofread texts and checked grammar
7. Properly styled headings and body copy
8. Correct punctuation in ordered and unordered lists
9. No empty or broken links
10. Correct hidden texts
11. Favicon
Standards and validation
Adhering to a set of standards will help ensure that everyone has access to the information that is being provided on the internet and that it is consistent from site to site. Standards compliance also makes it easier for people with special needs to be able to make full use of your site.
12. HTML/JavaScript/CSS validation
13. Web Accessibility (WCAG 1.0, WCAG 2.0, Section 508, Disability Discrimination Act, Screen Reader Compatibility)
Marketing and SEO
Understanding human behavior and how users interact with your website will give you the information you need to market to these visitors and help to increase your conversion rate. SEO works when you know how search engines work and what key phrases people naturally search for. Other features like photo, video, chat, and social media interaction enhance the experience for visitors once they arrive at your site.
14. Use key words and phrases in titles & content
15. Filled meta tag "description" for important pages
16. Guaranteed redirect to chosen website version
17. Semantically-correct HTML tags
18. Google Analytics or any other web analytics package of your choice is installed
19. XML sitemap generated and uploaded to search engines
20. Call to action buttons implemented
21. Live chat enabled *optional, but recommended.
22. Social media follow and share buttons added
23. Vibrant photos used throughout
24. Reviews and testimonials prominently featured
Security
Internet security is an important aspect of your website. Maintaining recommended guidelines can be a challenge in the constantly evolving arena of web security.
25. Set up backups.
26. Check users' accessibility to secret or hidden pages
27. A robots.txt file has been used to close the accessibility to secret or hidden pages for search engines
28. Turn off error messages for visitors that only you are supposed to see
29. Your server's capacity matches your site's needs
30. Email and/or SMS notifications have been turned on to let you know about server shutdown and other site issues
Productivity
Optimizing images can provide some significant space savings and improvements to your site's performance. Getting data over a network can be resource-consuming and if responses are too slow then it becomes an annoyance for your visitor. The ability to cache and reuse previously-obtained information is a critical aspect of optimizing for site performance.
31. Images and graphics have been optimized for fast loading
32. Image sprites have been implemented to speed up loading where it makes sense
33. Caching has been checked and released where needed
Required pages
There are a few pages that every website needs to have. Surprisingly, many companies do not even have an About Us or Contact Us page on their website. These are quite basic, but very important pages for a company hoping to connect with their customers. How else do you tell them who you are and how to get in touch with you?
34. A 404 page is present
35. An About Us page is present
36. A Contact Us form is present
37. A Privacy Policy page is present
Technical Needs
With today's dominance of mobile and other non-desktop devices, it is important that your website can respond to each device appropriately. This means that your site looks good at any size, always at high-resolution quality, and features user-friendly icons and buttons.
38. Responsive layout in place
39. Images and layout are Retina display ready. Learn how to achieve retina-friendly images here.
40. Hamburger menu enabled on mobile devices
41. A responsive framework like Bootstrap is used
42. Preprocessors like SASS and LESS are in use
Front-end Considerations
The front end of a website is the visual and interactive part of the site that the user sees. This includes colors, font styles, images, menus, and all the other elements that make up the overall visual experience. The information should be easy to read and appealing as well as modern in style.
43. Clear and user-friendly navigation
44. Video/image/GIFs added where appropriate
45. CSS animations included when appropriate. Steal some great ideas for pure CSS image effects here.
46. No Flash elements are loaded. When in use, there's a fallback method for users who don't have Flash installed.
47. Large, appealing images are used on hero blocks. Advice on how to design compelling hero banner typography here.
48. Scroll animation, parallax effects, or other engaging micro-interactions are in place.
49. Icons are relevant to the items they represent and are properly visualized
50. A consistent design aesthetic is preserved throughout
A handy checklist for your new site
Launch with confidence.
Check off these items before you go live and make sure that your visitors get the best possible experience.
Download your checklist
Julia Petras
Julia is the content strategist and social media manager at PSD2HTML.com, the leading PSD to HTML and web development company.
View More Posts