Where to Learn Design for Free Right Now
Designers constantly face the need to understand and interact with disciplines other than their own. If you've ever wondered how to venture outside of your current design field without making a huge investment upfront, these 14 free online courses can help you test the waters.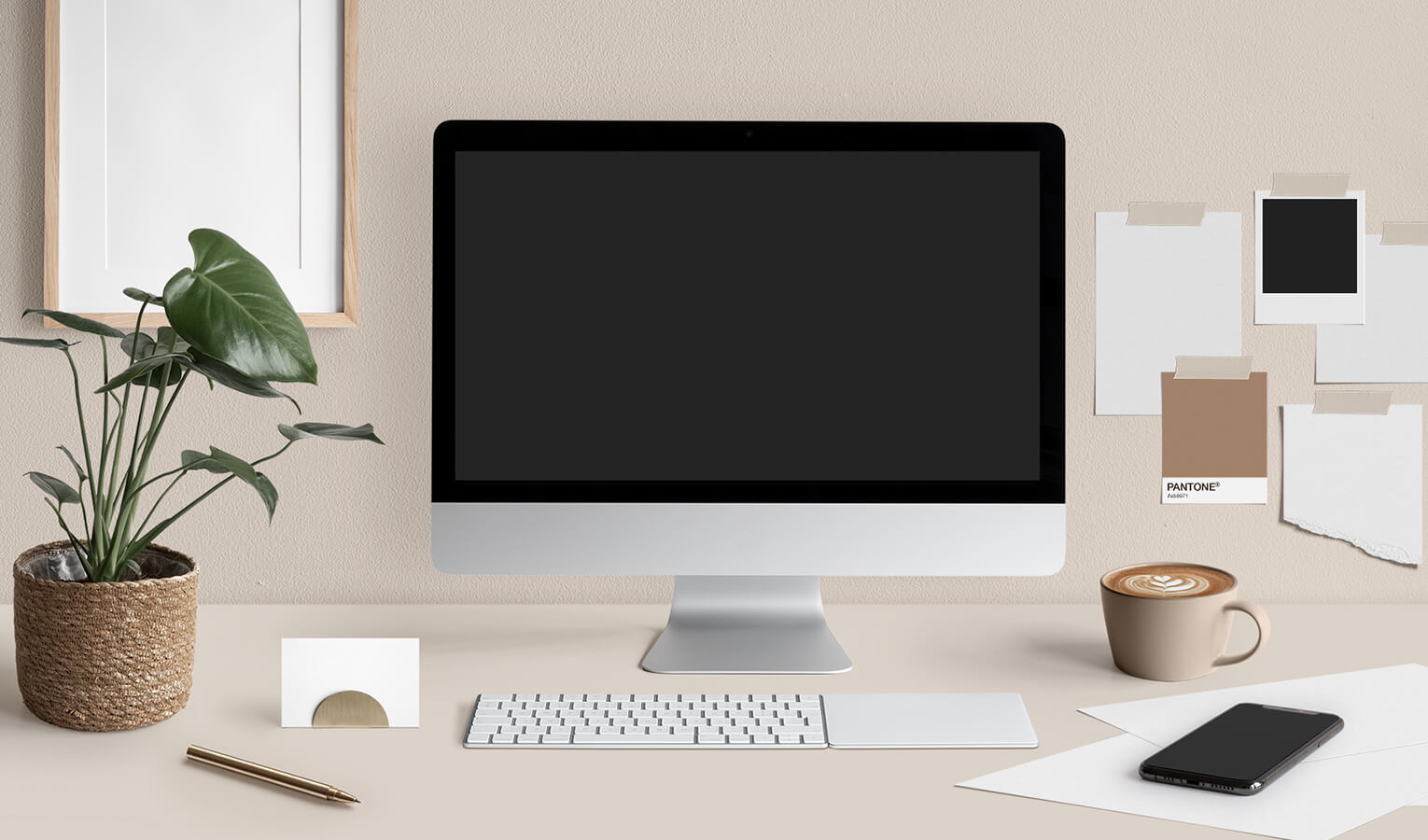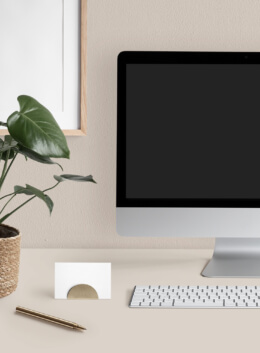 Are you an illustrator who's interested in UX design? Do you master Photoshop but would love to grasp the basics of Illustrator? Would you like to combine your digital illustration skills with some essential web design knowledge? Designers constantly face the need to understand and interact with disciplines other than their own. If you've ever wondered how to venture outside of your current design field without making a huge investment upfront, these 14 free online courses can help you test the waters.
This "course" actually took a different approach and is truly a compilation of design resources curated by thought leaders in the field. They are arranged sequentially so that anyone wanting to get their feet wet with design can start with the basics and gain confidence as they go. This learning track features sources curated by influential figures like Meg Lewis and David Kadavy.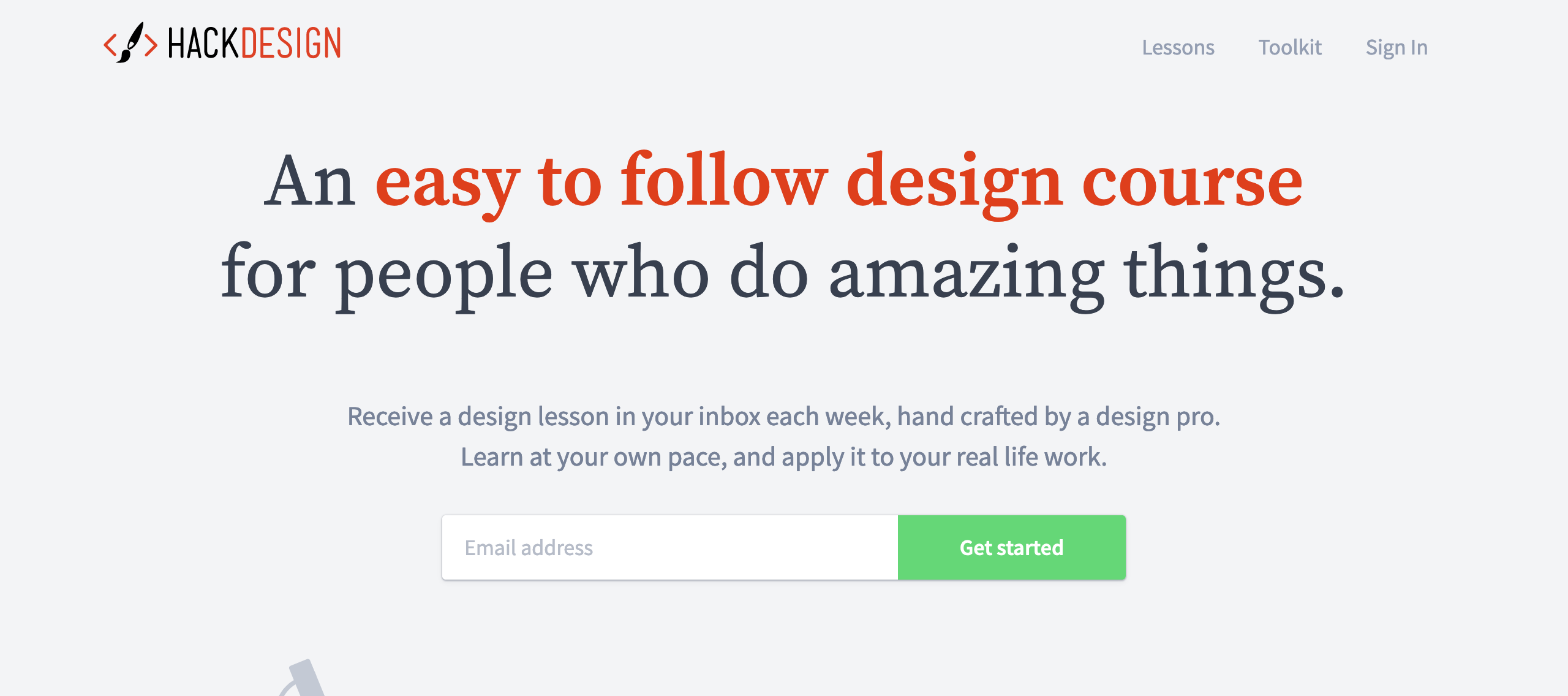 Ever wanted to visualize and present data in a way that truly grabs the audience's attention? This free course by Michigan State University walks you through the process of conveying information with effective type, color, and layout choices. Karl Gude, the instructor, worked as the Director of Information Graphics for Newsweek magazine and The Associated Press before joining Michigan State.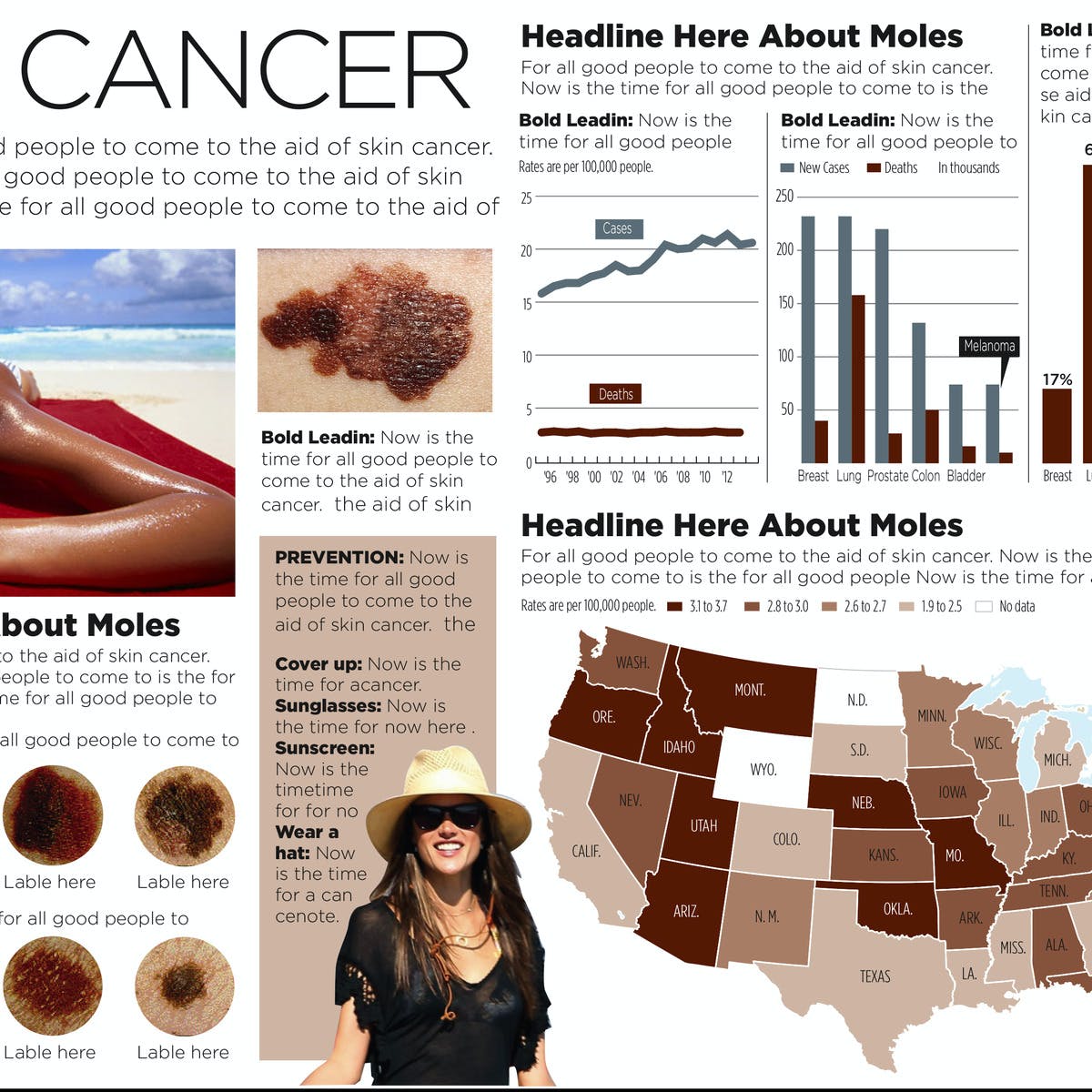 This is a project-based specialization focused on brand design. Offered by California Institute of the Arts (CalArts), the free specialization includes 5 courses taught by award-winning graphic designers with ample experience both in academia and the industry. The full learning experience includes these courses:
Fundamentals of Graphic Design
Introduction to Typography
Introduction to Imagemaking
Ideas from the History of Graphic Design
Brand New Brand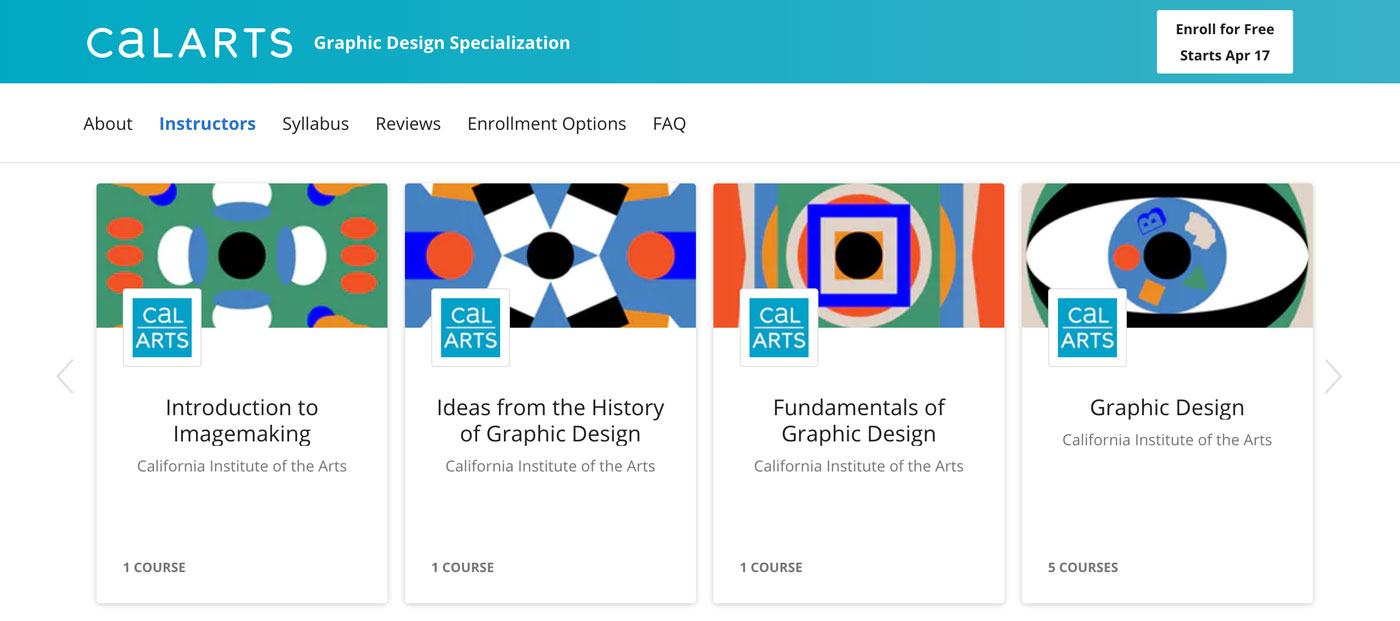 This logo-specific course is actually a great follow up to the specialization above. Focusing on logo creation techniques, this 7-hr program is taught by graphic designer Rawson Uddin via Udemy. Once you've understood the fundamentals of brand design in the Coursera specialization, this course really gets into the nitty-gritty of logo creation including topics like texture, beveled edges, transparency, and negative space.
Perhaps you're talented in 2D design but would love to see those compositions come to life online. Maybe you've even ventured into web design already, but are eager to learn more about creating experiences and customer journeys. This free Coursera specialization offered by CalArts is the perfect opener for anyone looking to design impactful websites and apps — no matter what field you're coming from. It includes these 4 courses:
Visual Elements of User Interface Design
UX Design Fundamentals
Web Design: Strategy and Information Architecture
Web Design: Wireframes to Prototypes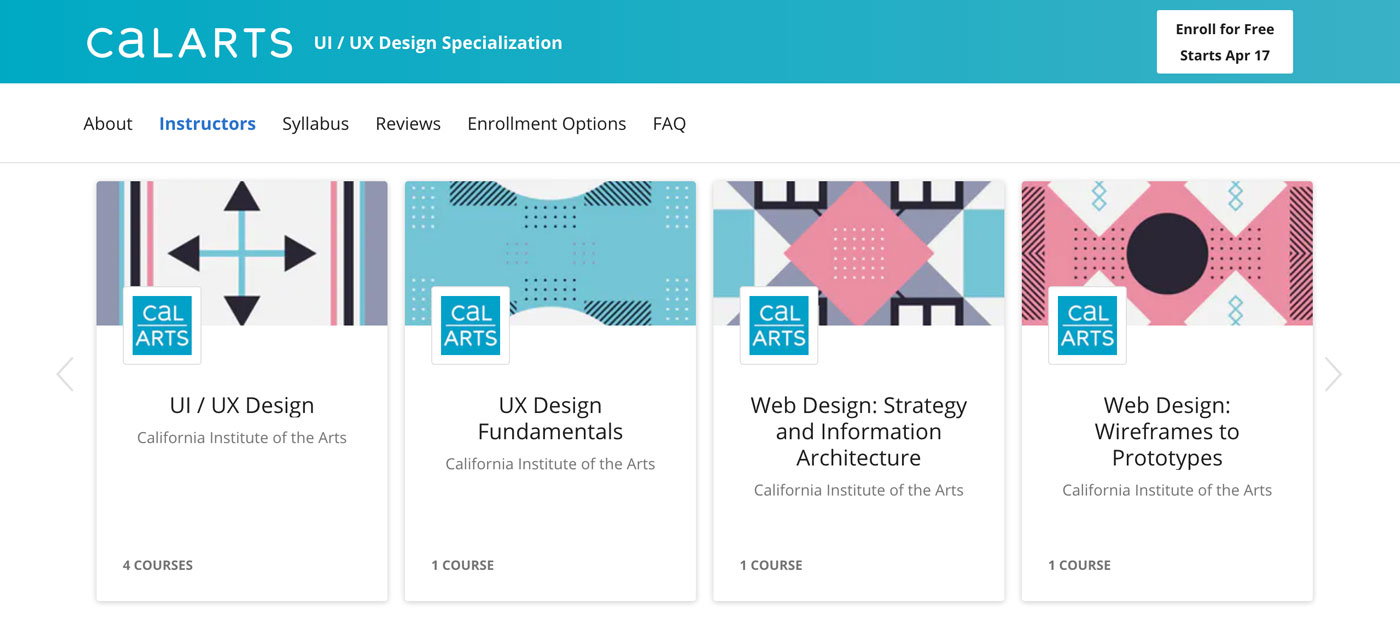 If you'd like to explore User Experience Design but don't have enough time for the specialization above, consider this shorter, introductory course offered by Georgia Tech. Instructor Rosa Arriaga holds an M.A. and Ph.D. in Developmental Psychology from Harvard University. Her research background and focus on human-computer interaction bring a unique angle to the table.
This free course is taught by illustrator Hardy Fowler via Udemy. It delivers 6 lectures in 38 minutes, making it easier to find the time to learn this new skill. Try your hand at Photoshop with these accessible lessons that cover everything from file setup to masks and tools.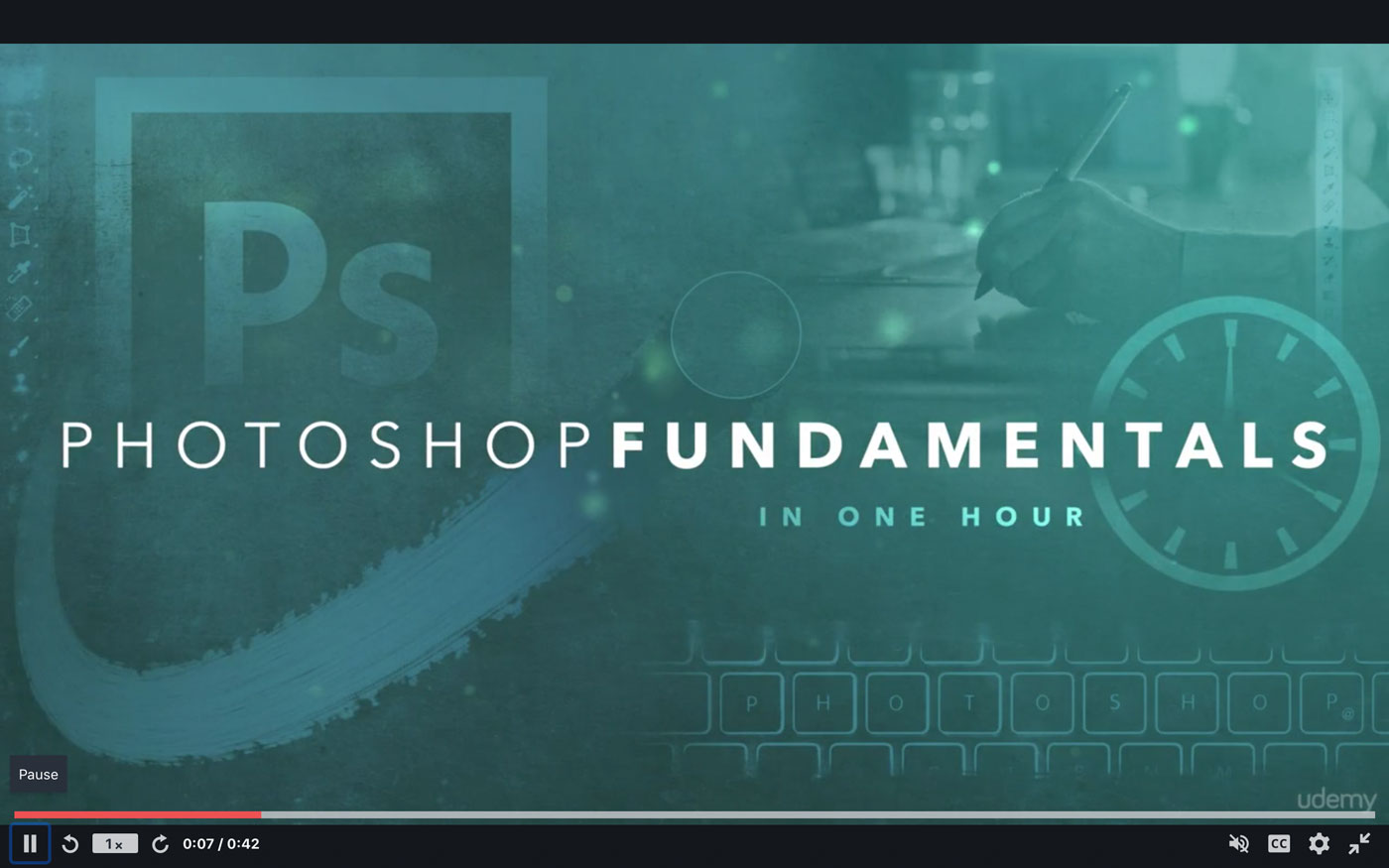 MIT course number 6.831 / 6.813, also known as User Interface Design and Implementation, is offered to the public online for free. Lecture notes, assignments, projects, and activities are all available for download. The course covers topics as diverse as usability, experiment analysis, and graphic design.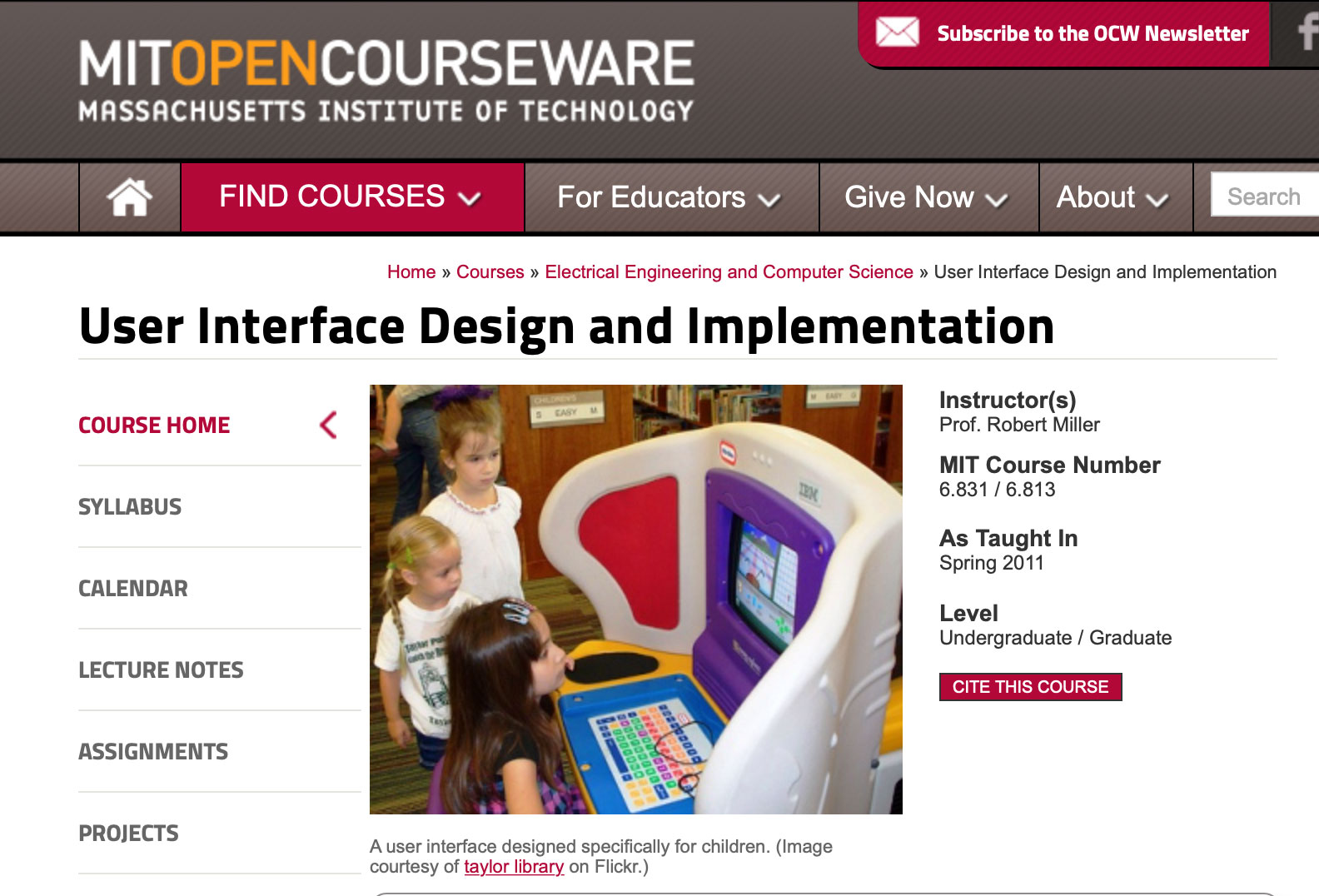 Sometimes you need to zoom out of your discipline a bit to understand design's transformative role in organizations. And that's precisely the intent behind "Intro to the Design of Everyday Things". Created for design enthusiasts, this program is taught by three talented instructors including Don Norman —director of The Design Lab at University of California, San Diego. Norman also authored The Design of Everyday Things, the book this course is based on. Offered via Udacity.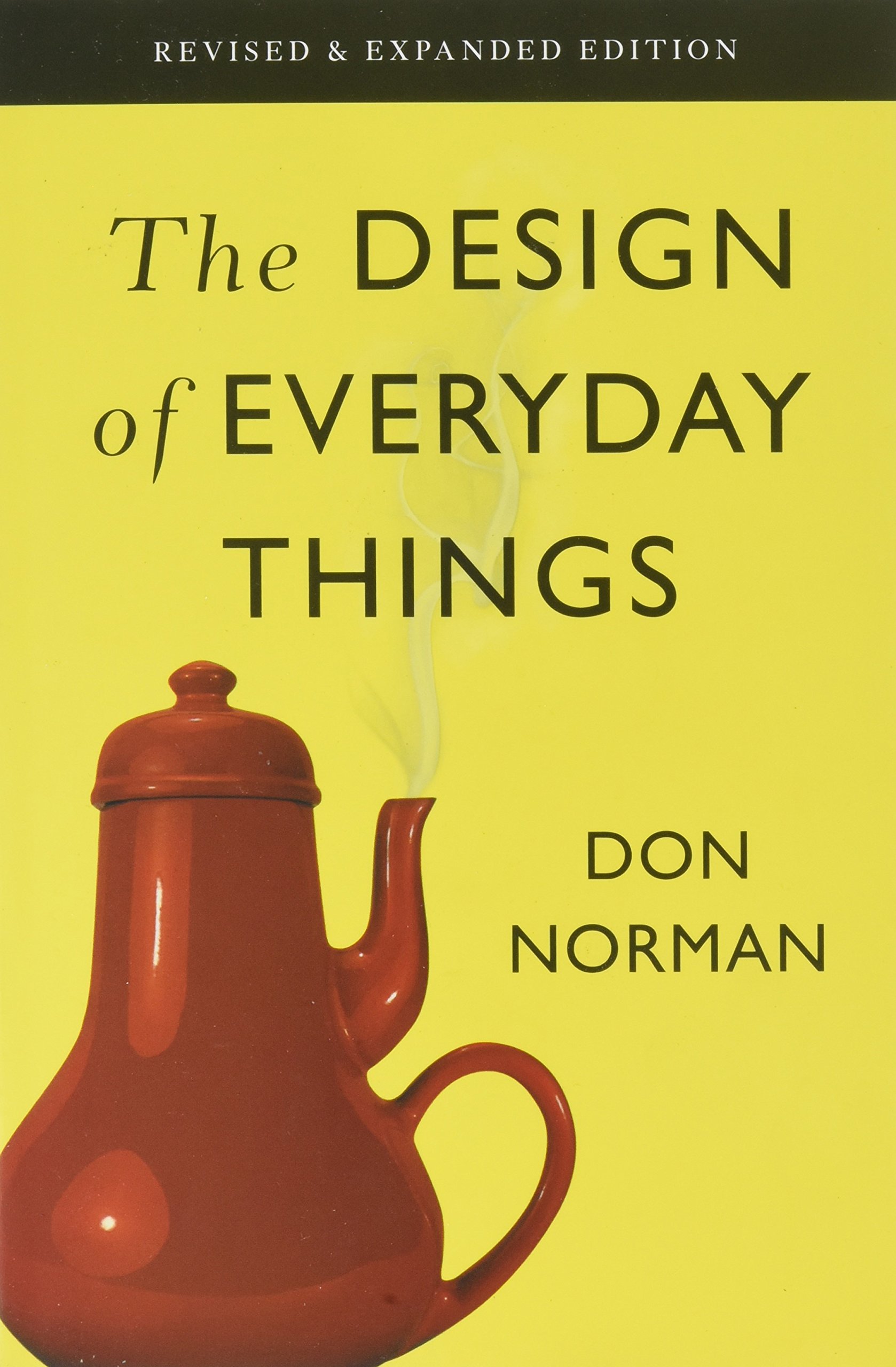 Quality free online courses don't just live in education platforms like Udemy, Udacity, and Coursera. There are many YouTube channels offering valuable design lessons for all levels of expertise. This particular playlist was created by designer Gareth David as a learning track. Gareth's channel has more than 400,000 subscribers and, aside from this Photoshop series, he also offers videos related to freelance design, After Effects, and logo design.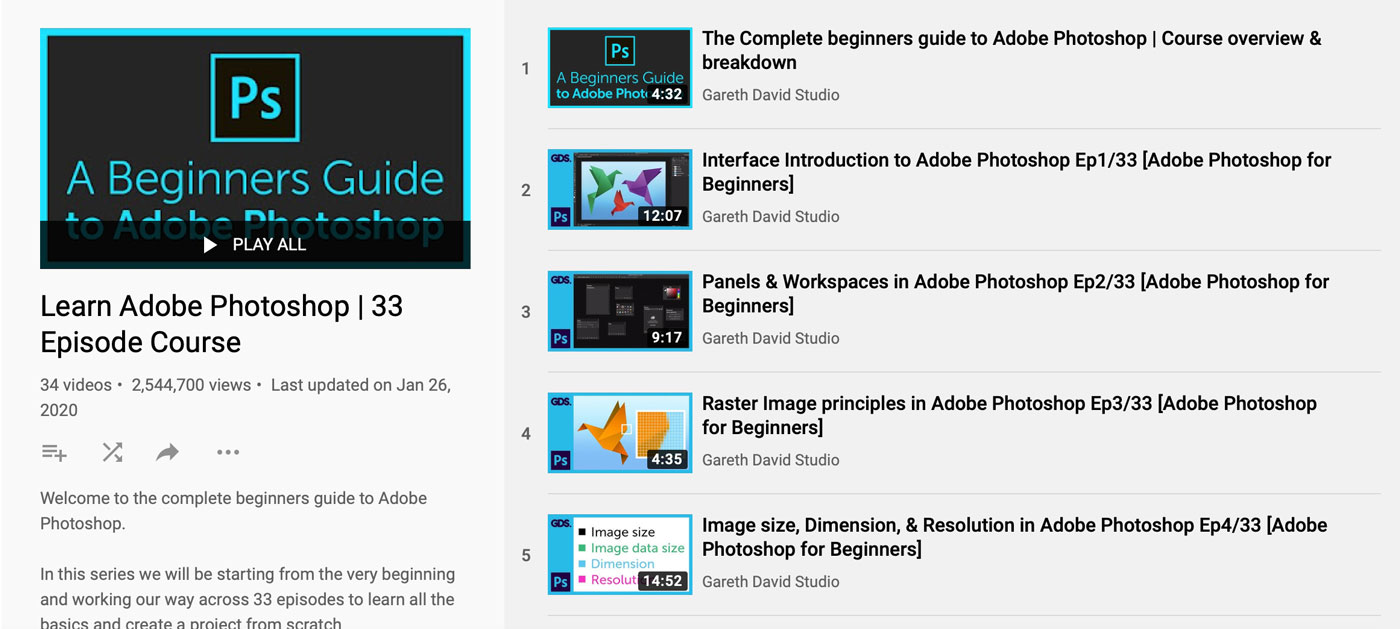 Another YouTube playlist-turned-course that is absolutely worth bookmarking. Presented by designer Fahim MD, this learning track includes 6 videos that cover one of the more practical aspects of User Experience Design: prototyping. His videos focus on Adobe XD, but general techniques like User Sitemaps and Card Sorting can be applied with any other tool.
The following three courses are free for a limited time; Domestika has made them available to creatives in light of the COVID-19 pandemic.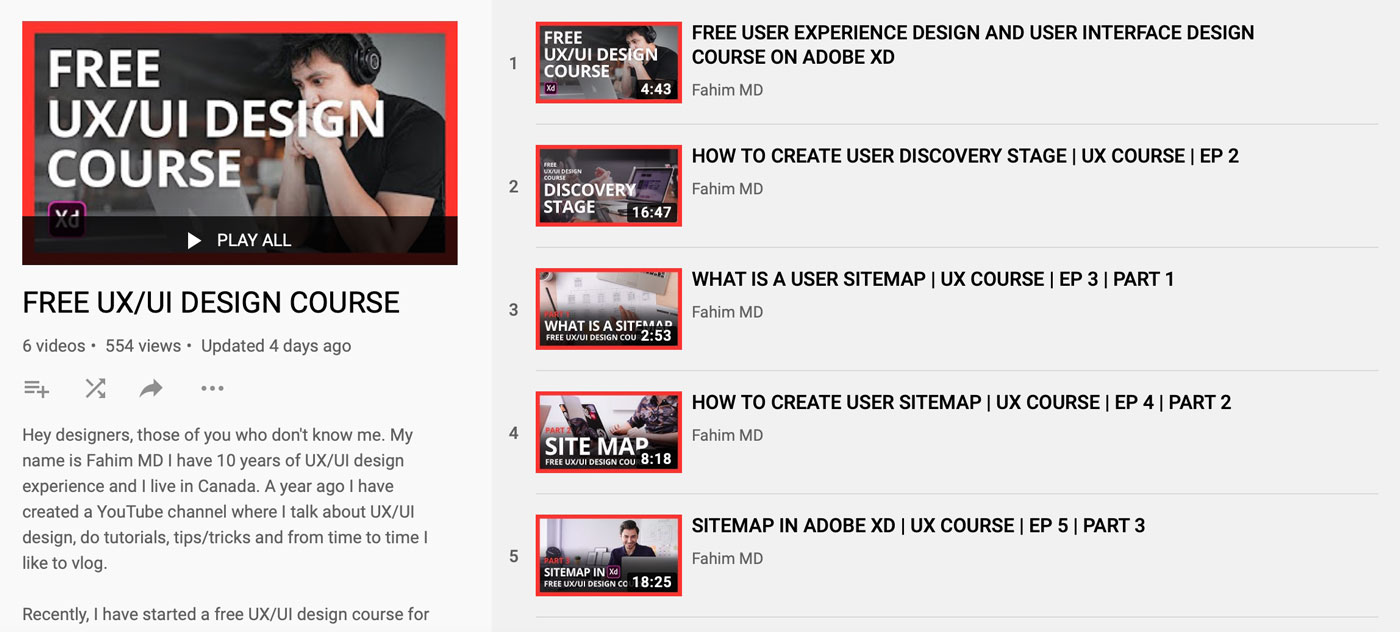 Illustrator Ed Vill shows us how to create a cartoon character from scratch. Unlike other courses on this list, all you need is a pen and paper to get started. Vill focuses on illustration basics rather than digital tools, which can feel like a relief from so much screen time. More than 3,000 students have already taken this course and the Mexico-based instructor is followed by over 30,000 users on Instagram.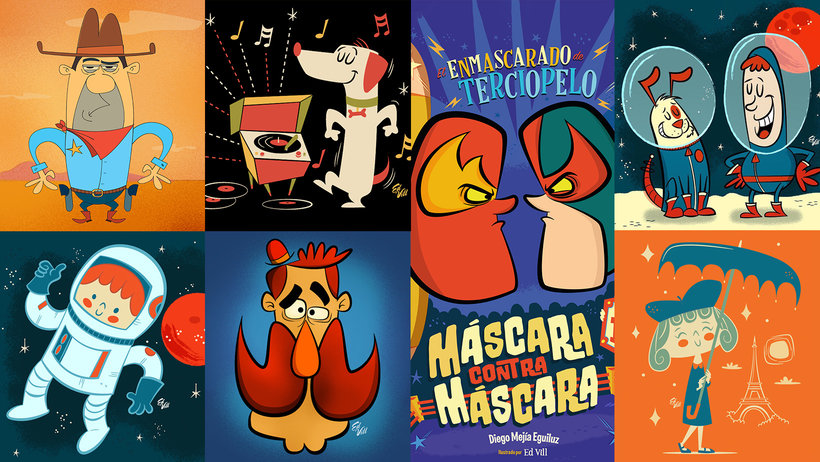 This course is ideal if you're familiar with web design basics, HTML, and CSS, but would like to extend your skillset to include e-commerce itself. Marketing consultant Joan Boluda walks us through the entire process of setting up a WooCommerce store, tweaking its look and feel to fit our aesthetic preferences.
Even lettering experts can use a behind-the-scenes look into another artist's process, and that's exactly what Joluvian is offering here. If you've ever struggled with light and shadow when it comes to lettering characters, this course is for you. The instructor starts out with an analog exercise that helps you physically understand how these two factors influence letters' surfaces. More than 70,000 followers strong, Joluvian's portfolio on Instagram is proof of his versatility and wide experience designing for popular brands.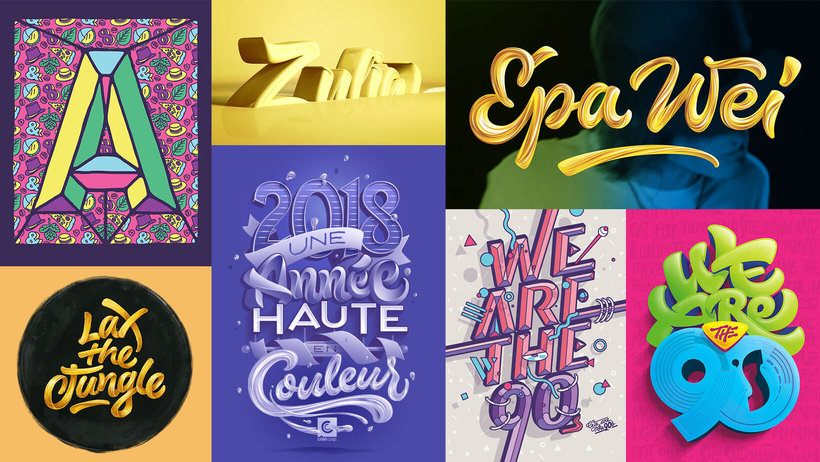 Know of any other course worth including?
The times when learning something new required your physical presence are long gone. Design knowledge has never been so easily accessible, both from a tooling and pricing perspective. If you've heard of or tried a free online course that isn't listed above, please add the link in the comments section below.
---
Products Seen In This Post:
Getting started with hand lettering?
Free lettering worksheets
Download these worksheets and start practicing with simple instructions and tracing exercises.
Download now!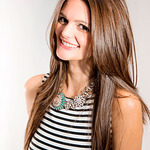 Laura Busche
Brand strategist. Creating design tools to empower creative entrepreneurs. Author of the Lean Branding book. MA in Design Management from the Savannah College of Art and Design (SCAD).
View More Posts