13 Lino Print Ideas You Can Use for Anything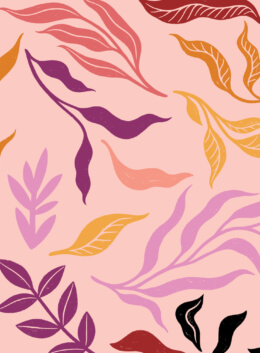 Lino print, or more specifically linocut print, is an artistic process that — while originally was a tactile traditional way of creating art — has found its way into digital content creation. But what exactly is lino printing?
A Summary: Lino Printing for Beginners
Lino printing is referred to as a kind of relief print where artists carve an image into a block of linoleum, often drafting an initial design on tracing paper first and then rolling ink onto the uncut surface. A fresh sheet of paper is applied on top of the inked block, and an even amount of pressure is applied to transfer the ink onto paper to produce a print.
While often oversimplified, and even contested as a valid art form, block printing has a rich history and a wide array of potential applications on both traditional and digital drawing.
History of Linoleum Block Printing
Linoleum as a medium is more commonly associated with floor and wall materials, with few instances of it being referenced as an art form in school.
Linoleum became the main choice of block printing because it was softer, smoother, and more malleable than wood's hard and grainy surface. When used on walls and flooring, basic prints were developed as a decorative element with a simple design that was easy to recreate in massive amounts with little practice. Cutting tools were readily available, and linocut design trends began to develop over time, evolving from basic utility to a form of creative expression.
From the turn of the 20th century, lino printing was documented in Germany, Austria, and the United States through artists such as Franz Cizek and Will H. Bradley. Even the word used for the technique varies depending on both language and country since the art form has no single origin, with "lino print" or "linocut print" as the most common and contemporary names. Other language-specific examples include linograuvure, linolschnitt, and linograbado.
Lino Art Techniques
The lino printing process may seem a little overwhelming but it doesn't have to be. All you need is your lino kit consisting of your linoleum block, a pencil, then the paper that you will use to transfer your design, carving tools, a roller or brayer, and your inks. Once you have your carved lino block image, you can already create multiple prints with varying tones of color.
Linocut printing can be as simple as using one color. This is called a monochromatic print. Once done with your design, simply roll ink to your entire design, position and press your paper over the block, and smooth it down using your hand or a wooden spatula. Even with one color, the finished effect is a charming texture and appearance that can still be appreciated from afar.
Monochromatic linocut art is a nice way to start, but for more fun and better results, printmakers also add contrasting tones to their pieces through gradients or the use of multiple colored inks. These two techniques can be combined too in order to create interesting print effects.
Lino printing with gradients involves rolling different ink colors to create subtle changes of tone within your block. The most basic way to achieve this is by blending two colors. You can also do multi-block printing to produce more complex designs with several layers of color.
Depending on the number of colors you like, this can be done by carving three or more blocks and inking each piece with a different color. Just make sure that the freshly-inked blocks line up correctly with your design when you print them on top of each other.
Another advanced linocut printing technique is by using the same block to print all the colors in your design. Called reduction printing, this technique can be tricky as you need to be strategic in choosing which part of your image you should carve first.
After printing with your first color, carve the next details from the same inked lino block, roll your second color, and press it over your initial print. There's no turning back with this lino printing process so you have to continue layering your design and color until you are satisfied with your final work.
Lino Print Design Ideas
Lino block designs taken from the process of lino cutting and printing have lent themselves to a lot of possible design interpretations, depending on the artist's skill and style. The difference lies in the output, whether the linoleum block's shape or carved illustration itself or the design effect it renders on printing paper holds the creative value.
Linocut-Inspired Designs
Linocut designs use different shapes, negative space, and lines to create stamp impressions of recognizable images like background landscapes, patterns, or even animals. A lino block with these impressions needs its edges, lines, and corners to work together to render the correct shape with certain strokes needed to remain white to get the desired drawing.
ClayStudios makes the most out of inspirations from the real world like garden shapes and thematic inspirations to group their linocut designs for easy use. Playing with abstract combinations such as bird shapes and torches or more traditional bundles such as a garden theme can be a great playground for finding fresh design concepts or taking new creative spins on safe design briefs.
Linoleum Pattern Print Ideas
If not the actual stamps of shapes and illustrations, the appeal of linoleum print sometimes rely on the flaws and impressions of printed ink from a carved block such as runaway brush strokes or a few ink shades and textures on paper.
The projects that incorporate lino printing features become accessory design elements that are commonly found in advertising design projects, or they create wallpaper pattern inspirations derived from repeating shapes.
These selections of linocut building impressions are great for stand-alone art pieces or for use as background details on personal design projects. Use them as postcards or wall prints, as embellishments on a poster inspired by classic cartoons, or as a quirky wallpaper — the possibilities are endless.
For more examples of lino printing and effects on more contemporary applications, you can check out this design trend report here.
Using Lino Print Art in Graphic Design
Whether you use actual shapes or ink impressions of lino cutting and printing, these collections of graphic elements can be a great jumping-off point for your creative projects and give you an idea of how versatile lino block printing ideas can be, your imagination being the limit of how and where you can use them.
Botanical Linoleum Art
The natural world has always been a key source of inspiration for creating art, and botanicals are the mainstay of graphic design. Check out these selections for natural prints to go with your nature-loving design briefs.
If your design briefs require classy creative minimal looks, linocut botanicals can be a great option for those who prefer a little fun with a monochromatic color preference. Unobtrusive and clean, these shapes look great on invitations, graphic borders, or even logo inspirations.
Animal Linocut Artwork
Animals are a great design element that can add a bit of magical whimsy to the creative projects that need them. For art nouveau, forest-themed, or even safari-themed graphics, these selections could be perfect for you!
Linocut animals almost have a storybook quality to their look and feel and are great options for kid-friendly design projects. Birthday invitations, room decor print, and companion visuals for classroom instruction are only some of the ways you can incorporate wildlife images on your graphics.
Linoleum Block Textures
If it's not the shapes or artworks you need, it's the vibe and textures of analog art that go best with printmaking-inspired design projects. Check out these brushes and patterns that recreate those desired textures.
Great for background or stylistic patterns, these printmaking brushes are quick and easy ways to touch up vintage-inspired design work like event posters, flyers, or digital banners. These could even be used for making fun optical illusion graphics or embellishments on themed presentation decks.
Lino printing has always been underappreciated for its simple process, but with the right application and inspiration, the versatility of the technique can always give way to more ideas.
Explore Creative Market if you want to check out more design techniques or art movements as design inspiration for your projects. Sign up here to browse our blog for even more helpful content.
Getting started with hand lettering?
Free lettering worksheets
Download these worksheets and start practicing with simple instructions and tracing exercises.
Download now!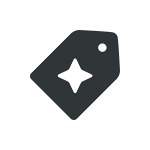 Creative Market