20 Elegant Fonts to Add A Touch of Luxury
We've curated some of the best fonts for projects that demand a high level of class and luxury. Whether you need sans serif or serif fonts, romance or impact, you'll find some truly outstanding choices here.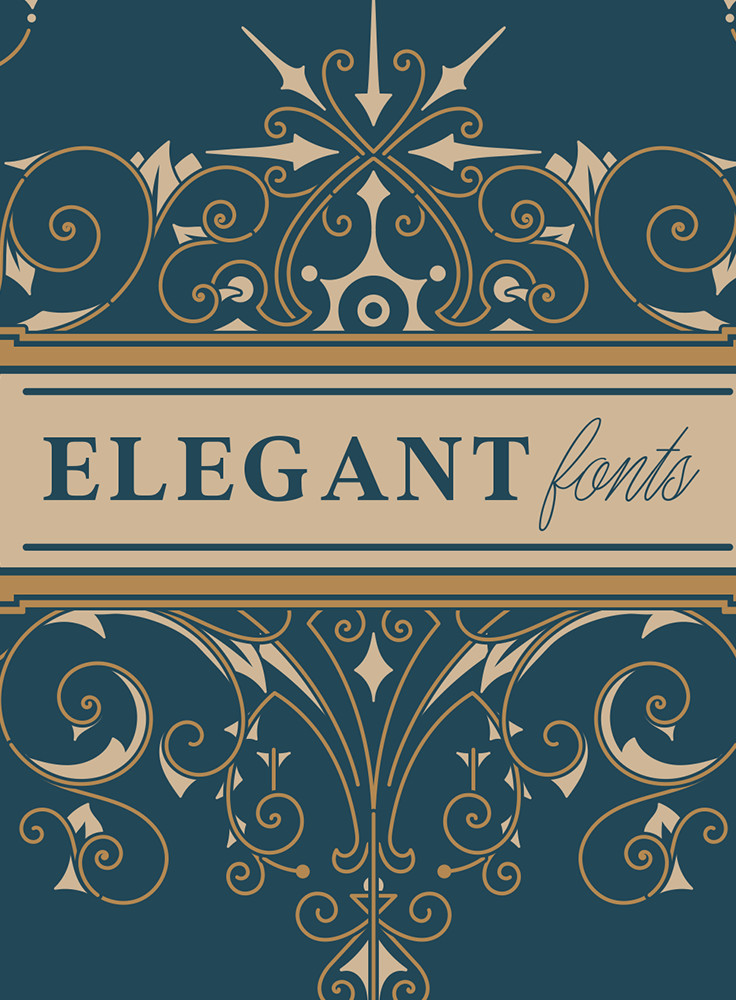 Sometimes you will be asked to work on projects that require a higher level of class and luxury. If this is a situation you're in at the moment, you're probably thinking about elements to use and approaches to apply in order to achieve the end result expected. The choice of font is crucial to the success of any design project. It's not just about the images used. No matter how appropriate your visuals are, if your font does not support the overall theme, then the point will be missed. We have curated some of the best fonts for projects that demand a high level of class and luxury. Whether you need sans serif or serif fonts, romance or impact, you'll find some truly outstanding choices below. You can find more elegant fonts here.
Adelaide perfectly captures everything you like in serif fonts. The transition between the thick and thin branches are done daintily, giving this entire font a highly polished look. It's perfect for packaging design, logo design, and even for web design.
Another luxurious serif font, Manhattan delivers thin serifs that gives it a high class appeal. It's a font that can work well when paired up with other fonts. This makes it perfect for titles and headlines, and even for branding purposes.
Elaris gives an interesting twist to the usual serif fonts, adding a graceful flow from the branches of the characters right to the serif. It's perfect for fashion and lifestyle themes. It can work as your headline or title, given its attention-grabbing elegance.
One look at Leyton and you'll be drawn into its unique charm. It's a completely modernized take on your usual serif font, making it the perfect font to use for headlines, titles, and other similar elements of any high class design project.
Marschel brings some romance into the traditional serif typeface with its dainty curves. It is Roman-inspired, which explains this twist. This makes it perfect for titles and headlines, and even for logos and other branding elements.
It's not just serifs that add a classy appeal to fonts – scripts do the same thing as well. Hamilton Grand's fine line approach makes it the perfect choice for branding, signage, and other design projects that demand luxury.
Cabrito Didone gives you the same classy look other serif fonts deliver, but with a friendlier appeal to it. Despite the fun look delivered by the playful curves, it still fits perfectly in luxury designs, even when it comes to fashion and lifestyle themes.
Addington has a practical approach to it, making it very versatile. With 6 different weights to choose from, you can easily transition from using it as a title or headline, and straight into using it in text bodies.
Zimra is everything you need for a high class font. It is clean and graceful, and the elegance that it delivers is second to none. It stands out on its own even if you give it a plain background, reinforcing its attractiveness.
The Benjamin Title typeface gives you the best of both worlds: a traditional serif look, but with a modern and unique twist to it. It portrays not only class, but strength and confidence as well. The bold lines makes it perfect for designs that require a professional look.
Myron is edgier in look, giving you a sleeker appeal perfect for headlines, posters, logos, and presentations. It comes in 6 weights as well, so you can build out a diverse and visually appealing typography scheme.
Fnord is an entire collection of Roman-inspired fonts that deliver what Romans do well: romance, elegance, and luxury. All 5 fonts are perfect for titles, headlines, and other text groups that require attention.
Metropolis is an entire font family. All members of the family are sleek and contemporary in look, giving you a city-inspired appeal. Sure, it's considered a classic, but somehow its creator has given it a modern look that makes it even classier.
Classy fonts are usually dominated by serif typefaces, but this sans serif font makes the list. Its geometric look gives it quite a high class appeal, and its clean lines allow it to stand out despite its quiet simplicity.
If you're looking for a font to pair with your go-to script, Franklin is probably going to end up as a winner. This sans serif font is clean, modern, and works perfectly in any setting. It blends well with many different kinds of design elements, whether bold or tame.
Brixton is a place in South London, and this is where this font takes its inspiration from. It is reminiscent of the posh ways people usually see in anything British. With different styles in the package, you'll have something to use for every occasion.
Nonesuch is a river in Maine, but there is nothing wild or free flowing about this font. Slim and tall, Nonesuch delivers a clean and polished look perfect for design projects that need to look more professional than anything else.
Babylon is something you'd normally see in corporate settings. It's perfect for titles and headlines, and its level of elegance shows that it's something that belongs on magazine covers the moment it was created.
Abril is a serif font that is discreet, mysterious, and quiet. That makes it perfect for high class designs that require its elements to have a strong appeal, but in a non-overwhelming way. Abril comes in 7 weights, making it extremely flexible as well.
Ravensara Sans mixes thin and thick lines in a seamless manner, resulting in a font that is completely elegant in every way. It reminds you of high fashion, especially when used in posters, branding, and packaging. Every designer needs a collection of classy fonts in their arsenal, and this list has just delivered everything you need in one place. Download them and try them out in your luxury and professional projects now.
---
Products Seen In This Post:
Getting started with hand lettering?
Free lettering worksheets
Download these worksheets and start practicing with simple instructions and tracing exercises.
Download now!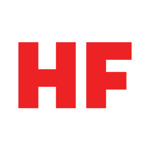 Igor Ovsyannykov
We create fonts, graphics, and produce aesthetically pleasing photos.
View More Posts