Managing Your Time and Finances as a Creative Entrepreneur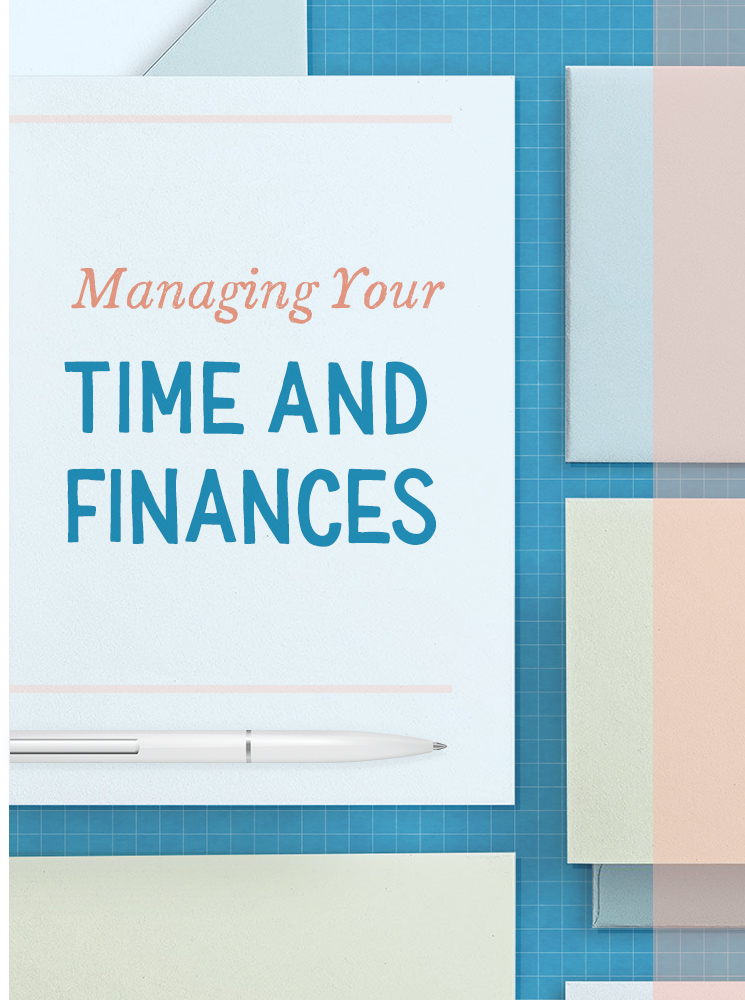 This is a guest post by our friends at Bonsai, an all-in-one platform to manage your freelance business, from proposals to contracts to payments and reporting.
---
We've heard it many times before: "time is money." It should be no surprise then, particularly for a creative entrepreneur, that time and money are two of the more difficult components to manage. As you start on your new path as a freelancer, or as you learn more in your growth as a freelancer, the balancing act is constant:
finding time to get your work done;
handling administrative tasks;
expending effort to find new clients;
ensuring you have cash flow;
making sure you're saving money;
addressing freelance taxes;
and the list goes on.
But we're here to help! Whether you're just starting out, or you're established and always looking to learn, we have resources to support you. We at Bonsai, along with our friends at Creative Market, have developed The Creative Entrepreneur Starter Pack, designed to provide a framework to launch (or refine) your own brand and grow your business. It also serves to give existing freelance entrepreneurs useful tips on improving and building their business.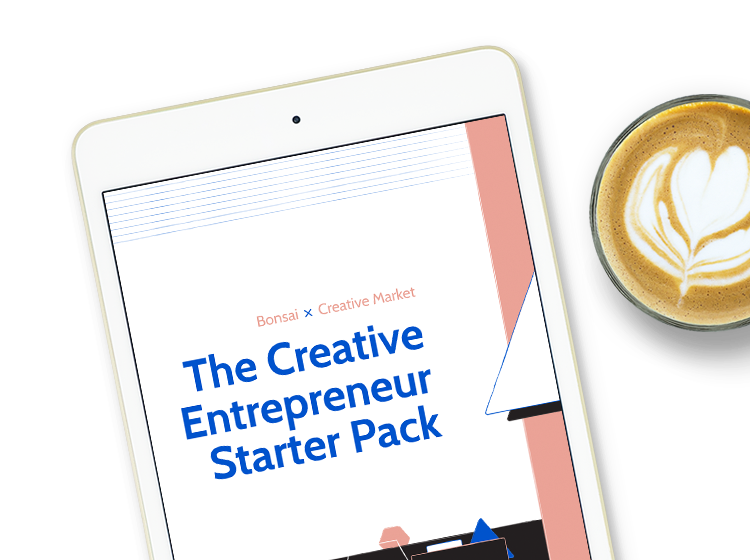 An ebook by Creative Market and Bonsai

Start and grow your creative business

Get a head start on your creative business with this friendly handbook.

Download our free guide

So let's tackle two of the trickiest mazes to navigate: time and money.
Use your time better
There are only so many hours in a day. While you may have started your business so you can be your own boss, you probably didn't envision using all the hours in a day working. Therefore, it's important to get a handle on your time:
how you spend it;
how you can use it more effectively;
how it relates to the proposals and contracts you're working on;
and how it connects to your freelance invoices and cash flow.
First off, however experienced you are as a freelancer, it's important to track time, even if you don't invoice clients based on time spent on a task. Have a process that works for you, because freelance time tracking is an important skill. Track all your tasks, even if your method isn't perfect. Experiment with tools, and find one that works for you. Even the stopwatch on your phone will do! Freelance time tracking is vital for several reasons. Knowing how long it takes to complete certain tasks is key when you're developing proposals, explaining fees to clients, and invoicing them for work completed. Some clients will want a breakdown of how time was spent, but even if they don't, you need to know. That includes tracking administrative tasks such as:
recording expenses;
developing a freelance invoice system;
time spent networking or on courses;
business development time spent looking for new clients.
Having that information also allows you to analyze the data and determine if you're spending too much time on a low-value task. And remember to be honest with yourself. Were you posting or scrolling through social media? You can also identify many ways to use your time better and become more productive, so don't ever stop learning. There is one downside – that also takes time. You need to test and learn any new tool, so be selective and ensure it will serve you into the future. Don't spend too much time "mastering" tools at the expense of the process of running a business.
Manage your finances
It's also absolutely vital that you have a financial plan for your freelance business, if you want to survive in the long term. If you set up your finances properly, it can save you stress and ensure success. It's worth spending the time familiarizing yourself with financial concepts, establishing a plan, and revisiting it often. For instance, establish a budget and income goals, even if the future is uncertain. You have to factor in a salary for yourself that you can live on comfortably, but you have to think like a business owner and ensure you are also saving some of that hard-earned money.
You have to consider start-up expenses like computers and any other special technology needed in your field. You'll have to budget on an annual or bi-annual cycle to replace your technology. If you're planning to work from home, there may be renovations that need to be done to create a proper workspace. Then there are ongoing costs like a cell, phone lines, the Internet (in fact, you may have to purchase faster Internet), or rented space in an office share complex. You'll also have to set aside money for health insurance, freelance taxes, or any unexpected freelance expenses. You should also be paying your future self by opening up retirement savings and putting some of each payment there first. In fact, one of the most common areas where businesses lose money is in taxes. Talk to a CPA (Certified Public Accountant) for guidance on tax planning, including tax-saving ideas. Freelance taxes can be extremely complex, so finding a CPA who can partner with you to support your business is time well spent. If you're not yet ready to take that step, you can consider using tax and accounting software for freelancers to handle your financial tracking. You can also find resources that will automate much of this work for you, saving you time and money. Understanding all of these components will serve you well when it comes to establishing rates for your work. It also helps in planning business development. For instance, if you don't have enough clients currently, you need to invest the time to find more. You need to ensure adequate cash flow, without spreading yourself too thin. If you want to make more money, analyze your revenue potential. How you can charge enough per hour and book enough hours to make it profitable? There is always plenty of room to grow, for example if you want improve how you develop proposals or create contracts. And if you're working on figuring out the keys of being successful (such as earning more and keeping clients) you can explore our tips on finding and balancing work.
Final thoughts
If you've got a good handle on the time and money aspects of your business, you may think you've got it all handled. But there are other components to having a successful career as a freelancer, and The Creative Entrepreneur Starter Pack has resources to support you. We hope you enjoyed the start of this journey with us, and wish you the best of luck on the path ahead!
---
Products Seen In This Post: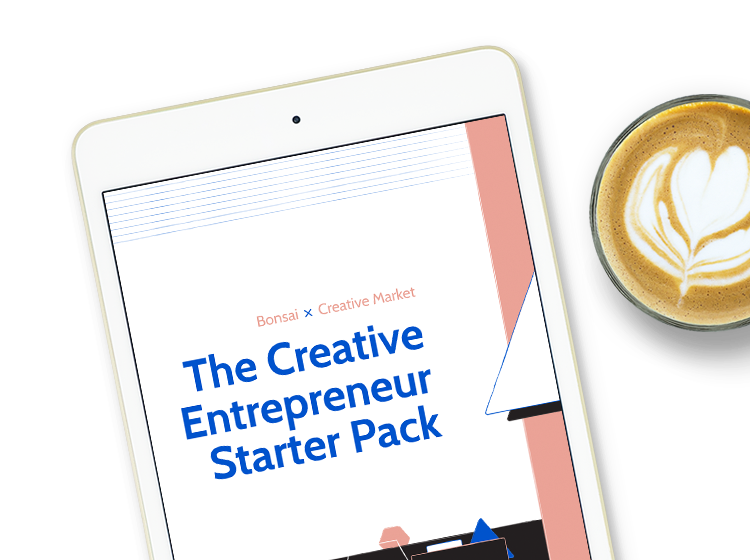 An ebook by Creative Market and Bonsai
Start and grow your creative business
Get a head start on your creative business with this friendly handbook.
Download our free guide
Matt Brown
Matt is the founder of Bonsai, an automated contracts, invoices and proposals product used by 100,000+ freelancers worldwide. He lives in San Francisco, where he enjoys surfing, science fiction, and leafy green vegetables.
View More Posts