20 Media Kit Templates to Pitch Your Blog to Brands and Journalists
Most bloggers want to grow their audience. A great way to do that is by getting coverage in press outlets or collaborating with brands, but it can be hard to figure out just how to get word out to the right people. In order to gain more exposure for your blog, it can be helpful to send out a media kit. Media kits are documents that give helpful information and statistics about the blog and help journalists and brands understand more about who you are, what you do and who you appeal to. You may send a media kit to a journalist directly or send it to a brand, where a marketing or PR rep will field it.
What Do You Include in a Media Kit?
If you want to make a media kit for yourself, you will need to include the following information about your blog:
A bio: This should be for you and the history of your blog.
Contact info: Make sure they know how to get in touch with you.
Graphics: Use images that you use on your blog to break up text.
Statistics: How many views, subscribers, social media followers and more.
Previous work: Show previous collaboration or press about your blog.
Ideas about collaborating: Explain what you want and how a brand or journalist can work with your blog.
Testimonials: Remarks from companies you've worked with in the past about the experience.
Blogger Media Kit Templates
If you have all the info to include in your media kit but you're not sure how to design one that will look good, the following media kit templates will help. You can find even more creative press kit templates here. This blogger media kit template is three pages long. It is minimalistic, clear, and has lots of room for images, making it a great choice for food, fashion, and photography blogs.
This template by Blogger Kit. Co. offers a five-page kit, as well as cover letter and rate sheets. It includes an Instagram-specific rate sheet, so it may be a good choice for an influencer or anyone with a particularly large social media following.
This media kit template is short but, if your stats speak for themselves, it's the perfect media kit for you.
The.French. Resume created a press kit template that is extremely versatile. This kit may be useful for a fashion blogger or model — someone whose looks help sell their brand.
This two-page blog media kit template is more text-heavy than some. It's a good choice if you are a blogger who wants to list previous collaborations, sell with statistics and explain your mission. It may be the right kit for a blogger who is just starting out.
This media kit template can be edited in Illustrator, Photoshop or InDesign. It is extremely editable, which means it's good for nearly any blogger who wants to adapt and use it.
Egotype has created a 20-page blogger media kit. It's intended to be used by fashion bloggers, beauty bloggers, lifestyle bloggers, fashion businesses, beauticians, and stylists.
You can easily customize this media kit, which includes high-resolution graphics and flowing text styles. It's relatively text-heavy and may be good for bloggers who are known for their writing.
This two-page media kit that features large images is an excellent choice for lifestyle bloggers. It's created for Word, so you don't need specialized design programs to edit yours.
This Microsoft Word-based template features a full-page image. That makes it good for beauty bloggers, fashion bloggers, models, and more.
This black-and-white media kit is best for bloggers whose work isn't visual. It can be edited in Photoshop and Word.
This great media kit for food bloggers shows off stunning visuals. It'll make mouths water.
Pixel & Oak's media kit template is minimalistic and polished. It's two pages long and compatible with Photoshop and InDesign.
Blogger Kit Co. made this extremely versatile media kit template that is three pages long and editable in Word.
Any non-tech-savvy blogger should be able to use this kit, since it is editable in Microsoft Word. It's a great choice for writers, comedians, photographers, and more.
The designer of Rose Gold explains that it is for "fashion bloggers, beauty bloggers, lifestyle bloggers, fashion businesses, beauticians, and stylists." It's four pages long, with one page of advertising and sponsored rates.
This Word-formatted media kit template is straightforward and minimalistic. It's versatile, so a good choice for any blogger who has lots of stats and info to share.
This three-page media kit template is geared towards fashion influencers. It's editable in Word and Photoshop.
This template is described as "dapper," and it's handsome in black and white. This is a great choice for male fashion or lifestyle bloggers.
This is a media kit template that was designed for onscreen viewing. It's photo-heavy, so great for beauty bloggers, fashion bloggers, stylists, and more.
Once you get the word out about your blog with a media kit, it's time to make sure your blog and its brand is in tip-top shape. Browse design assets on Creative Market to find photos, logo creator kits, typefaces, templates and more that can make your blog stand out and look professionally designed.
---
Products Seen In This Post: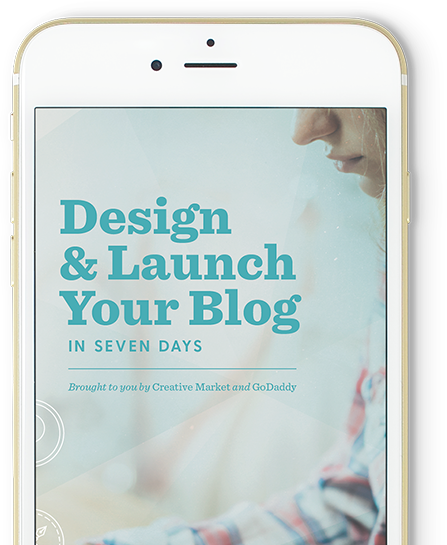 Grab the ultimate toolkit to design your site.
It's time to launch your blog.
Social media templates, a customizable media kit, a comprehensive ebook, and more. Get everything you need to get this project going!
Download your free toolkit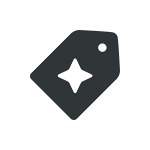 Creative Market