Meet the Shops Behind the Drop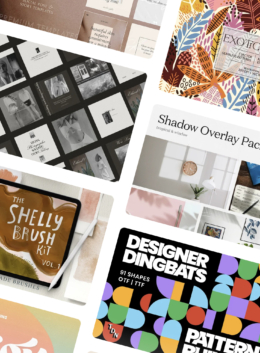 Our inaugural Drop, The Content Artist, is a collection of design assets to get your social media posts looking fresh. Behind each of these time-saving tools is a creator with a unique set of talents. Throughout this article, we'll look at their stories and get closer to the creative perspectives that fuel their shops here.

The Creative Kiosk
Creating beautiful, considered premium social media templates that elevate your brand to connect with and attract your dream customers.
Alana Designed
Alana Designed is a digital shop and brand and web design studio for modern creatives.
PhotoSpirit
PhotoSpirit creates add-ons and effects that bring an ethereal, dreamy vibe to your scenes.
JP Designs
JP Designs is all about brands and websites for the purpose-driven creative entrepreneur. "I am a strong believer of the 3am brainstorm. I enjoy doodling foliage, iced vanilla lattes, and buying scented candles."
Rakata Studio
Illustration and motion design for those unafraid of color.
Elina Madelane
Graphic designer from Latvia with a special talent for hand-drawn illustration sets.
Peaches Design
Peaches Design thoughtfully crafts brand identities built on emotional design & innovative thinking. We help tastemakers and innovators evolve from business to brand.
creativemedialab
Kadek from Bali, Indonesia, uses Creative Media Lab as a place to share unique, versatile handcrafted fonts for creative people worldwide.
GoldenPixelStudio
Salma Khatun has been designing since 2016, pursuing freelance work that allows her to display her talent.
The Design Archive
Best Lightroom Presets
Easy-to-use professional filters for social media, bloggers, and pro photographers.
Anna Sokol
Anna is a Ukraine-based graphic designer who loves to create unusual botanical and floral designs.
Ramona Vladut
Ramona believes "elegance lays in the power of details and simplicity". She adheres to a minimalist direction in her work.
Becky Simpson
Becky is a Nashville-based art director crafting quirky, fun illustrations.
Temptackle
This team creates bold, snappy social media templates you can edit directly in Canva.
SilverStag
SilverStag creates original social media templates and unique fonts. "I love to get lost: lost in unknown places, lost in innovative design, and lost on Pinterest."
Presetrain Co.
Portrait photographer & colorist with more than 15 years of experience in image processing. Your source of hand-forged Photoshop Actions & Lightroom Presets.
That That Creative
Independent font designer based out of New York. That That Creative has a knack for unique display typefaces and vibrant gradients.
Viaction Type.Co
Creative director focused on expressive fonts with unique contrast.
muhisya
Muhisya's specialty is social media template design for a wide range of industries, including beauty, travel, and fashion.
Marketing Templates Co.
This shop is full of editable social media templates for small business owners.
Nonceni
Nasiyat, the shop owner behind Nonceni, focuses on hand-drawn graphics with a touch of naiveté.
elvinova
Elvina creates graphics, templates, and fonts for modern brands that aim to look sophisticated, light, and earthy.
Madebysté
Madebysté is an independent art director & type designer from Switzerland.
Invasi Studio
Template and font design studio based in Jakarta, Indonesia
Teresa Art Store
Teresa is a Ukraine-based illustrator with a special talent for patterns and monoline illustrations.
Neutral Mockups
Julia Smorochynska creates airy, detailed mockups to present your pattern designs.
niskala house.
A shop dedicated to sleek, urban templates for streetwear and entertainment brands.
Parker Creative
Incorporated in 2017 to explore typography and design ideas, Parker Creative is a small foundry that is dedicated to building inspired typefaces for crafters, designers, and marketers.
Saguaro Digital
Premium mockups and graphic assets with a warm, earthy feel.
Pulpixel Design
Passionate graphic, visual, and web designer from Italy focused on a colorful, cyberpunk style.
Megi Satyo Widodo
Megi creates fonts in a minimal, free-flowing signature style.
Type Du Nord
A San Francisco-based type foundry with a funky, energetic style.
Tatyana Zenartist
Tatyana features zen and spiritual motifs in her unique line illustrations.
Mockup Store
Premium mockups and design resources in a geometric, airy style.
StylishDesignStudio
Sylwia is a graphic designer based in Poland that supports women's businesses by creating beautiful, consistent branding for their social media.
Evgeniya Tsareva
Moscow and Istanbul-based graphic designer specializing in branding, packaging & web design.
Wilde River Studio
Wilde River is a design studio crafting soulful designs for purpose-led dreamers. Save time and elevate your business with these beautifully crafted easy-to-use templates.
CCPreset
Photographer and videomaker based in Sutri, Italy.
Feel This
Find social media templates, mockups, scene creators, logos, and backgrounds with a minimal, understated style.
Letter Elfa Studio
Lettering artist creating unique Procreate brushes, grids, and creator kits.
Lifestyle Project
Lifestyle Project is focused on crafting simple & minimalist mockups for creators.
Name Story
Olga creates social media templates and photo presets ideally suited for lifestyle and beauty brands.
Shelly Laslo Illustration
Shelly is an Israel-based illustrator creating thoughtful digital design goods to help your work shine brighter.
Boydsta
Professional graphic design and Illustration since 1995 from sunny Australia.
SHOOM HOUSE
Shoom House creates wanderlusty presets that add a touch of film.
MakingArt
MA-KING_ART is a small studio dedicated to making appealing designs accessible to all.
dimasnirwan
Dimas is a brand designer based in Bandung, Indonesia.
Filterlate
Photoshop actions and Lightroom presets for photographers, bloggers, and designers.
Maria Galybina
Maria designs bright patterns inspired by nature.
MinnaPicture
Motion graphics designer creating time-saving templates for After Effects and Premiere.
Typehaus
TyeHaus® is a collective type foundry based in Medan and Jakarta, Indonesia.
beto
High-end Photoshop actions, Lightroom presets, and graphics for discerning designers.
Getting started with hand lettering?
Free lettering worksheets
Download these worksheets and start practicing with simple instructions and tracing exercises.
Download now!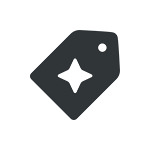 Creative Market