A Curated Collection of Minimal Branding Mockups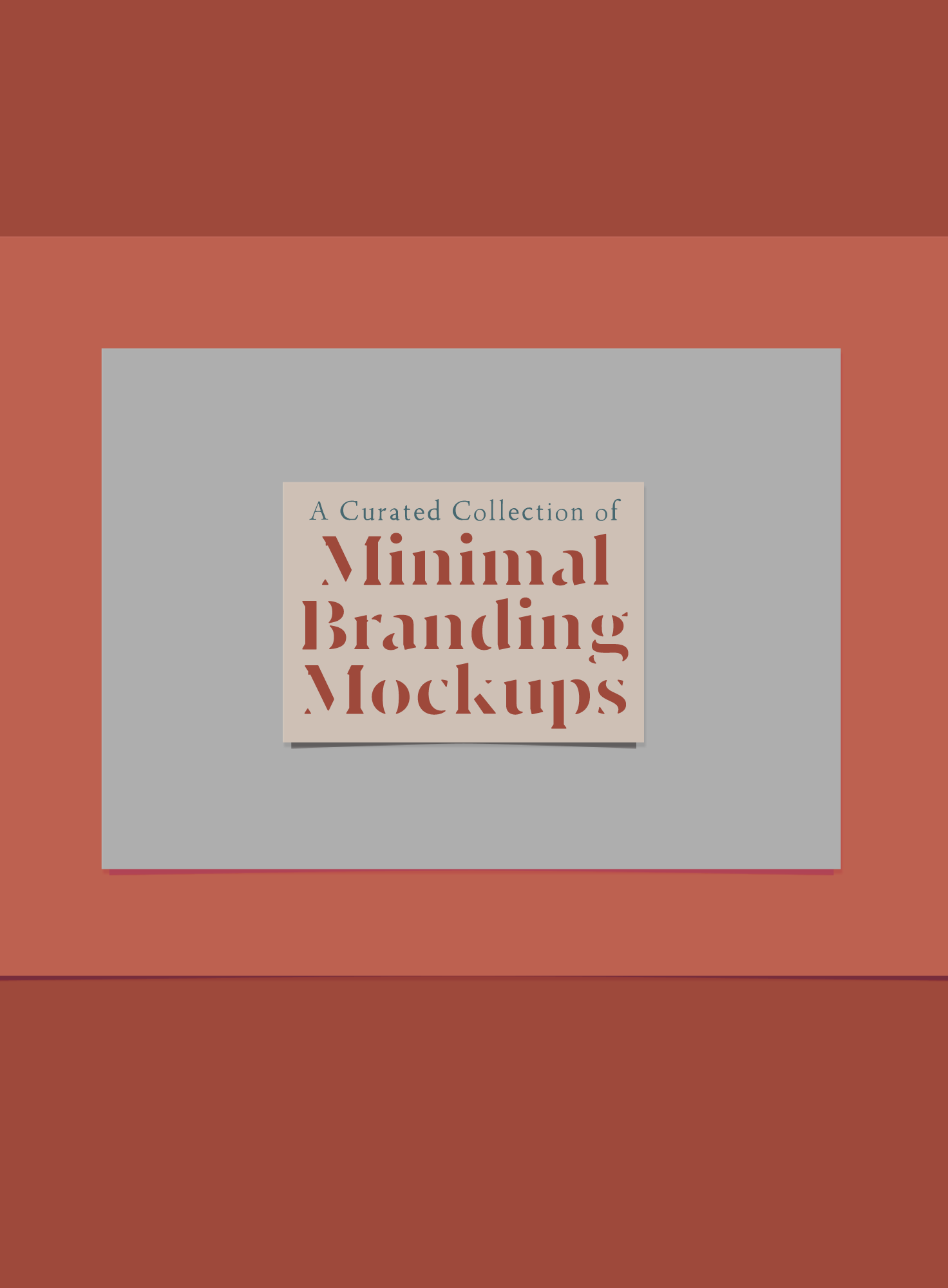 Designers and marketing specialists can make products and brands look even more professional with the help of minimal branding mockups. Branding mockups use realistic backgrounds, objects, text, and graphic effects to put together a scene that looks like it was shot by a professional photographer in real life.
What is a Branding Mockup?
A branding mockup is a template crafted to showcase a set of brand design deliverables including, but not limited to, various logo versions, letterhead, stickers, packaging, business cards, and other assets. Most branding mockups come in Photoshop files with Smart Objects that allow you to swap certain graphics for the ones you've designed for a brand. Designers simply open their version of Photoshop, load the branding mockup, and from there, they can easily edit and modify a series of layers. Swap the default designs with your own, change around the colors, and you have yourself a fascinating graphic that will do nothing but impress your audience, whether you are selling products or yourself as a talent for hire. In most cases, you can rotate the files to the angles you want, and you can even include PNG files of your own objects to the scene. The branding templates in this collection use a minimalist theme, where simplicity is key and elements come together to make designs look sophisticated, classy, and pristine. Take a look at some of these branding mockups that you can rely on for the visuals you're looking to achieve.
Signature Branding Mockup Vol. 1
Brought to you by Mockup Cloud, this mockup package provides designers with 10 different layouts and 10 professional images of stationery, classy marble slabs, and other items. Images in this mockup provide a nice mix of shade for strong contrast. The marble vein design can give collateral such as resumés and business cards a touch of class. Best of all, each item can be adjusted to any angle you see fit. If you are fascinated by detail, this mockup is one to strongly consider.
Pure Branding Mockup Vol. 1
The second package from Mockup Cloud offer slightly less from its Signature Branding Mockup, but is more styled towards nature. Instead of marble, you get a refreshing plant stem and stone slabs to tie layouts of stationery, business cards, and envelopes together. There are a total of eight layouts to choose from, all with the same customization options as Mockup Cloud's Signature theme. This mockup package is brilliant for eco-friendly businesses and individuals with bubbly personalities.
Deia Stationery Mockup Scene Creator
This mockup from Moyo Studio offers a wide array of images and customization options for you to create classical and Art Deco inspired graphics. Included are 10 different paper sizes, six envelope styles, a Polaroid picture, color swatch, and various textures for both images and background. For a very dramatic effect, you can also choose from one of 12 different shadow overlays. This is a wonderful mockup for things like collages, resumés, and event collateral.
60psd Branding Mockup Bundle
Seawasp is the creator of this simple yet thought-provoking mockup, offering 60 different versions which feature different perspectives and layout types. You have access to files from stationery and envelopes to business cards and pencils for a clean appearance from background to foreground. Play it safe and choose tame, neutral colors, or go with the color scheme that people remember you by. We have been impressed by the versatility of Seawasp's branding mockup.
Stationery Branding
From AzadCSSTune comes a branding mockup that is simple, appealing, affordable for anyone. Included here are files for an A4 letterhead, envelopes, business cards, folders, and pencils. This mockup is compatible with Illustrator and HTML. This package doesn't come with any default designs, however, so you will need to experiment with how you can add your own. If you already have your own plans or resources for a brand mockup and have plenty of experience with Adobe products and/or web design, then this stationery branding is certainly a bang for your buck.
Brand Stationery Pack • Avarä
This fashion-oriented mockup is from Nonola Boutique, which comes with source files for both Photoshop and Illustrator. Included are images for stationery, postcards, envelopes, business cards, and gift certificates. For extra detail, you can also use blur and shadow filters for a lifelike aesthetic. The default font used for this package is also free for download. While ideal for people and companies associated with lifestyle and fashion, it can be customized to suit other themes, too. Simply change the colors and font you're using.
Mockup Bundle – Minimalist No.1
Another classy, yet stylish mockup bundle comes from Harmonais Visual. With this mockup, you have seven different layouts to start with as well as various stationery sizes available to you. This mockup bundle stands out for giving a casual twist to what is still a professional look and feel. This bundle includes logo and packaging kits, also sold separately. The packaging kit gives you files for packaging materials like boxes and pouches, whereas the logo kit gives you various logo presets to design your company's logo. This is an amazing all-in-one package for entrepreneurs with a vision.
Restaurant / Food – Branding Mock-Up
This mockup from Forgraphic has everything you need to create an appealing presentation for businesses and individuals in the food industry. Over 80 different items from veggies to wine bottle openers are available in either a slanted or top-down view. It also allows you to change the color of the background as well, so you're not limited to a basic white background. This mockup pack is great for both demonstrating your professional prowess as a chef or to highlight many of your best dishes.
Coffee Stationery / Branding Mock-Up
Forgraphic second mockup pack in this collection is for everything coffee. It features 50 different items relating to coffee shops, like coffee cups, notepads, beans, and more. Much like the restaurant-themed mockup, you can add in your own elements along with the pre-existing ones to make your brand stand out. Also included are different textured backgrounds for that wholesome, natural look. This is a great branding mockup for those who want to be known as a productive individual or company (as well as coffee shops and brands, of course).
What Else Is There?
There are over 1,750 other branding mockups for sale that are also worth looking at. A good minimalist mockup can really grab the average person, but whichever mockup(s) you pick, don't feel guilty that you're using a template instead of taking your own pics. You're supporting the creator as well as promoting your own brand, so it's a win-win situation.
---
Products Seen In This Post: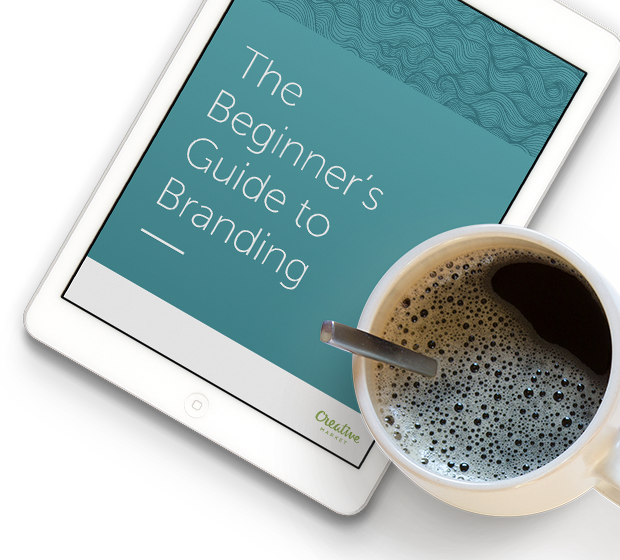 Free Beginner's Guide to Branding
Designing your own brand?
A fun, friendly, FREE guide to build a stellar brand identity.
Download now!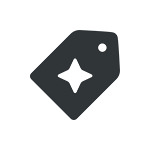 Creative Market