Moodboard Series: Pacifist Art
Does art have the power to change the world? One of the challenges we face today is seeing war and violence and not knowing how to take action against it. Pacifist Art has allowed creatives to not only provoke thought but motivate action against the hardship and injustice that our world faces. 
The word pacifism means opposition to war, militarism, or violence. Although it may seem like a more modern concept, it stems from ancient philosophies that remerged in the 19th century. Pacifist Art not only makes a statement, but has the power to provoke us all to take inspired action against the wars we see in front of us or from afar.
This Pacifist Art moodboard series is separated into 3 sub-themes which are Protest for Peace, Love Revolution, and Save our Planet. Follow along to discover new products from our Creative Market designers so you can recreate these in your own design projects.
Protest for Peace
One of the main concepts of Pacifism is non-violent resistance. Protest for Peace portrays this concept with images of equality, peaceful protesting, and using our voices to change the world. A visual can be worth a thousand words so why not create something that inspires your audience to fight for the things that matter. There are many ways to promote peace and these graphics, patterns, and art can be used to inspire action throughout your designs.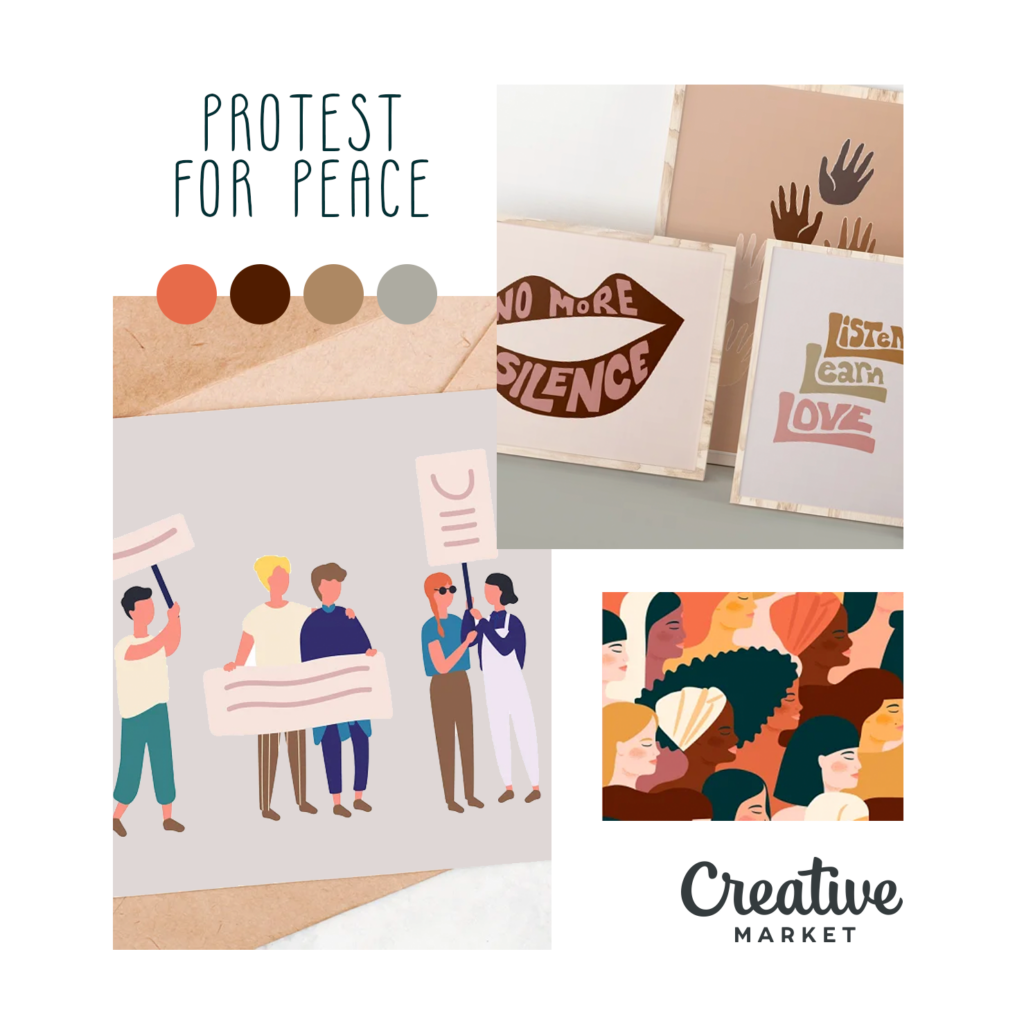 Products:
HEX Color Palette: #cc6b4d, #472208, #a28765, #aba9a0
Love Revolution
We're taking it back to a groovier time with this 60's inspired sub-theme. Looking back, there were many progressive steps forward with equality and the opposition to war during this time. Although there was still a long way to go, we can reflect back on this important decade in history. With hippie references, vibrant color palettes, and retro patterns this Love Revolution board can inspire big change.
Products:
HEX Color Palette: #eee5d4, #ba6620, #ebab29, #a1b9bc
Save our Planet
Although Pacifist art is all about opposition to war, another concept that is important to this philosophy is taking care of our planet. This sub-theme is all about imagery and graphics to promote saving our planet. This board is all about earthy color palettes, natural textures, and impactful graphics that encourage us all to do our part to do good for our earth.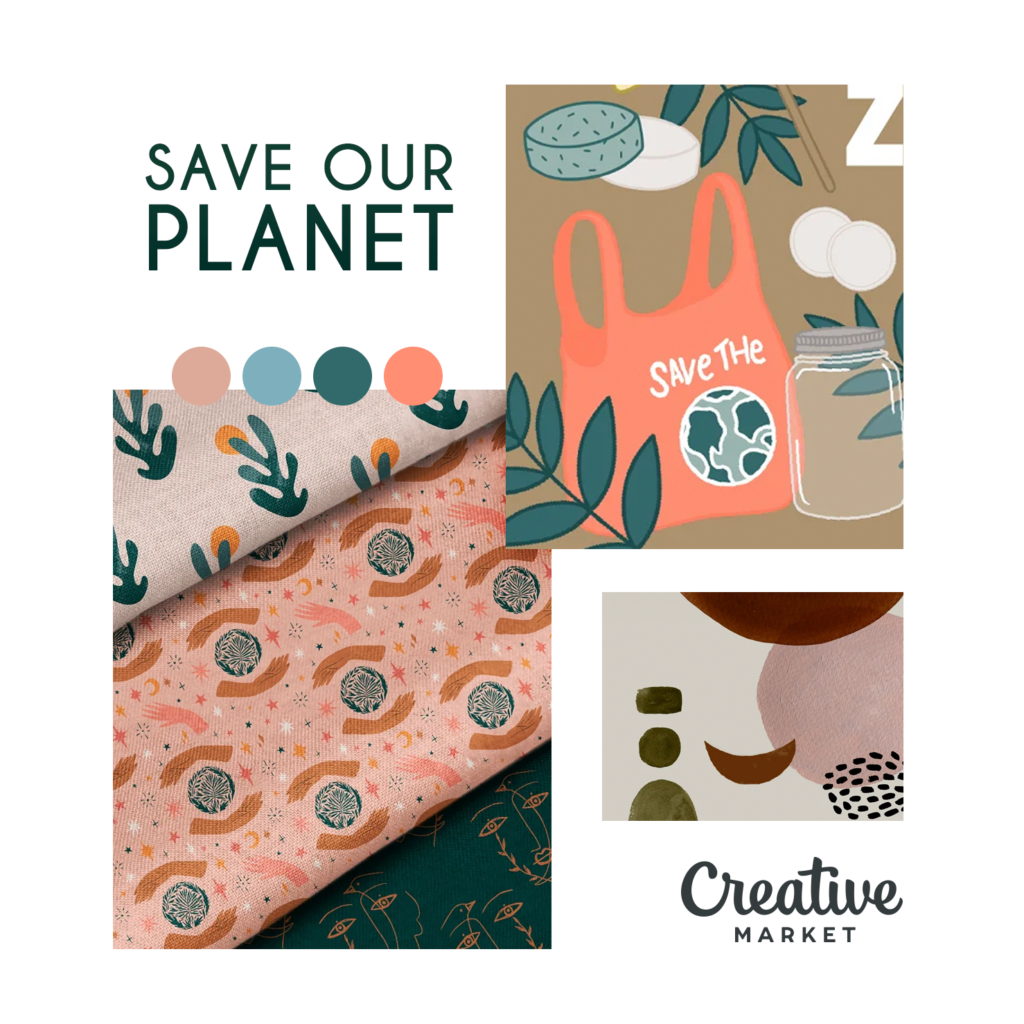 Products:
HEX Color Palette: #cfa898, #8cadba, #496a6b, #e58d73
Which board inspires you?
It's no secret that you make a difference and share your voice with these different graphics, textures, and imagery. Which one inspires you to create an impact in your next design project? Let us know in the comments below!
Getting started with hand lettering?
Free lettering worksheets
Download these worksheets and start practicing with simple instructions and tracing exercises.
Download now!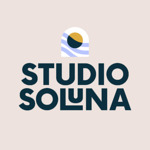 Jessica Safko
We design templates to empower entrepreneurs to create something beautiful. Reach out if you have any questions - We're happy to hear from you! Get a FREE Canva template at yoursundaystudio.com
View More Posts