25 Nautical Fonts Inspired by Sailors, Sea, and the Navy
Themes surrounding the sand, sea, and sailors have inspired every culture for centuries. Check out this curated list of the best nautical fonts to add adventure to any project you're working on.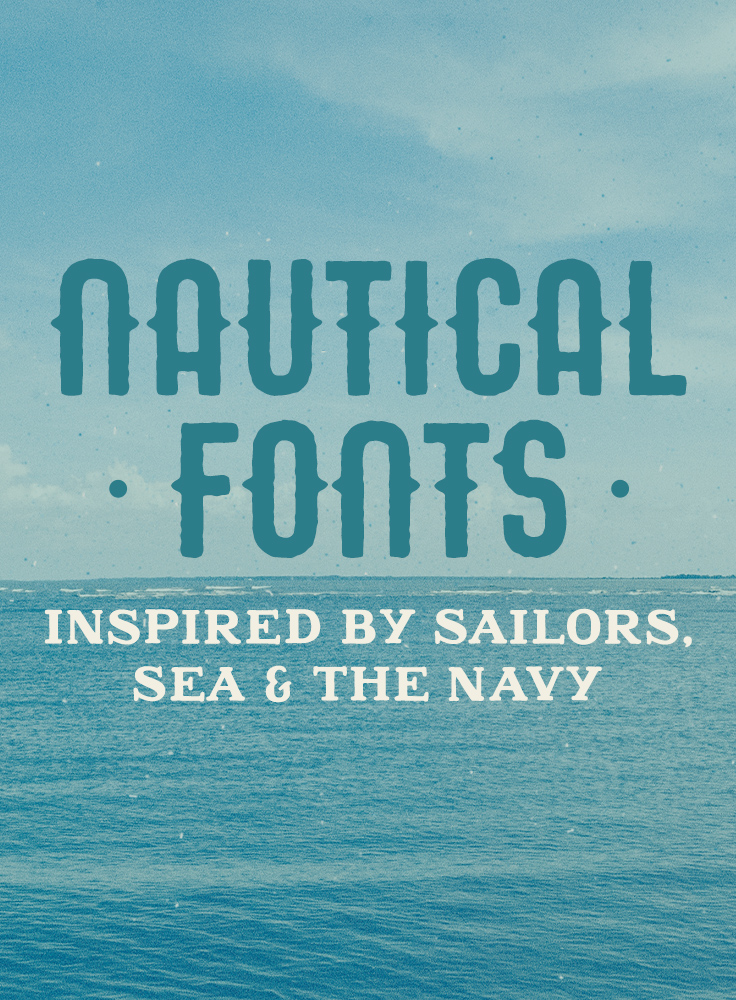 What is it about the sea that has always inspired people from all walks of life? From humble fishermen to the grandest of royals – countless souls have dreamed of exploring the vast horizon beyond. History books are filled with the names of those brave enough to conquer its unknown dangers. And each culture has a tale or two of their own relationship with the sea. Until today, themes surrounding the sand, sea, and sailors continue to inspire us. Check out this curated list of the best nautical fonts to add adventure to any project you're working on. You can find even more ocean-inspired fonts here. Designed by Jordan Wilson, this round and well-balanced font features a unique 'textured' look that's sure to lend a slight, yet realistic worn look to your projects. It's suitable for logos, headlines, flyers, branding materials, and more.
Inspired by brush pen strokes, this script typeface by Rsz Type Foundry invokes the feel of the sea with its fluid loops and rolling curves. Use it to effortlessly achieve elegance for any project.
Landing on uncharted territory is always exciting. Stir up the same feelings with your works using this font family from Arkitype. The informal, rounded sans serif is available in a total of eight different styles that you can use for vintage or modern designs.
Can you just imagine what early explorers must have felt when they discovered the exotic east? Now you can re-create a similar vibe in this sans serif family by me55enjah. With three rustic styles to choose from, all you need is to add the bonus Eastern ornaments and you're done!
It's me simon presents this sailor-pirate inspired handmade serif display typeface featuring wobbly lines from pen and ink. Rebellious yet still manages to remain legible; it's one of those fonts you pick when you want to combine the old with the new.
Who says nautical fonts can't look fun? Presenting this modern handwritten script by CallMeStasya, it's the perfect mix of vintage and cool that's ideal for social media posts, business cards, and more. It also comes with extras to help make your works truly shine.
Make your sailor dreams come true with a hand-drawn old-school tattoo font like this one. Let your text do the talking with more than 220 alternate letters, plus delightful bonus vector graphics.
Be ready to sail the seven seas in this hand-drawn serif typeface created by Think Make Design. Inspired by the dark waves of a seemingly endless ocean, this bundle includes bonus victor illustrations and badges to help you re-create the thrill of exploring the high seas.
NEWFLIX.Bro introduces this premium vintage slab serif for those willing to break through their design comfort zones. The font bundle comes with 12 styles you can mix and match for 24 unique looks that offer multiple possibilities for logo makers.
If you love working on navy-inspired themes, it's best to have a go-to font you can trust. Pan Cabaj has the answer in this handmade typeface with rope and sea motifs.
Instantly make a statement using this seaworthy stencil font from Very Cool Studio. With four weights to choose from, this all-caps font family is strong enough to weather anything the seas will bring!
Nautical fonts aren't just for the pirate at heart. Feel free to use them in any project that needs a rustic, vintage feel. This clean and clear sans serif by AMTYPES for example, would make a wonderful addition to any designer's toolkit.
Don't let your guard down in an ocean of artworks! In times like these, stay anchored with a strong, solid font like this one from Navi Singh. It remains readable whether in small or large sizes.
This distressed font designed by Jon Swinn and presented by Alphabet Agency was influenced by many things, such as beer labels, biker gang jackets, as well as pirate, and outlaw concepts. This perfect blend resulted in a traditional but bold, rugged look that would work well on logos, signage, labels, emblems, and similar final products.
Vintage Voyage Design Co. is proud to introduce this American Navy and WWII-inspired hand script that's sure to evoke some nostalgic sentiments in you. This pack comes with plenty of freebies such as ribbons, sunbursts, badges, etc. to help you craft the ideal design.
This elegant, rounded serif by Navi Singh is a flexible typeface that can go from sea to land thanks to its simple structure and always legible style.
Instantly add elegance to any work using this versatile brush font with a loose flow. Created by SouthBlue, it also features extra handmade lines to truly give your designs an authentic feel. Use it for retro or modern projects.
Make it simple using this modern typeface from Heroglyphs. Use its lovely thin, condensed form in book covers, posters, flyers, album art, and more.
This hi-res watercolor-inspired display font by Alexandra Snowdon features individually hand-painted characters with authentic, soft, brush stroke textures to add depth to any work. It's print-ready so it's all set to grace labels, book covers, invitations, branding materials, and more.
Evoke the feel of simpler times in this sans serif display font by Vintage Type Co.. It boasts of two distinct distressed styles to give a true vintage vibe to logos, posters, crests, packaging designs, etc.
Working on something nautical? Then check out this cute and stripy offering from onthemarkdesigns. Create fun, sea-inspired projects such as apparel using this bundle that includes free, hand-illustrated icons reminiscent of the deep blue sea!
Save time and energy by getting this weathered typeface that offers plenty of possibilities. Made by Kimmy Design, it's a layer-based font family that also comes with plenty of rustic ornaments such as banners, borders, corners, arrows, and line breaks to truly capture the essence of the great outdoors.
Anastasia Dimitriadi proudly presents this collection of hand-drawn fonts inspired by vintage hand-lettered signage, old bottle labels, and old-school tattoos. Each font has a unique character on its own, so feel free to mix and match them with provided dingbats for a real ocean getaway.
Every designer should have a classic font in his or her arsenal. Just like this bold display typeface by everdrifter. Featuring subtle acrylic brush strokes, it's an instant hit with any project you're working on.
It's now easy to catch the essence of the sea thanks to Callie Hegstrom and this special bundle that includes unique extras like ornaments and catchwords, plus more than 80 hand-drawn nautical vectors. What are you waiting for – start making maritime-inspired designs such as invitations, logos, flyers, packaging, and more!
Browse Creative Market for more nautical fonts and exclusive design elements handcrafted by the most passionate creatives from all over the world. Find everything from fonts, templates, stock images, illustrations, and more to help make your work easier.
---
Products Seen In This Post:
Getting started with hand lettering?
Free lettering worksheets
Download these worksheets and start practicing with simple instructions and tracing exercises.
Download now!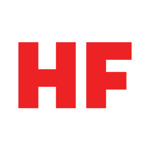 Igor Ovsyannykov
We create fonts, graphics, and produce aesthetically pleasing photos.
View More Posts