Netflix Design Shows: What to Binge-Watch Now?
Since you're spending more time at home now due to COVID-19, you may as well improve your design chops. We asked our Shop Owners what they like to binge-watch on Netflix, and here's what they said!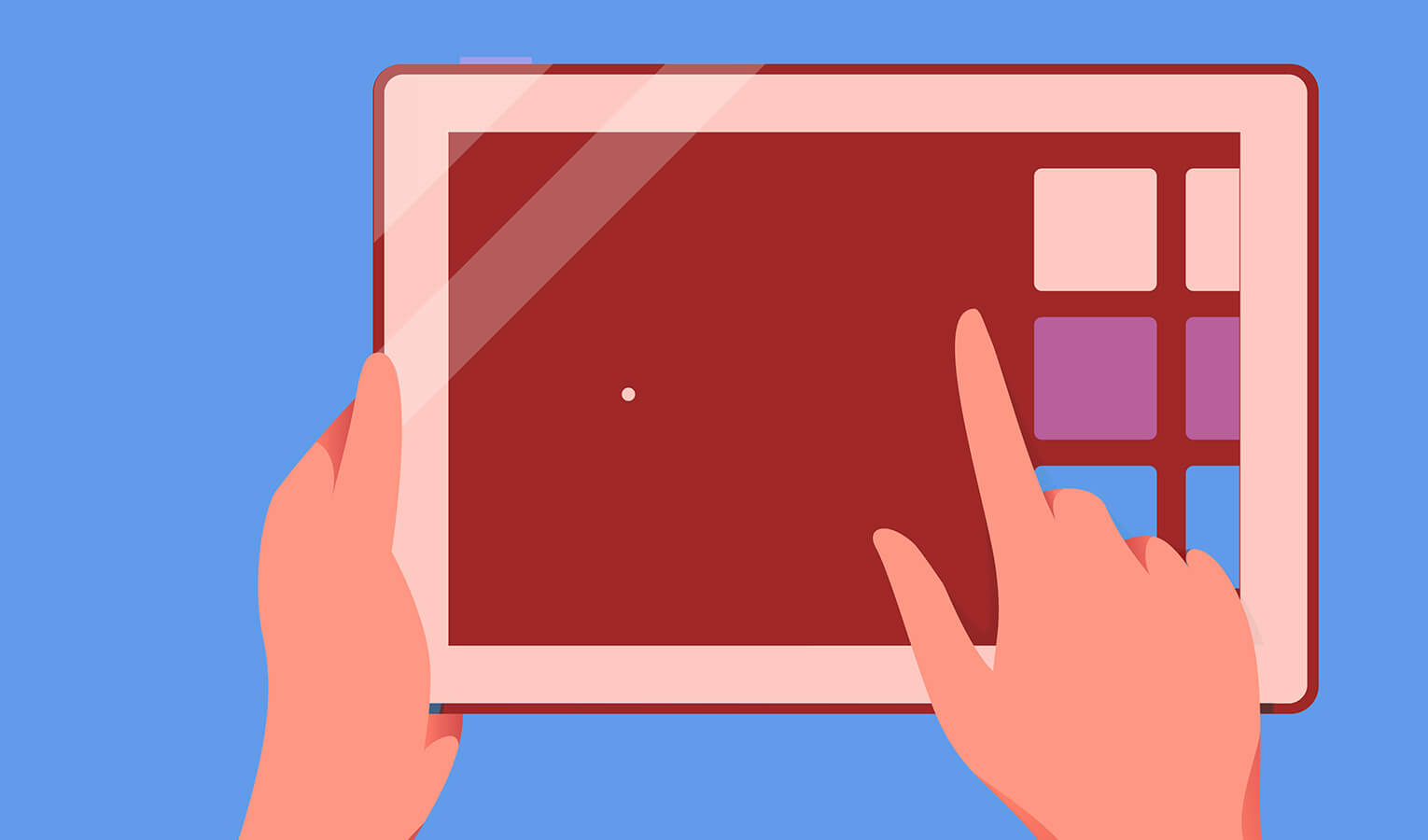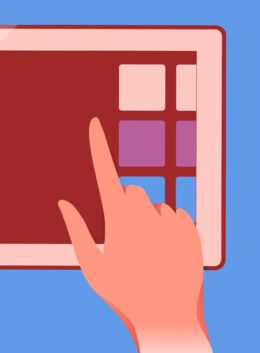 We couldn't help but be curious about what designers are binge-watching these days, as they try to make the most of their time indoors and escape (at least temporarily) the reality of our pandemic lockdown. While we naturally recommend that designers still get up, stretch their legs, and don't neglect mobility—even when stuck at home—these strange times are an excuse to binge-watch.
With that in mind, we sampled opinions from our creative community of Shop Owners to find out what design-related Netflix shows are keeping them entertained. The results are interesting and surprising. Here's what they recommended.
Abstract: The Art of Design
Far and away the winner in terms of popularity, Netflix's Abstract: The Art of Design was the number one choice for several Shop Owners. Maybe because the title alone emphasizes an aspect of great design or because it's been nominated for an Emmy, Abstract delivers where it counts the most.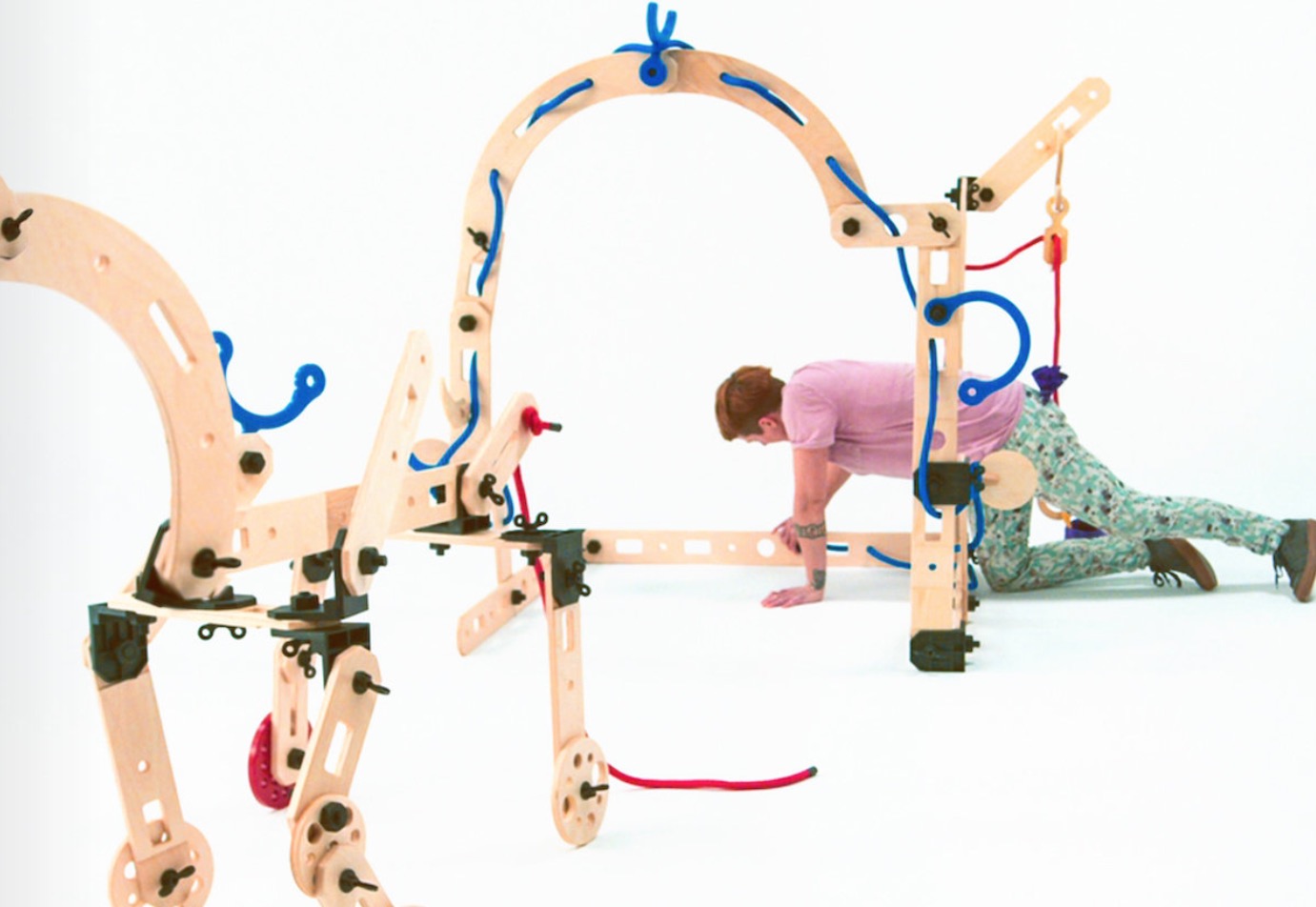 Image Credit: Netflix
It gives you a front-row seat to modern, contemporary design, as well as digital design, while spotlighting some of the globe's best-known creatives. The end result is an immersive experience that's a show by designers for designers, which makes it easy to binge-watch.
Some noteworthy designers featured in this series' episodes include:
Jonathan Hoefler (typeface design)
Paula Scher (graphic design)
Ian Spalter (digital product design)
Here's what our creatives have to say about it. Some designers were inspired by this series, due to its relevance to their craft:
"As far as I know, there are not many design-related shows or movies on Netflix, except for the Abstract series. About a month ago, the quarantine had just begun, and I had already binge-watched all the episodes of the Abstract series. In fact, I have a bad habit of not stopping when I start a series that appeals to me. I really enjoyed the series because it was inspiring, and there was so much to learn. The highlight episodes for me were, of course, 'Digital Product Design' and 'Typeface Design.' If you haven't decided to watch your next series on Netflix yet, I recommend you try this out."
A common theme seemed to be how wonderfully this series gives designers from one discipline an in-depth glimpse into other design fields they may not know much about:
"As a font maker, it's quite fascinating for me to observe how other creative people solve their own creative problems."
Still, other designers decided to binge-watch specific episodes because of the sheer level of design insight they received from it. Feeling inspired afterward, they also took their interest in a specific featured designer into the real world:
"Well, of course, there's Abstract, a show centered around the art of design with many amazing designers showcasing their work and their process. We can especially recommend S01 E01 titled, Christoph Nieman: Illustration. After binge-watching the episode last year, we visited an exhibition of his in Munich. It was exciting to see his work in real life after seeing it on screen.
There is also S02 E06 titled, Jonathan Hoefler: Typeface Design. This was a great episode showcasing Hoefler's amazing typefaces. There was a memorable quote I still remember to this day. In the episode, he said: 'Everything you ever read has been shaped by hand.' What a profound thought! Every single letter you ever consume has been designed by someone."
Abstract is like getting access straight into the minds of the premier designers of our time. That, along with the series' unique way of storytelling, is another feature popular with our Shop Owners who like to binge-watch:
"My all-time favorite Netflix series is Abstract: The Art of Design. Each episode feels like stepping inside the minds of the great creatives of our time. Not only have I binged on every episode when the series was first released, I rewatch my favorites when I need a spark of inspiration.
My favorite go-to episodes of the series are Jonathan Hoefler, a brilliant typeface designer, who created typefaces for Rolling Stone, Apple Computers, and the Guggenheim Museum. Another must-see episode to binge-watch is Platon, who is one of the greatest portrait and documentary photographers ever. You get the opportunity to go behind the scenes of him photographing his subjects, who range from refugees to some of our world leaders.
What I really enjoy about this docu-series, too, is the way the stories are captured. The scenes are thoughtfully filmed, which draws you in both visually and through each powerful narrative. You get to soak up the genius behind the process of these creative masters. They tell their stories in a way that makes you feel like you're sitting down with each of them over a cup of coffee. If you're in need of some inspiration, this show will take you on a colorful and creatively diverse journey."
On the other hand, if you're like certain Shop Owners, you'll enjoy the way Abstract shines a spotlight on designers and their diverse industries:
"When it comes to design-related shows, movies, or documentaries, I think that Abstract is one of the best, must-see shows on Netflix. The way it focuses on innovative designers from various industries makes it really worth seeing. Some of my favorite episodes to binge-watch are Platon: Photography and Bjarke Ingels: Architecture. I still have a few episodes left to view!"
Sometimes, it just comes down to having a favorite designer who's spotlighted:
"I've been watching Abstract, and I particularly liked the episode on Paula Scher. She is such an inspiration. It's great to have a glimpse into her process."
Finally, other designers are excitedly making plans to binge-watch this series due to the variety of design disciplines covered in its episodes:
"Another show that we are excited to watch soon is Abstract. In particular, we're looking forward to the graphic design and illustrator episodes, as these relate to our field. However, it is always possible to draw inspiration from other design fields such as fashion design! It looks to be an addicting watch, and, with two full seasons, we will catch you later and head off to watch them now!"
The Creative Brain
The Creative Brain is another Netflix offering that various Shop owners liked to binge-watch or are making plans to view. A documentary clocking in at just under an hour, it explores the creative processes of different luminaries while simultaneously looking at unorthodox ways to boost creativity. Neuroscientist David Eagleman hosts and narrates this mind-bending journey.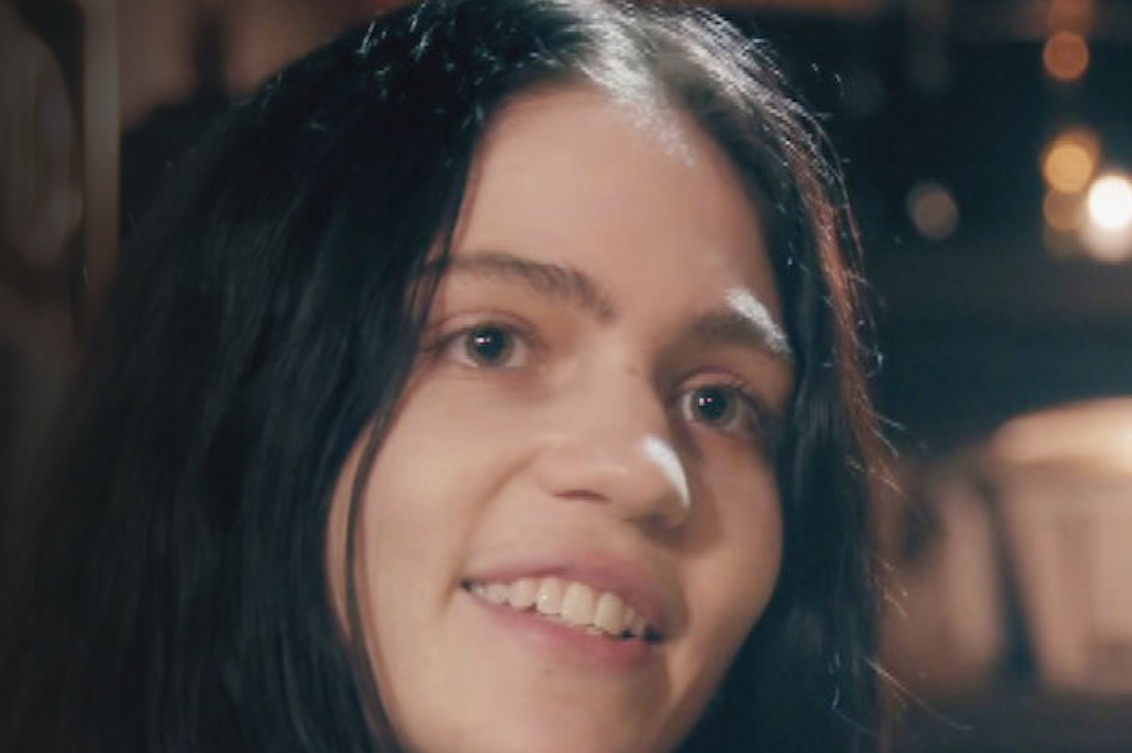 Image Credit: Netflix
For some, it's the focus on looking at design from a very scientific angle that's hooking them into tuning in:
"The Creative Brain is well worth a watch. It's a documentary that explores the human ability to be creative from a neuroscience point of view. The human ability to be creative has always fascinated me, especially how it evolved and why we have developed these skills in the first place."
For others, the reason to binge-watch this documentary is the opportunity to be enlightened about their own cognitive process as a designer:
"The one I really want to see is The Creative Brain. The name says it all: It is a documentary told from a neuroscientist's perspective, who explores and interviews creatives to find out how their creative process works. While I have not had the time to watch this show just yet, it's on my immediate to-do list. I'm sure it will be relatable and eye-opening at the same time."
Tiger King
It seems like more and more people are getting around to binge-watch the mysterious world of big-cat conservation and its colorful players, such as Joe Exotic and Carol Baskin, thanks to Netflix's Tiger King. Filled with salacious conflicts and real-life crime, this may seem like an unlikely place for design inspiration. Not so, according to some Shop Owners.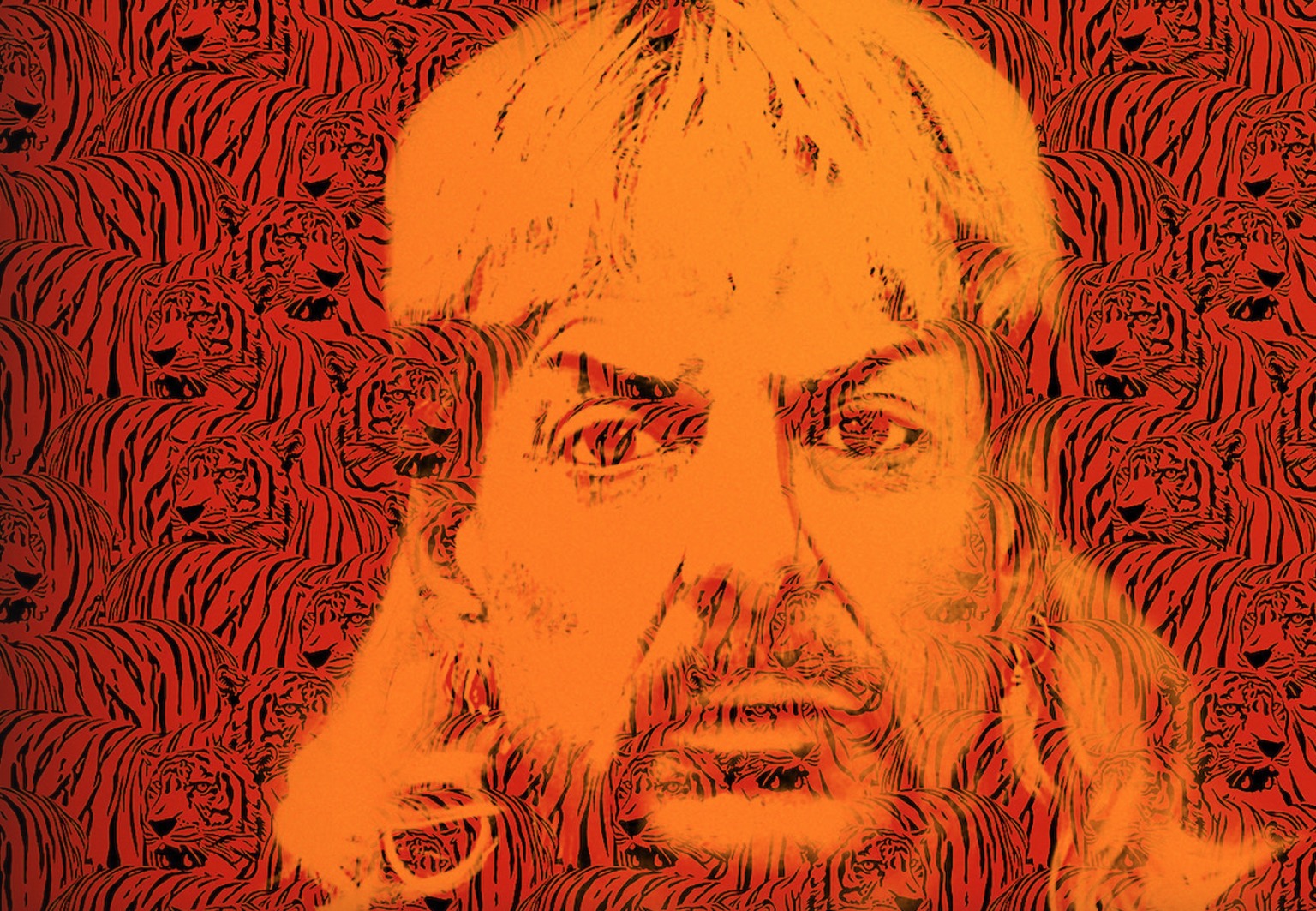 Image Credit: Netflix
Here's their take on it:
"Creative designers are playing around with the aesthetics seen in the documentary. We've seen inspiration from the titles and graphics created by the documentary team and even more from the aesthetic found in Joe Exotic's music videos and web series.
The key design elements we're seeing that you can use to create your own Tiger King inspired graphics are:
The green-screen look from Joe's web series. You can use an actual green screen, or you can simply make a sloppy cutout of any photo or graphic to achieve the same look. It's important that the subject is poorly separated. It needs to be extremely clear that there's a green screen or poorly done cutout for the effect to work.
Tall, bold, and capitalized fonts with a crisp outline. The titles on the series and the Netflix posters all use fonts that are tall, bold, and all capitalized. They also frequently use a solid stroke or crisp drop shadow around the text.
Duotone animal prints. Of course, animal prints show up everywhere in the series, especially with any scene featuring Carol Baskin. If you pay close attention, though, there is a slightly modernized take that Netflix used in the series and in the marketing materials. The graphics and tiger prints appear to be vectorized and then colored with a bold duotone scheme. You can take any animal print, convert it into a simple vector shape, and then play with color to make your own design language from it."
For others set to binge-watch this series, they homed in on Joe Exotic's idiosyncratic sense of style for design inspiration:
"To be honest, nothing can compare to Tiger King right now. If you haven't watched it by now, go do it. There's not a lot of focus specifically on design in it, except for Joe Exotic's personal style, but, sometimes, inspiration comes from the weirdest places—a feeling, a mood, or a strange story."
Tidying Up With Marie Kondo
A few Shop Owners pointed to Tidying Up With Marie Kondo when asked to name their favorite Netflix show to binge-watch. Organization consultant Marie Kondo remakes interiors so inhabitants can flourish in their spaces with less clutter. Now, this is perhaps not a design show in the traditional sense, but, if you really think about it, it's actually more interior design than anything else.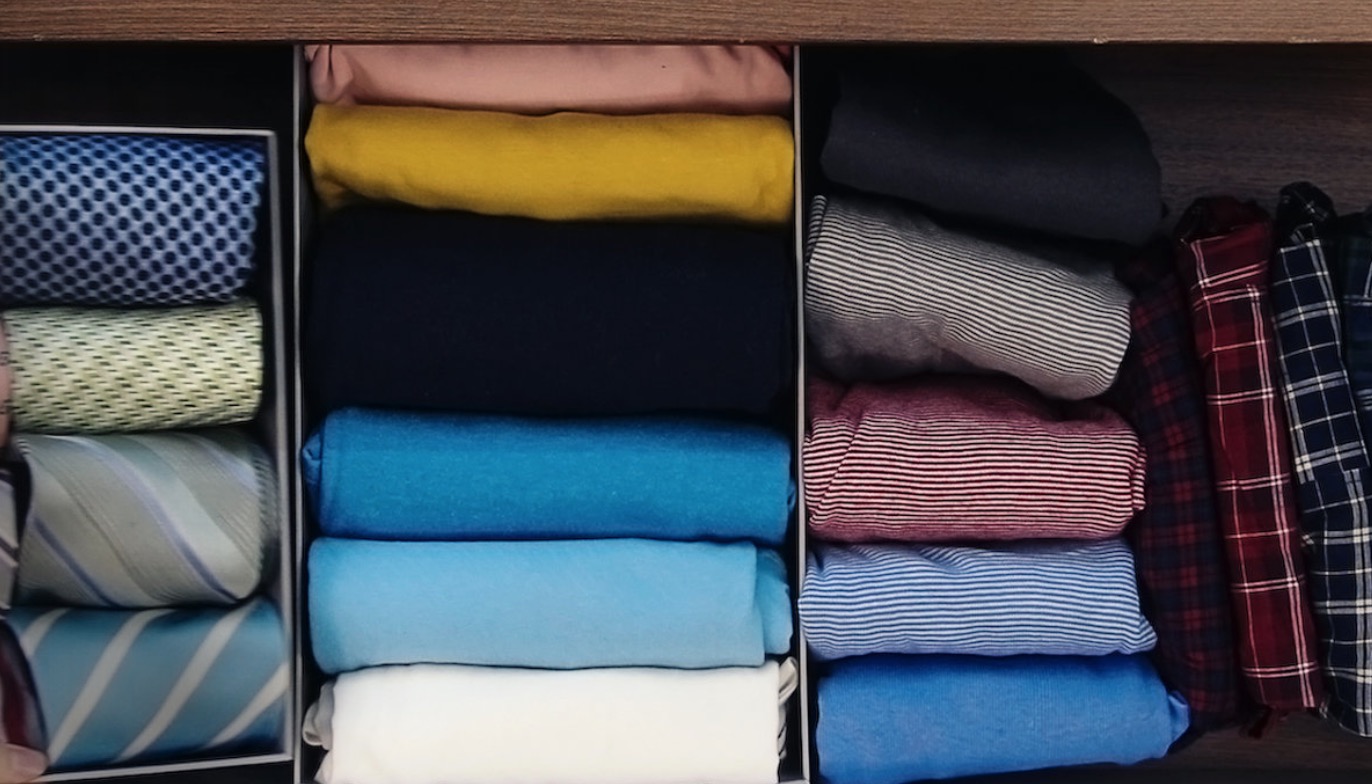 Image Credit: Netflix
If we look at the definition of interior design—the technique of improving a building's interior to produce a healthier and more visually appealing environment for the people who live there—then this show certainly fits the bill, just the same.
Our Shop Owners don't just feel motivated to improve their own spaces after binge-watching episodes from this series; they also feel cleansed:
"There is nothing like a feel-good series to watch now, as we all have to sit at home all day. I'm so lucky that I can work from home, and, in Norway, we can still go for a walk or shop for food. Still, it gets a little monotonous in the long run, and then it's really nice to be able to watch a little Netflix occasionally…or maybe a little more than that.
Right now, I'm binge-watching the series Tidying Up with Marie Kondo, about a Japanese organizing professional and the creator of the KonMari method, which is a framework for organizing and cleaning up. It's amazing how satisfying it is to see a room go from messy to tidy without having to move from the couch. But after a few episodes, I notice that I'm starting to feel an urge to organize. So far, I have cleaned all the kitchen cabinets, cabinets in the bathroom, the entire basement, and I'll start with the attic soon. You can safely say that I have been inspired!"
Seeing the world around us differently is another pleasant side effect of binge-watching this series:
As a photographer and creative professional, I've already been working from home since 2016 when my third daughter was born. Being used to working from home, I am still deeply shaken by the COVID-19 quarantine, as it changed my lifestyle and timetable significantly. Now my whole family stays home, my kids do their school lessons at home, and my husband holds office meetings here, too. My home tasks have multiplied by five. Although time is a scarce resource for me these days, I believe that finding time for watching Netflix as well as reading and listening to creative podcasts is crucial for professional growth and development.
I would highly recommend Tidying Up with Marie Kondo. As I binge-watch its episodes, I feel this show really helps you not only organize your home but to think about your life and work differently, so you can start developing some curiosity and empathy for those you work with. This show is especially inspiring now, when we as creatives have to let go of our old ways of doing things, change our methods and life habits, and get used to this new world with social distancing in place."
Kubo and the Two Strings
In the category of hidden Netflix gems, we find Kubo and the Two Strings. This 2016 animated stop-motion movie has garnered acclaim and should appeal to fans of animation and anime alike. However, it's hard to find! Unavailable on the American Netflix, it's still available on the Canadian version.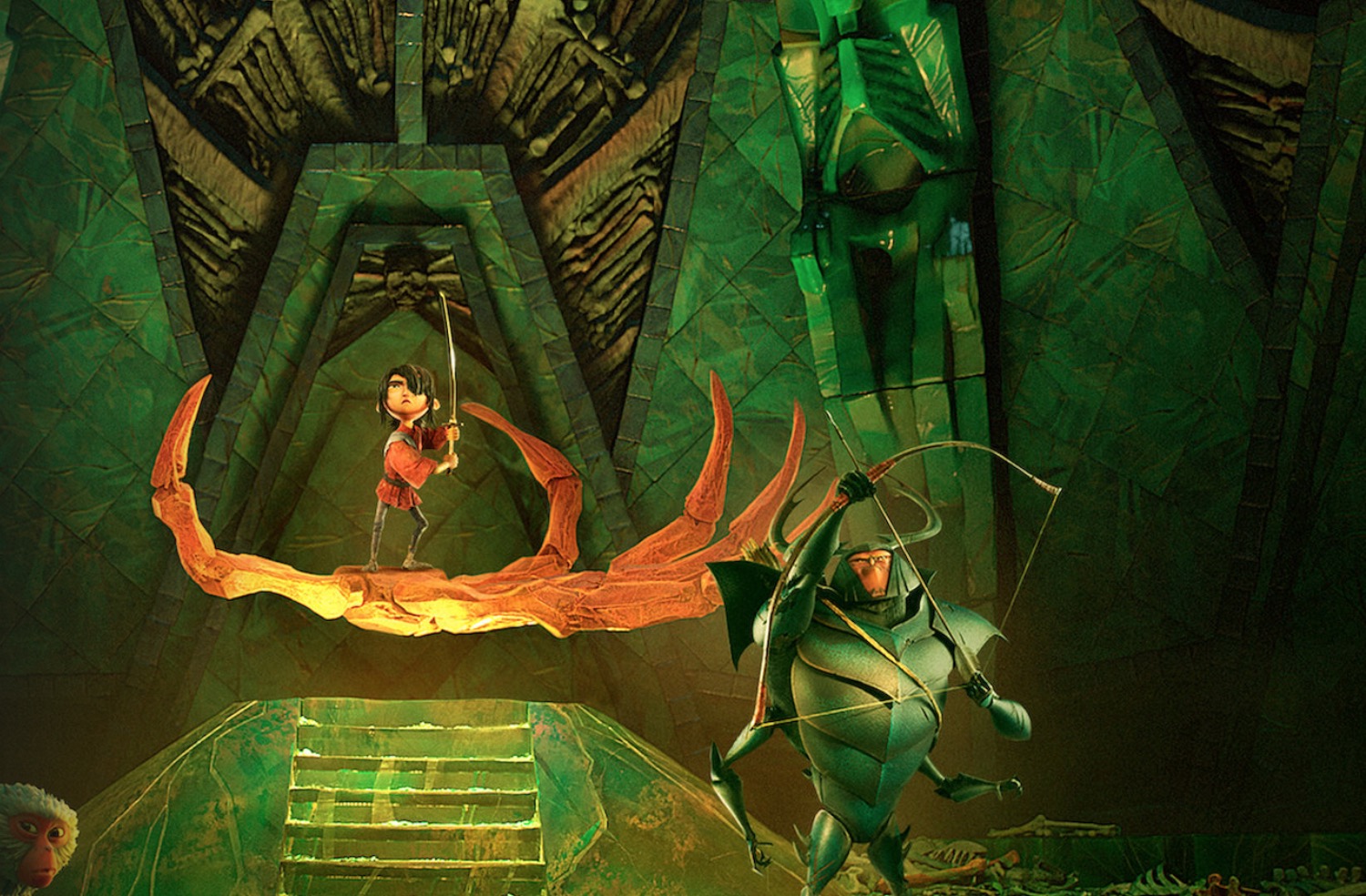 Image Credit: Netflix
This difficulty hasn't stopped at least one Shop Owner from binge-watching this movie about a young lad with no left eye (the titular Kubo), who's joined by his shamisen (a stringed instrument), a beetle, and a snow monkey on a mission to defeat his aunts and grandfather.
Simply put, the Japanese aesthetics in the movie are one-of-a-kind design inspiration:
"This is one of my favorites for graphic design inspiration. It is called Kubo and the Two Strings. I always like it when Japan's most amazing arts—origami and ukiyo-e wood painting—are paired with stop-motion animation.
The film is a riveting, artistic interpretation of Japanese mythology, whose storytelling and tradition are very deep. Bonus points go to the film's creators for using striking, vibrant colors to concoct vivid landscapes and scenes throughout the entire movie. There's so much granular detail for the eye to appreciate and binge-watch that it's simply marvelous."
Brené Brown: The Call to Courage
Stepping out of your proverbial comfort zone is something that's difficult for many, whether you're a designer or not. It's also become somewhat of a cliché because many profess they want to do it, yet few actually do it.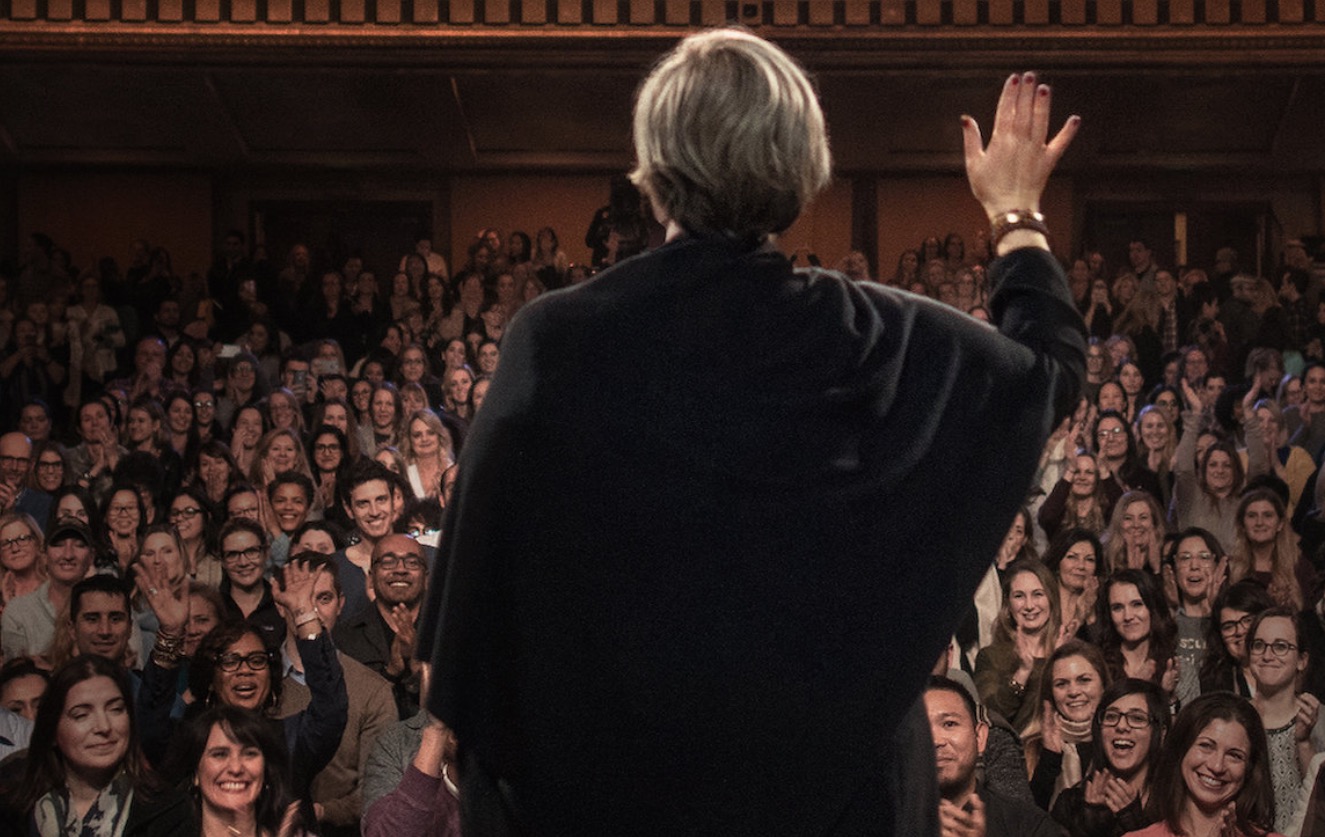 Image Credit: Netflix
In Brené Brown: The Call to Courage, the titular best-selling author breaks down what it takes to actually do this, in spite of fear and uncertainty (or maybe because of it).
This documentary has resonated with some Shop Owners for its go-getter quality:
"One Netflix show that I have had the time to binge-watch and would definitely recommend is called Brené Brown: The Call to Courage. This woman is such an inspiration, and her talk on how to be courageous is one that has stayed with me ever since. Every time I do something outside my comfort zone, like creating video stories for Instagram or trying a new skill, I hear Brené's voice in the back of my head saying, 'Embrace the discomfort. You cannot be courageous without being vulnerable.'"
Interior Design Masters
If you're searching for a show to binge-watch that combines the creativity of interior design with the accessibility of reality TV, then Britain's Interior Design Masters might be just your cup of tea. Over eight episodes, challengers vie to makeover a slew of interior spaces, aiming to turn drab into chic. The reward is a contract with a first-rate London hotel.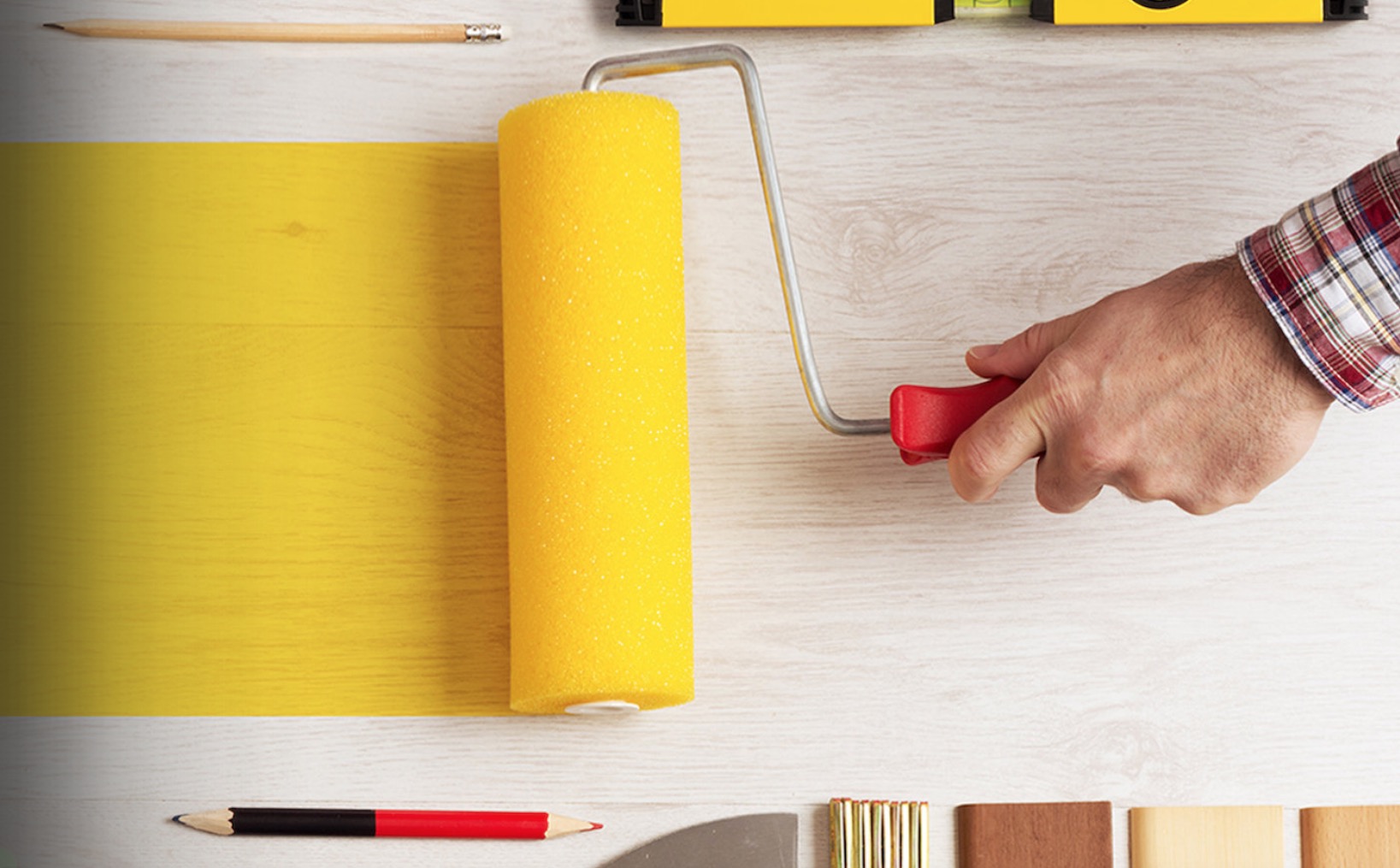 Image Credit: Netflix
This plot is certainly what's attracted certain Shop Owners to this show with enthusiasm:
"Maybe it's my love of competition-reality TV shows, but I was instantly hooked on and binged on Interior Design Masters on Netflix. The British show follows 10 amateur interior designers trying to switch from their day job to their dream job. In these uncertain times, raise your hand if you are striving to do something new to you and your business! I was very inspired watching people learn and pursue their passions, even if it was not perfect every step of the way.
While the designers work in a totally different medium from me, I was inspired artistically by their use of colors, textures, patterns, and depth to make beautiful designs. I loved the different challenges and seeing what the designers could create in different contexts. Whether they were designing for a fancy vacation home or a college dorm room, they still had to create something beautiful and functional. As a designer, you are always adapting and creating—no day is the same.
Many times, the contestants had specific clients with specific requests. As designers, we do not always relate to what our clients are trying to create, but you must execute their vision anyway. One contestant had to design a barbershop inspired by Willy Wonka & the Chocolate Factory, with brown and purple tones. If you are anything like me, you instantly cringed at that thought, but the designer still had to run with the idea. Overall, it was a fun show that had me cheering for the designers to find success as they pursue their dreams."
Have You Seen the Listers?
Have You Seen the Listers? is an exploration into a form of art that some jurisdictions around the globe still see as controversial in this day and age: graffiti. In particular, it follows noted Australian street artist Anthony Lister, including his contribution to art and his personal demons.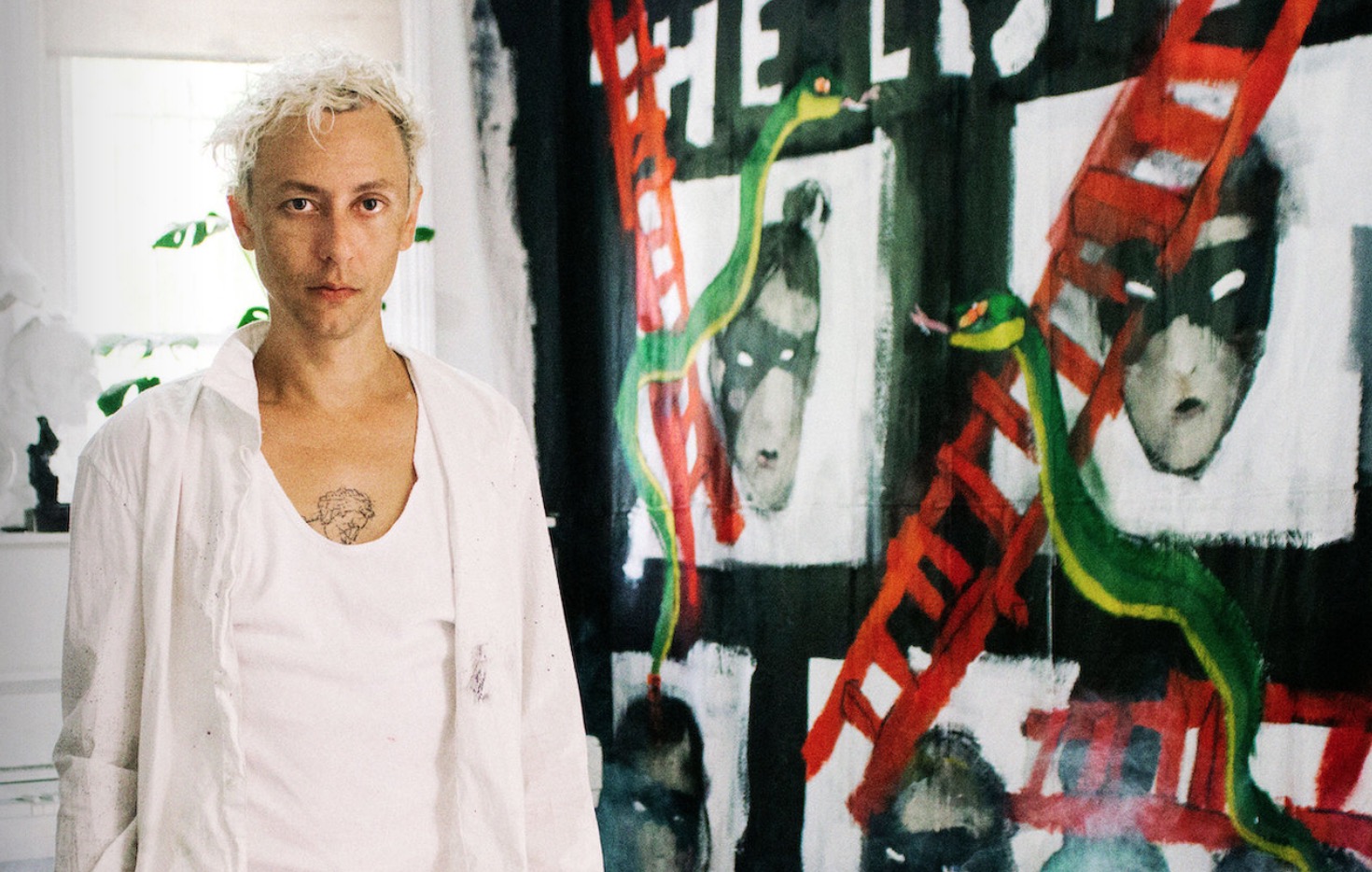 Image Credit: Netflix
This has proved to be the perfect binge-watch recipe for one of our Shop Owners:
"What I'm really enjoying right now is the documentary Have You Seen the Listers? Anthony Lister is an artist from Brisbane, Australia. I'm from the nearby Gold Coast, so he's a bit of a local hero and responsible for a lot of the graffiti artwork in Brisbane City.
The documentary explores his life, from his troubled beginnings and arrests to his tumultuous personal life and drug use. It's an eye-opener to see how much his art consumed him, often in a destructive way; he's a truly tortured artist behind the spray can.
Throughout, the documentary often highlights the conflicting points of view of graffiti being art or vandalism in the eyes of the law. Australia has some pretty tough laws regarding street art and public posters, especially Queensland. Many of his greatest artworks were painted over by local authorities even after following all of the right channels, which I found particularly interesting living in the same area under the same councils. It's definitely a thought-provoking watch."
Minimalism: A Documentary About the Important Things
Here at Creative Market, we often speak of the virtues of minimalism and how less is more. Minimalism: A Documentary About the Important Things homes in on this concept in a deep, almost existential way.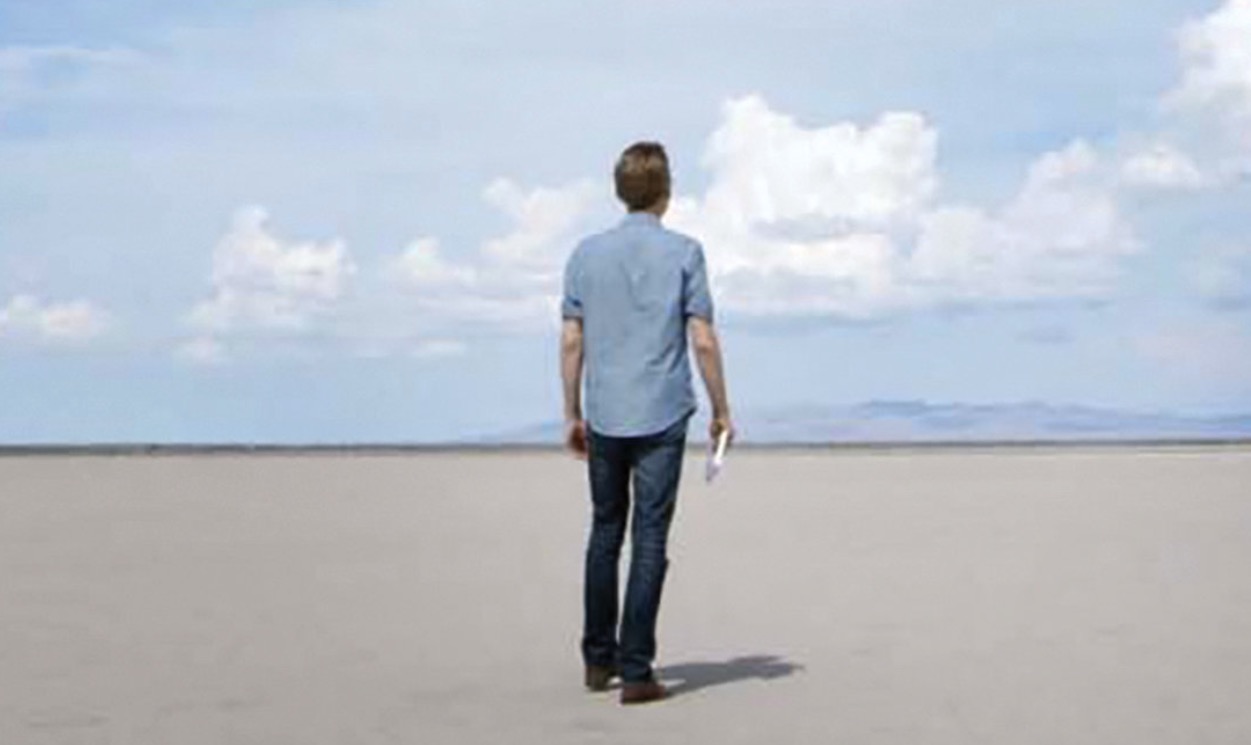 Image Credit: Netflix
That's one of the reasons Shop Owners like to binge-watch this feature, along with its call to get back to the very basics of great design:
"I think that all designers already know about the concept of 'less is more'–at least somewhat. This film is a little reminder about focusing on the true essence of design, which is its functionality."
The Pixar Story
When you're looking to find a great documentary to binge-watch, think about Netflix's The Pixar Story, which comes from its critically acclaimed category of documentaries. It details the humble beginnings and rise of this world-famous and cutting-edge computer-animation studio that's now owned by Disney.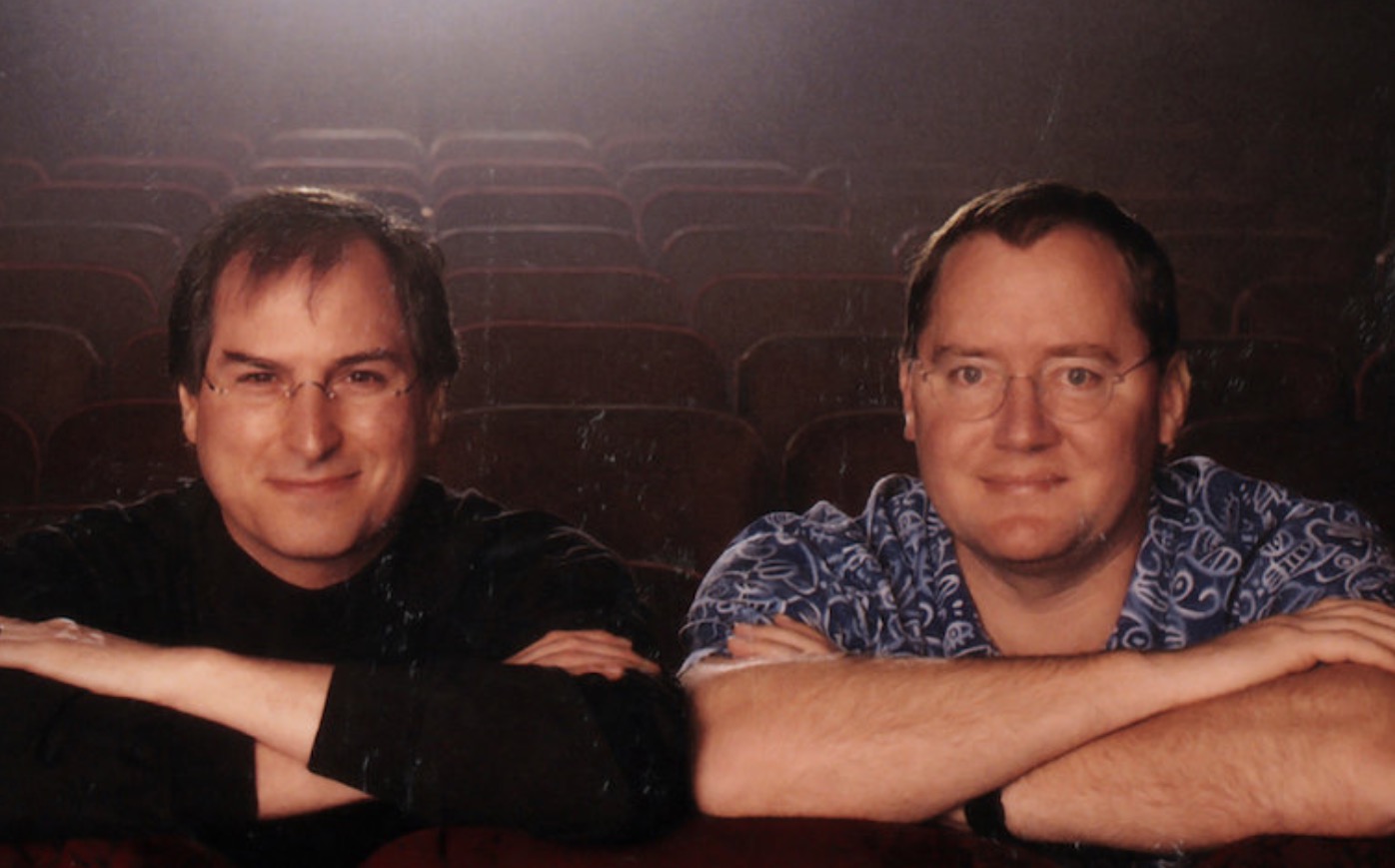 Image Credit: Netflix
Shop Owners enjoy it due to the surprising facts it reveals, along with an appreciation for old-school design–long before the era of digital everything in which we live today:
"The latest gem we have found is The Pixar Story. This is a documentary based on what was a small, three-man startup back in the mid-1980s and traces it to what it has become today! I had no idea that Steve Jobs was one of the founders, and it is a great story with an inside look into animation, too. It's a must to binge-watch for any designer who loves to observe work come to life on the big screen through animation. After all, the majority of designers start with an idea and a pencil and build from there."
Binge-Watch and Learn About Your Craft
As a designer, you can do your individual part to turn a negative into a positive by enriching your creative side and learning throughout these strange times.
Binge-watching may have dubious connotations for some, but, as our Shop Owners have proven, it's actually an empowering chance to build up your design thinking and skills by learning and taking inspiration from other designers.
See you on Netflix!
---
Products Seen In This Post: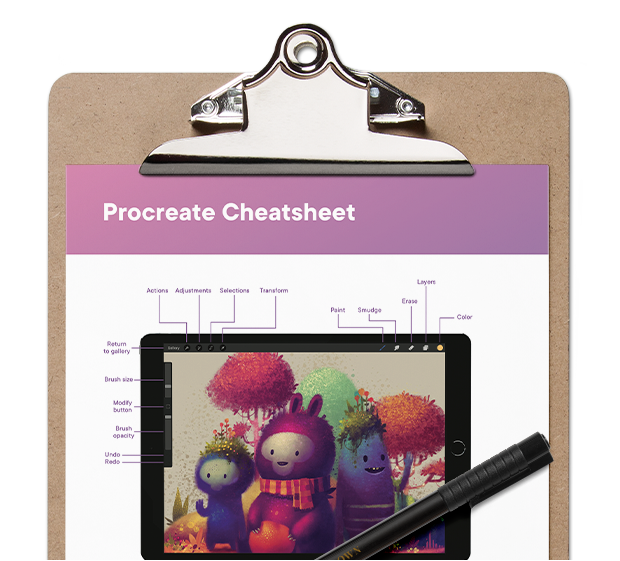 Learn the basics
Free Procreate Cheatsheet
A handy PDF guide listing tools, shortcuts, and unique Procreate features.
Download it here
Marc Schenker
Marc is a copywriter and marketer who runs The Glorious Company, a marketing agency. An expert in business and marketing, he helps businesses and companies of all sizes get the most bang for their ad bucks.
View More Posts