Awesome Package Design Blogs to Inspire Your Work
If you're a creative entrepreneur who understands the power of branding in your packaging design, you're already ahead of the game because your packaging is an extra opportunity for you to advertise. Package design blogs are a strong source of inspiration and information to help you make your packaging even more on-point and visually attractive. Packaging isn't just the outer casing of your product; it's, more importantly, how your leads and customers see your design brand. If you mistreat your packaging as an afterthought without much attention to branding consistency, then you've missed an opportunity to delight your customers and get more customers. If, however, you use your packaging as a showcase of thoughtful design that furthers your branding, then you've helped your own cause. Here's a list of some of the most awesome package design blogs on the web to help you find inspiration for your product's packaging. This popular blog's mission is simple and straightforward: highlight the best in packaging across the globe and raise awareness about the benefits of how great design helps brand packaging. In short, this is the perfect place to start perusing if you're low on inspiration for what to do with your packaging.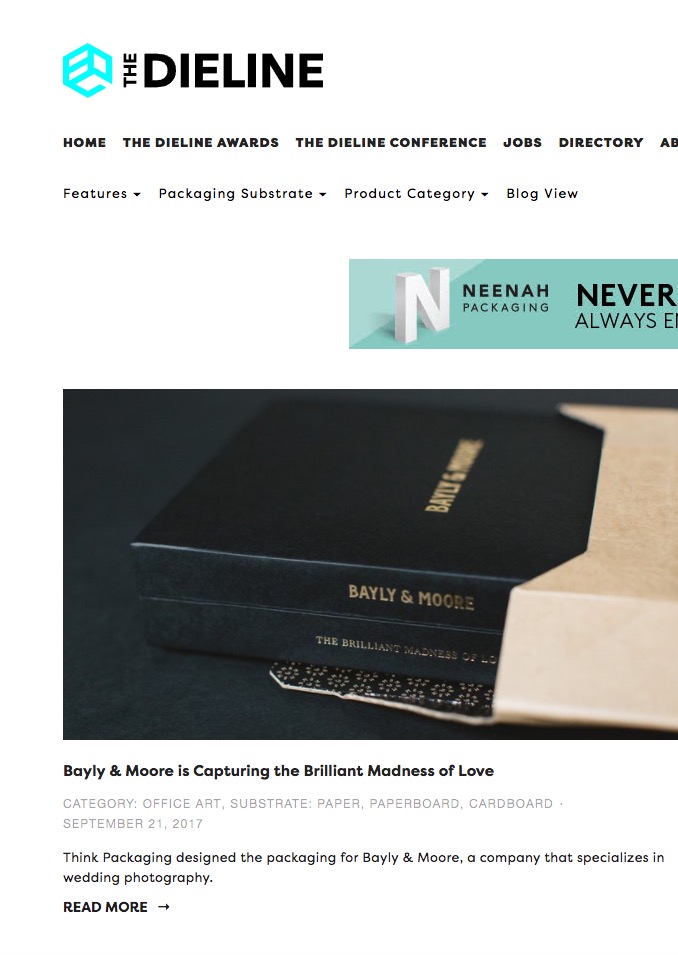 It takes credit for being the most visited packaging design blog, and it's not hard to see why. The blog publishes a lot of content in your average week, publishing several times a day, thus giving creative designers a lot of ideas for their packaging. As any good blog of this nature should be, it's full of vibrant, high-quality images that tell the packaging story of brands better than mere words ever could. Besides the blog proper, the entire site features a myriad of content related to packaging:
Case studies
Lists
Advice on getting the most out of packaging
Overall, a very well-thought out packaging design blog. Founded and edited by a contributor to the aforementioned The Dieline, Richard Baird, BPO is a resource for any creative looking for some deeper insights into the entire packaging design process. While content here isn't published as frequently as The Dieline, it's still a good resource that features high-quality, huge photos of packaging—so creatives can study and analyze what makes particular packaging work and what doesn't.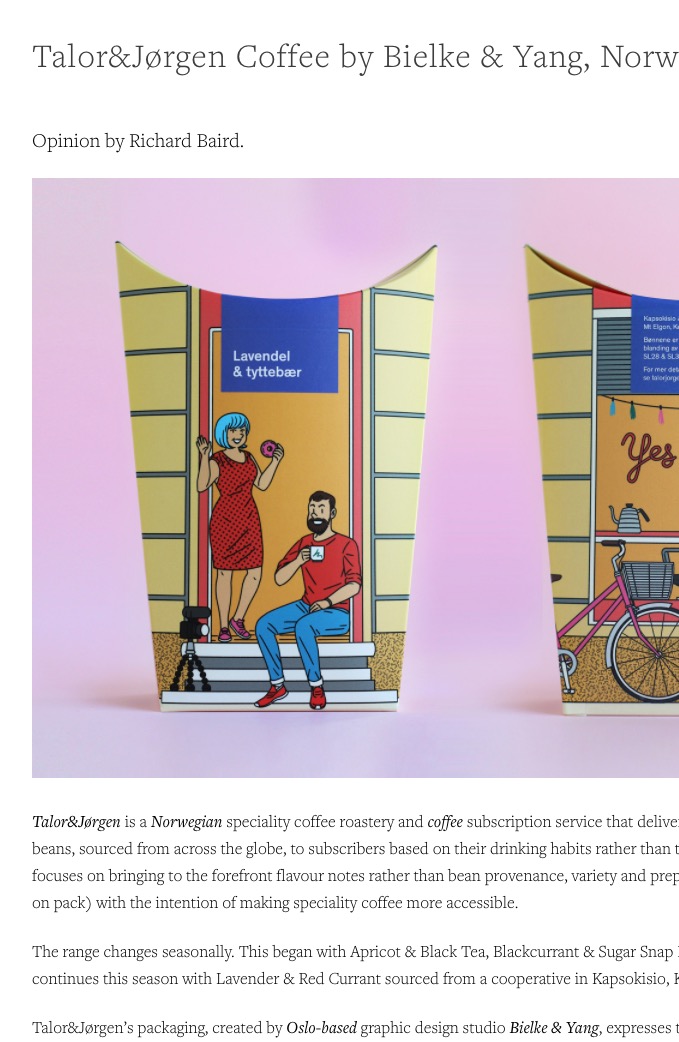 Designers will find the rest of the site's content stimulating, too, as Richard's articles also focus on media, such as books, that cover brands and businesses of interest to the design community in general. It's not uncommon for there to be an ongoing series or two on the site that homes in on a particular brand. A self-branded package design archive, this blog is a giant collection of some of the nicest and most eye-catching packaging the world's brands currently produce. With its aesthetically friendly card-based design, it lays out its collection of packaging examples in an easy-to-read grid view, vertically and horizontally.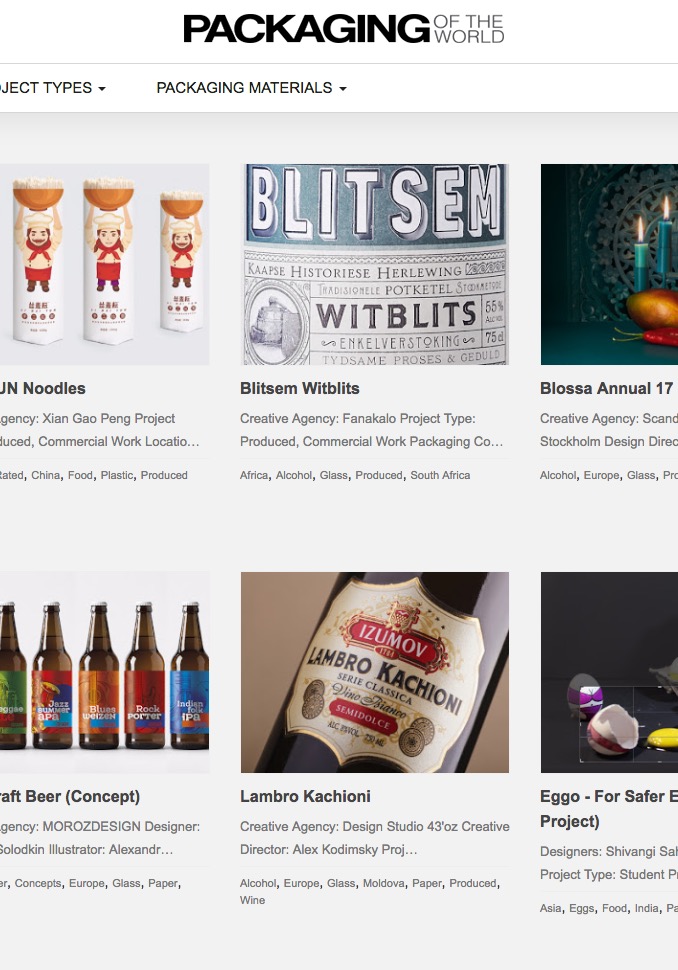 When you click on each titular card, you'll see a series of high-quality images that show the packaging from various angles. You'll also read about the agency that created the package design, along with a short write-up that analyzes what makes the package design in question so significant. Among package design blogs, it's definitely a high-value read that many a creative should check out. Expect to see huge, hero images when you visit this blog, making for an aesthetic adventure that really immerses creatives in the packaging and branding they've come to check out. Owned and operated by a packaging design company that's been in business for three decades, it provides visually stimulating content that's sure to give designers and creatives inspiring ideas each time they come to visit.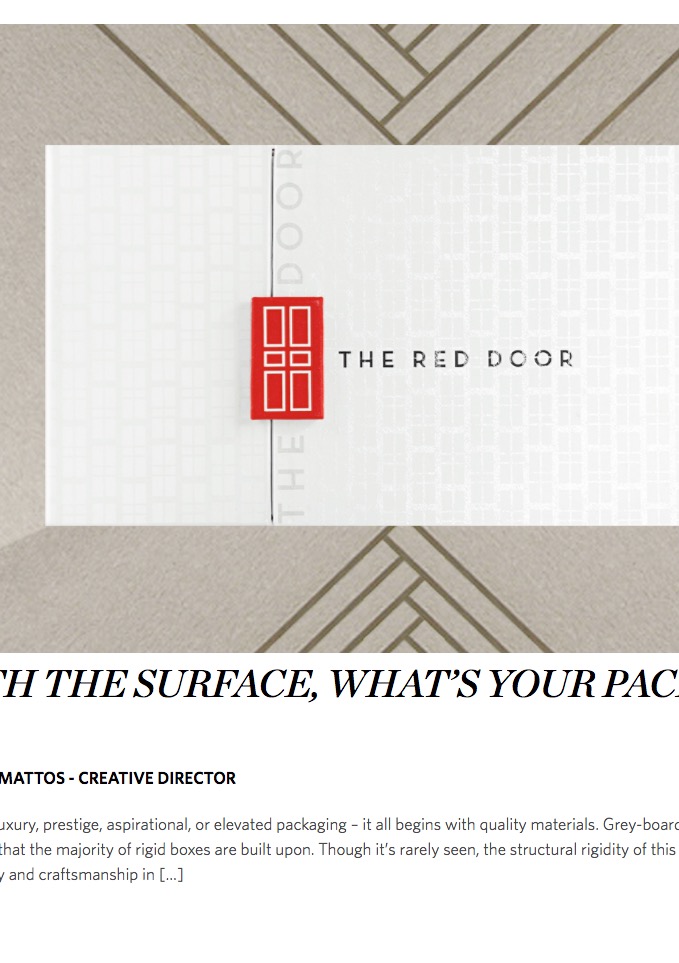 While this blog is certainly a showcase of some of the neatest packaging around, it also features additional content that designers will find useful. For example, it offers practical advice on important considerations, like why the first steps of package design and detail are crucial. A straightforward packaging design blog, Print Mag gives copious amounts of analysis with every feature on a brand's packaging. That's what makes it unique in this list of the top package design blogs: commentary and opinion is part of every showcasing of new product packaging.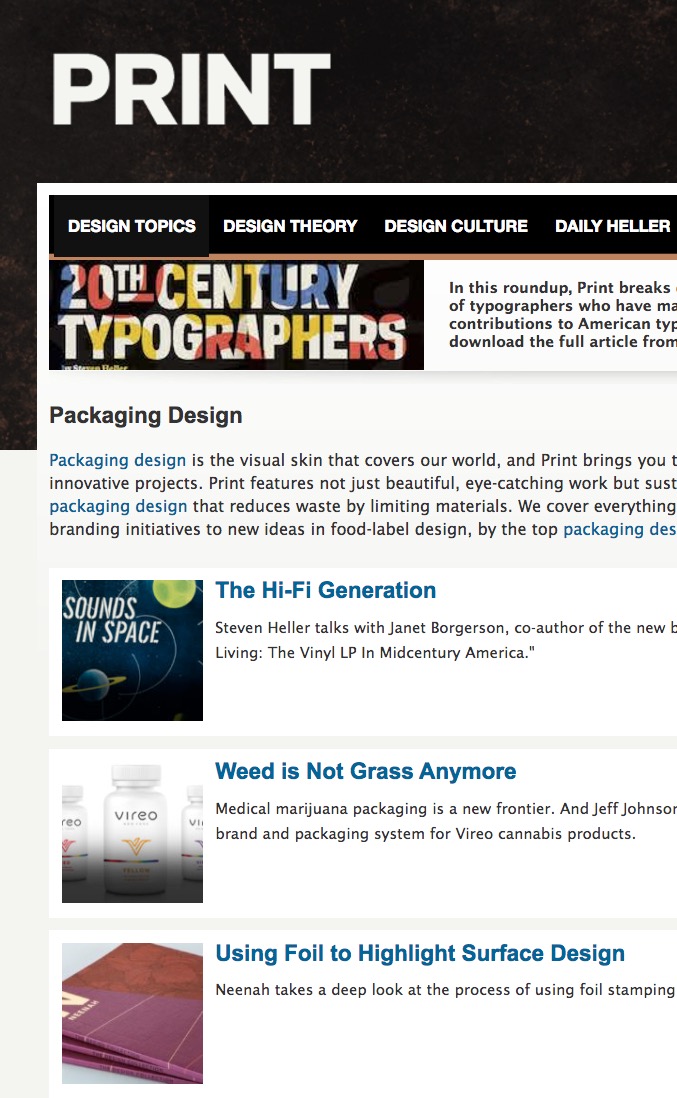 Other goodies for creatives on this blog include in-depth profiles and interviews with various designers, which gives readers generous insight on what it takes to make it in the design industry. The range of packaging spotlighted is also quite broad: You'll see anything from vintage labels to packaging for specific organizations. Packaging Strategies is a blog that doesn't just take a look at attractive packaging—it also discusses trends within the packaging industry that creatives should be aware of. Topics include issues like packaging theft and what can be done about it, including trends that are on the rise.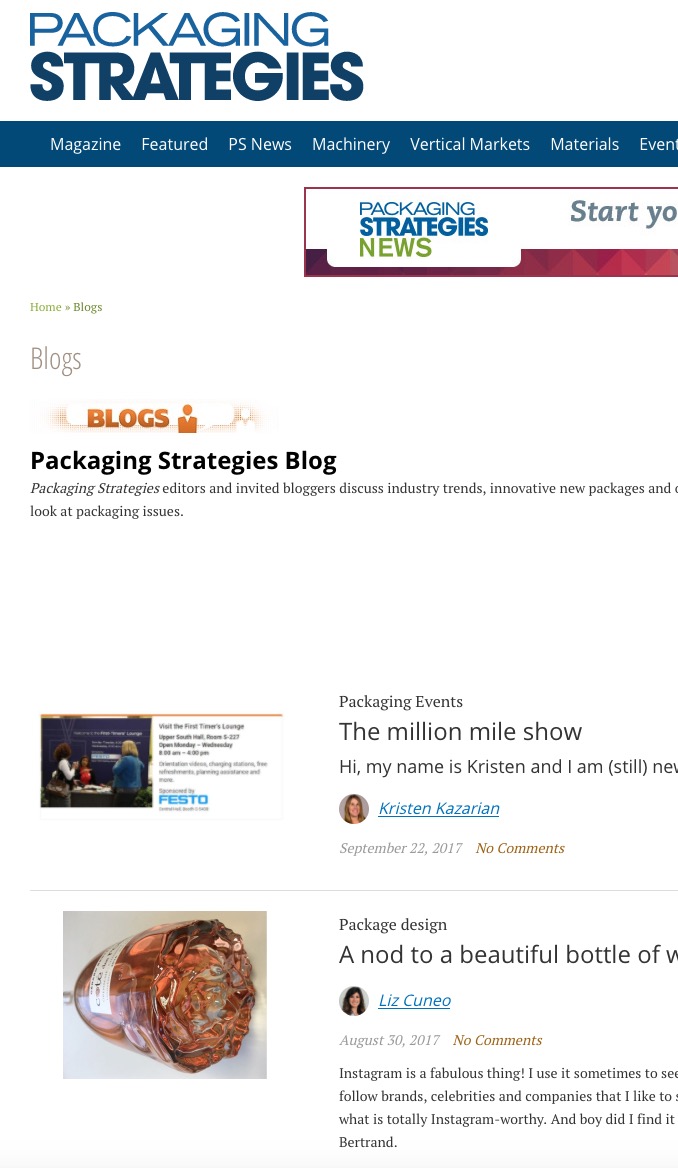 Besides spotlighting attractive packaging from specific brands and lines, Packaging Strategies also takes a look at any kind of packaging that's just very interesting to the eye. Examples include that unusual-looking packaging for iced tea that you might see on the supermarket shelf and even snack packaging that happens to catch one's eye. A blog that covers everything designers could want to know in the packaging industry—trends, the latest news, and innovation galore—Packaging World is updated numerous times each day with more content. You can expect to see features on packaging exhibitions, coverage of new features added to packaging for well-known brands (such as Kleenex), and other goodies.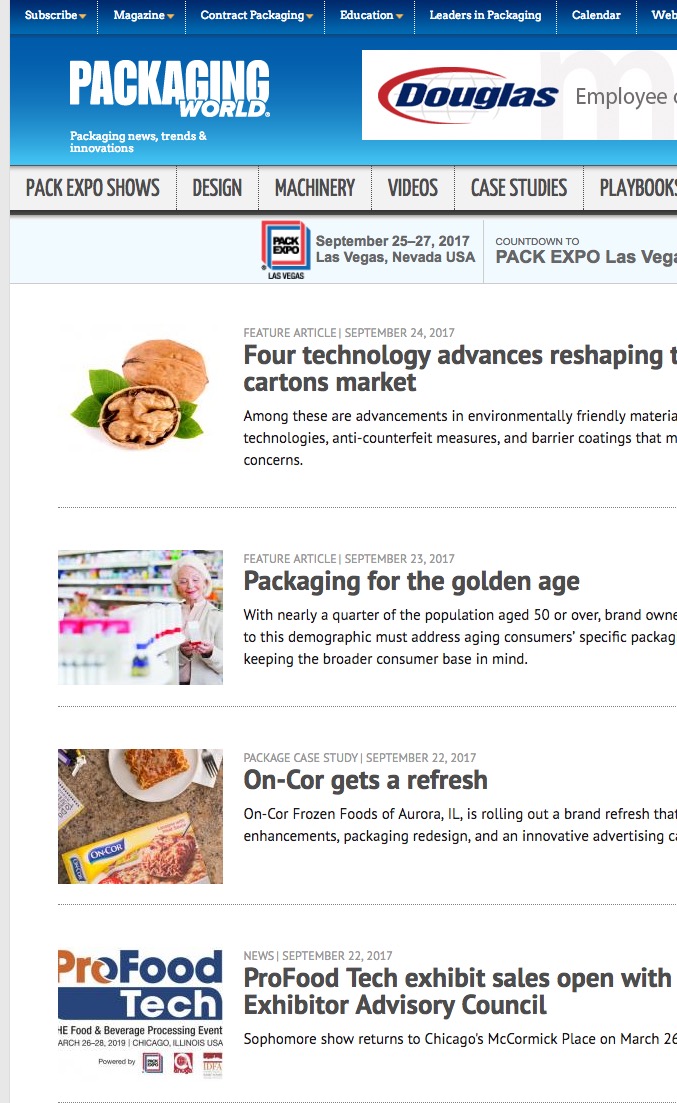 The blog's in-depth image-viewing options lets you look at interesting package designs from various angles for extra value. There's also a special video page that's sure to please designers. Here, you'll find everything from a closer look at special packaging solutions to interviews with marketing VPs who have further insight into their brands' packaging. Ambalaj is really a proper noun to describe designer Kristina de Verdier's package design blog. Package design blogs are typically generous when it comes to providing sumptuous images, and Kristina's blog is no exception. Here, you'll find a plethora of huge snapshots that take a look at aesthetic packaging from all sorts of different angles. Accompanying the snaps is always Kristina's quick synopsis of why you should be reading and checking out the new packaging post.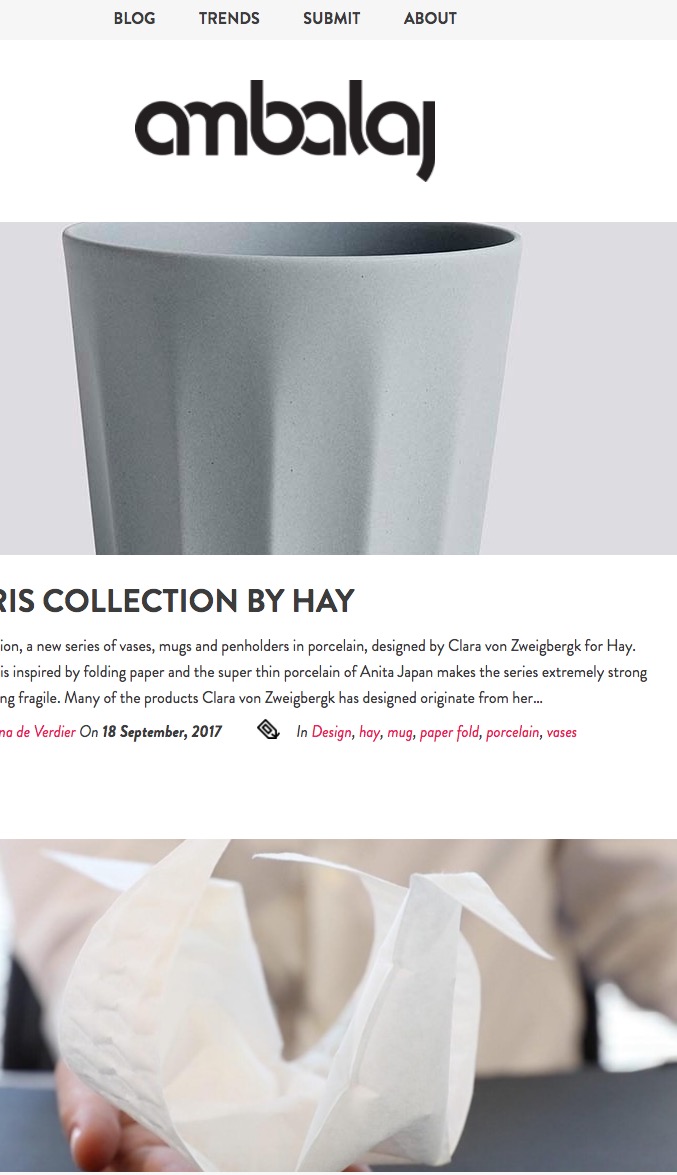 The blog publishes several times a month or just once in a month, all depending on Kristina's availability and/or inspiration. BXP Magazine (Brand Experience Magazine) publishes a section exclusively on design and packaging that, among other pieces, provides news to the creative community. Designers can expect to see announcements when a famous brand has just updated or altogether redesigned its longstanding label, logo or colors. Other times, you'll read about new packaging that's been launched by a brand just in time for a (no surprise!) tie-in promotion with a new movie, such as when Tastykake teamed up with Paramount Pictures for this summer's Transformers movie.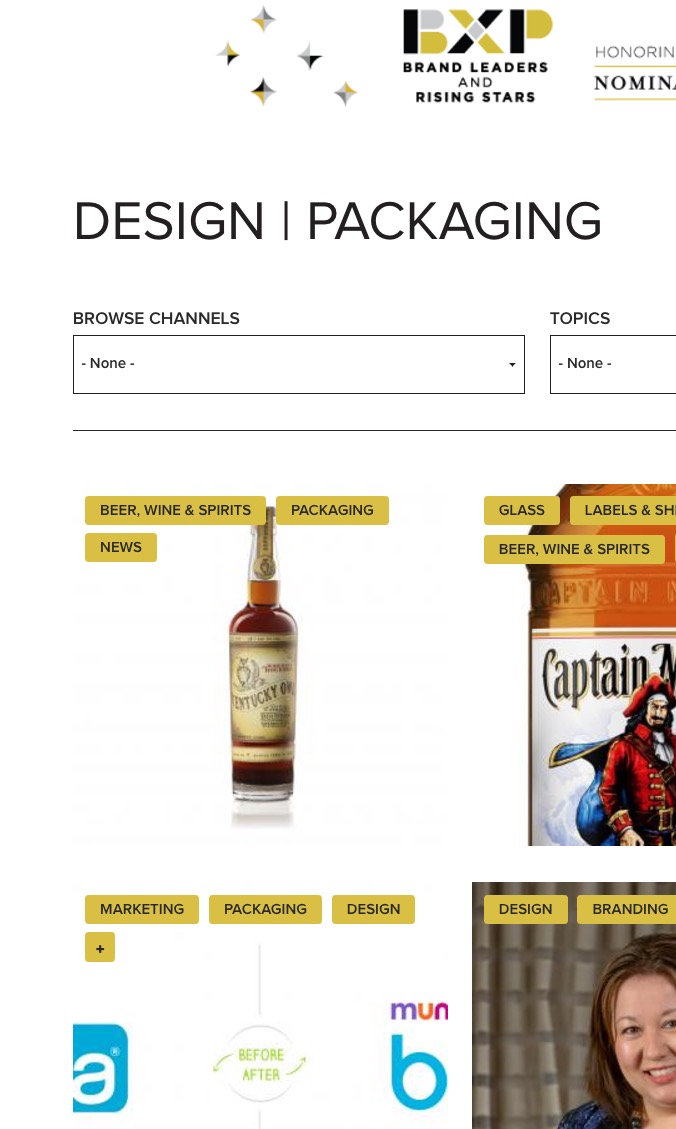 Each news piece publishes with a high-quality image, so creatives can see exactly what design changes have been made to a brand's packaging. Brand New is a part of Under Construction, a design firm. This blog publishes all sorts of interesting pieces on brand and identity redesigns, but also fits in packaging news and updates when they make the news. The blog's packaging-tagged section is noteworthy for featuring extremely in-depth looks at packaging and, therefore, branding changes for businesses, often including before and after snapshots of packaging, so creatives can see each element in the transformation for themselves.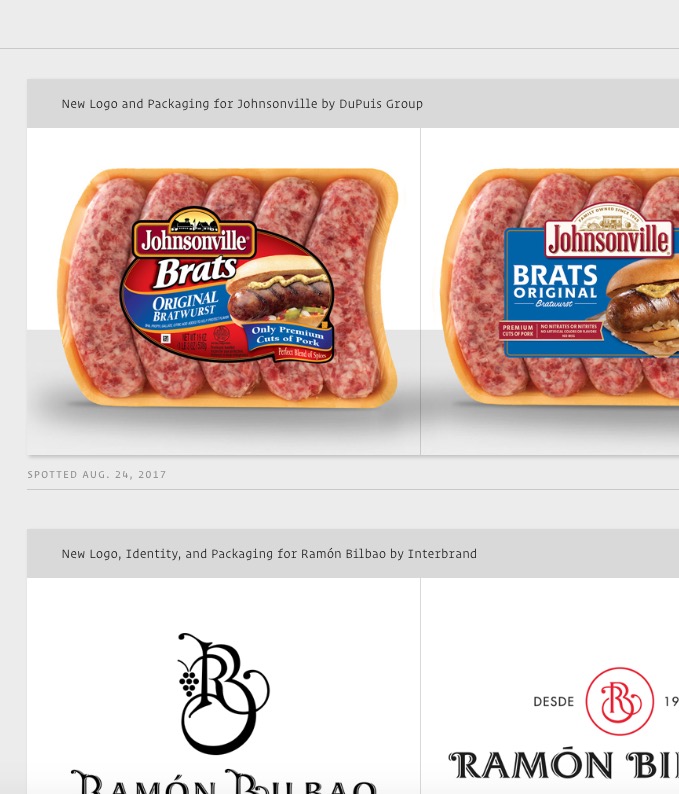 Overall, Brand New is a helpful resource that provides creatives with not just guidance and ideas on how to change up packaging that's grown stale, but also inspiration from a package design perspective. Looking for a one-stop source of package design news in the industry? Then you've found it in Packaging Digest, a blog that functions more as a repository of the top issues in the packaging industry—with a heavy focus on showcasing special packaging and changes to famous brands' packaging.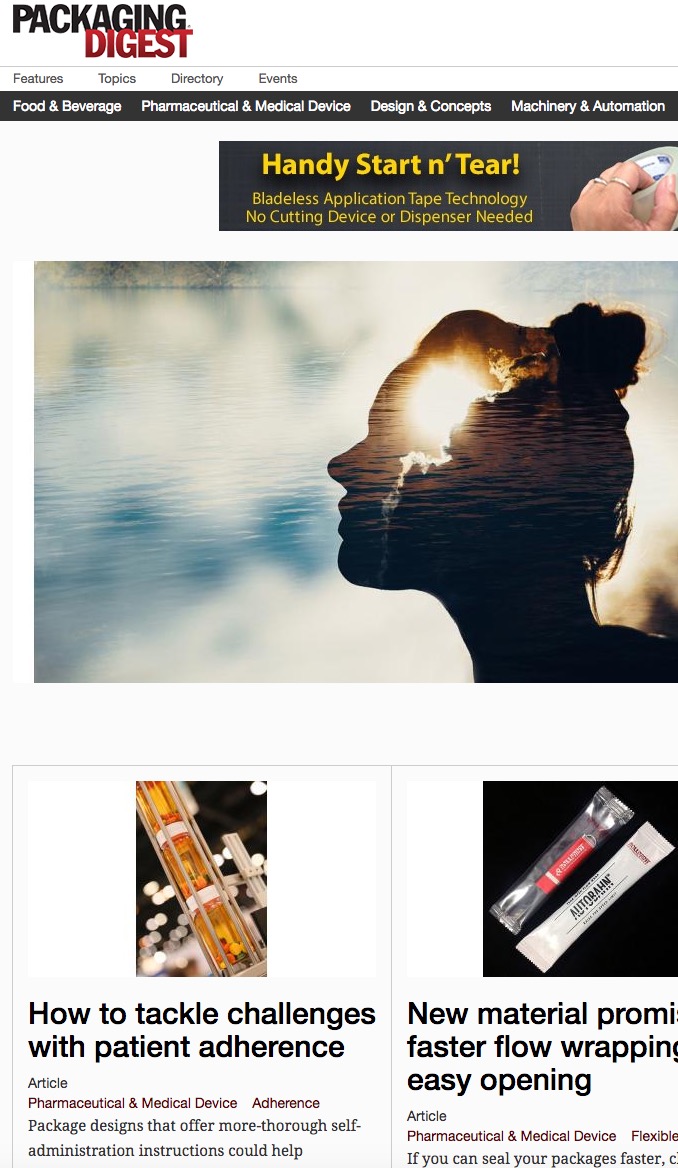 Besides updates to existing brands' packaging, also expect to read about noteworthy issues in the packaging industry, such as sustainable packaging options, how brands can build a good reputation with their packaging choices, and even surveys on what consumers think about certain types of packaging solutions. New articles and features are published daily, with new content popping up many times in the average week. An ambitious blog as far as package design blogs go, Trending Packaging regularly publishes analysis of new packaging design that its editors find intriguing. Whether it's play packaging or Gothic wine labeling, this blog has you covered for your package design curiosity.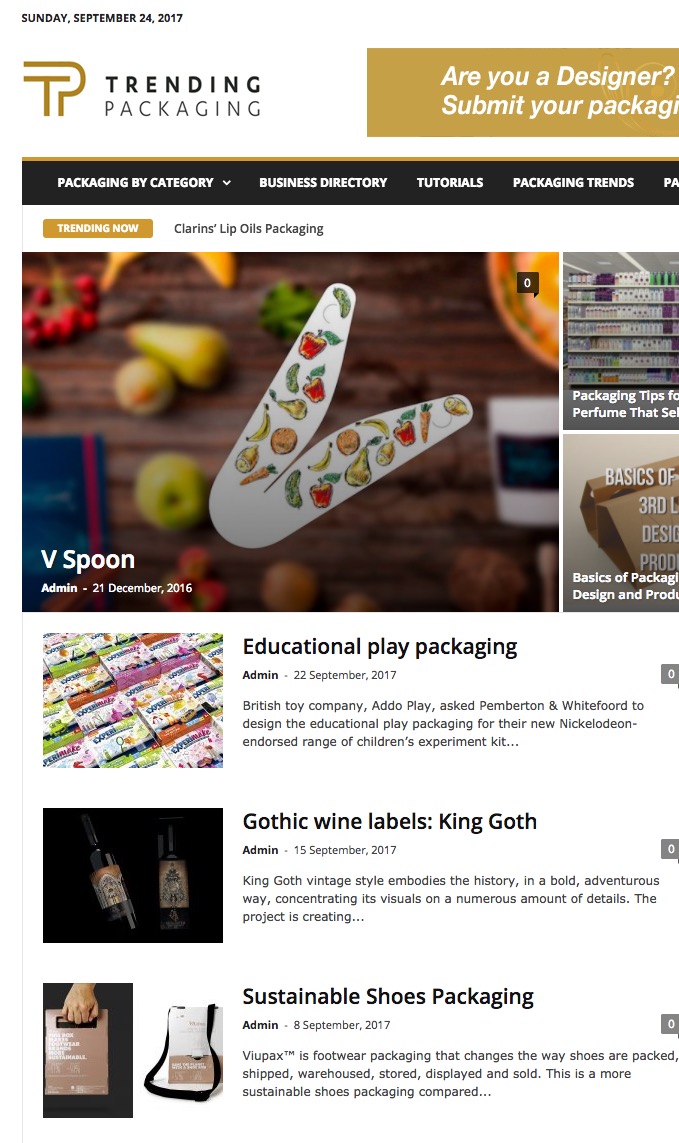 Each story comes complete with a series of high-resolution images that make it pleasurable and easy to follow along with any design elements that are being spotlighted as part of the packaging. Bonus: The blog also has great navigation in that the broad packaging topic is actually divided into numerous packaging-related categories like "prepared food," "fresh food," "alcoholic beverages" and "clothes and fashion." What makes The Backmatter so unique among package design blogs is its Tumblr-style approach to showcasing the nicest of packaging all over the world. A card-based and image-driven packaging blog, The Backmatter is short on words, but heavy on the visuals. This makes it ideal for creatives who'd rather take in the packaging goodness than read commentary about it.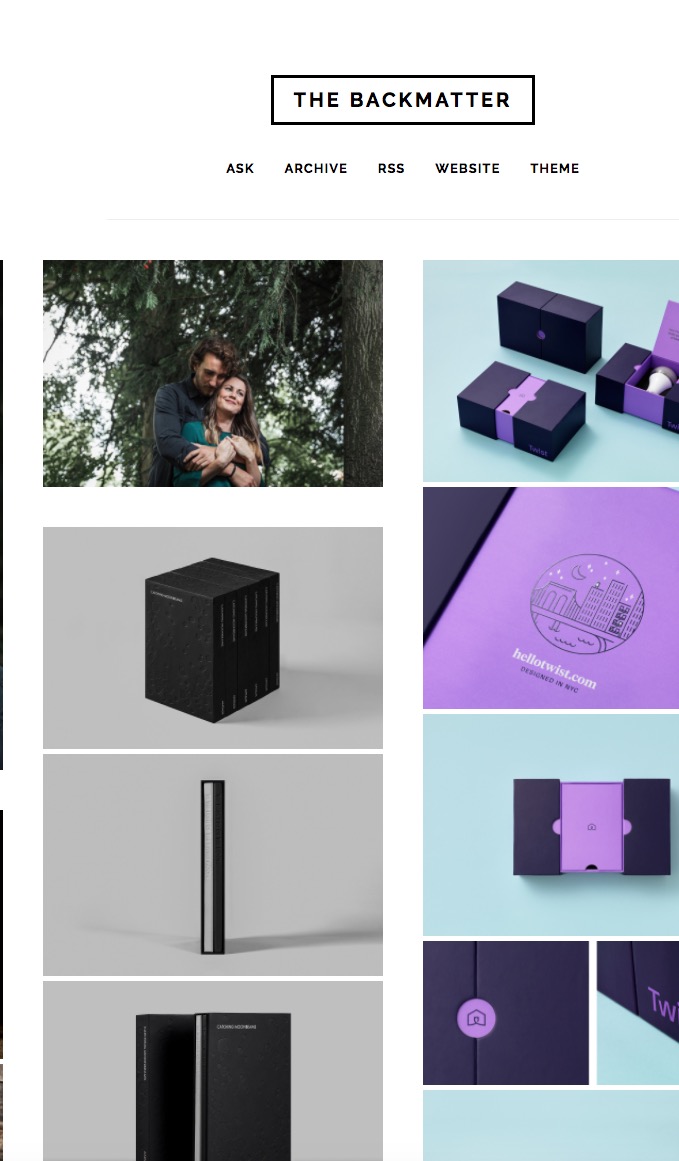 Here, you'll get treated to a cornucopia of packaging images on all sorts of things:
Labels
Stickers
Business cards
Casing
Tape
Wrapping
If you're looking for inspiration on what packaging material would make the best choice for your product or brand, then look no farther than this image-focused package design blog. A blog that boasts greater than 20,000 site visitors per day, the Retail Design Blog goes above and beyond just package design. With a keen focus on design of all kinds—from stores and fashion to exhibits and packaging—the Retail Design Blog is truly well-rounded.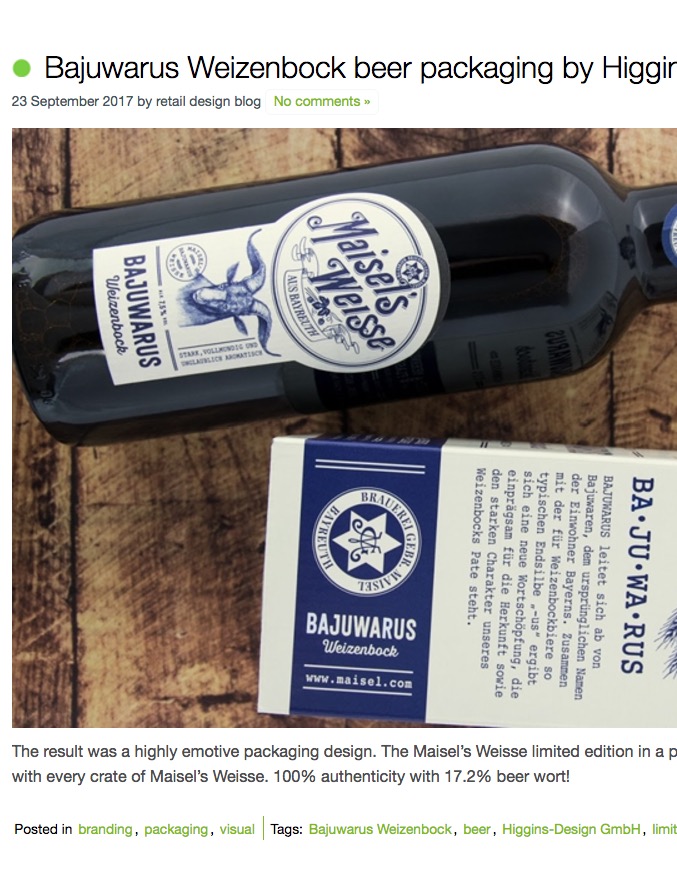 New content is added many times a day, with posts including features on new packaging for bottles of alcohol, health-based foods, and beauty products. While you're here, you may as well check out their in-depth articles on design featured anywhere: restaurants, hair salons, exhibitions booths, and even office spaces around the world. If you're searching for package design inspiration, news, and analysis, then you've come to the right place. Dezeen Magazine's packaging category is a superb resource for designers who want to see in-depth examples of packaging for all sorts of purposes.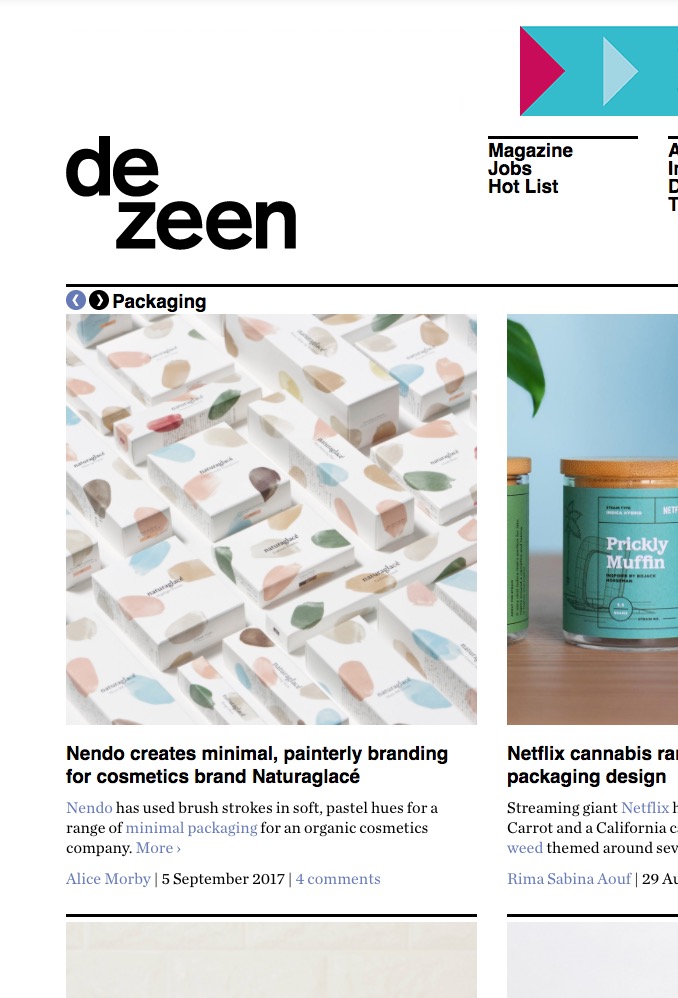 Each post doesn't just come with high-quality images so designers can appreciate every design detail; it also comes with commentary and analysis to give designers more depth on each packaging implementation being explored. The result is a highly informative blog that helps designers understand the practical side of brands' packaging decisions—in addition to providing inspiration with high-resolution visuals. With a straight-to-the-point name like this, you know this blog has to deliver, and it doesn't fall short. Package Inspiration is a treasure trove of package design goodies. New content is published several times in a week. Instead of simply being a showcase of eye-catching packaging design, the blog aims to educate creatives by taking them behind the scenes and analyzing what about a specific type of packaging decision works: What its aim was and what design problems it solves.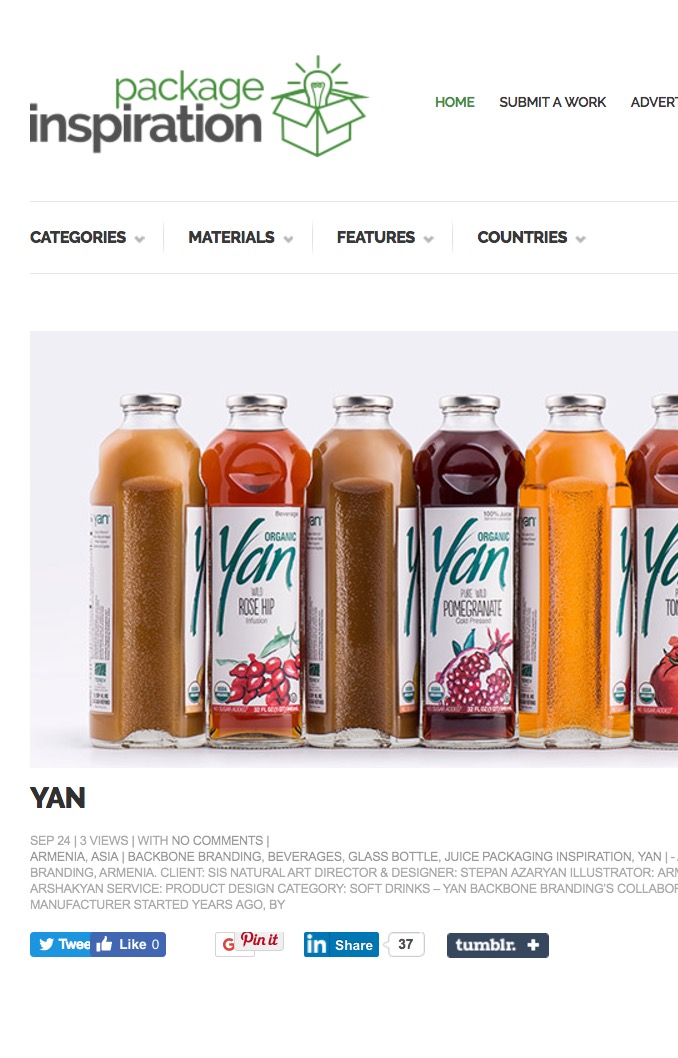 Altogether, Package Inspiration is a comprehensive database of all sorts of packaging, everything from beverages and beauty products to office supplies and sauce bottles. This may seem a bit weird, so let me explain: Box Vox is Beach Packaging Design's packaging-inspired blog that looks at not just packaging types and solutions, but goes broader than that. It also touches on some of the cultural and social issues that are associated with certain types of packaging options. Reading the blog, you'll learn all sorts of things, from the designer who actually testified before the U.S. Congress (his name was Robert Sidney Dickens) to packaging campaigns for old-timey soda and ethnic food labeling.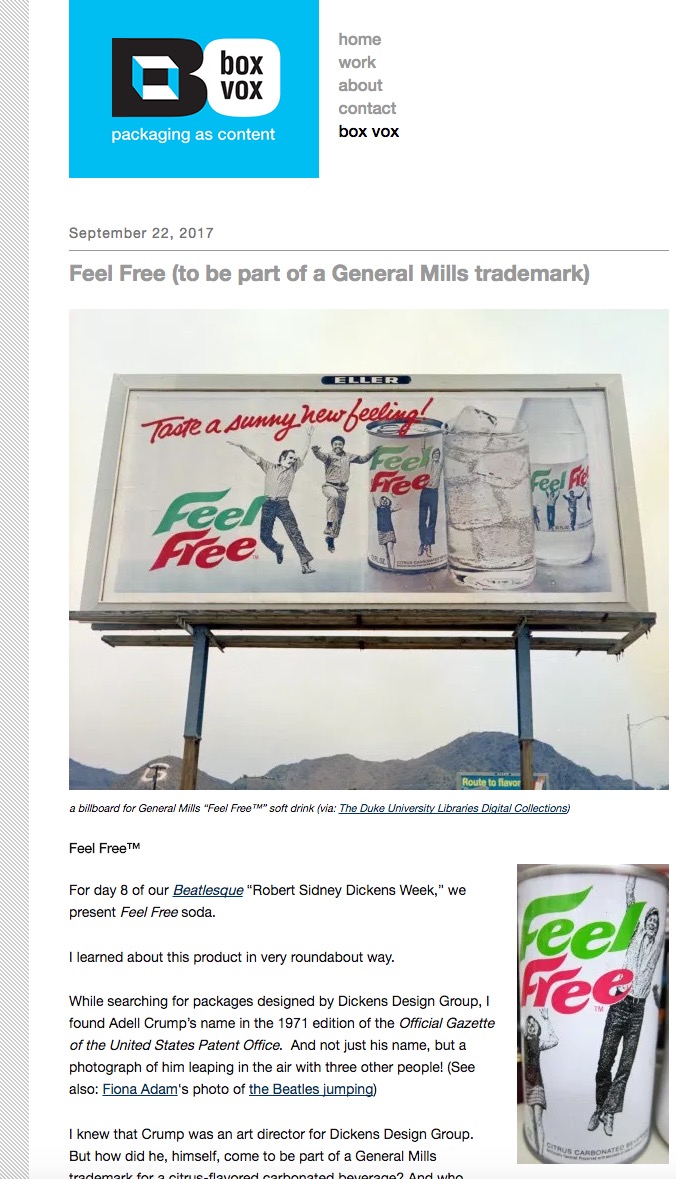 In short, it's probably the blog with the most eclectic and unique form of packaging coverage out of all the package design blogs on this list. Brand Packaging's design gallery is a feast for the eyes, as it spotlights attractive and otherwise interesting packaging throughout the years in a number of categories:
Glass
Paperboard
Metal
Rigid plastic
Flexible plastic
Click on the Glass design gallery, and you'll be treated to a collection of brands with various glass packaging (bottles, containers, jars, etc.), each one with a backstory on the specific mode of packaging. Click on the Paperboard design gallery, and you'll get much of the same thing.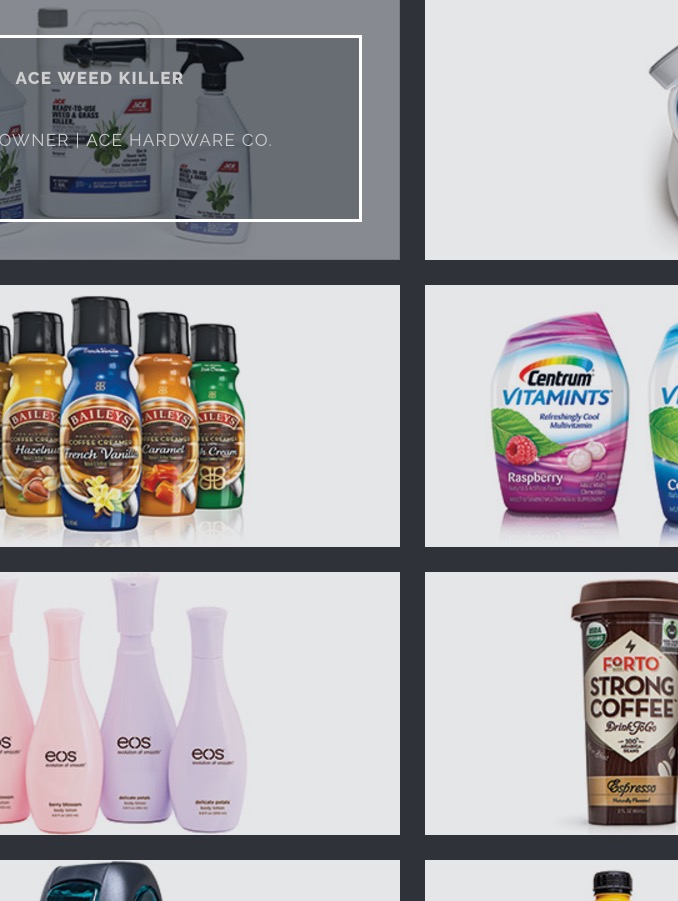 Overall, designers will not only see various kinds of packages, but also understand what their design goals were and how or if they achieved them. Based in the UK, Packaging Europe covers everything you need to know about the hottest packaging news items across the European continent. Besides offering news stories on hot-button packaging issues, such as sustainability and safety for consumers, it features a dedicated spotlight to unique package appearances and solutions.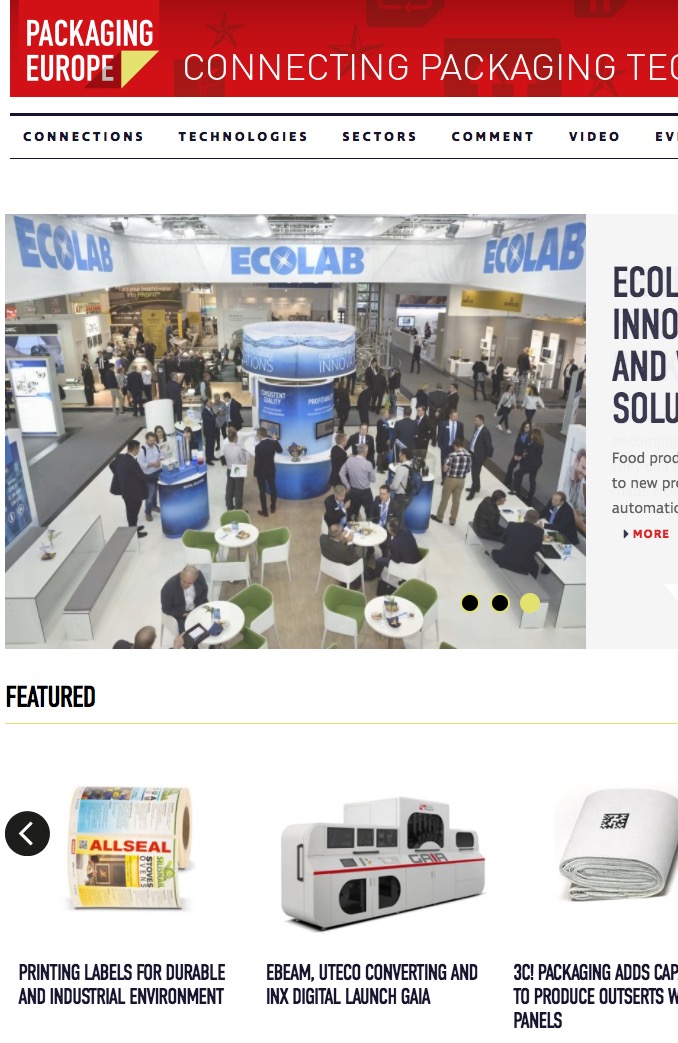 There's also a dedicated video webpage that showcases everything from huge European packaging tradeshows to interviews with relevant marketing VPs of various brands, which should prove popular with designers who want to get more detailed reports of what's happening in the industry. As its name implies, this blog is specifically geared toward the flexible packaging industry. Its mainstay is its delivery of breaking news important to the flexible packaging market, such as when big names in the industry will appear on special TV shows.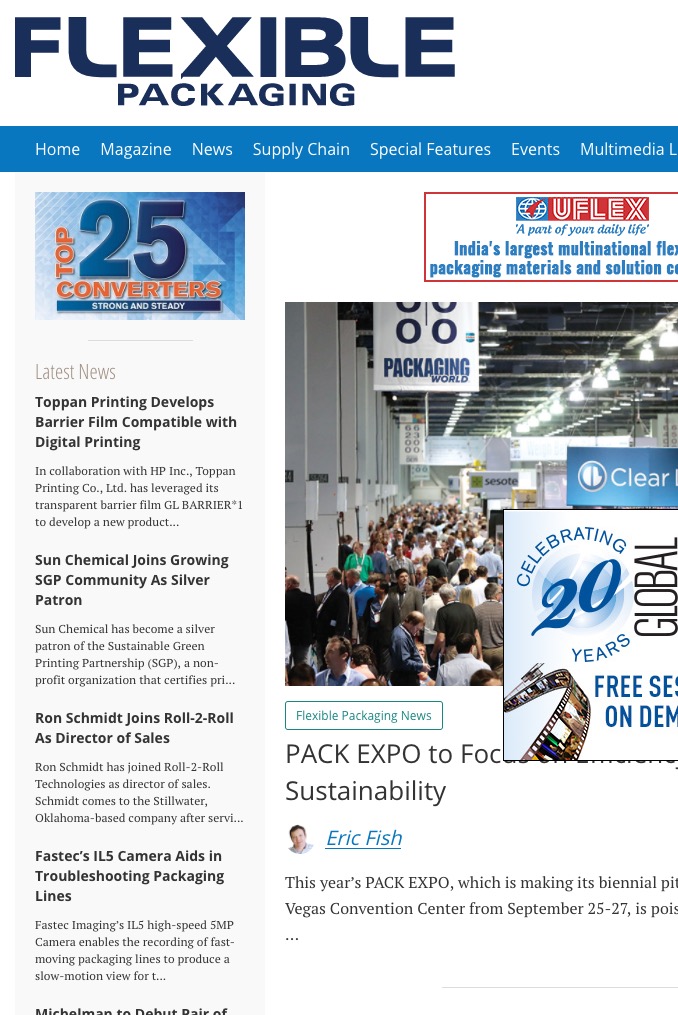 In addition to its coverage of news in the flexible packaging world, Flexible Packaging Magazine also takes a close look at updates to the existing packaging of well-known brands. This reporting includes close-up images of the packages, plus quotes from brand reps who explain the rationale behind any new rebranding in the updated packaging designs.
Get Your Inspiration for Better Brand Packaging
These blogs will provide you with all of the inspiration you can handle when it comes to branding your packaging. Make no mistake about it: How you wrap your products reflects on your brand, so packaging is always about branding! When you spend some extra time thinking about how to make the package an extension of your brand, great things happen for you. Your customers see you as going that extra step to delight them further. If you're having some trouble figuring out how to get your packaging just right, look no farther than the blogs I covered. On their pages, you'll find all sorts of aesthetic, interesting and informative details about how to do packaging right. Maybe you'll discover the latest trend that makes sense for your business; perhaps you'll get some great ideas on putting specific design elements on your package. In any case, you'll create better packaging for your goods and delight your customers at the same time.
---
Products Seen In This Post: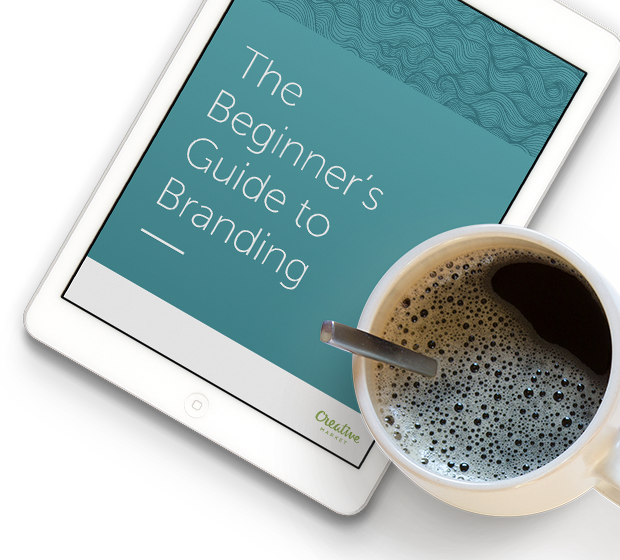 Free Beginner's Guide to Branding
Designing your own brand?
A fun, friendly, FREE guide to build a stellar brand identity.
Download now!
Marc Schenker
Marc is a copywriter and marketer who runs The Glorious Company, a marketing agency. An expert in business and marketing, he helps businesses and companies of all sizes get the most bang for their ad bucks.
View More Posts