Turn Your Pictures Into Color Palettes with Pantone's New App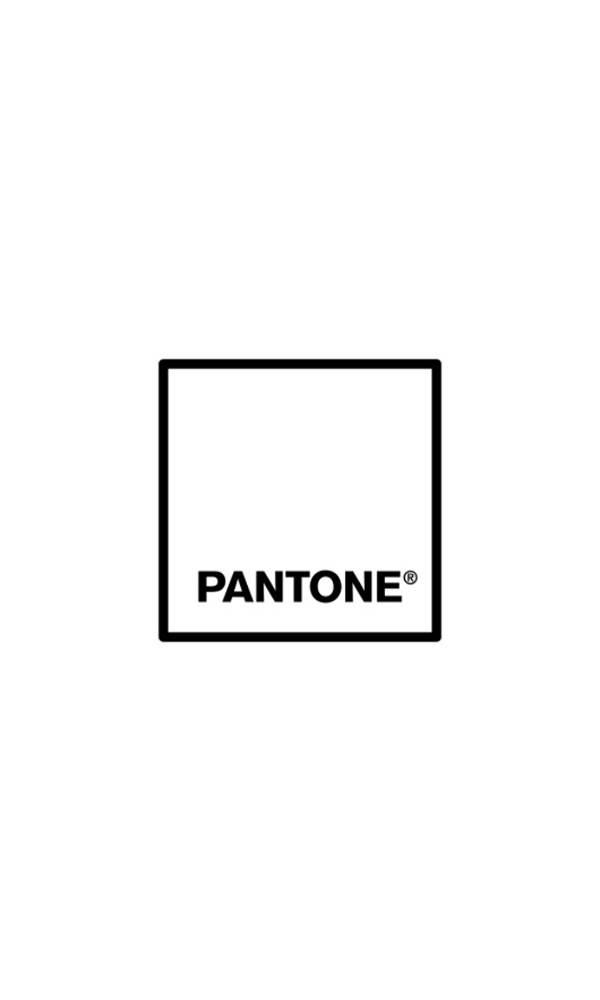 If you're a designer, you know Pantone. If you don't have a clue, we've got many, many articles we've written on the prominent color company to illuminate you. Pantone has officially launched a new app called Pantone Studio.
Apps today are a dime a dozen, so you have to go above and beyond to make something unique, and, for the most part that's what Pantone Studio does. It starts by giving you a brief tutorial: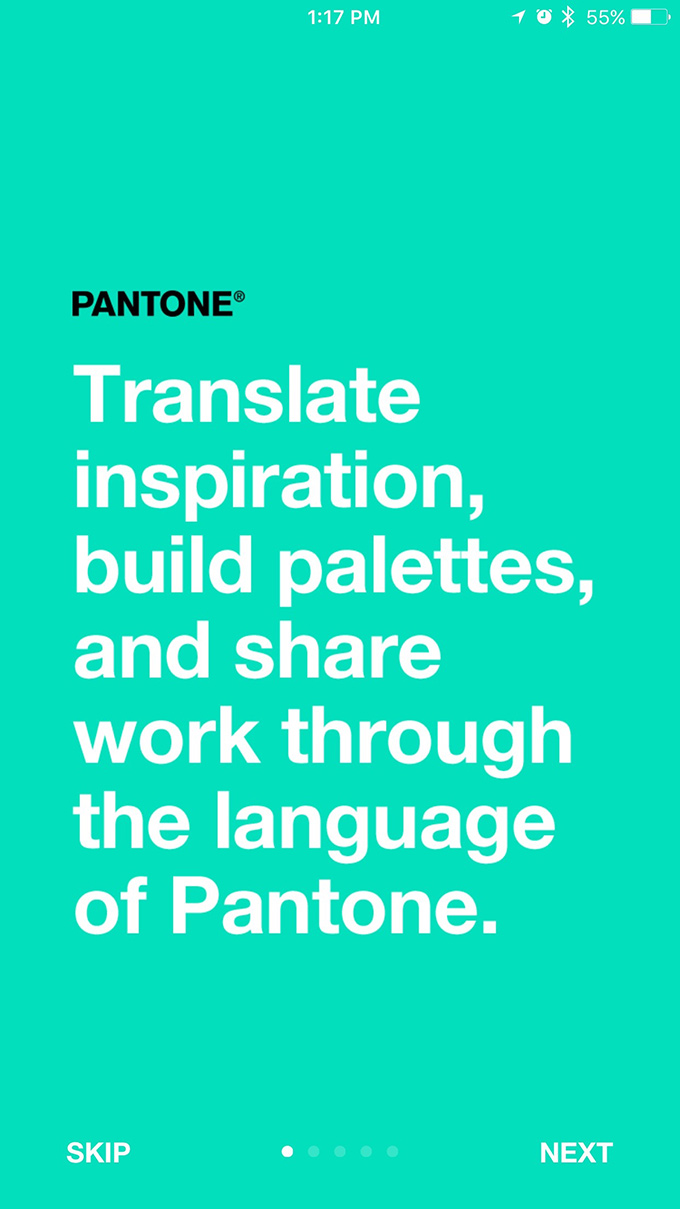 The app is divided into four sections: Colors, Images, Articles and Studio.
'Colors' is a basic window into the world of Pantone. You have a few different choices — Solid Uncoated, Solid Coated, you know the drill — and once you tap on those, you see a wide range of colors. Tap on one and you get the appropriate color codes, so choosing colors is a cinch. Of course, you don't get all the colors, but we're still not there yet, so hold on to that thought.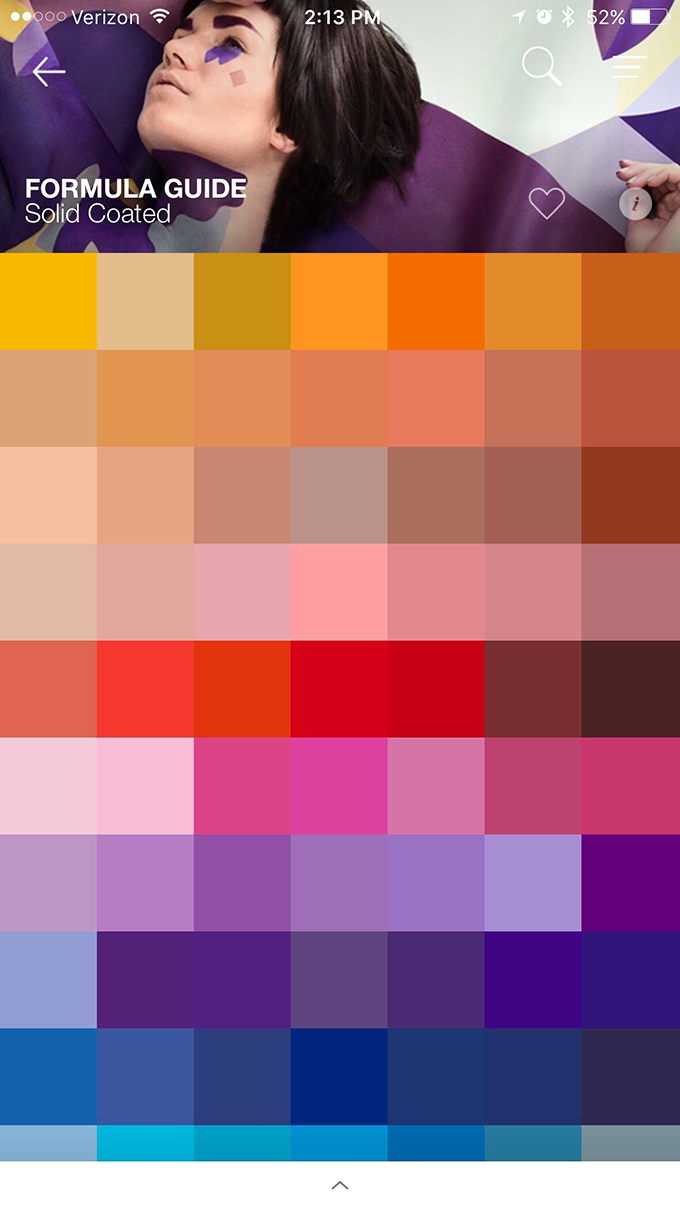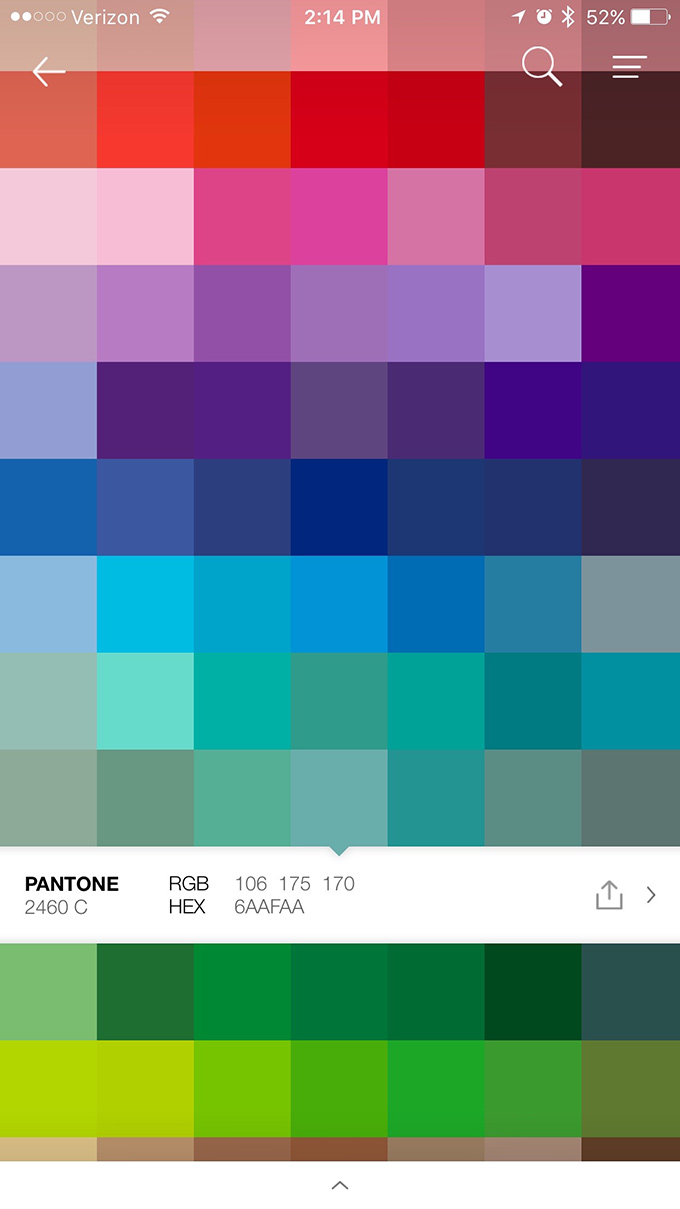 'Images' takes pictures you pull from your Camera Roll or ones that you take on the spot to pull out a palette of hues to choose from, which you're free to move around and reselect. Each of these colors, in turn, has its own Pantone designation, and you can check that out by tapping on the color in the palette on the bottom. Turn your device horizontal and you can see color codes, which come in handy. You can save or send this palette for later use.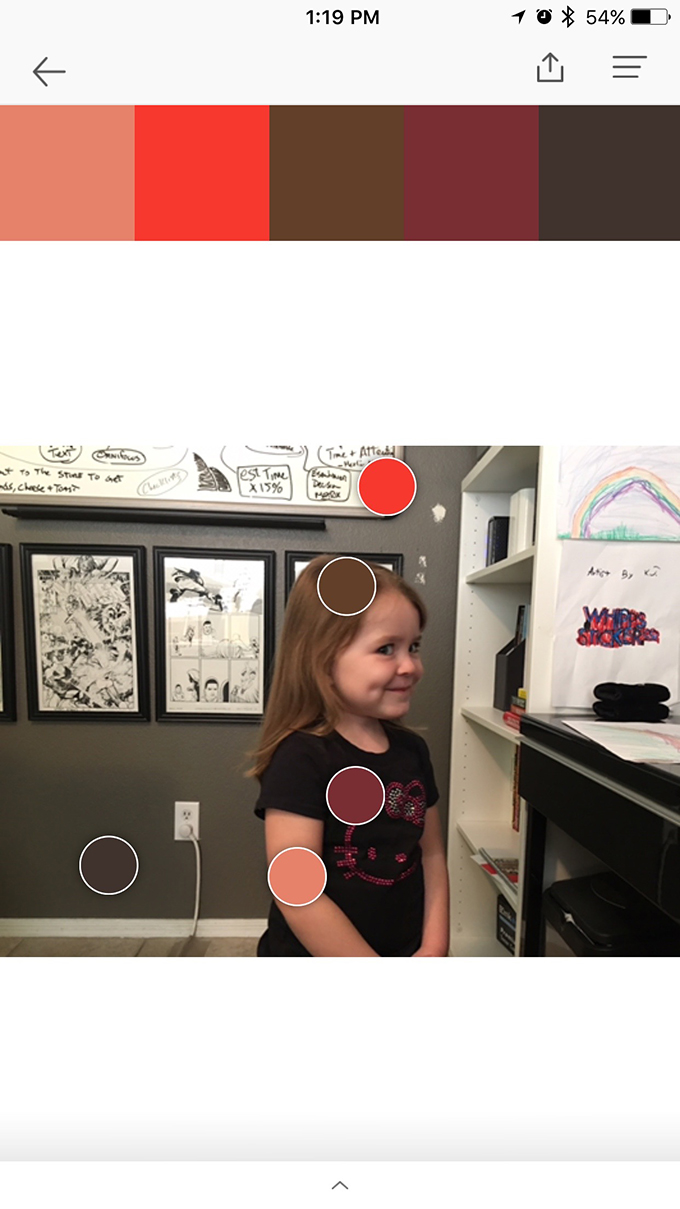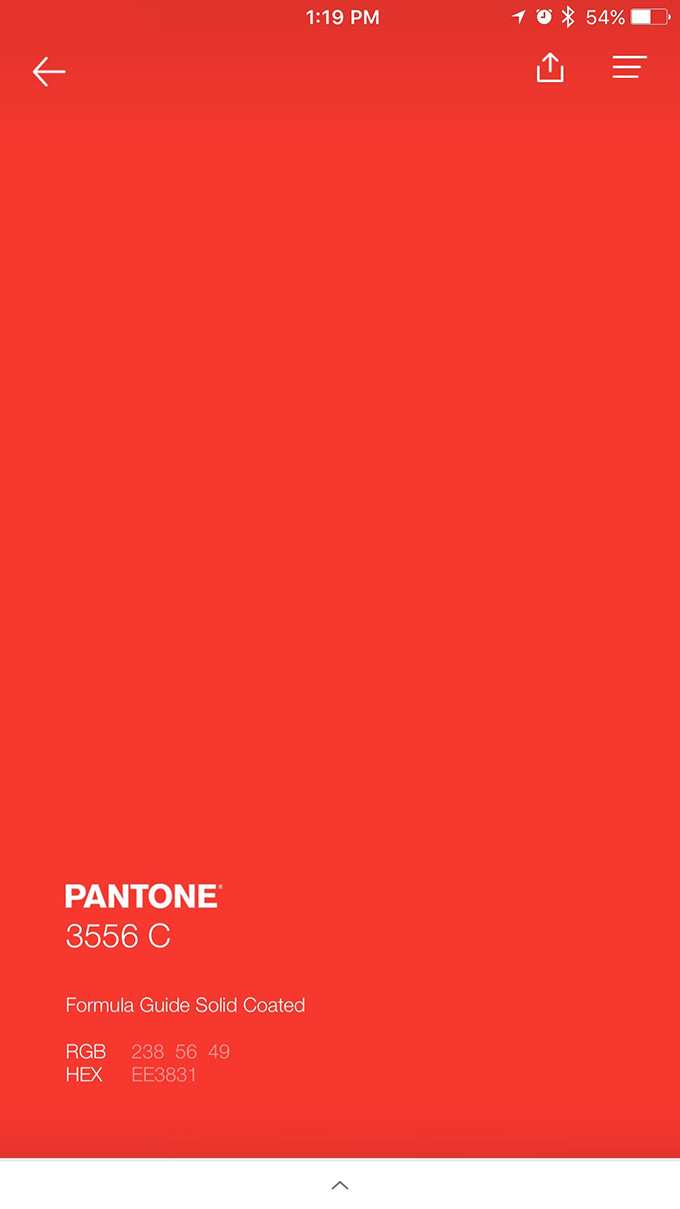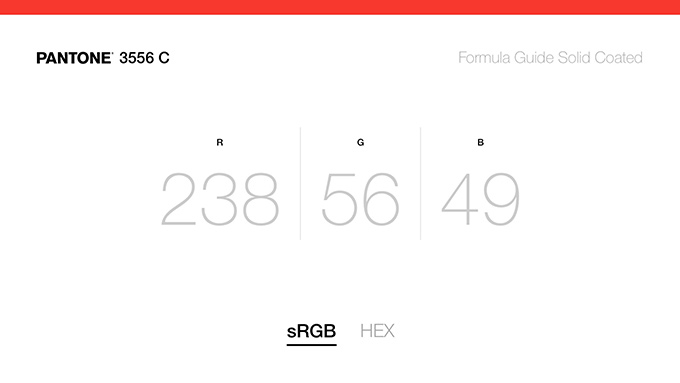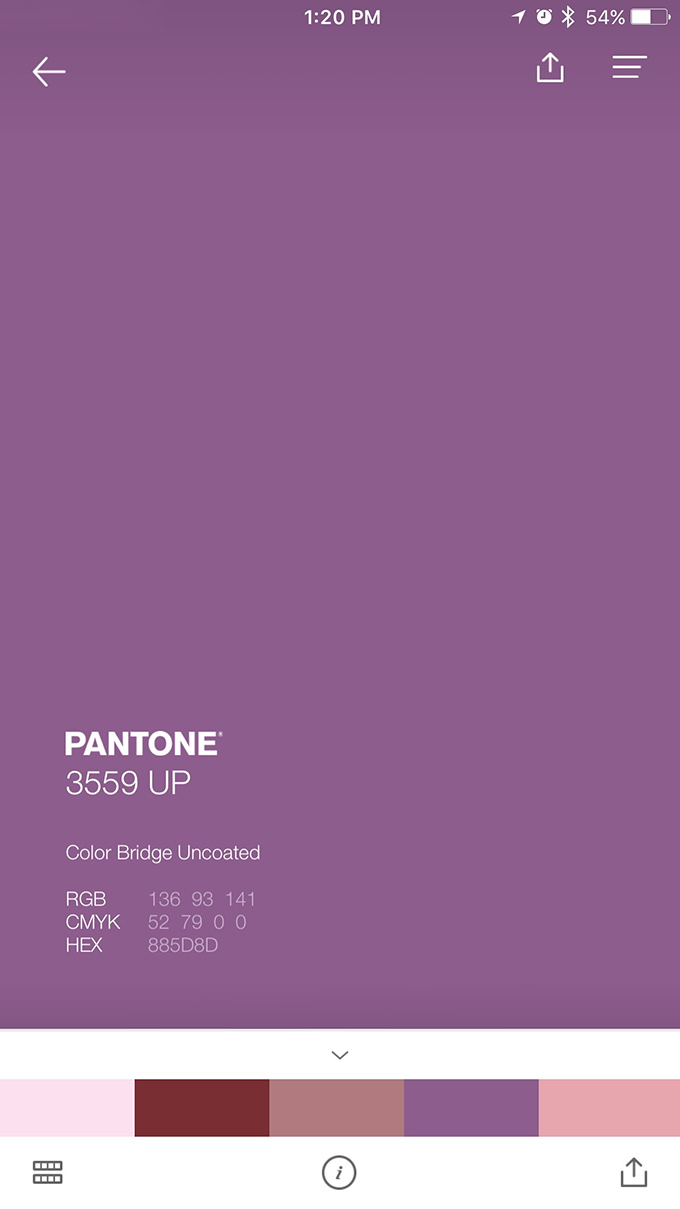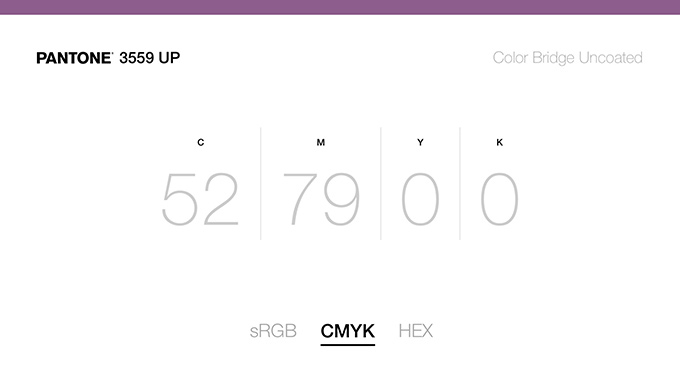 'Articles' surfaces content from all things Pantone like about how Pantone 488C isn't the ugliest color in the world, even though we have science to tell us otherwise.  

'Studio' takes the palette that you've saved (or you can pick another one if you want) and applies it to a series of stock images.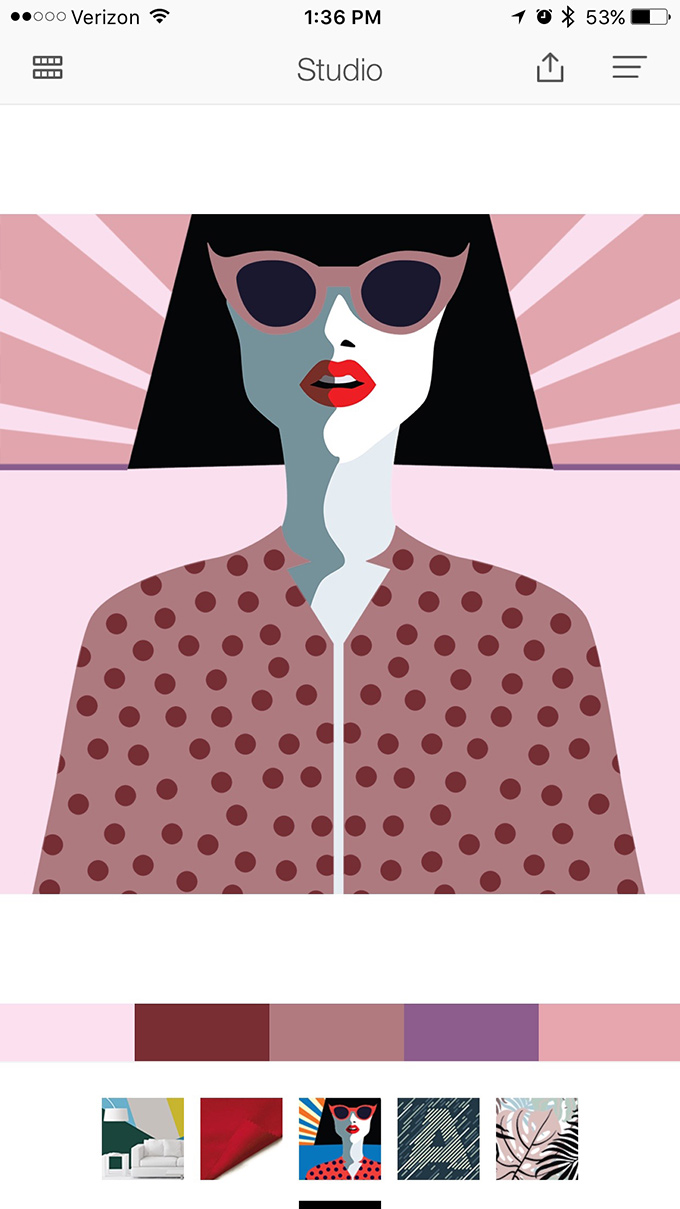 And now, the part you've been waiting for: the catch. If you want to see all the colors and use all of the tools in the app, the full suite is $7.99 a month or $59.99 a year – it may just be a color lovers investment.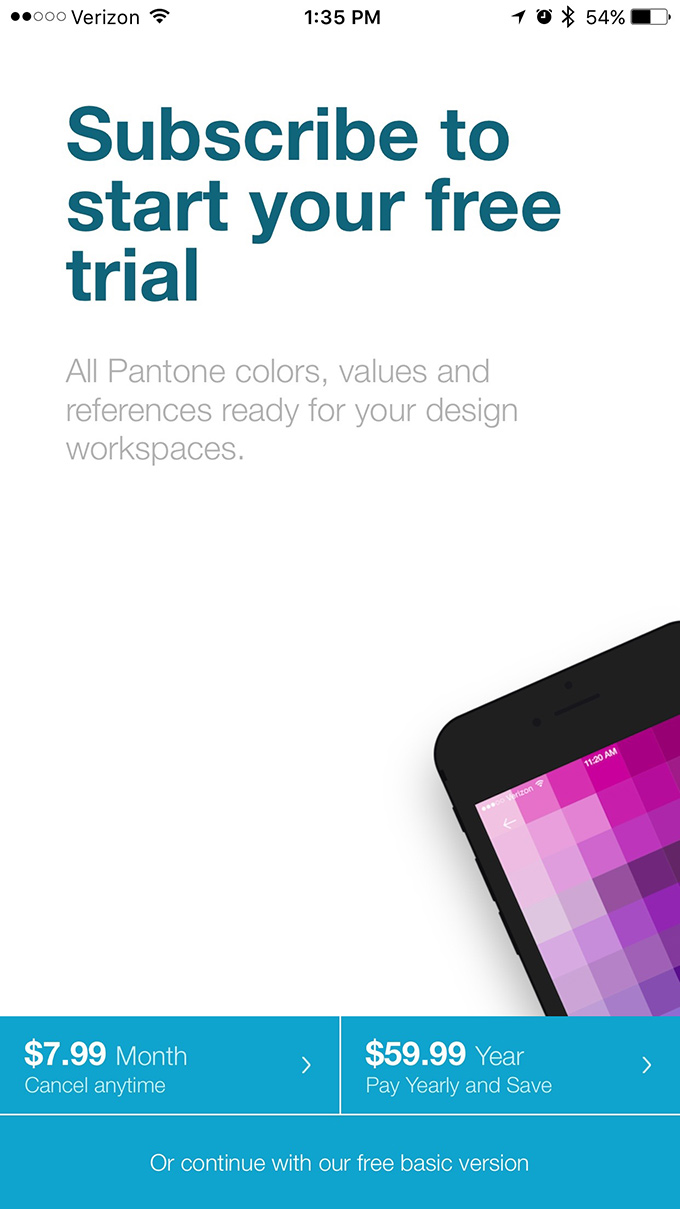 Getting started with hand lettering?
Free lettering worksheets
Download these worksheets and start practicing with simple instructions and tracing exercises.
Download now!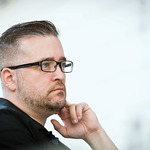 Kevin Whipps
Hi! My name is Kevin Whipps, and I'm a writer and editor based in Phoenix, Arizona. When I'm not working taking pictures of old cars and trucks, I'm either writing articles for Creative Market or hawking stickers at Whipps Sticker Co.
View More Posts