Introducing Ultimate Gray and Illuminating: Pantone's Colors of the Year for 2021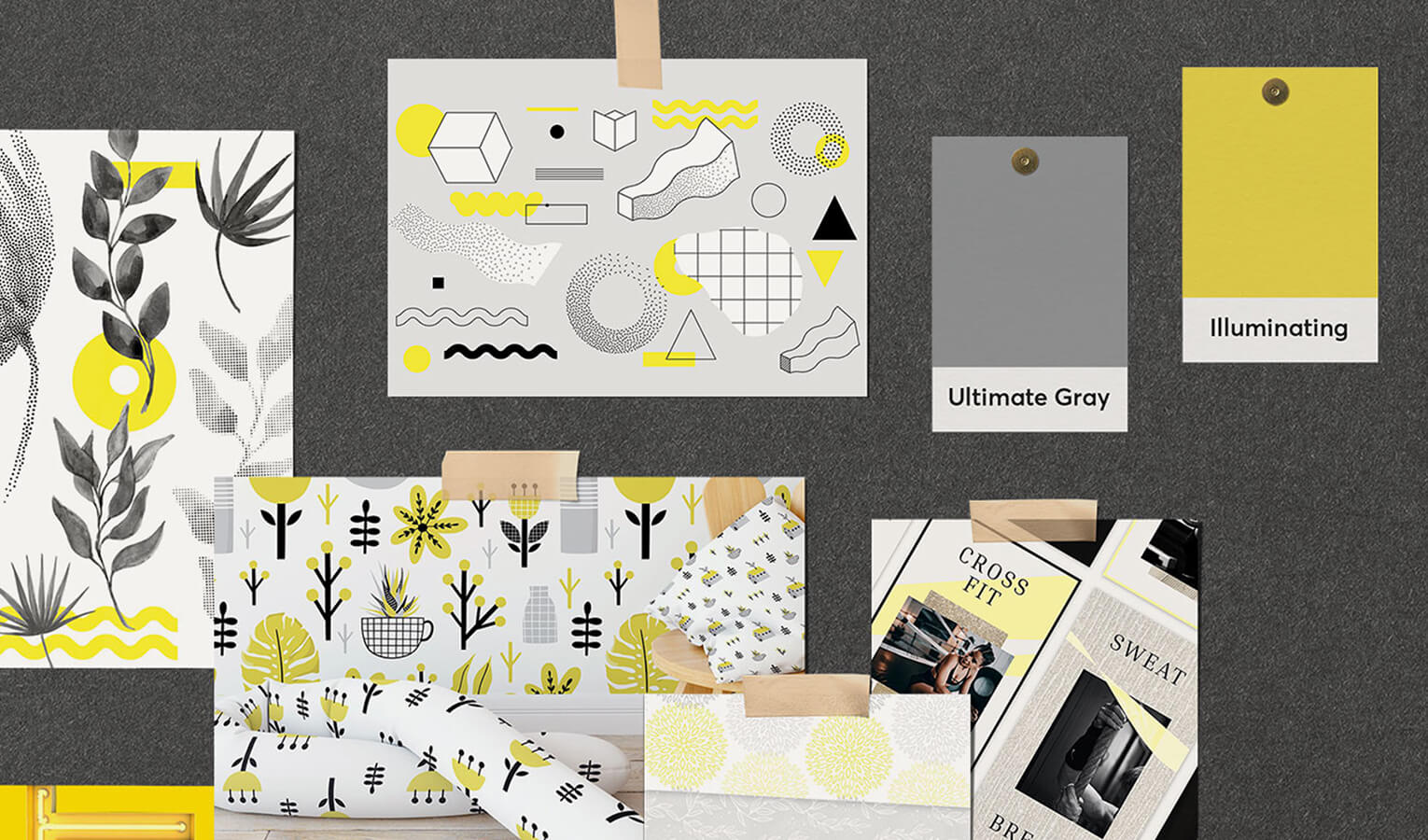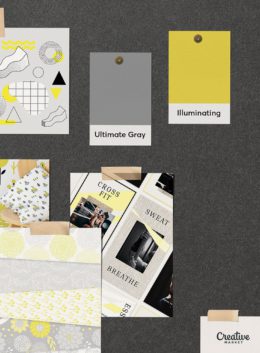 There is strength in optimism. Or at least that's Pantone's proposal for 2021: a color story that combines vitality and fortitude. The resilience we'll need to overcome 2020's challenges and the vivacious energy that will inspire us to do it. In selecting Ultimate Gray and Illuminating (Yellow) as their colors of the year for 2021, Pantone hopes to convey a mix of temperance and warmth.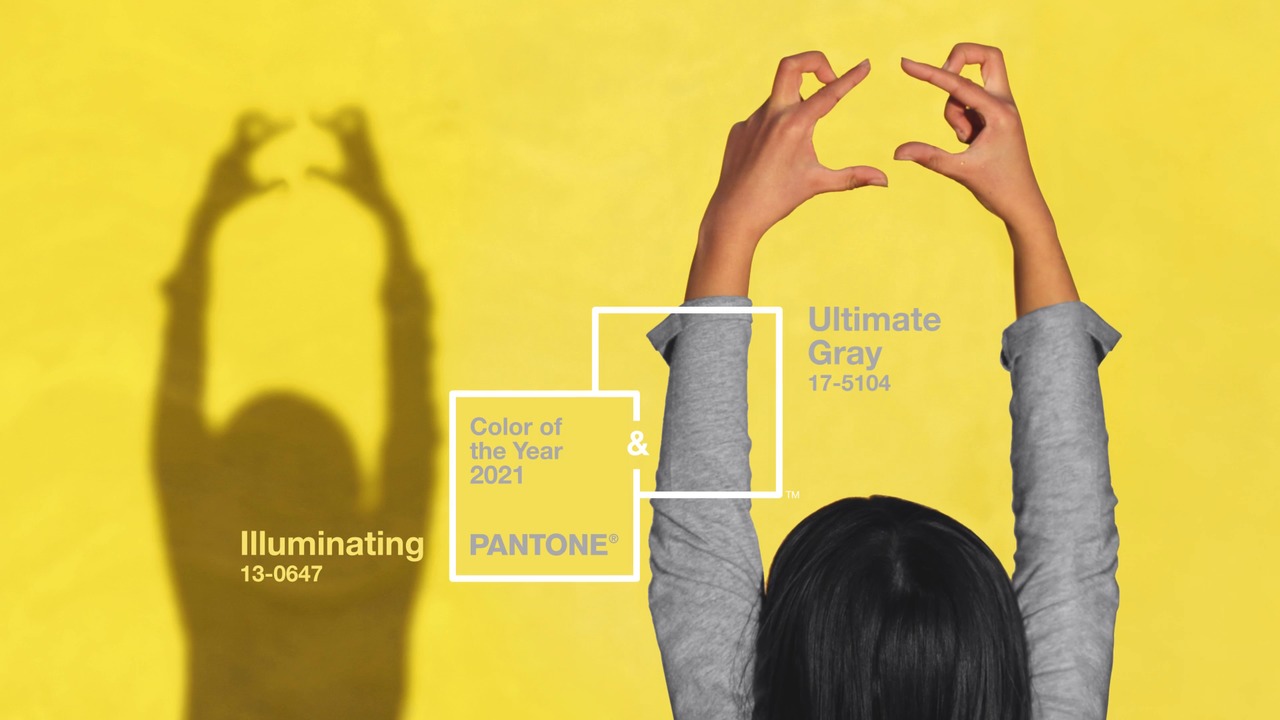 In the last few years, we've gotten used to seeing a single hue as Pantone's Color of the Year. Perhaps as evidence of our conflicting emotions, this year's color pair invites us to embrace the value of our differences. Creatives' reactions to this choice are divided, to say the least. We're used to adding white to create tints, gray to create tones, and black to create shades. Many use gray as a tool to precisely reduce chroma, or neutralize colorfulness; so seeing it as one of 2021's most influential color picks creates mixed feelings.
However, regardless of how we feel about Ultimate Gray, Illuminating, and combining them, this selection is bound to impact the design industry going forward. Here's everything you need to know about Pantone's Colors of the Year for 2021.

Color Values
Head over to Pantone's Color of the Year page to grab RGB and HEX values to reproduce Ultimate Gray and Illuminating in different mediums. While they don't list CMYK values, we're including a close approximation in the codes below. They also offer an .ASE file for use in Adobe applications and a complementary set of palettes to give you a head start.
Ultimate Gray Color Values
Pantone: 17-5104 TCX (Cotton), Cool Gray 7 C (Solid Coated Ink)
RGB: 151, 153, 155
HEX/HTML: #97999B
CMYK (approximation): 44, 35, 34, 1
Illuminating Color Values
Pantone: 13-0647 TCX (Cotton), 106 C (Solid Coated Ink)
RGB: 245, 223, 77
HEX/HTML: #F5DF4D
CMYK (approximation): 6, 7, 82, 0
Looking for a refresher on the various color codes, what they mean, and their applications? Make sure to check out this article where we explore the differences and technical details you need to know.
Start Designing With Ultimate Gray and Illuminating
Here's a collection of stunning Creative Market products that are already applying Pantone's colors or slight variations. Experimenting with Pantone's Color of the Year 2021 is much easier when you start with a pre-designed asset like these:
---
Products Seen In This Post: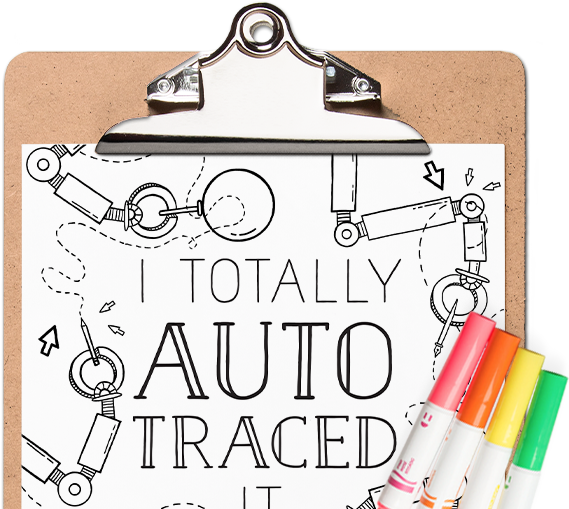 Stop stressing, start coloring.
Download your free coloring book
Designer life got you down? We designed this coloring book to help you laugh, relax, and celebrate the things that make our craft unique.
Get your book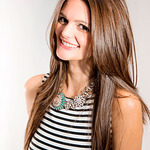 Laura Busche
Brand strategist. Creating design tools to empower creative entrepreneurs. Author of the Lean Branding book. MA in Design Management from the Savannah College of Art and Design (SCAD).
View More Posts