15 Paper Portfolio Layout Ideas and Examples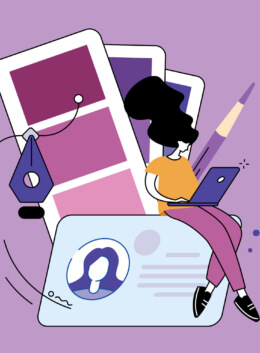 Portfolios are vital in showcasing one's work and experiences to potential clients and or future employers. Whether you are a graphic designer, artist, or creative director, having a portfolio can help you present a compilation of your masterpieces visually. Both online and printed portfolios could be a gateway for easier appreciation of your work.
It is always nice to have a traditional touch of doing things. And in this case, having a paper portfolio on hand when meeting a client could actually help you show your style and brand even more.
Here are some tips and ideas on how you can make sure that your paper portfolio doesn't miss the mark
Tips on Making a Printed Graphic Design Portfolio
When it comes to paper portfolios, the key is to make a lasting impression. Your graphic design portfolio must show not just your skills and talents as a designer but also your ability to think outside the box. Here are some advice and portfolio examples.
Treat yourself as a brand.
Personal branding is an effective way to promote yourself. As a brand, your brand identity needs to be present in all your designs. Remember your personality and strengths as a graphic designer when creating your paper portfolio. Apply your signature style and, if possible, include your logo on every page to help build brand awareness, like how Studio Bons did in this portfolio template.
Tell your story.
When clients get a hold of your portfolio, they won't immediately understand what they are looking at. It's important that you include details and descriptions that will tell the story behind every piece of work. This would provide clients with insights into your design process so they get a better idea of what to expect from you.
Show your best side.
Another advantage of paper portfolios is that they can be expanded or trimmed down to fit the job or opportunity you are going for. So when you meet a client, it is advisable to be prepared to walk them through how an entire project came to be because your digital or paper portfolio only shows parts of your work that are relevant to their requirements.
Include necessary details.
A professional portfolio functions the same way as a resume, so it should contain your complete contact information, a URL or QR code to your online portfolio, and other details that will help clients or employers find you online as well as offline.
Break tradition.
Physical portfolios do not necessarily have to be a booklet, magazine, or even made of paper. A portfolio can take on any form as long as it exhibits your work, ideas, and identity in a distinguishable way. A paper portfolio should fit your work, not the other way around. This portfolio with a unique wooden cover shows how you can use different materials to express your creativity.
Image Source: Pinterest
Use the element of surprise.
Do the unexpected. You can design your portfolio to look plain on the outside, but then, it turns into an elaborate pop-up book when opened. The things that people do not see coming are what they remember the most.
Engage your audience.
The best thing about paper portfolios is that they promote interaction. Letting your audience experience your portfolio through touch and sight makes your work more appealing and memorable. Make people interact with your portfolio through puzzles, textures, embossed designs and other creative gimmicks that can prompt engagement. This portfolio with die-cut printing and engraving is a great example.
Image Source: Pinterest
Prioritize functionality.
Lastly, your creative portfolio should have a secondary function to give people a reason to keep it. You can try printing your portfolio into a calendar or making your artworks double as postcards. If it is something that can be decorative or they can use, they will hold onto it for longer and won't easily throw it away.
Unique Graphic Design Portfolio Ideas You Can Try
Get inspiration and learn a few tricks from these unique creative portfolio examples.
Portfolio Book
Choosing a portfolio book to showcase your work indicates that you have a lot of experience and further establishes you as an expert in your field.
What's a better way to present yourself as a brand than by literally having your face printed on your portfolio cover? This portfolio book mockup definitely has the right idea by creating a self-portrait using book spines.
Portfolio Booklet
Meanwhile, a booklet is perfect if you want to include only a few examples of your work in your printed portfolio. You can create separate booklets with each one dedicated to a specific skill set so you have something to show for different types of jobs.
Since booklets are commonly used in the corporate world, you should make yours unique by utilizing unusual layouts, like this portfolio template.
Portfolio Magazine
If you want a more sophisticated look for your portfolio, then a magazine layout is the perfect choice because it shows off your works like products from a catalog. It is also ideal for displaying images and illustrations with a portrait orientation.
Check out this sleek magazine portfolio template design from Studio Standard.
Portfolio Cards
Designing paper portfolios like cards or postcards makes these more compact and shareable. Create an attractive postcard by using big images with prints on both sides. Postcards are meant to be kept or given, and by using postcards to display your work, people will either keep them or give them to someone they know. Either way, it's a win-win situation.
Here's a great template you can use.
Portfolio Envelope
Who says using a good old-fashioned envelope to carry your portfolio has to be uninspired? Here is an example of how you can spruce up your paper portfolio through creative and resourceful packing.
Image Source: Pinterest
Portfolio Folder
Redefine the traditional folder with an ingenious portfolio such as this, where you can put as many files as you want in the custom-made pockets, including a CD, USB flash drive or other multimedia storage devices to provide digital access to your work samples.
Image Source: Pinterest
Portfolio Album
You can also try a DIY portfolio album in which your work samples are inserted in photo frames. It makes for a great interactive gimmick as it allows viewers to take out each piece and reassemble the album any way they want. Use this for inspiration.
Image Source: Pinterest
Mini Portfolio
Even if you have a lot of stuff to show, you don't want to overwhelm your client by showing everything you've ever done when they only want to get an idea of the kind of work that you do. In that case, a mini portfolio will do the trick. In this example, the owner only used a single piece of paper folded into six parts and she was still able to provide a comprehensive background on her design skills and experiences.
Portfolio Box
You know what they say, go big or go home. A high-quality handmade box containing your work samples is something that will really surprise and impress clients.
Image Source: Pinterest
Portfolio Scrapbook
Finally, if you really want to go all out, you can create a portfolio scrapbook to show clients that you are a versatile artist who can work with different mediums.
Image Source: Pinterest
Hope these ideas and examples helped you see clearly the kind of portfolio that perfectly suits your skills and identity as a designer. Sign up here for more tips and inspiration!
Getting started with hand lettering?
Free lettering worksheets
Download these worksheets and start practicing with simple instructions and tracing exercises.
Download now!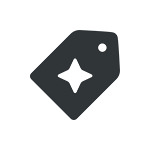 Creative Market