5 Ways to Boost Your Pinterest Affiliate Marketing Income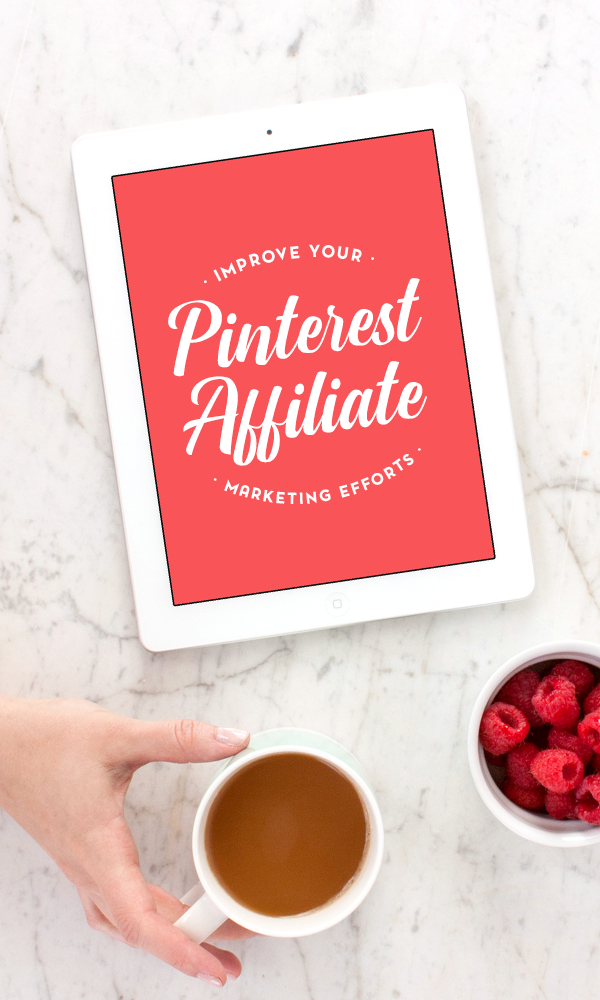 Pinterest is a fantastic tool for finding relevant content. In fact, most people confuse Pinterest as social media. It's a search engine. More people are likely to use Pinterest to find something versus Google visually.
Are you looking for the perfect wedding dress? I imagine you've probably been pinning your dream wedding for some time now, right? Or what about a week's worth of healthy dinner recipes? Pinterest is my jam.
Pinterest Is My Single Biggest Traffic Driver
Pinterest has driven over 60% of my blog's traffic. That, in turn, has gained me more subscribers to my email list, and more sales of my courses and products.
I've spent a lot of time pursuing a strategic plan to reach the right people and continue to grow my following to well over 20K people. If you want to know how I did it, then read here.
Only recently did I start using Pinterest as a method for promoting my affiliate links. My previous post here on the Creative Market blog talks about how you can use affiliate marketing and your partner links to earn passive income
.
5 Ways to Improve Your Pinterest Affiliate Marketing Efforts
If you're wondering how you can improve on your Pinterest affiliate marketing efforts, try these five things:
Brand Your Pinterest Account & Boards
Stop everything you are doing and clean up your Pinterest account. You should only be creating boards that are relevant to your brand and your target audience (if you're using it for business).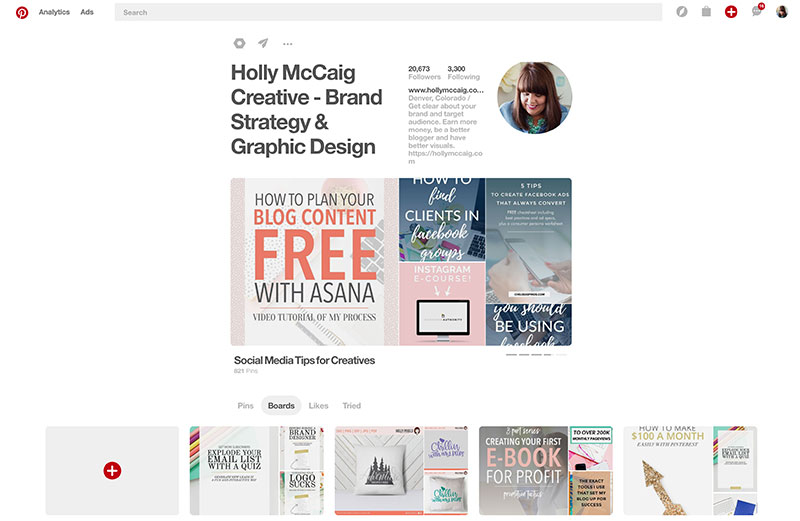 What I mean is parenting advice and recipes are not something you should have public if you post about art topics to your audience. The cool thing is that you can still pin them, just make those boards secret so no one else can see them.
Then, go in and make sure that your pins on each board fit the message. Delete pins that are not on brand or are going to dead links. You can do this automatically with BoardBooster by running their Pin Doctor report.
And, finally, pick a pin that is relevant to your brand, or even better, one of your blog pins as your cover image. This will help people to identify that your content is what they are interested in seeing.
Use Vertical Pins That Are Visually Pleasing
Vertical pins are tall graphics, and these perform better on Pinterest. You should use something that is a 2:3 ratio when creating your blog graphic pins. Anything taller (those annoying ones that take up a page while you scroll) will not perform well.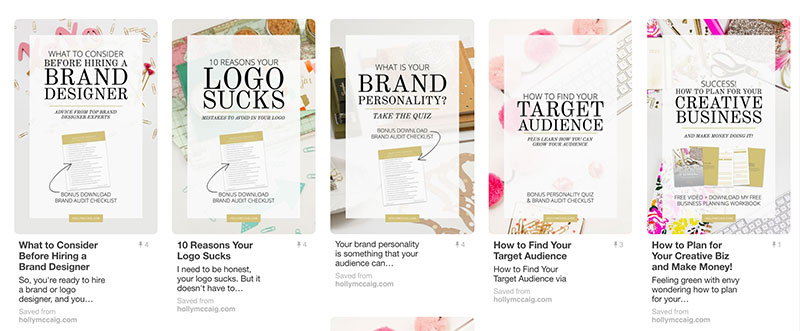 Make sure you are using bright photographs or graphics for your pins as these do much better than darker images. And, identify what the topic you are pinning is with title text that can be easily read. Remember, some people look at Pinterest on their phones so make it easy on the eyes.
If you're pinning from Creative Market's affiliate links, this can be difficult. So far, I haven't seen a huge problem here with getting my pins seen and repinned. If you really wanted to spend the time creating new graphics, you could. But who has the time for that?
Use Relevant Keywords
Remember, Pinterest is a search engine. The keywords you use in your descriptions are just as important here. People search for pins, and boards using these keywords so you want to use them wherever you can.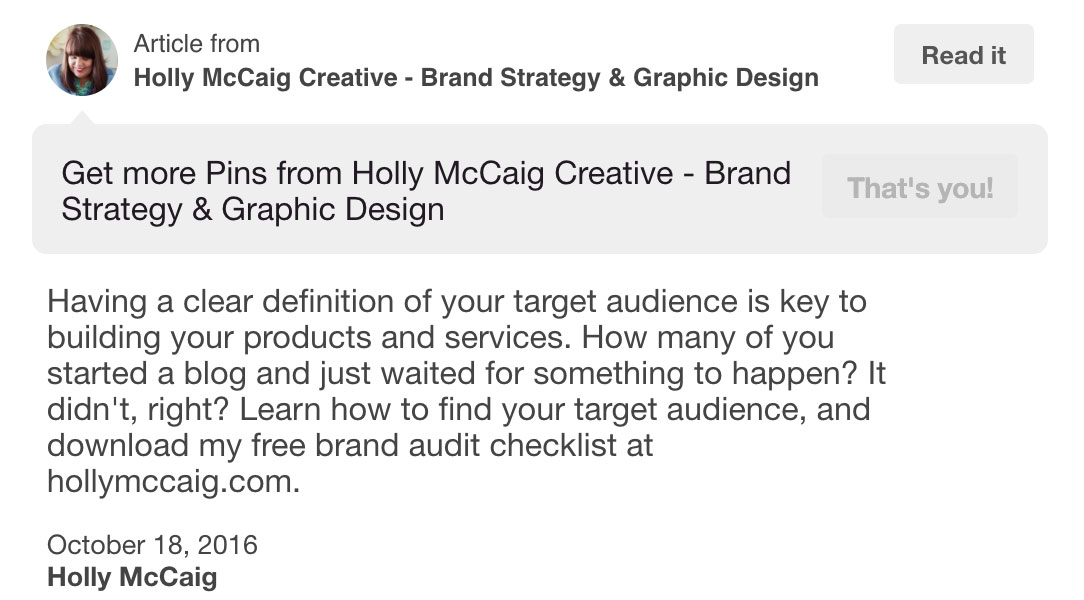 Use keywords in your profile, your board descriptions, and each pin. It's also important to use keywords in the ALT text of your pin graphics. This mostly pertains to your own blog pins. Unless you're creating a blog post with Creative Market product previews, you won't do this pinning directly from CM.
Use your researched keywords for your blog posts/products and be sure to add them to your pin's description. Using varying combinations of keywords will increase visibility.
Pin Consistently – Use a Scheduler
According to Ahalogy, you should be pinning about 15-30 pins a day. I tend to pin about 30-50 pins a day. There are varying reports on what is best. However, the key is to pin throughout the day, consistently. As they said here on Buffer, p
in as often as you have time for.
80% of your pins should be someone else's content – again, something I read. The point is to not be spammy with your content. If you're targeting a particular audience, give them other great content they might find interesting. This is why I only choose about 10 products on Creative Market per day to share. I don't want to seem spammy, and I spread them out throughout the day.
Struggling to pin that much that often? Use a scheduler. I happen to use BoardBooster to repin my own pins automatically on a loop. This keeps my content fresh and seen.
I also use TailWind to schedule my pins. Tailwind analyzes my best pinning times. This simply means when my pins are being repinned. So I add pins to my queue, and it will automatically pin them to the boards I want them shared to on schedule.
Using an automated system for this has been a lifesaver for me. While consistency is key to growth on Pinterest, I could never pin that often during the best times all day on manual mode. I would never get anything done.
Since using these automated systems, my following has grown consistently, and I continue to get blog traffic I would not have gotten anywhere else.
Join Group Boards For Maximum Exposure
Group boards that are relevant to my brand have been game changers for me. Group boards guarantee that your content is seen.
Group boards are boards on Pinterest with multiple contributors. They will usually have a very high number of followers which means more people can see your content. This, in turn, means more repins and traffic to your blog or product.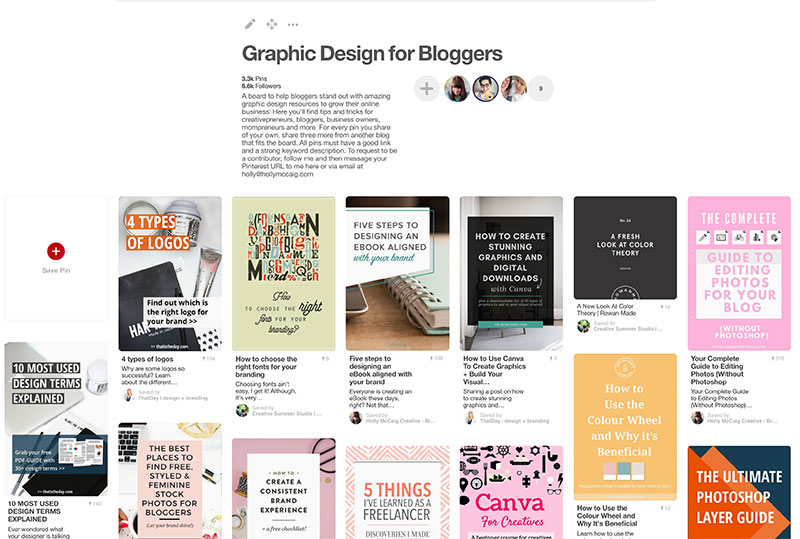 If you're using affiliate marketing, group boards can get your affiliate links seen by more people.
The one downfall I have found about group boards is that often, many people will want to join them, but the owner isn't doing a good job of approving them. So, I've asked to join group boards on numerous occasions with no response.
If you're a graphic artist, like me, you can request to join my group board, Graphic Design for Bloggers. On this board, we pin content for bloggers as it relates to graphics to help them have better visuals. 
You can also join my group board called, Blogging and Brand Clarity. This board is great if you're looking to share resources about branding and blogging to your audience. 
So, if you're looking to implement affiliate marketing to your products or other products like those found on Creative Market, get your Pinterest in good shape, and utilize it. You won't be disappointed!
Pin this for later!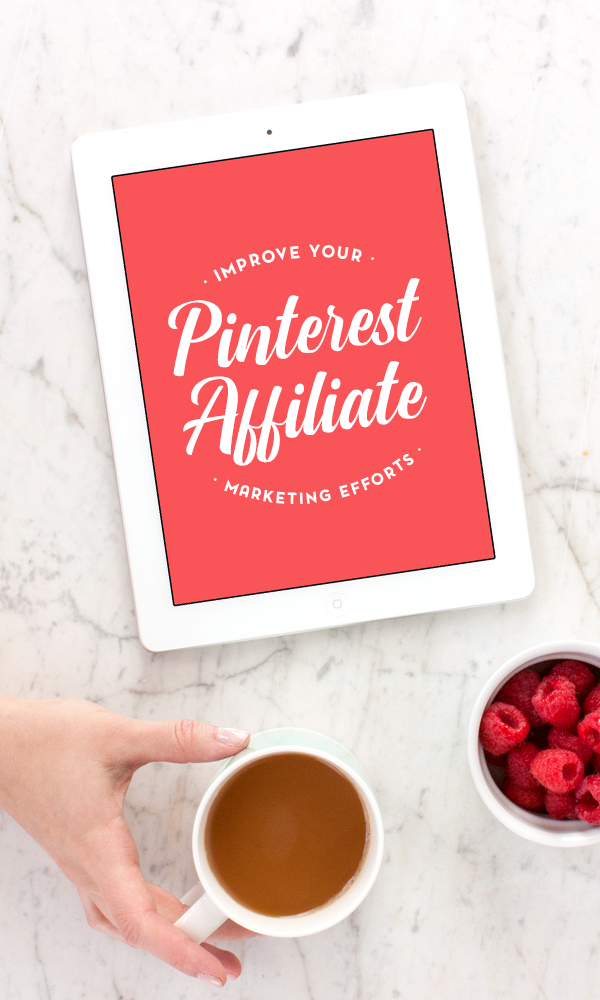 Get Started: Join the Creative Market Partner Program
Check out the Partner Program page to apply and start earning a 10% cut of everything your referred customers buy for a full year.
---
Products Seen In This Post: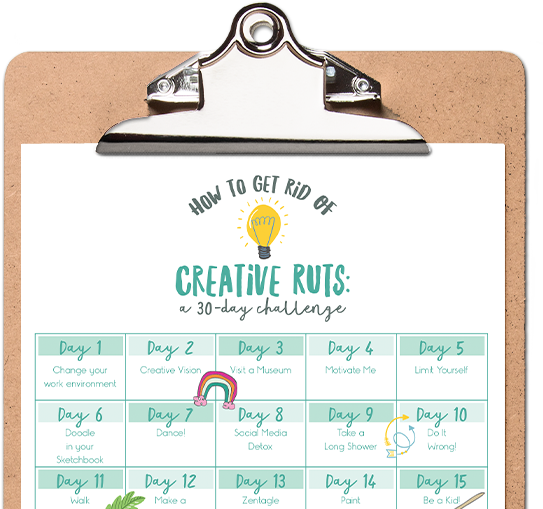 Free 30-Day Creative Challenge Calendar
Get Rid of Creative Ruts Once and for All
We have created a calendar with 30 creative activities to help you beat those dreaded blocks.
Download your calendar
Holly McCaig
Hi! I'm Holly McCaig of Holly Pixels - I teach iPad Brush Lettering and make and sell Procreate brushes and other goodies. Want a free brush? Visit me at hollypixels.com.
View More Posts