15 Powerful, Edgy Fonts That Command Attention
Skip system font lookalikes and wow your audience with truly captivating type families. In this curated roundup, we're introducing you to bold, striking font options such as the vintage Fonseca Grande or the attention-grabbing Turismo.
Words can mean everything, especially when they're set with the right font. At Creative Market, we're all about pushing past limitations and letting your imagination soar. Let's not restrict ourselves to the typical system fonts that users are so used to seeing. This time around, we're introducing you to bold, striking font options such as the vintage Fonseca Grande or the attention-grabbing Turismo.
From the fierce to the romantic and downright artistic, we have zoomed down to 15 edgy fonts that will bring newfound impact to your content in 2020 and beyond.
Have Heart
Have Heart is a set of 2 handmade marker pen fonts by Sam Parrett. The product includes 12 free swashes that will provide your words with a beautiful flourish for the finishing touches to your masterpiece. The gentle and heart-warming font has been featured by the Hallmark channel in its recent ad runs.
Turismo Modern CF
Connary Fagen was inspired by motorcar, technology, and business concepts from the 1960s and 1920s when he created Turismo Modern CF. The font combines strong rectangular shapes with sloping elongated curves. The product has 7 weights to provide maximum impact in your campaigns and is available in both Latin and Cyrillic scripts. Each purchase comes with free updates and feature additions.
Norwolk – Thin Line Decorative Font
It is clear that Norwolk – Thin Line Decorative Font was developed by Struvictory.art to beautify your content. The folk-inspired font has symbol-decorated upper case letters that will immediately transform your write-ups into visual treats for your readers. The font is ideal for tattoos, poster, and clothing designs that require an artisanal vibe.
The Bohemian Alchemist
As its name suggests, the font carries a mystifying non-mainstream appeal. The Bohemian Alchemist developed by Opus Nigrum comes with 15 badges influenced by Native American traditions. Its design was inspired by the labels of old pharmacy bottles and entirely handmade to perfection. A brilliant choice for designers who wish to add a retro, dirty art look to their projects.
Baro
The chromatic designer's dream come true. Baro was created by Paris-based designer Julie Soudanne and contains 7 sans serif fonts. The idea was based off the Baro Plain font comprising thick mono-linear lines. This is ideal for chromatic typesetting in Adobe Creative Suite applications, allowing you to easily pair colors in each font layer.
Matrice
A font inspired by the Grotesk typefaces developed in the early 20th century. The design was created by Studio Sun, a creative agency based in Indonesia. Matrice is available in 8 weights alongside their natural italics. It serves as a crisp and stylish alternative when designing logotypes and headline texts.
Luchador! – Serif Display Typeface
Luchador! is a serif display typeface created by Great Scott. The package is available with the Crafters' Toolbox Version 2, which is stocked with 76 fonts and 200 banners and badges. There are 4 types of font in the Luchador! Style, namely Luchador Regular, Luchador Obliques and Luchador Lines along with a bonus Gunnar Regular font. As described by its creator, this font is full of the weight, character, and charisma of a Mexican Luchador wrestler!
Quirk
Quirk is a fun, stackable font that can add personality and energy to your compositions. It was created by Alex Cottles from The Routine Creative, who made sure it offered lots of OpenType features and flexibility.
Fonseca Grande
A font combination perfect for attention-grabbing postcard designs and more. Fonseca Grande was created by Nasir Udin and includes free text effect PSD actions & AI actions for added animation to your pieces.
Carlson
Carlson is a unique font that combines old and new. A creation of Alphabeta, the design was influenced by nuovo and contemporary art forms. Carlson is available in 3 families: script, bold sans serif and condensed sans serif alongside OpenType features such as swashes and ligatures to provide greater freedom.
VVDS Pacifica
VVDS Pacifica by Vintage Voyage D.S. was heavily inspired by American branding typography from the end of the 20th century. The clean and fun font comes in variations such as filled, highlight, or pressed to achieve the best effect for your digital designs.
Kristopher
Kristopher is a stylish and elegant font developed by Vintage Voyage D.S. The key feature of Kristopher is its wide array of stylish customization through curve compositions and alternating letters. Classic or modern, you get to make the call with this highly adaptable font.
Flor Layered Font
Flor Layered font is a romantic floral-inspired font created by Shoutbam. It comes with 6 font styles and includes 479 glyphs, 26 ligatures, and 28 floral ornament illustrations. Every letter comes with 3 alternatives with each shape drawn by hand. With its floral and leafy designs, Flor is brilliant for a nature-themed project or fairy tale mood.
Hot Mess! SVG Font
Hot Mess! is touted as bold, brazen, and irresistibly fun – which can't be closer to the truth. The hand-brushed font was created by Sam Parrett and is available in SVG and regular formats. Each format comes with 4 swashes to add stylish finishes to your content.
Unleash
Unleash by Big Cat Creative is a modern and edgy handwritten sans serif duo package. The duo includes a handwritten script paired with a bold and clean all caps sans serif. Unleash comes with 4 styles: Handwritten Regular, Handwritten Alternative, Handwritten Ligatures, and San Serif Regular that are easily mixed and matched for your poster, logotype, and branding needs.
Choosing the Right Font
When it comes down to selecting the best font, it is all about picking the style that enhances your personality and theme. With edgy and highly customized alternatives, designers can easily realize the concepts they've always desired but fail to achieve with standard font options. Although they say a picture paints a thousand words, pretty words can be used to paint pictures too.
---
Products Seen In This Post: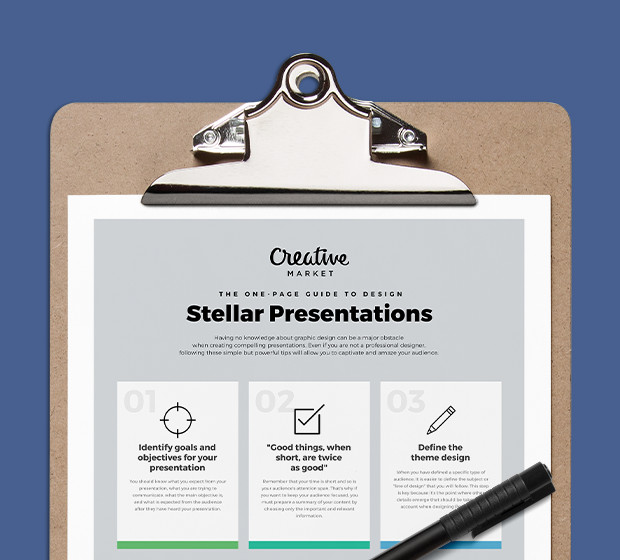 Here's the free guide you need
Make your next presentation your best presentation.
Grab this one pager with a summary of key tips to create a powerful presentation from scratch.
Download now!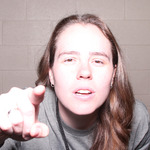 Lesley Yarbrough
Tinkerer. Maker of quirky fonts with a sprouty disposition.
View More Posts