20 Ready-to-Print Cards For Father's Day
Funny, tender or inspirational, the best Father's Day card captures just what you're feeling about your dad. But you may not find those perfect sentiments on a generic card off the rack. This collection of ready-to-print cards for Father's Day features unique designs, eye-catching images, and warm hand lettering for printing and use in paper projects of all kinds. With rustic detailing and informal all caps lettering, "A Father Is Someone You Look Up To" can be used in projects including T-shirts, mugs, and paper cutting. The file comes in SVG, DXF, EPS and JPEG formats for printing or importing into paper cutting programs.
"Dads Are Most Ordinary Men" features informal hand lettering and lots of open space. This image comes in SVG, DXF, EPS, PNG, and JPEG formats in a single zipped file for use in a variety of print and paper cutting projects.
With 11 handmade linocut backgrounds in both EPS and JPEG formats, this Father's Day greetings set also comes with a ruling pen for creating personalized inscriptions.
This Happy Father's Day card set features six unique images celebrating different facets of fatherhood, accompanied by a greeting in loopy, handwritten letters. The set comes in both EPS and JPEG format for use in a variety of card projects.
This greeting card template features a vector illustration of that infamous Father's Day gift: a tie. The template includes the vector image in EPS and AI file formats, along with links to a list of free fonts for use with the template.
This set of card templates, patterns, and images features a family of happy crocodiles celebrating a variety of occasions, including Father's Day. The Croco's Joy set includes 35 objects, four seamless patterns, and five ready-to-print cards in PNG format, plus JPEG previews.
This set of two "hipster" cards features an old-fashioned mustache and retro lettering on a gray background for printing as-is or use in other paper projects.
This Happy Father's Day set features the "hipster" mustache and retro lettering styles of the 2 Father's Day Cards set, but with patterned blue backgrounds and blue palette.
With a top hat, mustache and swashy, retro lettering, this lettering card template can be used in a variety of Father's Day-themed projects. The set comes in both EPS and JPEG file formats for use in most lettering projects.
This Father's Day card template features a papercut style. It includes one decorative illustration in EPS, AI, and JPEG formats for posters, greeting cards, and flyers.
With a stylized mustache and stars, this black and white card features swashy, retro lettering with plenty of embellishments for use as-is or in other Father's Day-themed design projects.
With a colored pencil image and hand-drawn lettering, this Happy Father's Day poster contains transparency and blending effects. The zip file contains both EPS and JPEG files.
This set of two Best Dad in the World cards feature retro-styled lettering and embellishments on patterned and solid backgrounds. The zip file contains 2 EPS files and 2 high-resolution JPEG images.
With fanciful lettering and a prominent vector image of a screw, this cutting file can be imported to a number of different paper crafting programs. The set includes the image in SVG, DXF, EPS, PNG, and JPEG formats for use in a wide range of card-making projects.
With retro styling and a mix of informal typography, this vector image features a mustache and glasses. Download it for printing as-is, or incorporate into other design projects.
With banners, stars, and hearts, this vector template offers Father's Day greetings with retro style. With a customizable "from" field, this template comes in both EPS and AI formats.
This set of 12 retro-themed cards features variations on Father's Day greetings and multiple patterned backgrounds. It includes 15 EPS files with vector card templates plus one EPS lettering file, along with 12 JPEG card files.
With retro lettering and Father's Day images, this set of six Father's Day-themed designs also includes separate textures for use as backgrounds. All designs and textures are available as EPS files, along with a set of 12 high-resolution JPEG files.
This letter-sized certificate template features retro styling and whimsical Father's Day embellishments. The template includes both landscape and portrait orientations in EPS, AI and JPEG formats, along with editable fonts.
This Father's Day card template comes in EPS, PSD and JPEG formats. Fonts are not included, but the text layers can be deleted and replaced with your own custom text in all formats.
Designed for a variety of card and gift uses, these Father's Day card templates blend retro styling and whimsical lettering for an affectionate, light-hearted feel. Use them in design projects of all kinds to add a personal touch to Dad's special day.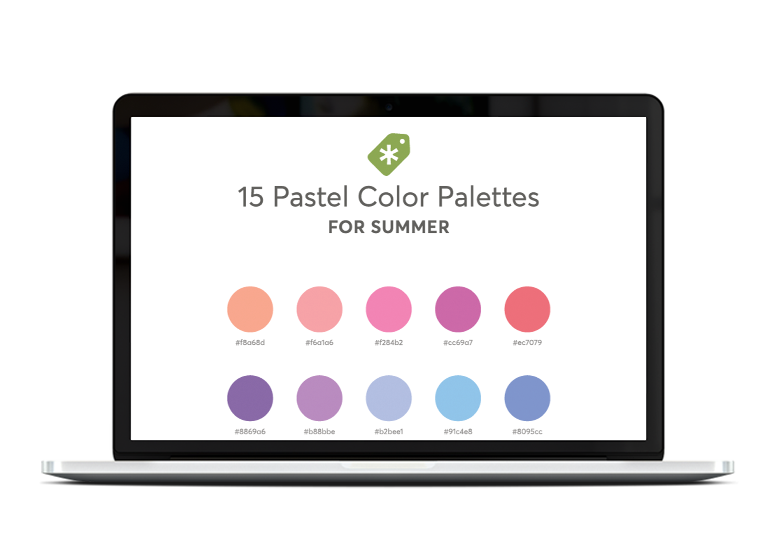 Add a splash of color to your next project.
Download our pastel summer palettes
Download our set of color palettes to get their exact hex codes!
Download the palettes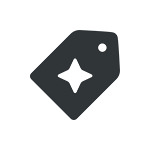 Creative Market