20 Must-Read Books for Product Designers at Any Stage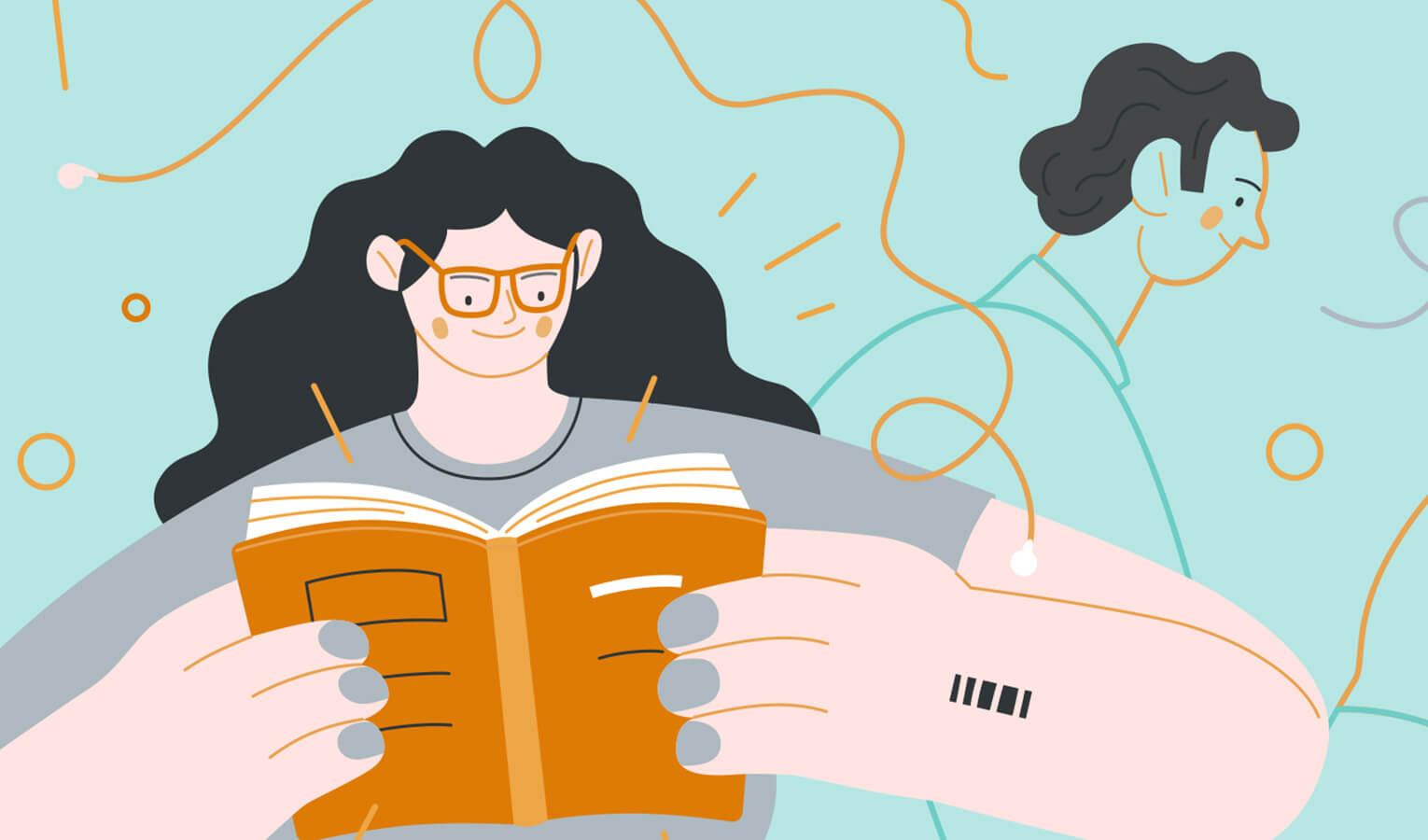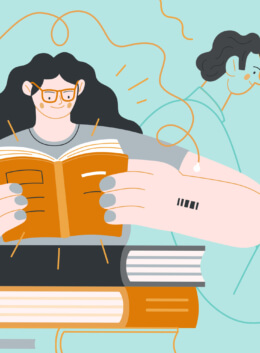 Product design is a complex discipline, requiring careful study and understanding of your user. We asked Creative Market's own product minds to open up their libraries and share some of the books that have shaped their careers. These outstanding product design books simplify essential design concepts like web form design, typography, research, UX, communication, data skills, and problem-solving among many others. Read on!
This product design book stands out as a top resource to help you create the most effective forms and encourage positive user interaction. It is built on years of experience and is recommended by experts from a wide variety of fields. The author, Luke Wroblewski, also consults other experts to present a thorough understanding of the subject. According to Seah Chickering-Burchesky, Senior Product Designer at Creative Market, "The field moves so fast that information goes out of date quickly, but I think the most useful book I read early in my career was this one."
The Elements of Typographic Style specifically focuses on print design, though its comprehensive look at the principles of typography also applies to web design and any other text medium. Written by Robert Bringhurst, this design book covers hundreds of years of typography design, looking at its history and development over time. Seah adds, "I'd also recommend this classic. It's geared toward print design but the fundamentals of typography apply everywhere."
This book explains human interaction through design and is a time-tested means of creating beautiful and simple designs. Written by Nick Disabato and illustrated by Daniel Bogan for supreme clarity, Cadence & Slang is a top resource for product designers. According to Lincoln Mongillo, VP of Product Management of Creative Market, the book is "one of my all-time favorites."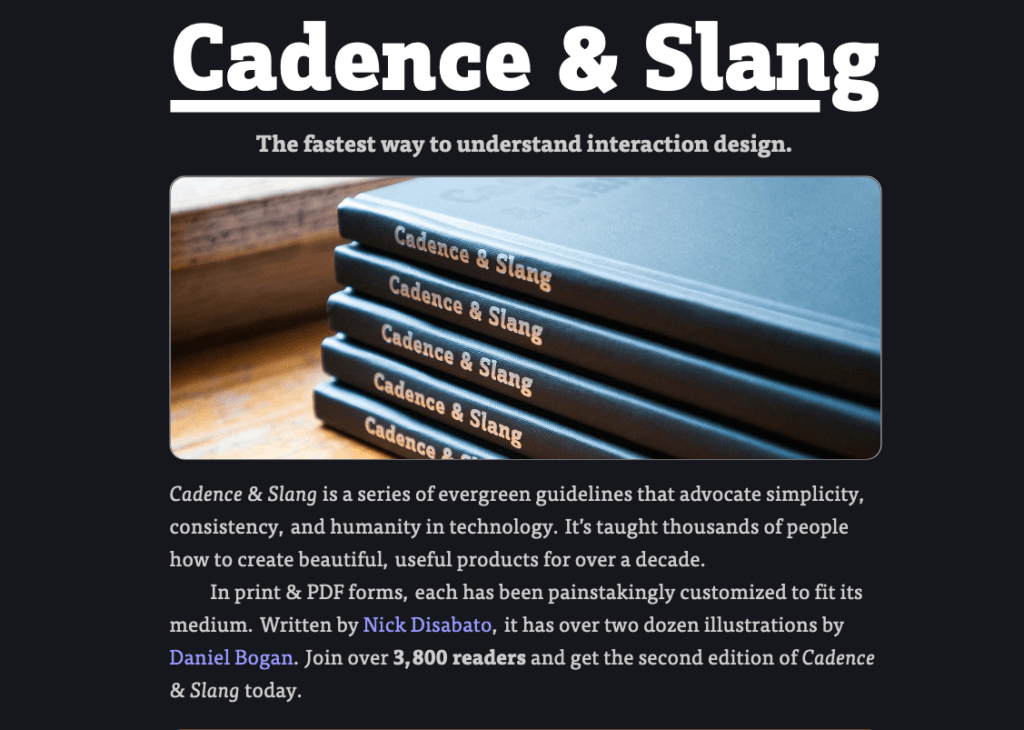 Just Enough Research gives you the tools and methods you need to research effectively and use what you find. This book is about more than just design best practices. It gives you guidance on how to discover what the best choices are. The writer, Erika Hall, is a "List Apart" author, a design consultant with decades of experience and co-host of the Voice of Design podcast. Lincoln says, "Pretty much all the ALA books are gold standard for me. Same with Rosenfeld."
With a name like Mental Models: Aligning Design Strategy with Human Behavior, you know this resource will have some deep insights for UX experts. You can learn the psychology behind what users like and improve your design strategies. Indi Young was a consultant and then the founder of Adaptive Path.
This UX book is more correctly named The Elements of User Experience by Jesse James Garrett. Now in its second edition, Elements of UX is a top reference for web and application designers, including those in the mobile space. JJG is a co-founder of Adaptive Path and has received a variety of awards for his work.
While other books focus on the process of design, Communicating Design is a comprehensive guide on the documentation that leads to great UX design. It explains concepts like content maps, wireframes, and sitemaps. Dan Brown is an information architect and author. According to David Panarelli, Director of Product Design here at Creative Market, "This is a great primer for overall UX documentation. Concept models, flow charts, usability test reports. Lots of helpful stuff."
This unusual book applies principles of design to business meetings, helping you make them more productive and successful. Meetings help give designers direction, and using Meeting Design, you can help ensure it is the right direction. Kevin M. Hoffman founded Seven Heads Design and now teaches on meetings and collaboration in many regions of the world. David Panarelli says, "No matter what you're doing as a designer, you're probably going to have a lot of meetings. This is a great one for making sure those meetings work really well."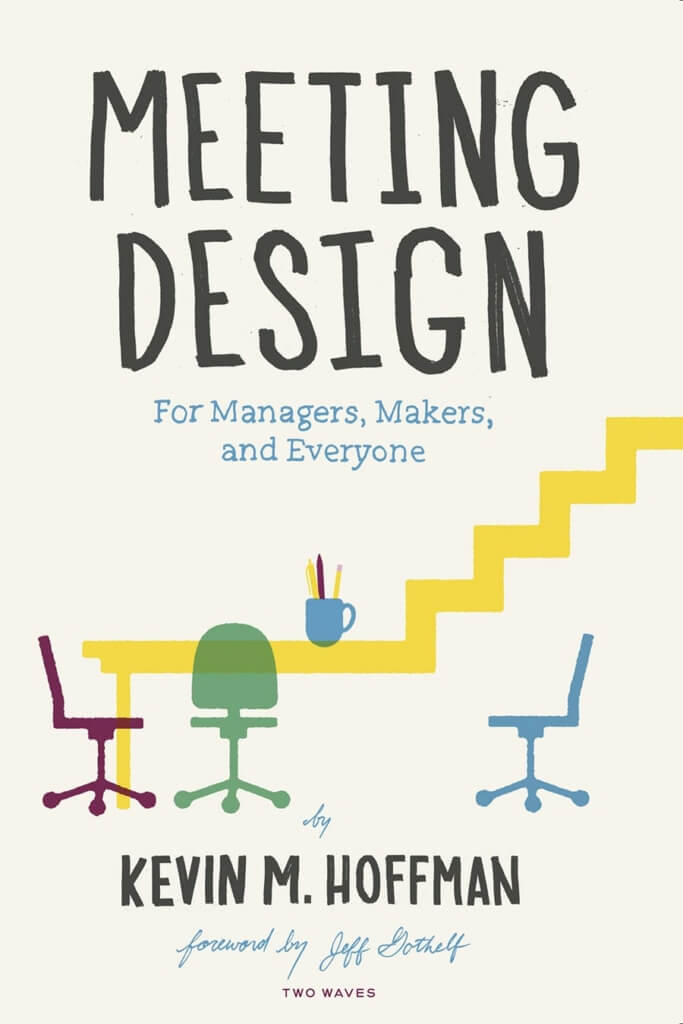 While not precisely in the same category as some of the other options on this list, UX Leadership is specific to design management and leadership. The book explores diversity, hiring, career development, and much more. The co-authors, Russ Unger and Chris Avore, are both highly experienced design leaders. According to David, "If someone is getting into a leadership role, this is an excellent book, specific to design leadership."
Handbook of Usability Testing: How to Plan, Design, and Conduct Effective Tests gives you tools to improve your designs based on user and system feedback. It was co-authored by Jeffrey Rubin, a research consultant for over 30 years, and Dana Chisnell, an experienced independent researcher and the founder of UsabilityWorks. David shares, "This book served me well in running usability tests. I used the methodology in this book as the framework for a series of tests for the National Science Foundation."
Nathan Ford, Director of Product at Creative Market, adds his thoughts on the next ten resources. He divided them into 4 categories: psychology, architecture, typography, and skills.
The first choice in the category of the psychology of design is The Design of Everyday Things, a fundamental primer on the subject with many useful examples and ideas. It explains and simplifies the intricacies of human-centered design. The author, Don Norman, is co-founder of the Nielsen Norman Group with degrees in engineering and psychology.
This book is more general, but still very applicable. It teaches you how to develop systems-thinking skills to solve problems ranging from global concerns to personal to business. Donella H. Meadows was an environmental scientist and Adjunct Professor at Dartmouth, as well as the founder of the Sustainability Institute.
Human logic is not always clear and reasonable, and surprising biases often affect design or how you view the designs of others. Design for Cognitive Bias helps you understand cognitive biases better and perceive your own possible biases. The writer, David Dylan Thomas, has given various presentations on design and bias at many prestigious venues.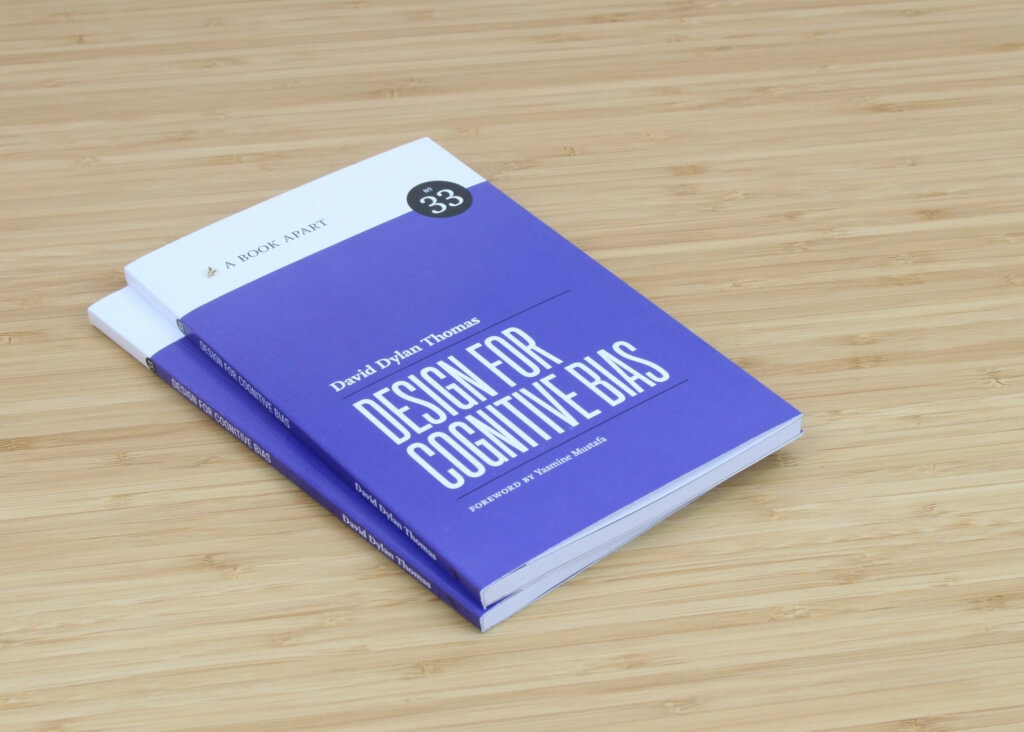 Now switching over to architecture, How Buildings Learn is also the story of how systems in general evolve. As an honored writer, Steward Brand is also an inventor, designer, and multimedia artist. In addition, he is the creator of New Games Tournaments and co-founder of Global Business Network.
This is another long-beloved resource on modern design, and while it is also specific to architecture, the principles still apply. Expert commentary fills this 50th-anniversary version. Christopher Alexander was an architect and a design theorist. His benchmark work will definitely give you some interesting thoughts on design.
Now returning to the specifics of typography, this unusually named book explains the conventions and different aspects of type design. Stop Stealing Sheep is perfect for beginners who want a deeper understanding of typography. The co-authors, E.M. Ginger and Erik Spiekermann, are both highly experienced in type design. Spiekermann is a graphic designer, writer, and information architect.
This design book is an essential guide for designers in different fields and levels of expertise. A follow-up to the bestselling Thinking with Type, this resource covers a wide range of typographic concepts and technologies. A prolific author with more than a dozen published books, Ellen Lupton is excellently qualified to offer advice and direction on this important topic.
On to skills. This book covers the subject of data and analytics and how it should affect design. Written by Jinho Kim and Thomas H Davenport, this title helps you make sense of quantitative information and use it effectively. Davenport is the bestselling author of Competing on Analytics among several others and a contributor to Harvard Business Review and the Financial Times.
In order to be an effective product designer, you have to be able to collaborate and communicate. Writing that Works offers advice on composition, fundraising, writing plans and reports, and more. Kenneth Roman is the former chairman and CEO of Ogilvy & Mather Worldwide and continues to be active on both nonprofit and corporate boards. Joel Raphaelson is Roman's coauthor for this book as well as the former Executive Creative Director of the same organization.
Are Your Lights On?: How to Figure Out What the Problem Really Is is easily the climax of this section of our picks. Understand and work through problems related to design (and everything else) in a way that is simple and pain-free. The authors are Donald C. Gause and Gerald M. Weinberg, a prolific writer and knowledgeable in a wide variety of fields. Nathan Ford calls this "one of my favorite books on problem-solving… ever."
Which product design book would you recommend?
These 20 resources can help you evolve and grow as a designer. Have you come across other titles that have shaped your practice? Let us know in the comments section below!
A handy checklist for your new site
Launch with confidence.
Check off these items before you go live and make sure that your visitors get the best possible experience.
Download your checklist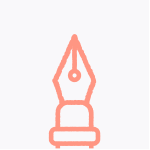 Sarah Huard
I am a freelance writer who is deeply committed to giving clients the ideal experience and the ideal content to fulfill every need. I have completed over 250 projects for satisfied clients. In addition to building my own business for providing web content, I am currently working with Scripted.com.
View More Posts