What You Need to Know About Photoshop Project Recess
Photoshop Project Recess is a brand-new user environment built specifically for web designers. The goal is to give professional designers the tools they need to work more efficiently and get better results within Photoshop. Adobe has done this by creating a whole new interface that operates inside Photoshop. It only exists in secret Adobe labs at the moment, but they recently gave the world a sneak peek into how it works. Let's take a look!

A Playground Environment
To give web designers a brand-new way to use Photoshop, Adobe has streamlined the user interface with Project Recess, with attention to the specialized needs of designers and their most common activities within the program. This "core UI" concept uses HTML/CSS to create a unique experience, with new interactions, new features and the ability to push feedback to drive continual advancement in Project Recess design.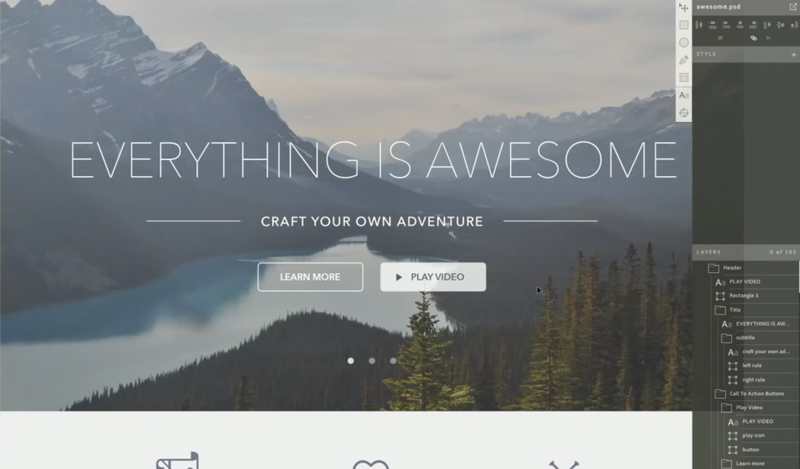 Look at Project Recess, and you see "clean UI"–smaller, more consolidated menus, a simpler toolbar, and not much else cluttering up the screen. Project Recess makes it easier to keep your attention on your images and layers, but you can also toggle between Project Recess and the main Photoshop interface to get additional tools if necessary.
Crafting Controls
One element of Project Recess is the ability to create customized controls and objects on the screen. For instance, designers can use streamlined menus to adjust size, shape, color and other properties for command buttons or other items on a page. With drop-downs, math operators and more, there are multiple ways for designers to perform the tasks that they do most often in Photoshop, and valuable shortcuts they can use to make their design process more convenient.


Whether it's scaling an image or control using a percentage of screen size, customizing page elements with a color title instead of the hex number, or taking advantage of consolidated controls instead of wrangling with three different menus, Project Recess represents the next version of core UI design that boosts the power of the designer. This new interface could cut potentially hours out of complex design projects.
Working Through Layers
Other types of functionality in Project Recess are aimed at helping designers sift through the various elements of a project. For instance, a combination of double-click and Escape shortcuts can help users navigate through various layers quickly and conveniently for an intuitive mouse/keyboard process that can expedite design or make it more ergonomic for someone who does it every day.
Other commands help to scale vectors or handle images to fine-tune an entire project.
Experimental Design
Project Recess is experimental; it's a work in progress. Future innovations will be influenced by the feedback that comes from the design community. However, for many professionals, it's a big step in the right direction toward easy and convenient project tools that support successful designers in the field.
What Do You Think?
Do you think Adobe is headed in the right direction in their attempt to make Photoshop more web-design-friendly? Will features like Project Recess make you think twice about turning to a popular Photoshop alternative like Sketch? Or is this all too little too late? We'd love to hear your thoughts!
Getting started with hand lettering?
Free lettering worksheets
Download these worksheets and start practicing with simple instructions and tracing exercises.
Download now!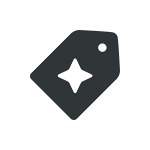 Creative Market