Realistic Poster Mockups to Display Your Designs in Style
The importance of versatile and realistic scenes to represent your artwork is impossible to quantify. These 15 amazing poster mockups sets are both inspiring and aesthetically pleasing.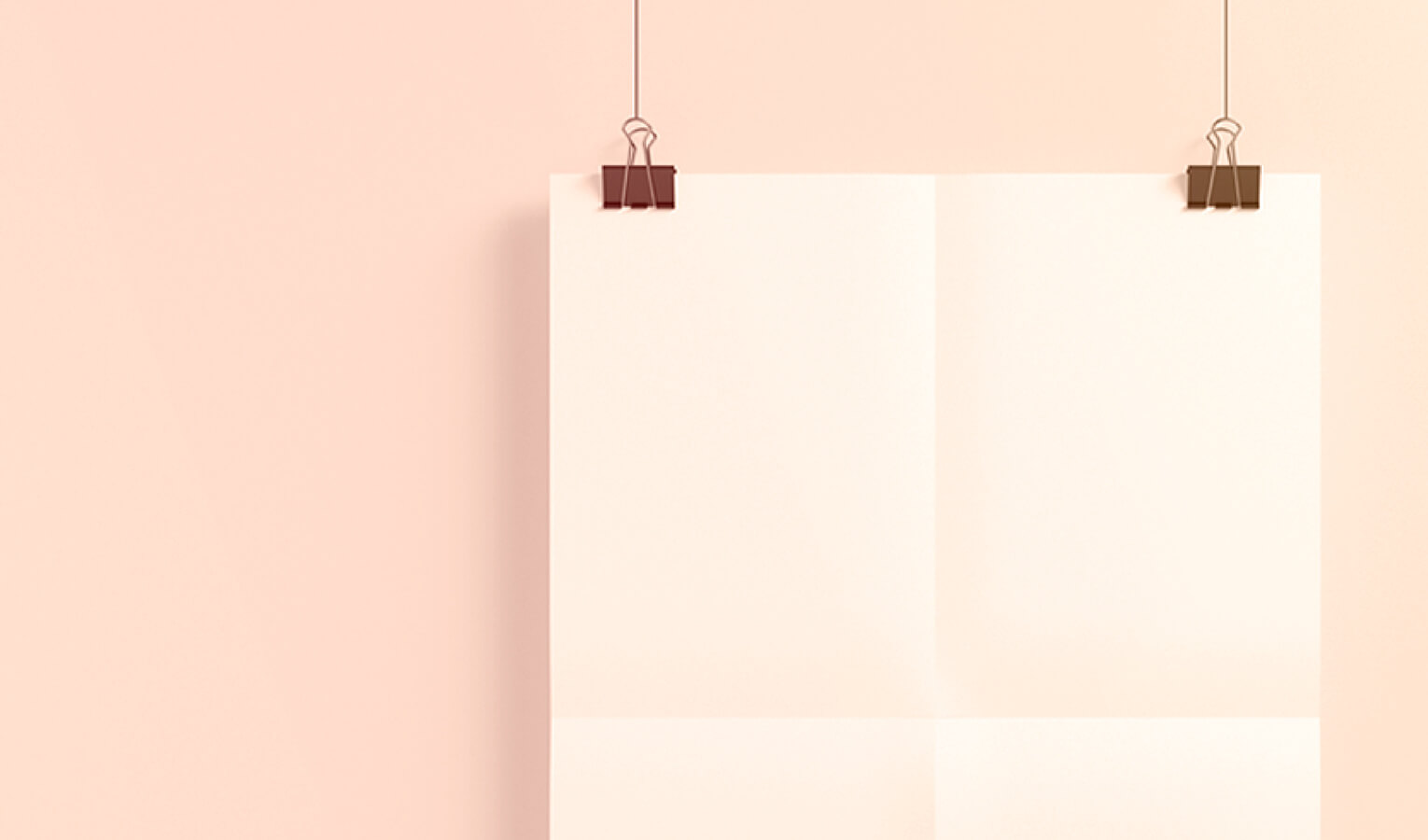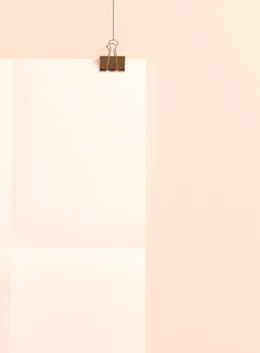 The importance of versatile and realistic scenes to represent your artwork is impossible to quantify. These 15 amazing poster mockups sets are both inspiring and aesthetically pleasing.
The poster collection was created by Pixelbuddha, a design shop that offers a wide range of fonts, graphics, templates, and add-ons. This collection includes three different levels of glue-texturing for a unique, somewhat rugged look. It offers 12 shadow overlays and 12 background textures. All of these options make the collection extremely versatile, and the result is a natural-looking poster with an unforgettable design.
This collection is perfect for making customizeable frames to show off your work. It includes six frames and two mounts, each of which are editable. You have a choice of 12 different shadow overlays, six wall textures, and seven colors. The collection also includes seven gorgeous plant overlay options. The kit was created by AM Studios, which also offers many other templates and graphics to add to your toolkit.
This is another amazing frame mockup set, this time from Creatsy. The design studio has brought many graphics and templates to the table. This set includes a layered and editable file. With an unlimited amount of sizes and proportions for the frames in both black and white, the neutral and crisp designs make this perfect to put the focus on your handiwork and present your art to the world.
Artcoast Studio offers templates, graphics, and fonts. Among their creations is this interesting frame mockup kit. It offers gold, grey, and black frames with Smart Objects. All of these are easy to use and are perfect for showcasing your designs on your blog, shop, or online art gallery. You can also use them on social media or printed material to market your brand.
This simple and minimalistic set of frame mockups includes calibrated shadows, angles, and luminosity. It permits high-resolution images in a variety of ratios and the frames are available in wooden, black, or white. The set was designed by HALFTOUNE, which also offers photos, templates, and graphics to complement your creative projects.
HALFTOUNE also brings us this remarkably realistic mockup set. It includes a PSD file with a Smart Object layer. It is perfectly designed to give you the genuine appearance you want through the use of luminosity, angles, and calibrated shadows. The set also allows you to customize the background color, making this a versatile option for your blog, social media, or online shop.
Dekarte Media has templates, add-ons, graphics, and photos to choose from. One of these is the outside poster mockup collection. It offers visual effects to mimic the appearance of glass frames and crumpled paper. By providing automatic perspective, displacement, and reflection, it truly brings realism to your digital art display.
This collection includes 14 Art-Deco style mockup posters. Users can arrange them vertically or horizontally. The realistic 3D renders make a perfect background. You can simply use Photoshop to access the backgrounds and smart objects to make the most unique and convincing posters possible. The set was designed by FilL239.
Best Pixels brings many different templates, graphics, and fonts to the design world. It "unites the best pixels" for users, ensuring that they have the best images possible. This is the case with the Poster Frame Mockup Set. It includes 10 PSD files with backgrounds in different colors and styles.
Creating mockups with this collection is easy and enjoyable. You can place artwork in the frames using Smart Objects. The set does require Photoshop CC or a later version to use the "Perspective Warp" filter. It was made by Saguaro Digital, which also offers unique templates and graphics.
These 16 realistic mockups are ideal for featuring your art on social media or online shops like Etsy. They add a finished, gallery-worthy appearance to your products' presentation. This set features 8″ by 10″ frames in horizontal orientation, but the provider, Drifter Studio PrintShop, also offers vertical and square frames. They have many other templates, add-ons, and photos.
This is a set of life-like and perfectly arranged, layered poster frame mockups and interior backgrounds. It includes 15 PSD files and 15 high-resolution JPG files. You can easily place your own artwork in the frames using Smart Objects. The designer, GreatFruit, also offers many other resources for bloggers and businesses.
This is the most extensive collection on our list so far, with 60 poster mockups and 45 different glued poster textures. It is photo-realistic and includes vibrant filters. Shadows and reflections are easy to edit through Smart Objects. This bundle is the work of FoundImages, which has also designed many other hyper-realistic mockup sets.
WebAndCat has many different mockup sets. One of these is the exceptional Poster/Flyer mockup set. It includes 19 scenes with different flyer designs and background textures, giving the appearance of real posters and flyers. The flyers are simple and elegant, making them perfect for blogs, social media, and other similar purposes.
This Canvas Poster Frame set includes 7 different PSD files. The modern interior backgrounds are photo-realistic and a magnificent way to show off your artwork.
---
Products Seen In This Post: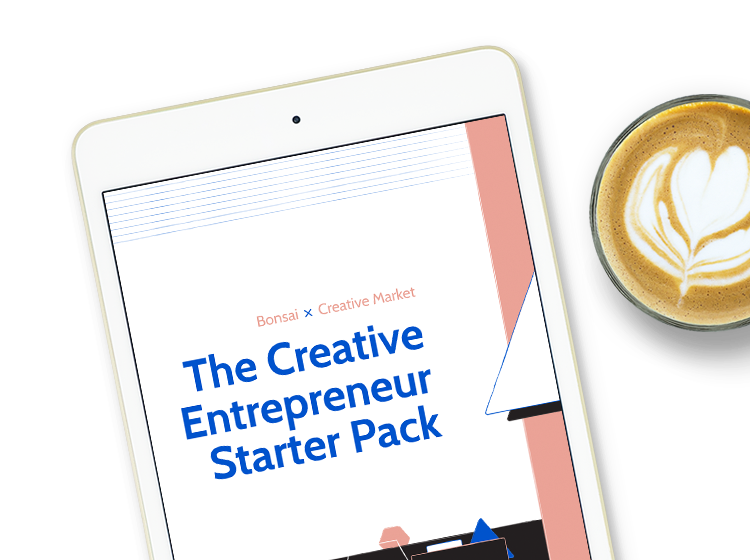 An ebook by Creative Market and Bonsai
Start and grow your creative business
Get a head start on your creative business with this friendly handbook.
Download our free guide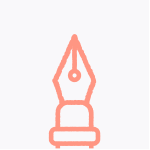 Sarah Huard
I am a freelance writer who is deeply committed to giving clients the ideal experience and the ideal content to fulfill every need. I have completed over 250 projects for satisfied clients. In addition to building my own business for providing web content, I am currently working with Scripted.com.
View More Posts