Remote Graphic Design: Our Favorite Tools & Setups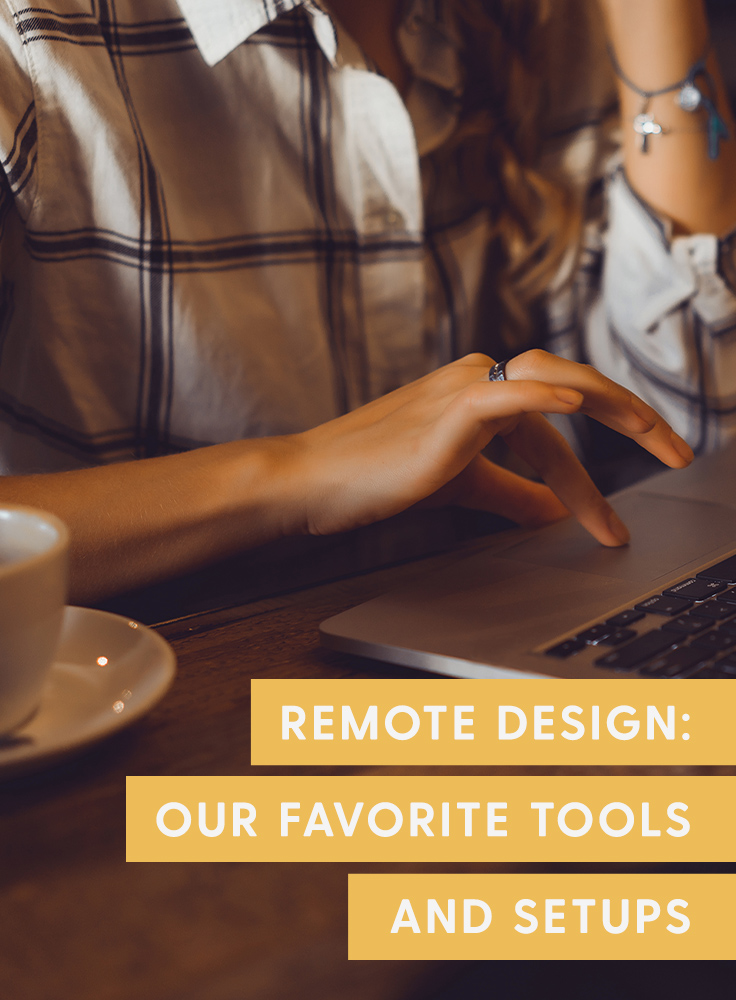 Remote graphic design is one of the biggest trends in the creative industry today, and it's only getting more popular as the number of offsite teams grows. When you ask any graphic designer about what tool they absolutely can't live without, it'll inevitably be a tool that empowers them to work more efficiently than ever in distributed teams for remote work.

Graphic designers can rely on a wide assortment of tools and setups to get a project done, but only a select few actually help them get the job done when they're working remotely—whether as part of a well-oiled global team or to get a specific deliverable to a client who's on the other side of the country. Remote graphic design is the new normal in the creative industry.

To find out exactly what remote collaboration tools graphic designers put their trust in, we asked several from some of the top agencies around, as well as a few from our own Creative Market community. You may be surprised at what tools some designers said they can't live without and which are constant go-to choices for many designers.
At any rate, many in the industry are using quite a lot of tools at the same time! Here's what they said.
Tools used: Amazon S3, Dropbox, Procreate app, Google Drive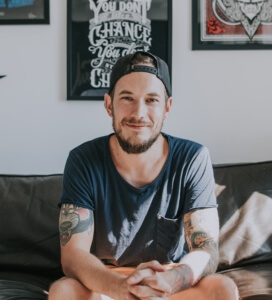 Some graphic designers spend all their time creating memorable typefaces, as is the case with English type designer Sam Parrett. An entrepreneur and creative, Sam has transitioned from being a freelance designer in the music industry to running his own online type foundry for the past few years. On the business end of things, Sam finds a lot of utility in various cloud-based setups for his remote graphic design work and e-commerce store. On the creative side of things, one app is absolutely indispensable.
"I'm just operating solely as a type foundry, so there's not much collaborative or commissioned work. I use Amazon S3 to deliver font files to customers who make a purchase from my personal website. It's very cost effective and pretty straightforward to implement into a WordPress site. If I need to fire over something quickly, then I'll usually use Dropbox, which is extremely easy to use, but I'm always hitting the file space limit, which can be a pain.
As a font designer, a recent tool I picked up, which has very quickly become indispensable, is the Procreate app on the iPad. Paired up with the Apple pen, it's an amazing piece of software, and I believe only around $14. I've designed entire fonts in this app, but it's also great just for sketching down ideas and experimenting with all types of different brushes—with new ones being created every day within the design community. Another great feature is that you can export your work directly to file-sharing apps you have on your iPad, such as Dropbox or Google Drive, and in a range of different file types. That's definitely something which would come in handy if you're working in a remote team and want to streamline your work with theirs."
Gabriela Della Corna, Graphic Designer – NYC Creative Production Agency Kworq
Tools used: Adobe Suite, Slack, Monday.com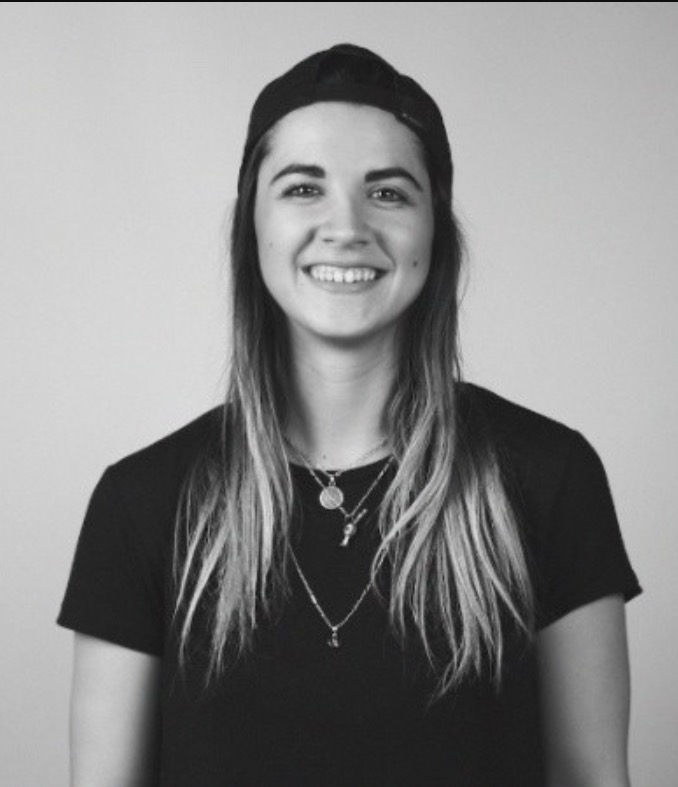 Graphic design is a delicate balance between creation and communication: you need powerful design apps to unleash your creativity on your screen, but, at the same time, you require tools that empower you to communicate with your remote graphic design teams without any friction. New York graphic designer Gabriela Della Corna tells us more about how this balance works.

"It's all about communication when it comes to working in a team. Of course, all the design software, Adobe Suite in particular, is imperative to graphic design—the work wouldn't get done without it. In a team environment, I find tools like Slack and Monday.com are what count when it comes to efficiently completing projects.

Slack is extremely helpful for in-the-moment communication, quick solutions, questions, and, of course, puns and GIFs. Monday.com organizes all the tasks I have to complete and lets me properly allot time for each project: a necessity when juggling up to 5 or 6 projects at once."
Tools used: Basecamp, Google Fonts, Wordmark It, Adobe Kuler, Coolors.co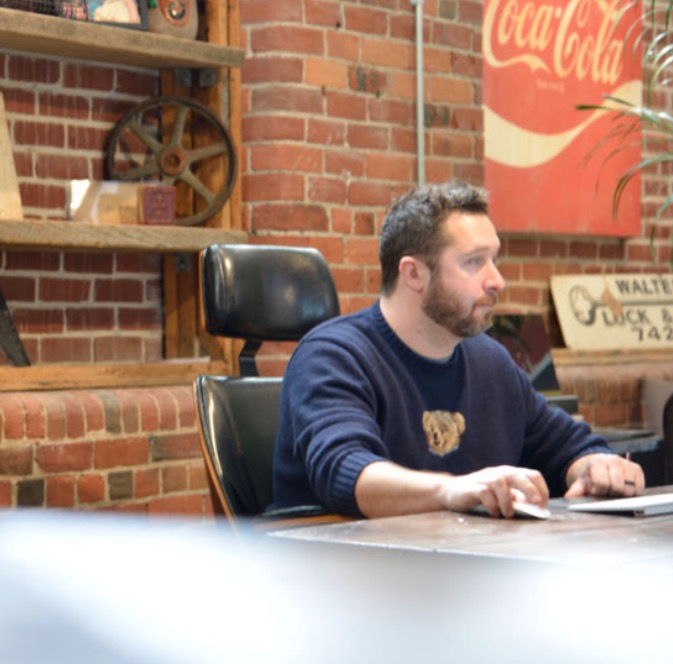 For graphic design and branding studios that also handle web-design projects, it seems like there's almost no shortage of essential setups they need to give top-notch service to their clients. One such example is Joe Lyons' Spin350 Creative. Joe's team uses a myriad of tools in a seamless fashion to ensure that their whole ecosystem and all its moving parts keep moving forward.

"When it comes to tools that I can't live without, the first would be Basecamp (Classic Version) for project management. As a busy design studio, I rely on this project management tool to help keep us on the same page with project milestones, assets, storyboards, and billable hours. One of the most important pieces of any successful project is project management, and we've got over 2500 projects saved in Basecamp over the past 8 years.

When it comes to web-based design tools, we rely on a few. For fonts, we can't live without Google Fonts. Since Spin350 does both graphic design and web design, we make sure that we are only using Google Fonts since they are compatible anywhere. Also, I love that we can send clients links to font sets for review. This is so much easier than the old days of downloading fonts and building example sets for clients to see.

The next tools that we use are for branding. We do more branding projects than anything else, so we have a few must-have tools. The first is Wordmark It. This site lets you preview how a typed wordmark will look based on both your system fonts and then Google Fonts. It's a great starting point to figure out the fonts you want to use in logo concepts.

Finally, we use two color tools. The first is Adobe Color (Kuler). This online tool lets you enter a core hex and from there shows you the complementary, analogous, monochromatic and triad palettes. It's great for color palette inspiration. The other similar tool is Coolors.co. This tool works much like Adobe Color, but lets you very quickly tab through palettes and even download the ones that you like."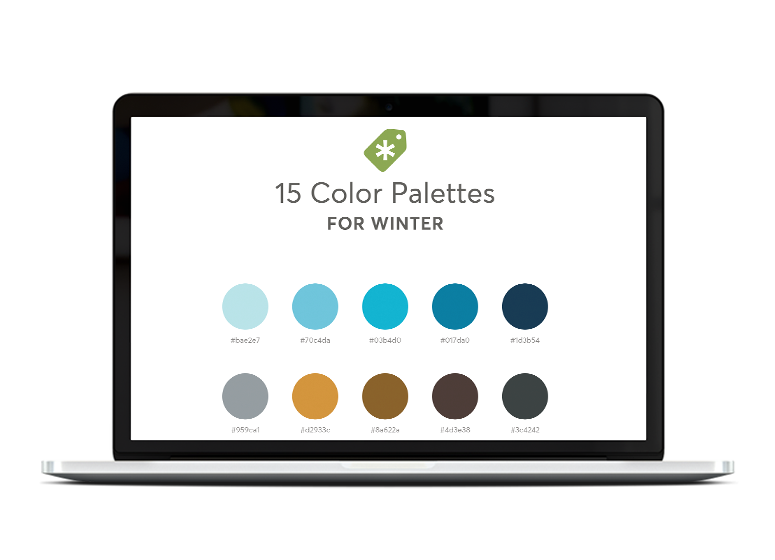 Add a splash of color to your next project.
Download our Winter color palettes
Download our set of color palettes to get their exact hex codes!
Download the palettes
Chelsea Randall, Director of Accounts (Graphic Design) – Branding Los Angeles
Tools used: Google products, Basecamp, Dropbox, WeChat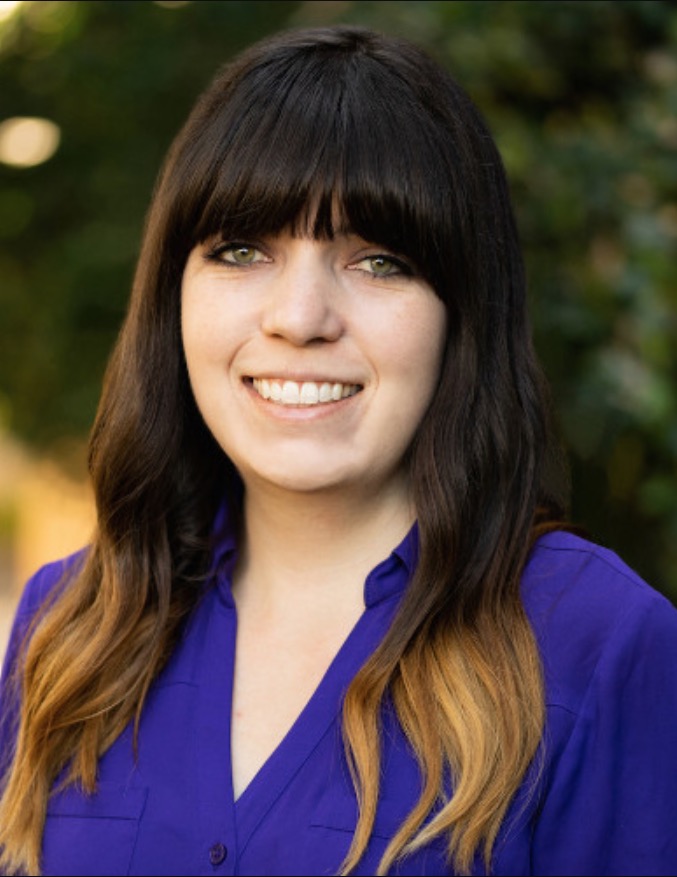 The cloud has become front-and-center of the technology industry in recent years, and with good reason. It empowers creatives working in remote graphic design teams from all over the globe to work together faster, better and more cohesively than ever. Graphic design studios are among the biggest users of this new capacity, as Chelsea Randall, who oversees numerous graphic-design projects at Branding Los Angeles, attests.

"We are an LA-based business, but have a team of approximately 50 people. Having the ability to work in the cloud tends to be the resource that we can't live without. We have multiple team members working on the same project from different locations. We are able to work within the group to get the project completed and work throughout the whole company to get feedback from multiple teams as the process is happening.

We love using programs that support the cloud, like Google products, Basecamp, Dropbox, etc. To be able to communicate to someone who is across the room, as well as across the country, is an ever-changing vertical that we face. We also love using tools like WeChat to help us communicate with foreign clients."
Midori Nediger, Information Designer – Venngage
Tools used: Slack, Trello, G Suite, Sketch, Zeplin, InVision, Venngage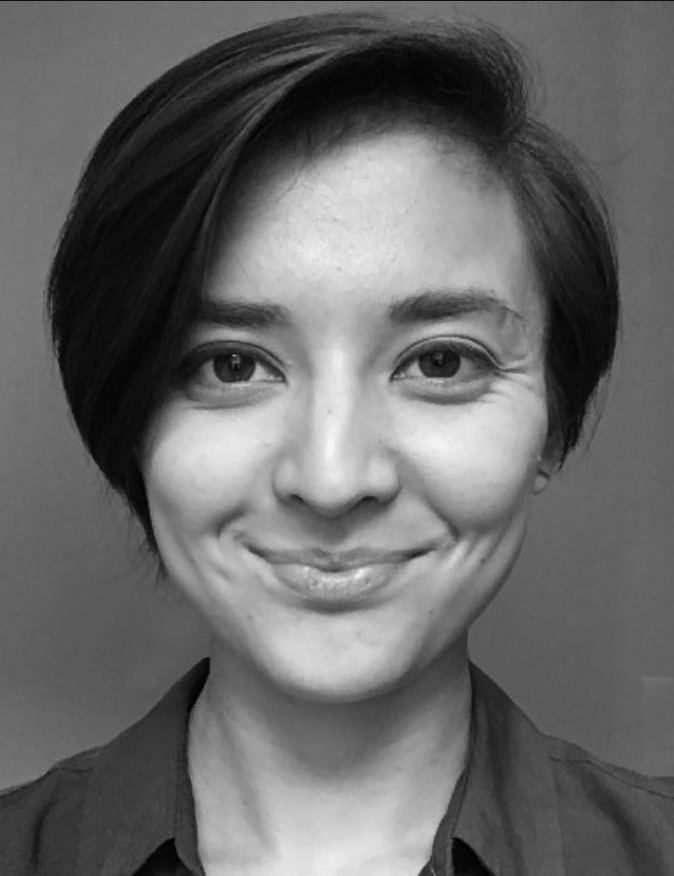 Cloud services don't just allow designers to enjoy huge and secure storage for all of their projects when they're working in remote graphic design. They also ensure real-time communication and team cohesion for remote workers across a number of design-related needs. Information Designer Midori Nediger reveals how Venngage utilizes the cloud to keep its team together and functioning well.

"For collaboration, Slack, Trello, and G Suite are absolutely essential. Slack is our all-purpose communication/collaboration tool. Besides the everyday office chatter, we use it for early-stage design reviews and for discussions that involve the whole team, but don't quite warrant a formal meeting. We use Trello to plan and track the progress of projects, Trello cards being perfect for gathering feedback in the late stages of the design process (when we're tweaking designs pre-publication and just want to check those final boxes).

We use G Suite (both Google Docs and Google Sheets) for all things content. Because we rely heavily on Sketch for UI design, Zeplin and InVision are pretty handy for handoff with engineers and getting feedback from other designers. They handle pretty much everything we need (whether we're working in the office or remotely).
In terms of graphic design, we eat our own dog food. Almost everything you see on our site is designed in Venngage."
Alex Chopjian, Motion Graphics Designer – Lunar North
Tools used: Dropbox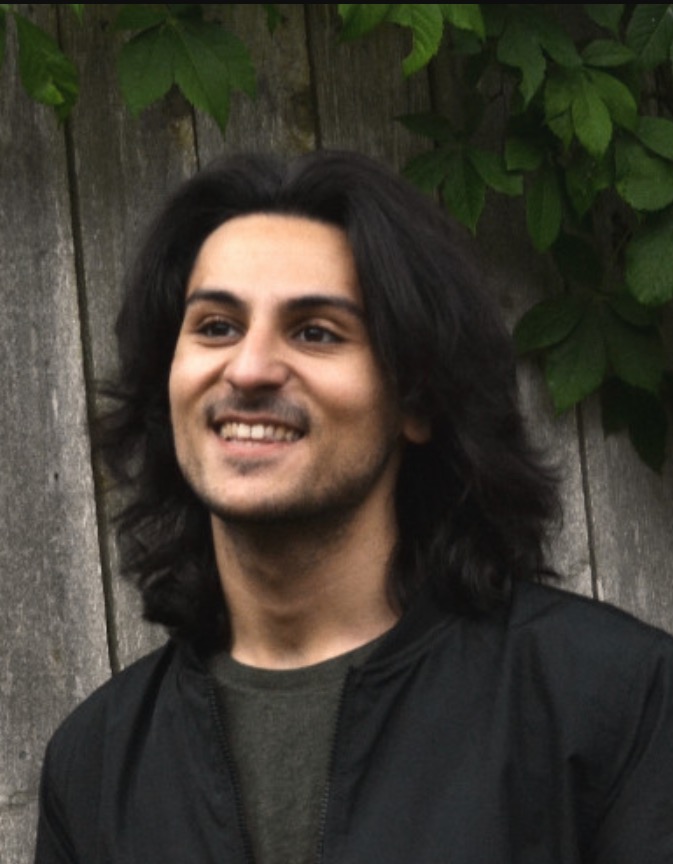 So far, we've seen that all graphic designers use the cloud for a number of reasons. We've also seen that many use a variety of tools for their remote graphic design. For motion graphics designer Alex Chopjian, however, one cloud service stands out from all the rest.

"When it comes to working collaboratively, I find that Dropbox has been a crucial setup in the team environment. Having a single, shared file structure that can exist both locally and in the cloud enables everyone on our team to access our files from anywhere. In the motion graphics industry, we can often be dealing with tens, if not hundreds, of thousands of files on any given project, with file sizes reaching the gigabytes.

In the past, you would need to have an internal server in the studio to access a shared file structure, which can be costly and complicated to set up, or you would need to pass hard drives to your team members, which can be a hassle and take a lot of time for file transfers, especially with large file sizes. Both of these options made it difficult to work with anyone remotely.

Dropbox solves this problem, along with many others. I can simply save a file, and Dropbox automatically uploads that file to the cloud and syncs to every computer that has access to the folder. Once a file syncs, another member of my team can pick up the file and work from it within minutes or even seconds. With Dropbox, I have the flexibility to work remotely, and still be able to access all of my team's files.

If we are working with a freelancer, we can give that individual access to any relevant folders for their role, and we can easily share a link to a client once a project is ready for a review. Plus, once a project is completed, all of our team's files have already been backed up on the cloud and can easily be accessed at any time."
Natalie Andres, Creative Director & Megan Roy, Junior Designer – Hole Punch Design
Tools used: Google Drive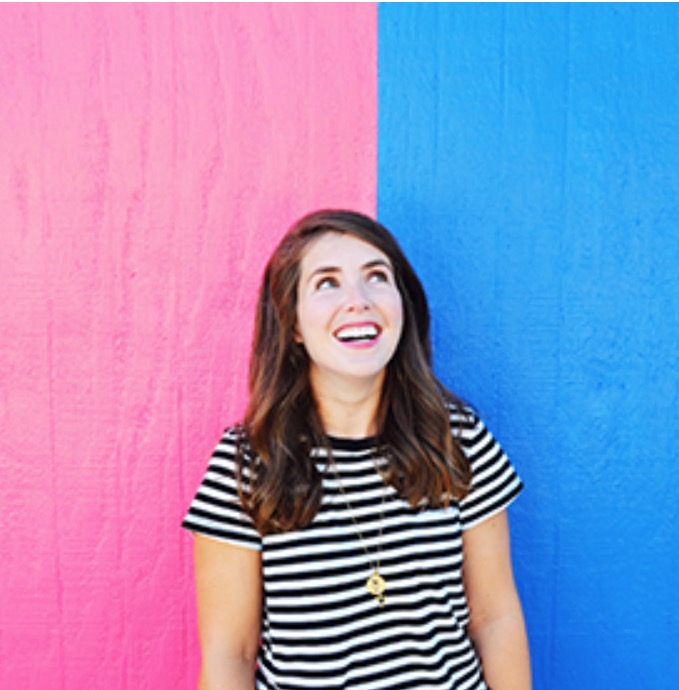 Sometimes, professional preference is the deciding factor when it comes to a graphic designer's cloud service of choice. For designers Natalie Andres and Megan Roy alike, Google Drive is the cloud tool that their design studio simply can't function without, mainly due to its simplicity and great user experience.

"This might be a simple answer, but for me it's the simple tools that work best! Natalie and I work together remotely; we don't share an office space or anything. We use Google Drive to organize projects and keep them accessible to everyone, which is super-easy and helpful. I've also got it synced to my desktop and my phone, so I can get to things quickly if needed. It's been a great tool to keep all our projects organized, and there have been very few times when it didn't work the way we wanted it to. Anything as consistent and reliable as Google Drive is a major plus for me!"
Tools used: Epson Perfection V600 A4 Flatbed Photo Scanner, Adobe Photoshop & Illustrator, High Logic Font Creator, Dropbox, Google Photos, TeamViewer, Email, Microsoft Surface Pro 3
The number one priority for any graphic designer is using whatever it takes to go from ideation and design to handing off a deliverable to clients. For graphic designer Lucy from Creativeqube Design, this means using a combination of remote graphic design tools, along with her absolute favorite setup for making her designs a reality.

"As an artist who digitizes her own work, the most loved tool I cannot live without is my amazing scanner. It's an Epson Perfection V600 A4 Flatbed Photo Scanner. Love it. I paint all my watercolor by hand, scan it in, then open the scans in Photoshop, which brings me to my next tools that I cannot live without…Adobe Photoshop, Illustrator, and my font creation program, High Logic Font Creator.

As for working in remote teams, I use Dropbox for file sharing, which I would not be without! I also use Google Photos to send previews from device to device. Occasionally we use TeamViewer and, of course, email.
I also would not be without my Microsoft Surface Pro 3 (which I desperately need to update!), as that is what all my digital drawing is done on.

I don't have a very complex system in place, just the basics that get the job done."
Jen Tracy, Creative Director & DJ Riemersma, Digital Design Director – Jenco Creative
Tools used: Skype, Join.me, Asana, Dropbox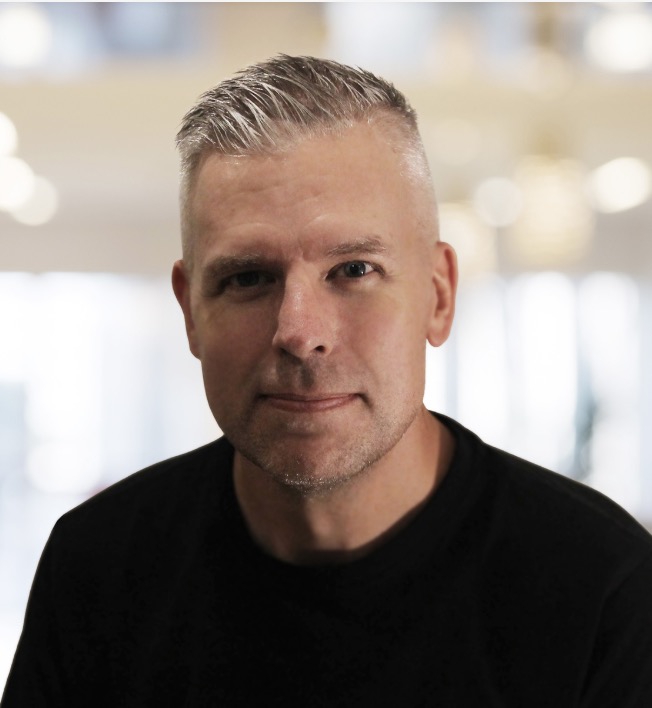 No matter what tools you use for remote graphic design, it's all how you apply them that makes all the difference to your team-based workflows. In the case of designers Jen Tracy and DJ Riemersma, they don't necessarily use certain tools the way you'd expect them to, but that has turned out to be the key to their collaborative success, as DJ explains.

"As most remote workers are happy/un-happy to do, Jen and I use an assortment of tools based on need, functionality and, of course, affordability.

For chatting, Jen and I use Skype. Although most people use Skype for video or audio calling, we actually use it almost 99.99% of the time for its IM capability. It's easy; we can attach images, emojis, links, etc.; and it's essentially running on my laptop and phone 24/7.

When we share our screens or do tutorials for clients, we use Join.me. It's easy to use and always seems to run super-smoothly. We've tried a few different screen share companies over the years. Some were easy to set up, but difficult for the client or vice versa. We've found that the simple ability to send a client a link to access and view our screen with no hoops to jump through has been such a stress reliever, especially when doing a presentation.

For project management and tracking, we use Asana. A friend of Jen's introduced us to Asana a while back when we were struggling with maintaining client statuses, tracking projects, and emails that were branching out into an insane number of follow-ups and a web of inane conversations. Asana keeps us on the same track in an easy-to-use interface and has been an invaluable organizational app.

One of the most underrated, but crucial, aspects of working remotely as a team has been the use of cloud storage and the ability to sync folders and files of any type, from anywhere in the world. Dropbox has been our go-to app as our virtual server, and its syncing abilities are hands-down just freakin' amazing. With a fast internet connection, Jen might as well be sitting a few feet away, rather than on the other side of the continent!

So if I were to pick one tool/app that I absolutely couldn't live without in our remote team setup, one that has been so amazing that I don't even notice it, so unglamorous, but so necessary (sorry Slack, Trello or iDoneThis)…I'd have to give it to Dropbox."
A Huge Assortment of Tools in Remote Graphic Design
There you have it! As you just read, there's really no single go-to tool for every graphic designer in his or her remote graphic design work.

Some value simplicity over anything else, while others are fans of the sheer speed and communicative abilities of their favorite tools.

It should be noted, though, that, of the designers we talked to, Google products and services (whether Google Drive or Photos) were mentioned six times, just edging out Dropbox with five mentions overall. So while designers may not always have one, specific tool that can do everything for them all the time, it's important to note that cloud services like Google and Dropbox seem to form the core of the creative industry's remote graphic design requirements.
---
Products Seen In This Post: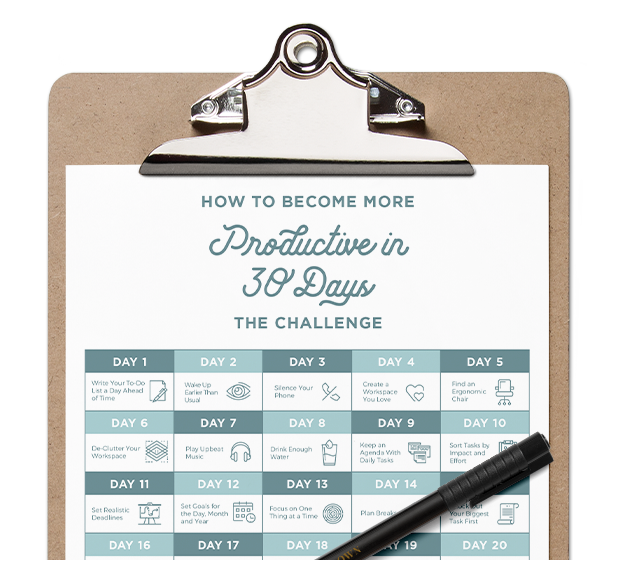 Are you up for it?
30 Day Productivity Challenge
Jumpstart your days with this productivity challenge!
Download it here
Stephen Palacino
I work with entrepreneurs and small businesses on web design and brand strategies, as well as run business development for a video production agency. When not designing, you'll find me out with my family on a road trip making bad jokes and drinking too much coffee.
View More Posts