SEO Guide for Creative Market Shops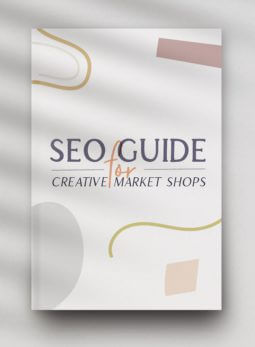 Are you a shop owner looking for ways to increase traffic to your products? A great way to improve conversions and online sales is by infusing relevant phrases and content into different areas of your Creative Market shop. This includes product names, descriptions, and images.
Most consumers use Google searches to find the products they're interested in buying online. As you've probably experienced, the first page or two of search results are where most of us expect to find what we're searching for. A thoughtful SEO strategy can help you get your products on these first pages, and that's exactly what we'll explore throughout this article.
4 SEO Tactics to Drive More Traffic to Your Creative Market Shop
Here are four tips to help you create a successful SEO strategy for your Creative Market shop:
1. Conduct SEO Keyword Research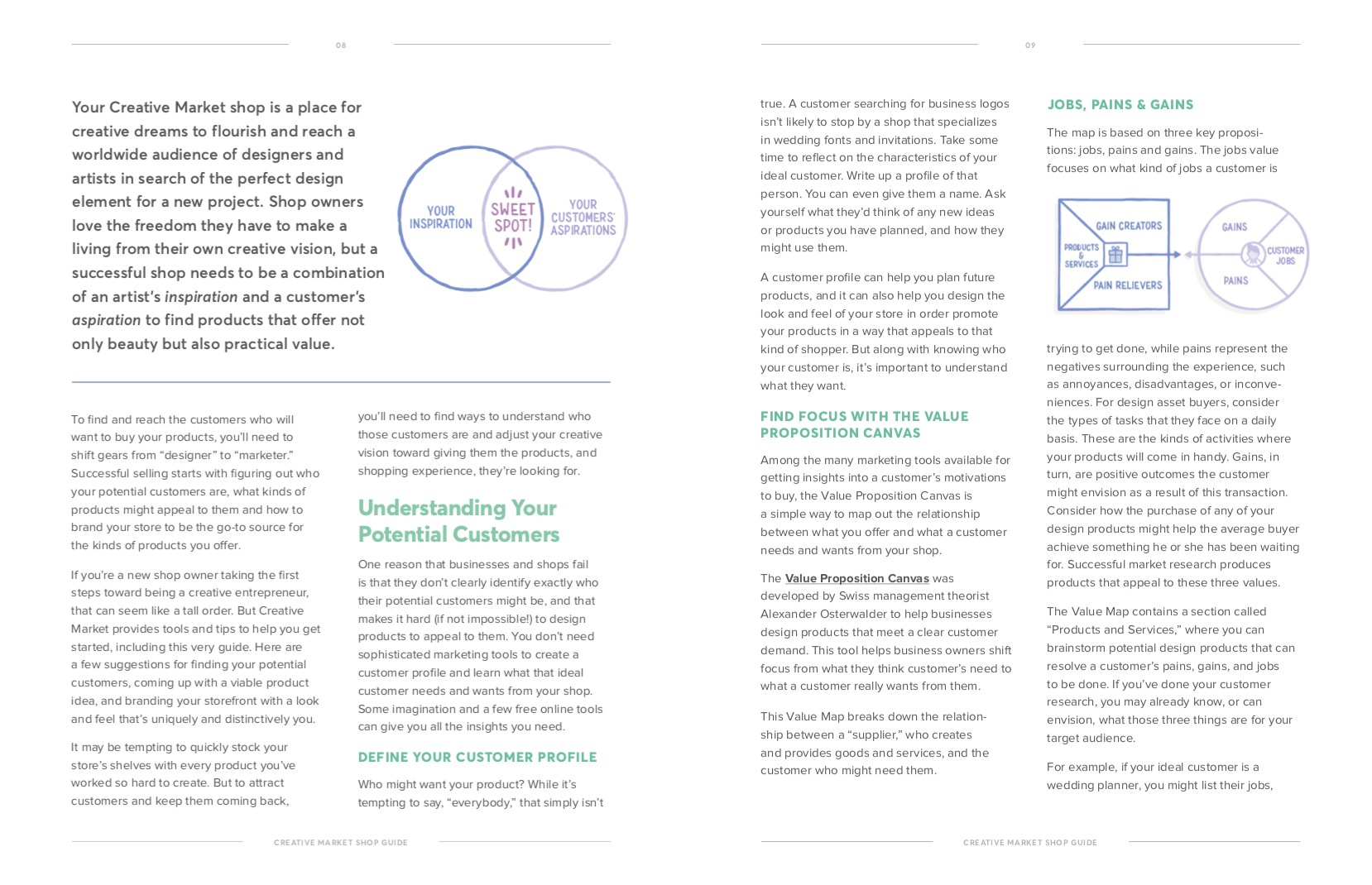 Before writing content for your products, you must conduct keyword research. This helps you determine the best keywords to use for the various content areas and images.
Understanding your buyer personas is key. You need to understand questions they may have, as well as their interests, to ensure your content meets their needs. Who might want your product? While it's tempting to say, "everybody," that simply isn't true. A customer searching for business logos isn't likely to stop by a shop that specializes in wedding fonts and invitations. Take some time to reflect on the characteristics of your ideal customer. Write up a profile of that person. You can even give them a name. Ask yourself what they'd think of any new ideas or products you have planned, and how they might use them. Then, talk about your products using the words your customers would use to search for them. Download our free Shop Owner Kit to read more about conducting buyer research for Creative Market products, among other insider tips to promote your shop.
Part 2 of our Shop Owner Guide: Getting Your Shop Up and Running
Research related trending questions and discussions in forums like Quora and Reddit. Or conduct your own keyword research using the Google Keyword Planner.
Body vs. Long-Tail Keywords
Never try to use single words as keywords. They are too competitive for new brands entering saturated markets. Instead, utilize phrases containing 2-3 words for better search volume. These are known as "body" keywords, which convert much better than single words.
Long-tail keywords, on the other hand, are very specific phrases containing four or more words. Separately, each individual word has very little SEO value. But when used together as a long-tail keyword, they improve your search engine optimization drastically. "Fonts", for example, would be a body keyword, while "handwritten script fonts" would be an interesting long-tail keyword to target.
For the best optimization possible, use a combination of both long-tail and body keywords within different content areas of your shop. Which ones? We'll get into that next.
2. Infuse Relevant Phrases into Your Written Content
You must write unique content for every area in your product pages, and naturally place the chosen keywords in these locations:
Product name (which become your page titles)
Product page URL (derived from your product's name)
Product descriptions
Product image file names
Frequently Asked Questions section in product pages

As you write this content, consider using natural language that appeals to searchers, not bots. Keyword Stuffing, as you'll see below (in tactic #4), is not only penalized by search engines, but also detrimental to your users' experience. Areas such as page titles and image file names, which might seem search engine-oriented, are actually important for end users that find your site in results pages and/or have special needs that involve exploring images through alternative text.
The content you add in product descriptions is important for a few different reasons. On Creative Market, the first 100 characters are displayed when users click on the +Info button for products in category page listings. Externally, the first 150 characters are used for your product page's meta description, a key element that is surfaced in search engine results pages. Searchers use this brief introduction to your product to decide whether to click through and learn more.
The first 100 characters of this product's description become the quick introduction users can access when they click on +Info in category page listings.
The first 150 characters of this product's description are used as the meta description in Google's results pages.
That said, performing SEO only on what's visible to users is not good enough. You must think strategically about some places consumers don't see as well. If you're interested in seeing how Google's bots "see" your product pages, use their Structured Data Testing Tool. You just need to insert a URL and Google will show you how it fetches key pieces of information. The areas listed above are all within your control to edit and improve. You can also search for your own products on Google and get a sense of how they're being displayed to potential visitors.
3. Use External Sites and Social Media for Link Building
Relevant inbound links from other websites show search engines the relevancy, authority, and value of the content. This is called link building, which greatly improves your Creative Market shop and products' search positions.
It's very important that you pay attention to the inbound links leading to your product pages and shop profile page. Not all are equal. They must bring value to your shop's pages and visitors. The links you build add value for your customers, either in helping them discover products or showcasing work that they're interested in. Above all, focus on providing a real benefit to users that land on your pages, no matter where they're coming from. Here are some tips to help you judge another site's link-building SEO value:
Optimized webpages
Good SEO rankings
High authority sites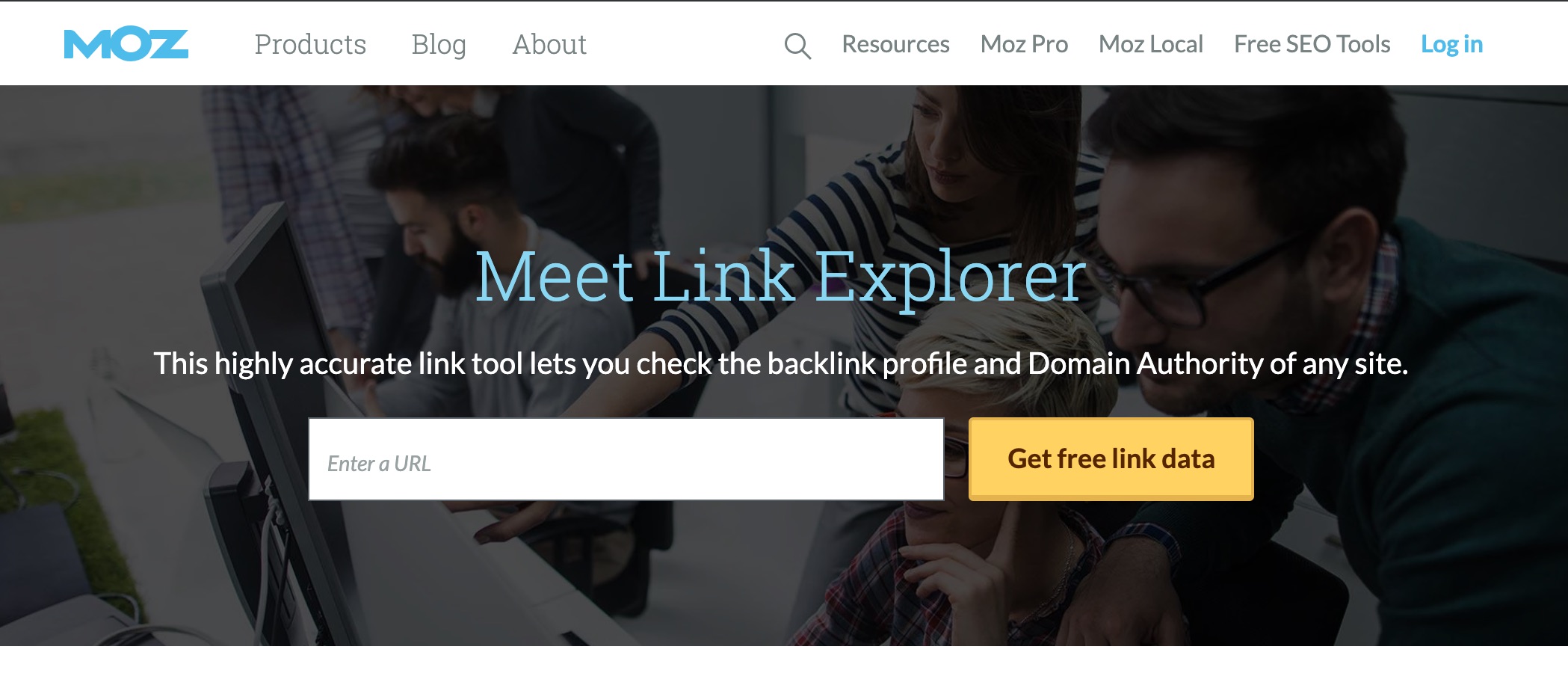 You can assess a given website's reputation using indicators like Moz's Domain Authority or Ahref's Domain Rank and URL Rank. These metrics give you an idea of how an inbound link from these domains could contribute to your pages' search positions.

Another way to build links to your product pages is through guest posting and social media shares. When you publish content on a third party's blog or media site, make sure to include a link to your storefront or individual product pages. To build social links, go to the product pages and share each one on Facebook, Twitter, Instagram, Pinterest, LinkedIn, and other social media networks the brand uses.
When sharing product pages on social sites, be sure to infuse keywords in your posts as well. Use words the target audience on those networks may use to search for the products online to increase post visibility and traffic. Along the same lines, incorporate relevant #hashtags in your Twitter, Instagram, Facebook, and LinkedIn posts. Social hashtags are excellent for driving traffic to products and increasing online sales. Use this very effective inbound link building tactic to get the products in front of the right consumers.
4. No Keyword Stuffing or Duplicate Content
What is keyword stuffing? According to Google Webmasters, it's the attempt to manipulate a site's Google search results ranking by adding an unnecessary amount of keywords into a piece of content.
Keyword stuffing is detrimental to your pages' rankings. It also causes users to have negative experiences, since they're being exposed to nonsensical, robotic text. As a general rule, content should always be written for real people, not bots. When you write with humans in mind, their engagement with your content will give search engines the signals they need to prioritize your pages. These days, Google carefully looks for content stuffed with keywords. The search engine penalizes this black hat tactic by lowering the site's ranking or removing it from search results altogether.
Why Does Google Penalize Keyword Stuffing?
Google's goal is to connect its users with relevant content that answers their questions or pleases their search intentions. The industry leader's algorithms are designed to favor content that's high-quality and informative over low-quality content stuffed with keywords.
That means website content must be written for human beings, not Google's algorithms. Keyword stuffed content reads choppy and spammy to audiences. So, Google won't send your client's target customers to that content.
Another practice to avoid is Duplicate Content. According to Google, Duplicate Content "refers to substantive blocks of content within or across domains that either completely match other content or are appreciably similar." For your shop, make sure that no two products have exactly the same text in description boxes, or repetitive content throughout the same product page.
Optimize Your Shop to Capture Organic Traffic.
Ready to take your Creative Market shop to the next level? Apply these four tactics and monitor your pages' positions closely.
---
Products Seen In This Post:
Getting started with hand lettering?
Free lettering worksheets
Download these worksheets and start practicing with simple instructions and tracing exercises.
Download now!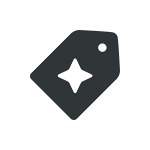 Creative Market