Simple Tips for Finding a Great Designer
The world of graphic & web design is a vast landscape filled with thousands and thousands of incredibly talented designers, and a few not-so-talented ones. When you're faced with a new project and the task of hiring a professional designer, you may be wondering how exactly you differentiate between the two and pick the best designer for the job. The good news is that it doesn't have to be as difficult as you might think, so long as you're willing to spend a little time and due diligence to help the right designer surface to the top. These days there are plenty of articles with advice on the subject and even some handy tools that can help take some of the heavy lifting off your plate. We've collected some of our favorite tips & tools for finding the right designer and we hope these come in handy for your next project.
Where to Start?
First things first, if you have a strong professional network, designer recommendations from the people that you know and trust is always a great place to start. However, if you're starting from scratch there's no need to be intimidated. Thanks to the magic of the internet, there are plenty of tools available to help you in your quest for the right designer. Scoutzie Scoutzie is a great website that connects you to designers with proven portfolios. You search based on what you need, when you need it, and how much you want to pay — then you can browse and message designers that match your needs. Designers then submit proposals and you can discuss the details and terms before you move on to start building something awesome.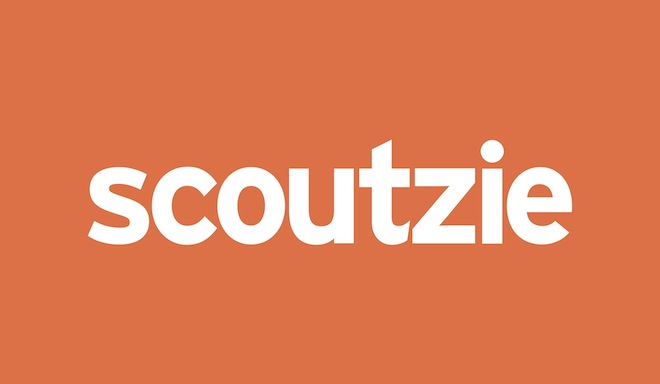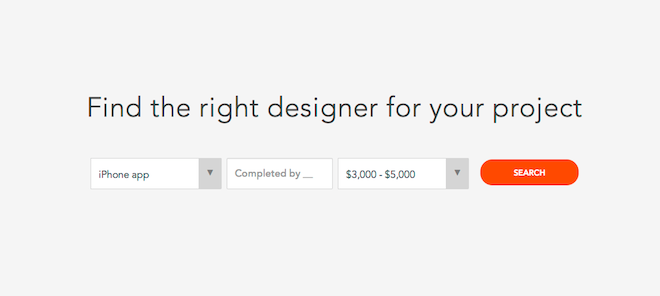 Dribbble Dribbble has been called the most influential online platform for graphic designers, and if you spend just a few minutes browsing around, you'll see why. In addition to finding infinite sources of inspiration, you can also find designers on Dribbble based on things like location, skills, availability, and more. What's nice is that if someone catches your eye, you can easily browse their profile and get a sense of their work right off the bat.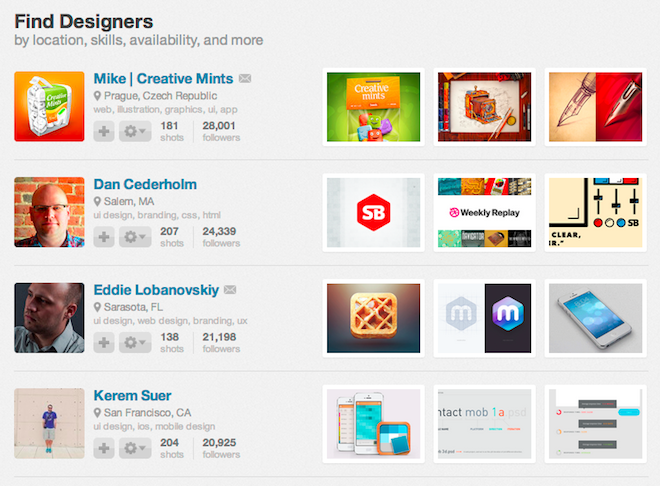 Authentic Jobs Simple yet powerful, Authentic Jobs has been helping connect creative professionals to jobs since 2005. If you have the budget to pay for a listing, Authentic Jobs guarantees they can connect you with the right person for the job.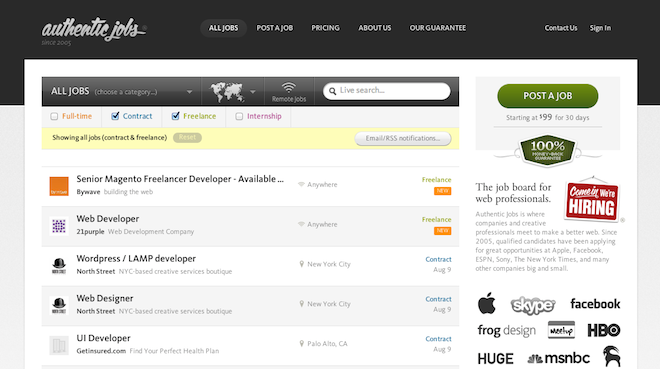 Zerply Zerply is a free platform for creative professionals that focuses on talent and experience while presenting this information in a beautiful way. You can use their handy search tools to drill down and find the people that meet your criteria, while getting a nice snapshot of their experience and skills.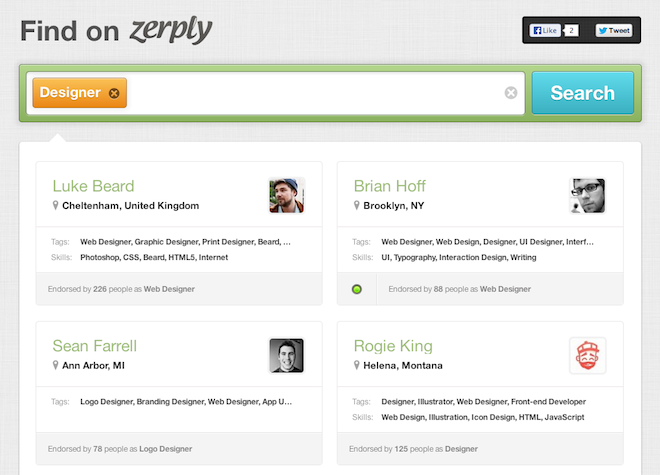 Know What You Want
It can be difficult to hire a designer for your project if you yourself don't fully understand the project you're hiring for. Before you even begin to search for a designer, you should understand things like the scope, purpose, style, budget, and timeframe. You should set clear expectations up front and at the same time remain flexible, especially when it comes to budget and timing. If a designer is good, they are probably going to cost a little bit more and be in high demand, so you may have to adjust accordingly.
Further reading:
Ask the Right Questions
Related to knowing exactly what you're looking for, another major part of the vetting process is simply asking the right questions. What is their experience? What is their process? Do they do the work themselves, or hire outside contractors? Do they provide ongoing updates and support for their work? What is the typical timeframe for a project of this size? You'll want to try and think of every angle and every detail and ask those questions right up front. The more you're prepared before you even get started, the less surprises you'll have down the road when time and money are a factor.
Further reading:
Do Your Homework
This is where that due diligence we mentioned earlier comes into play. Once you're talking with a designer about your project, it's on you to do the research and make sure they're a good fit. If a designer gives you references, check them to make sure they're legit. Do they have a current portfolio available online? If not, it's probably not a good sign. Are clients they've listed still using their work? If not, find out why. Take a look at their work, remove your niceness filter, and just rip into it. What do you like? What do you not like? Read through the marketing speak and get to the heart of their designs and the value they can provide to your project.
Further reading: Sure, finding the right designer may seem like a daunting task at first glance, but as you can see there are a lot of great resources out there to help narrow down your focus. Really, the key is just to be as prepared as possible up front. If you fully understand what you're looking for and what your expectations are, the easier it is for the right designer to identify with your project. If you have any tips, tools, or experiences you'd like to share, we'd love to hear from you in the comments!
Getting started with hand lettering?
Free lettering worksheets
Download these worksheets and start practicing with simple instructions and tracing exercises.
Download now!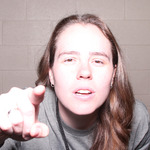 Lesley Yarbrough
Tinkerer. Maker of quirky fonts with a sprouty disposition.
View More Posts