How to Create Your Own Social Media Graphics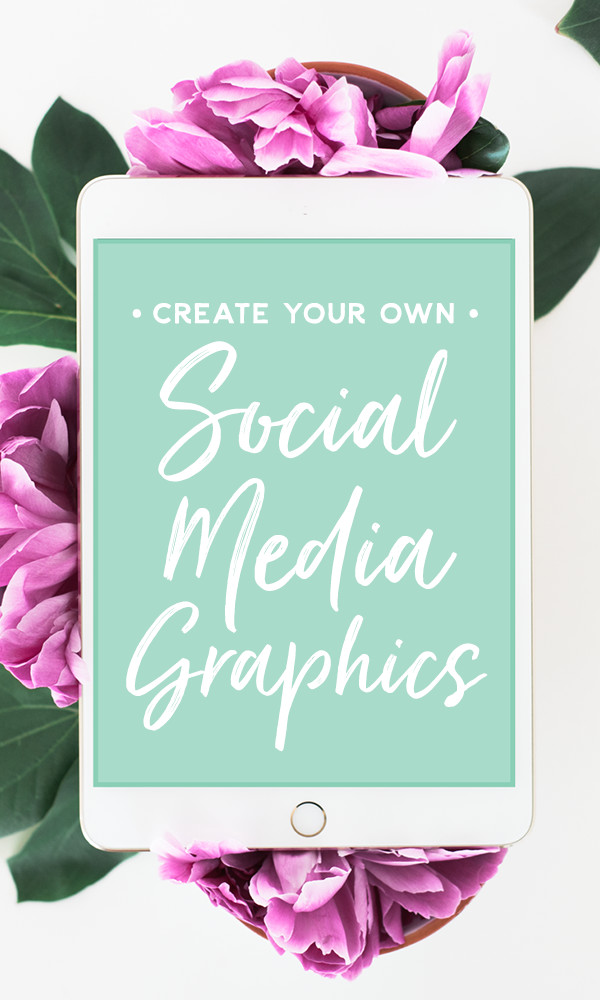 If you're a designer, photographer, stylist, boutique owner, typographer, or all-around maker it's super important to learn the ways of social media marketing. As creative entrepreneurs, social media is an effective and affordable way to promote oneself and one's wares. Key to making a splash with social media marketing is creating top shelf social media graphics for your campaigns. Read on to learn how to create these graphics.
Choose your Platform
The first step in creating social media graphics is to choose your platform. Each social media website has images of different sizes and aspect ratios, so you're better off creating graphics for each platform individually. For your reference, here is a guide with the image sizes for the major social media sites: Instagram
Profile Photo: 110×110
Square Photo: 1080×1080
Vertical Photo: 1080×1350
Twitter
Profile Photo: 400×400
Cover Photo: 1500×500
Share Image: 1200×628
Facebook
Profile Photo: 160×160
Cover Photo: 851×315
Share Image: 1200×628
Pinterest
Profile Photo: 165×165
Pin Share Image: 800×1200
Board Thumbnail: 217×147
Tumblr
Profile Photo: 128×128
Cover Photo: 2048×1152
Post Image: 500×750
LinkedIn
Profile Photo: 400×400
Cover Photo: 974×300
Share Image: 700×400
Google+
Profile Photo: 270×270
Cover Photo: 1080×608
Share Image: 1200×900
YouTube
Profile Photo: 800×800
Cover Photo: 2560×1440
Video Size: 1920×1080
If you're a designer or artist, you'll probably find that the image-focused social media sites like Instagram and Pinterest are the best way for you to showcase your work, however, other platforms have their benefits for creatives too:
On Twitter, you can share your work and also post industry-related articles.
You can use LinkedIn to promote a new graphic design project that shows off a new design skill.
YouTube is a great way to delve into the process behind a new creative project through a brief How To video.
Design for your Audience
As with other design projects, your social media graphics should speak to your audience, so think about and plan the design style for your campaign.  If you have a fashion boutique you may want to have social media graphics with elegant, stylish or feminine typography and a cool neutral color palette, for instance. You can also create a mood board for the project to find a visual direction, or you can carry over the look and feel of your existing project. If you are showcasing a product you may want to let the product dictate the visual style of the graphics too. For inspiration, here are some premium quality social media design templates available at Creative Market: Diary Social Media Pack The Diary Social Media Pack from Studio Standard is a sophisticated and on-trend social pack for designers, writers, bloggers, and creators to promote themselves through Facebook, Instagram and Pinterest. The pack comes with images pre-sized for these three social platforms and text and images are fully customizable.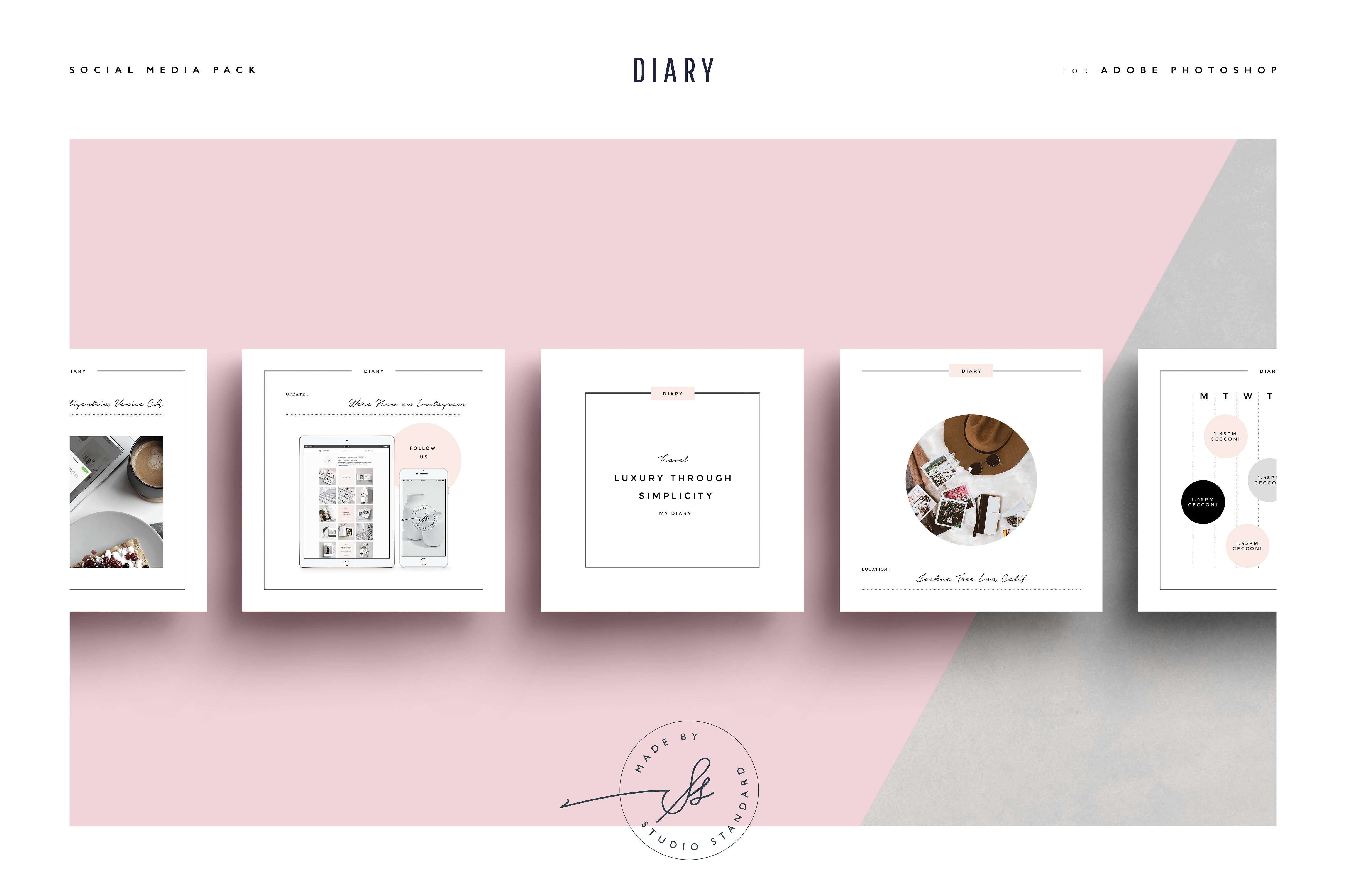 Rigel Social Media Pack The Rigel Social Media Pack by SlideStation is a clean, cool and neutral social media pack. Rigel is optimized for use on Instagram, Facebook and Pinterest and provides many creative and smart layouts for these social media platforms.  Five refined color palettes are included and smart objects are used for photo placements.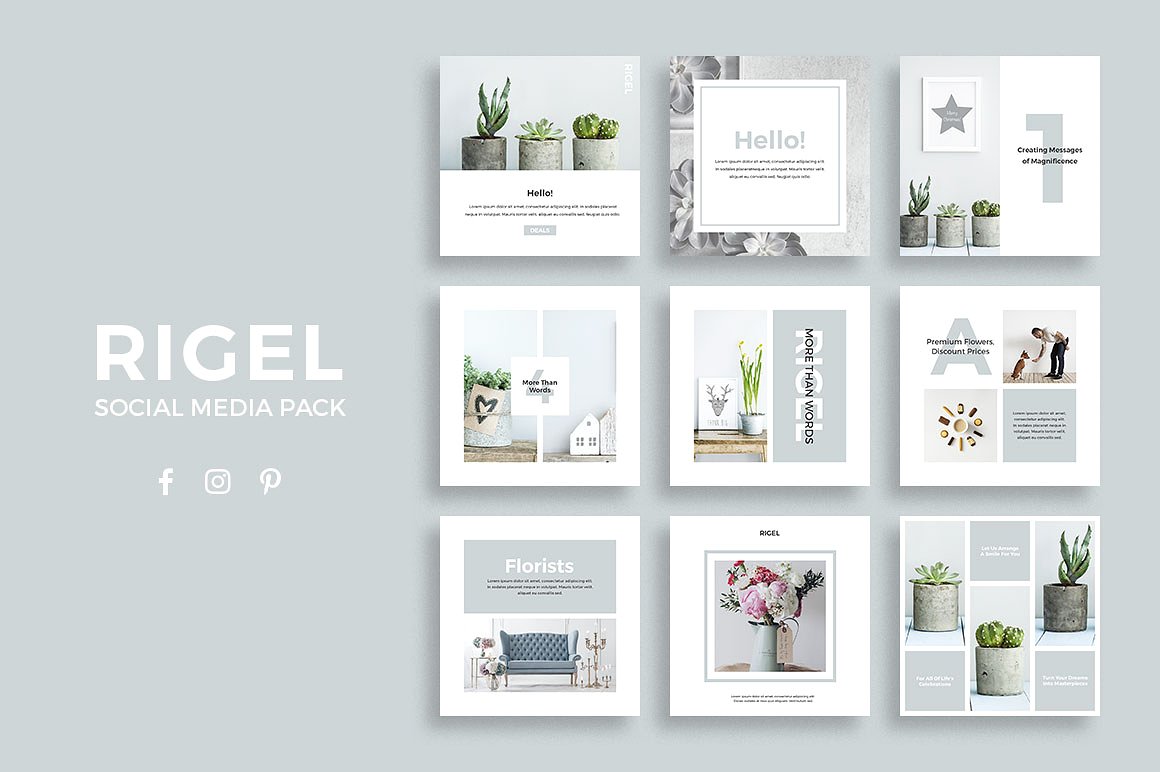 Naturalis Social Media Pack The Naturalis Social Media Pack by 46&2 Collective is modern and minimal with a natural earth-based color palette. The type combinations are very well done and the layouts are interesting and versatile, providing a great way to showcase imagery.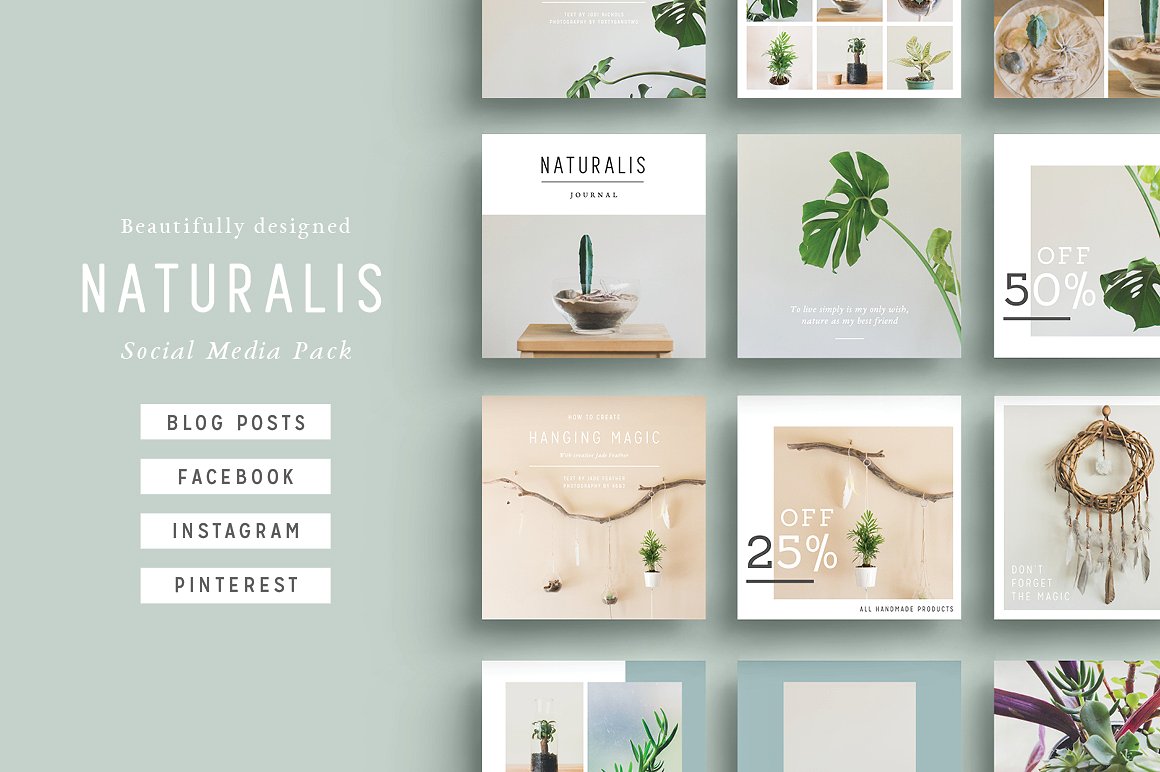 Rose Gold Social Media Pack The Rose Gold Social Media pack by Marigold Studio is elegant and stylish and makes great use of textures. The rose gold, marble, peach and grey combination is quite pleasing to the eye.  Beauty, fashion and lifestyle bloggers, fashion businesses and stylists could make great use out of these lovely designs.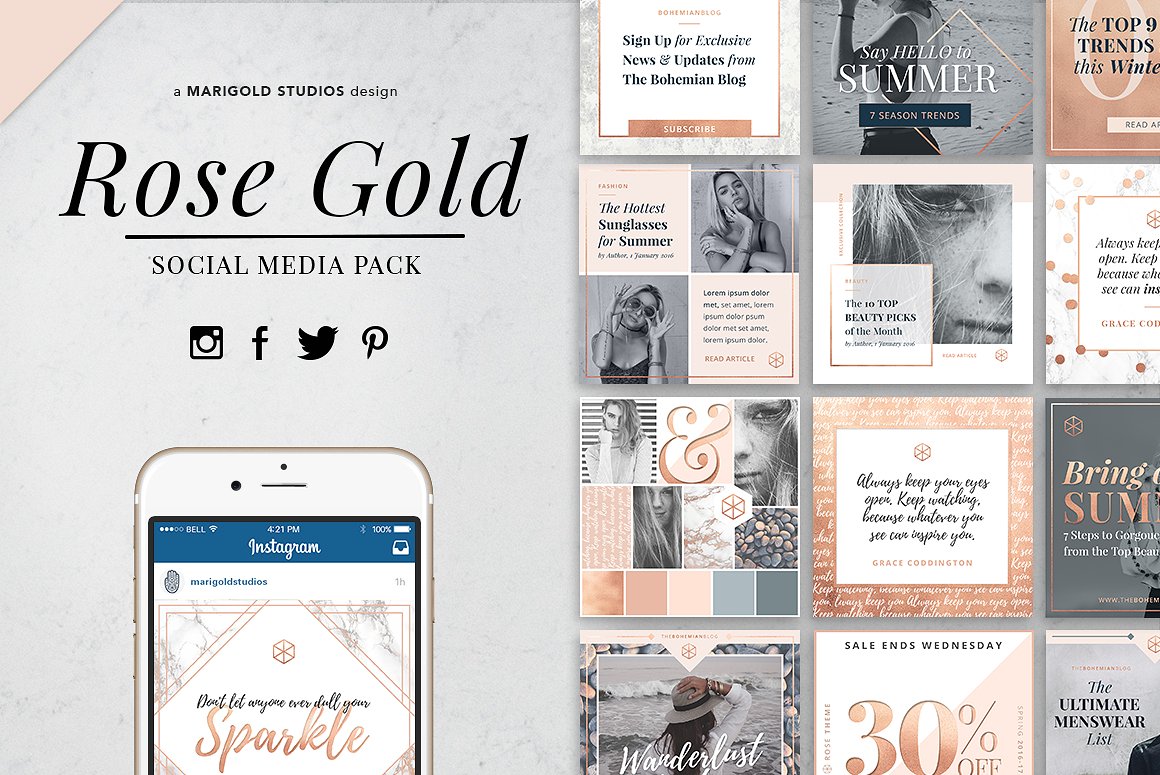 Create Your Graphics
Once you know what sizes to make, you can create templates for the different graphics in Photoshop, Illustrator or inDesign. The good thing about creating templates right away is that it makes it easy to refer back to those files again when you are working on a new social media campaign. Choose the application you have the most experience with, but make sure to export the designs as either JPG or PNG. Use Quality Imagery Social Media graphics are often all about the image, so try to source quality photography or use premium textures and patterns as backdrops for your graphic.  You can find a lot of resources for photography and textures at Creative Market. This Nordic styles stock photo from White Hart Design Co is a lovely photo choice. It's nice how it has space for areas of text.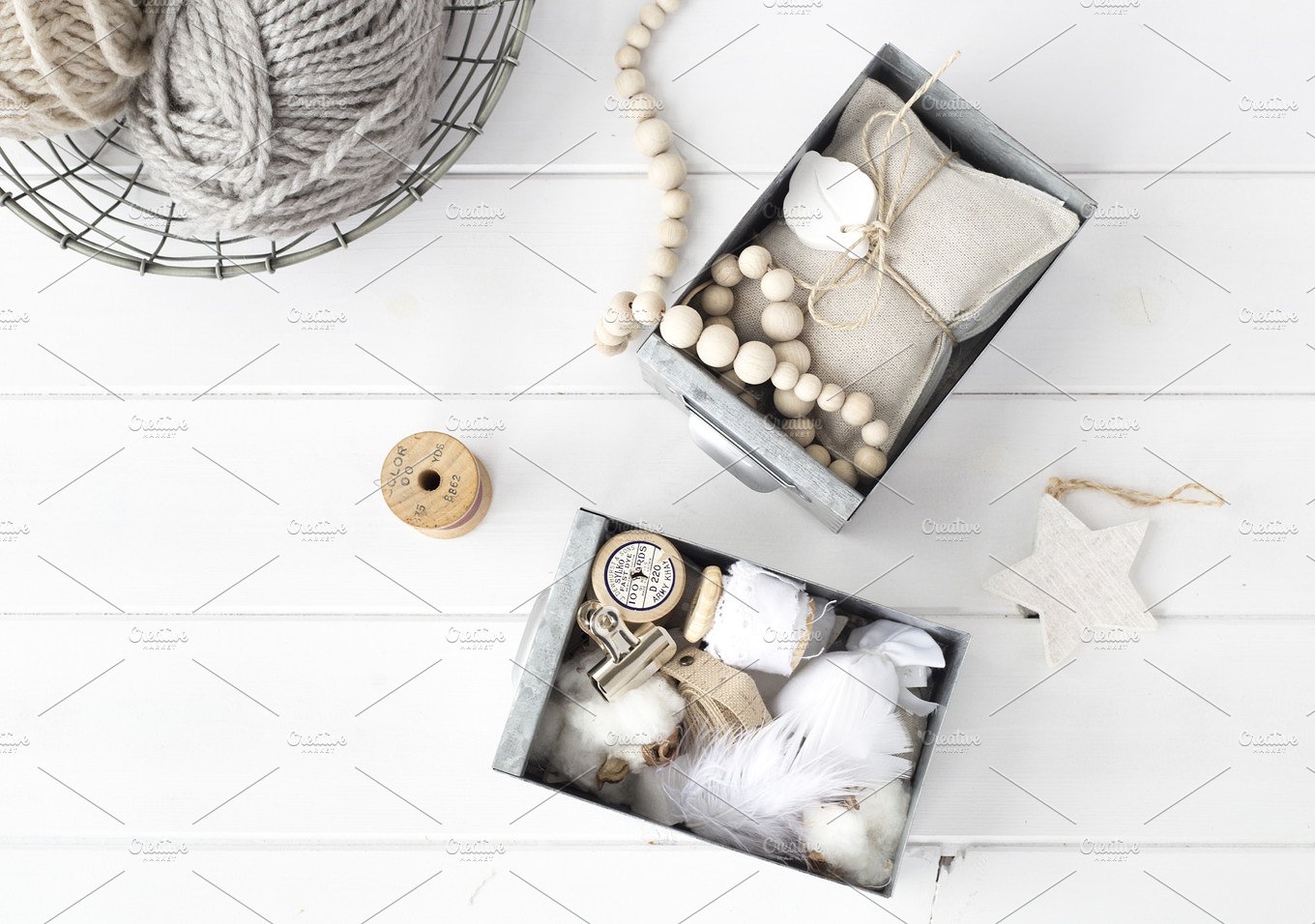 The Shibori textures from Vetre.Antanaviciute are incredibly life-like and high-quality textures of dyed batik.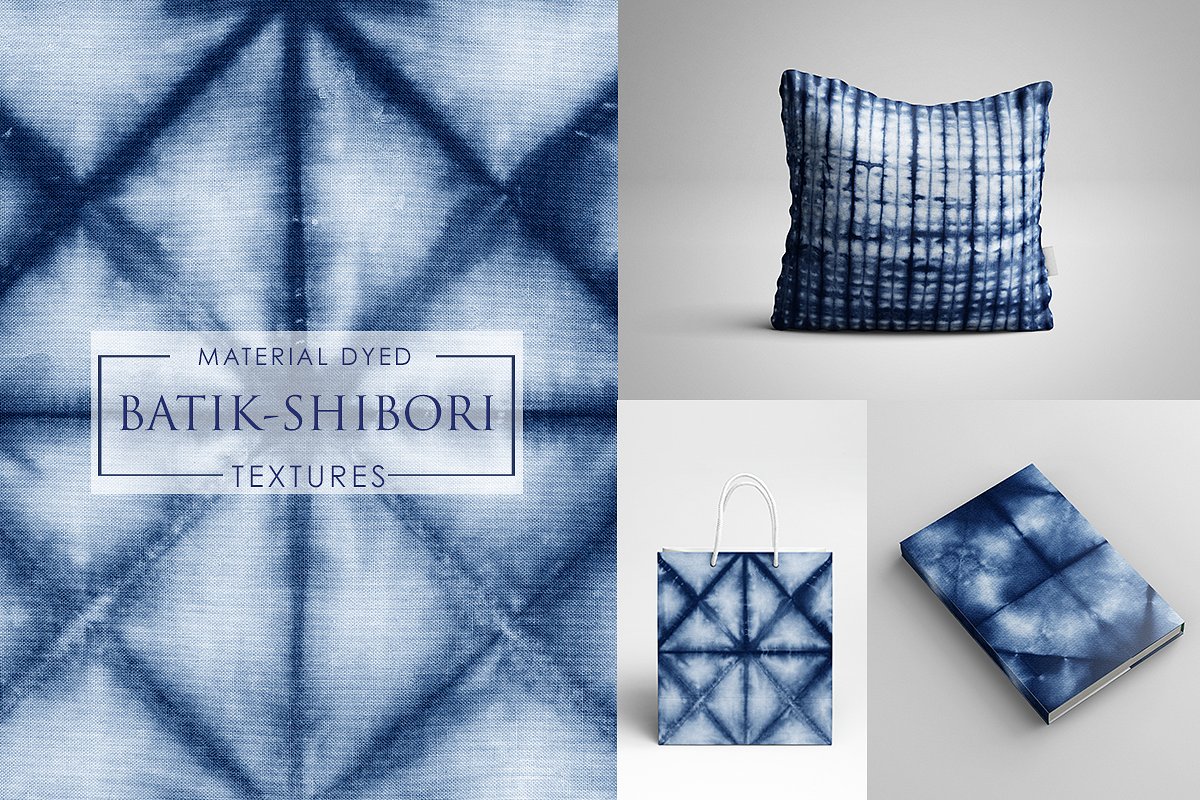 Combine Your Type In the foreground is where you add any written content. Come up with some strong typographic combinations for this information. Start with a central display type, like a large and bold script font or an elegant serif. Combine this font style with a supporting type style, a clean san serif works quite well. Align and Center Make sure to center your typographic elements and leave enough room for margins. If you are creating graphics for a site like Twitter or Facebook you have to be mindful of where the profile photo will overlay the cover photo. So, in the cover, just make sure you do not put any really important information or imagery behind where the profile photo will be. Optimize and Publish The last step is to optimize your images for web. Sure, you can probably get away with uploading an uncompressed file but you'll have more control over the final look of the image if you do some pre-optimizing, instead of letting the social media site do it for you. All that is necessary is to Save for Web the image in the graphic program and then choose a high-quality setting. You can optimize your graphic also for SEO. The simple way to do this is to make sure to give the file a name that relates to your brand and the image content. An example of this would be "mybusinessname_productname.jpg."  If you have a name with more than one word use a hyphen (-) or underscore (_) in the name. Once you have your graphic optimized, you're ready to publish it to your social media website of choice.
---
Products Seen In This Post: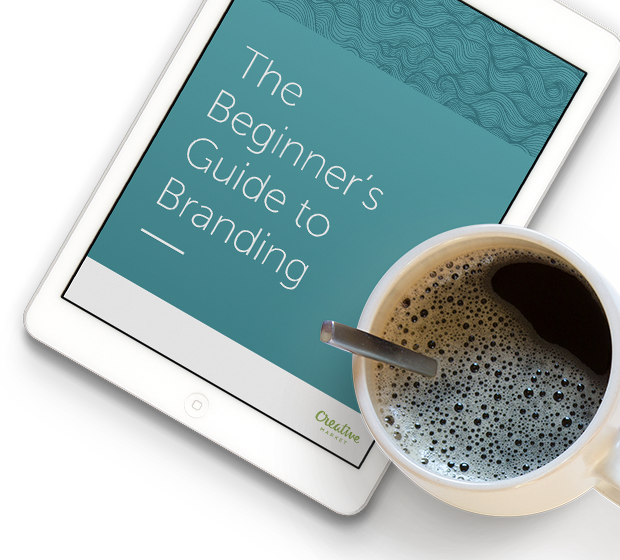 Free Beginner's Guide to Branding
Designing your own brand?
A fun, friendly, FREE guide to build a stellar brand identity.
Download now!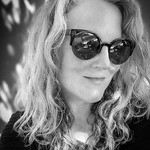 Greta Harding
Creative source. Find Topo Map, Terrazzo, Neo Geo, Gradient, Minimal and Wabi-Sabi design items here. Check out our website for exclusive offers and discounts.
View More Posts