Spring Cleaning: DIY Organization Labels
According to a Spring Cleaning Survey conducted by the American Cleaning Institute, 98% of people feel good about themselves when their house is clean, and 60% say spring is the best time to rid the house of dirt and clutter.  So, this Spring why not get organized? Research shows cleaning up your house and getting rid of clutter can make you feel better and happier.
However, for many people the idea of Spring cleaning can be overwhelming and depressing. Even though you realize that your house needs a major makeover, and you probably have a lot of things you need to get rid of, the idea of having to go through it all can be too much to handle. This year, approach Spring cleaning with a plan so you feel less overwhelmed, and get the job done more quickly.
Make sure to focus on:
Junk Drawers
Medicine Cabinets
Garages
Closets
Storage – including the attic and basement
Outdoors
When I'm going through my apartment and organizing, I find that it is helpful to separate items into different piles and them organize them in different drawers or compartments afterwards. That way you know everything you have, and can lay it out in front of you before you create labels and organize things into drawers. You can pick up plastic drawer sets and tabletop organizers at most neighborhood stores, and then all you have to do is personalize them with labels so you can find everything you need. In addition, once you have your drawers organized and labeled, it makes it easier to put things away in the future.
Creative Market has some great fonts and graphics to help you create simple labels to categorize and organize every item in your house. All you have to do is download the files and upload the fonts and images to use in whatever label making program you have. You can go to any store and buy label paper that is sticky, or you can print these labels on regular paper and use tape to apply them to a surface.
Concept #1
I created all of these labels using one vector set, and made them approximately 4 x 1 inches. These are perfect labels for my makeup containers, junk drawers, and medicine cabinets. Write whatever you like on the labels and add in these fresh floral elements to add a touch of spring.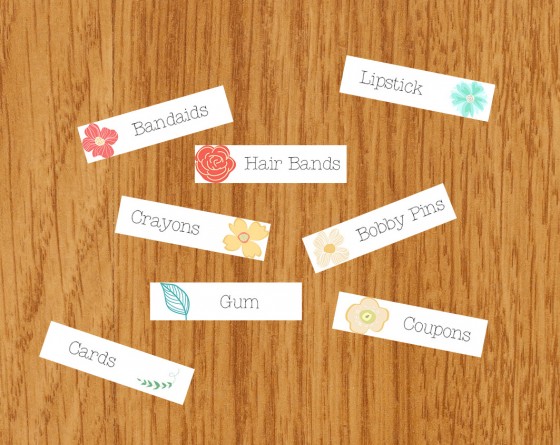 Featured Products: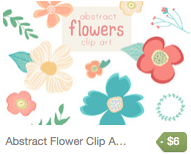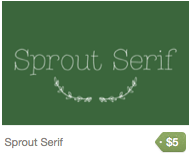 Concept #2
Medicine cabinets can easily get out of control…as cold and flu season runs its course you are probably stocking up on lots of goodies. Make sure to categorize your medicine and supplies so you know exactly what to you when you need it. This will make it easier when you're searching for something to soothe a tension headache versus seasonal allergies. I absolutely fell in love with these blossom vectors when I first saw them because of their simplicity. These vectors can make any label look more elegant without being too cluttered with complex artwork.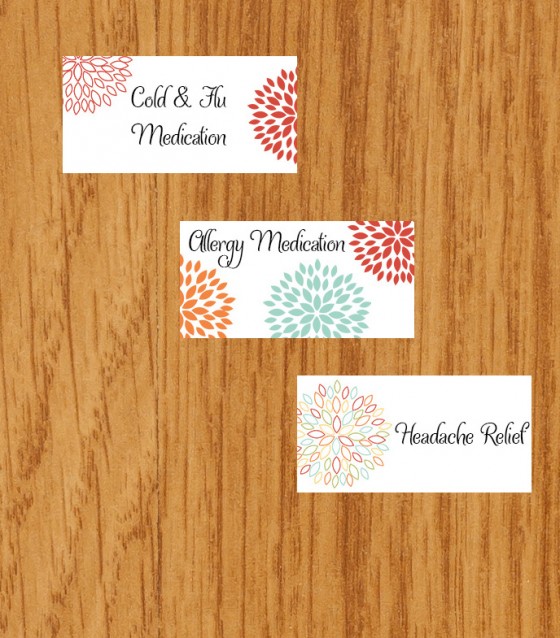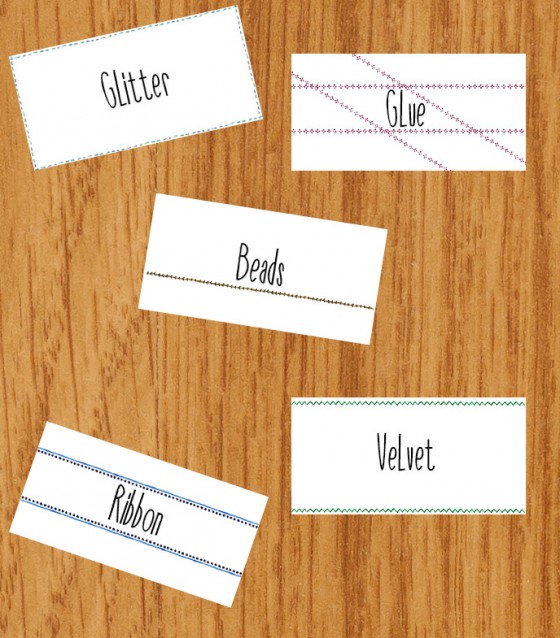 If you're crafting or working on scrapbooks, you probably have a lot of different little pieces and components to add embellishments and delicate touches to your work. Be sure to make labels for your various drawers so you can find everything from glitter to beats to ribbons quickly and easily. That way if you have a bunch of people over working on a project they won't have to search through drawers for hours, instead they will get to craft and make something amazing with you. The designs I created in this concept are all very simple and simply use this amazing set of water color borders. You can use whichever borders you want and arrange them across the label like a traditional border, or go a little crazy and line them up every which way.
Featured Products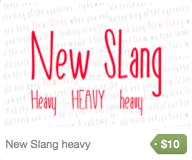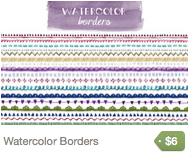 I hope that this post and these labels inspire you to clear out the clutter from your home and make your home a happier and cleaner place to live. Let me know how you decided to use these labels around your house for spring cleaning, I can't wait to see what awesome things you come up with.
Getting started with hand lettering?
Free lettering worksheets
Download these worksheets and start practicing with simple instructions and tracing exercises.
Download now!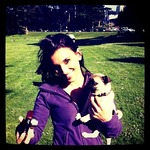 Maryam Taheri
I'm a recent graduate of the University of San Francisco with a degree in Biology and a passion for the creative arts. I love building websites, trying new things, and I have a passion for social media.
View More Posts