4 Steps To Start a Successful Blog For Your Creative Business
So you've decided that starting a blog is the best way for your business to market itself moving forward. When we first started HighSpark's creative blog on presentation skills aimed at companies that require executive presentation training, we quickly realized that it was not as easy as most make it seem. Over a few years, we've managed to grow our email list to about 11,000 people by being deliberate with how we run our blog and our website.
If you're new to the publishing space and want to get started on the right foot for your startup business,  whether you run a branding agency or a cafe, here are some easy steps to ensure you build your blog proper from the beginning.
1. Identify Why You're Starting The Blog
The 'Why' I'm referring to here is tied more closely to your business goals. If you're looking to get immediate sales through a blog from the get-go, look elsewhere. Blogging and content marketing, in general, is a long-term commitment. It can be powerful, but only if you commit to it consistently.
Be clear on whether you're starting a blog to:
a) Build credibility as a subject matter expert
b) Engage with your audience to drive traffic
c) Boost your search profile on engines like Google
d) Garner sales for your company
e) Monetize viewership from ads or sponsors
f) Build a list
g) All of the above
What you decide on will affect the content you put out and how you decide to run it. For B2B companies, their blog typically sits at the top of their marketing funnel to drive qualified traffic to their website and build credibility for their company and offerings. It's hardly ever a 'build-a-blog and immediately make money' scenario.
Writing a blog without an intentional bottom-line can be disastrous in the long term because of the time invested without a return. In our case, our blog is an avenue to build expert authority for our brand, collect information of prospects and boost our search profile on Google. Hence, the content we publish and the lists we manage have been managed as such.
2. Select Your Niche
Knowing exactly who you're serving is going to be critical to ensuring you get a return on your efforts. Typically, your niche will be tied very closely to your business and expertise. For our company, we write mainly to executives that want to develop better presentations in a different way. Having this profile has shaped the kind of content we create and how we reach out to our clients.
Be specific when you profile your target audience. Here are some good examples: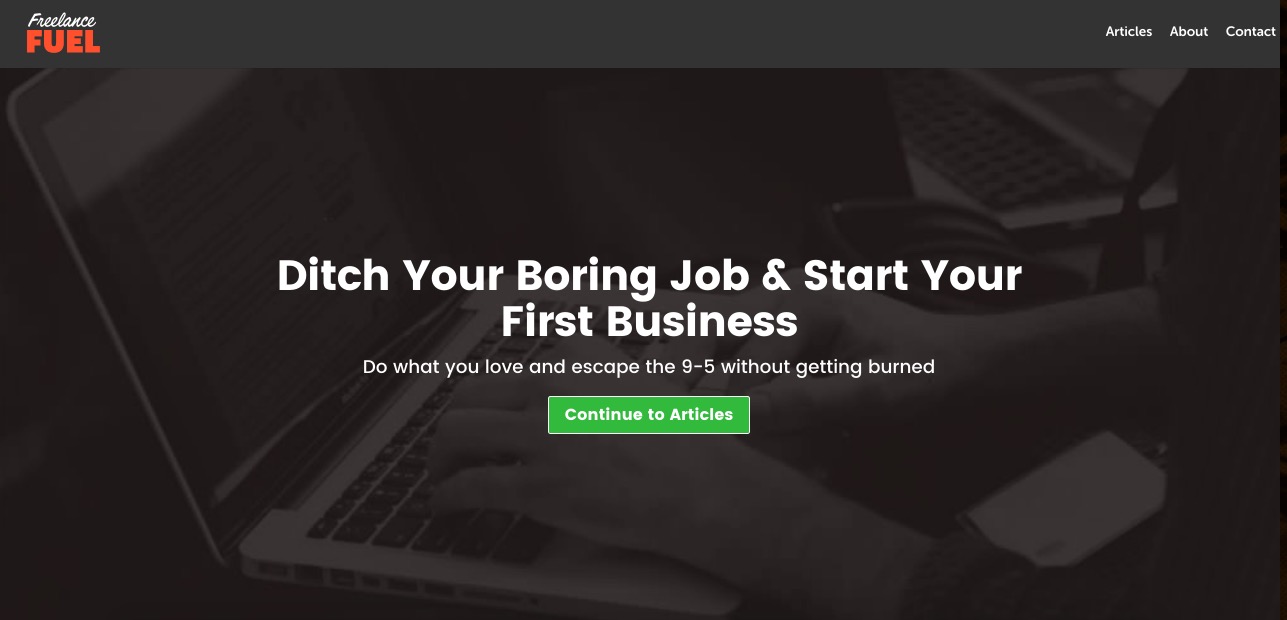 Example 1 – Niche blogs: FreelanceFuel writes about advice for creative freelancers who are trying to learn business skills. In this case, the content they write may encompass step-by-step guides and actionable business tips geared towards creatives in order to deliver maximum value to these readers.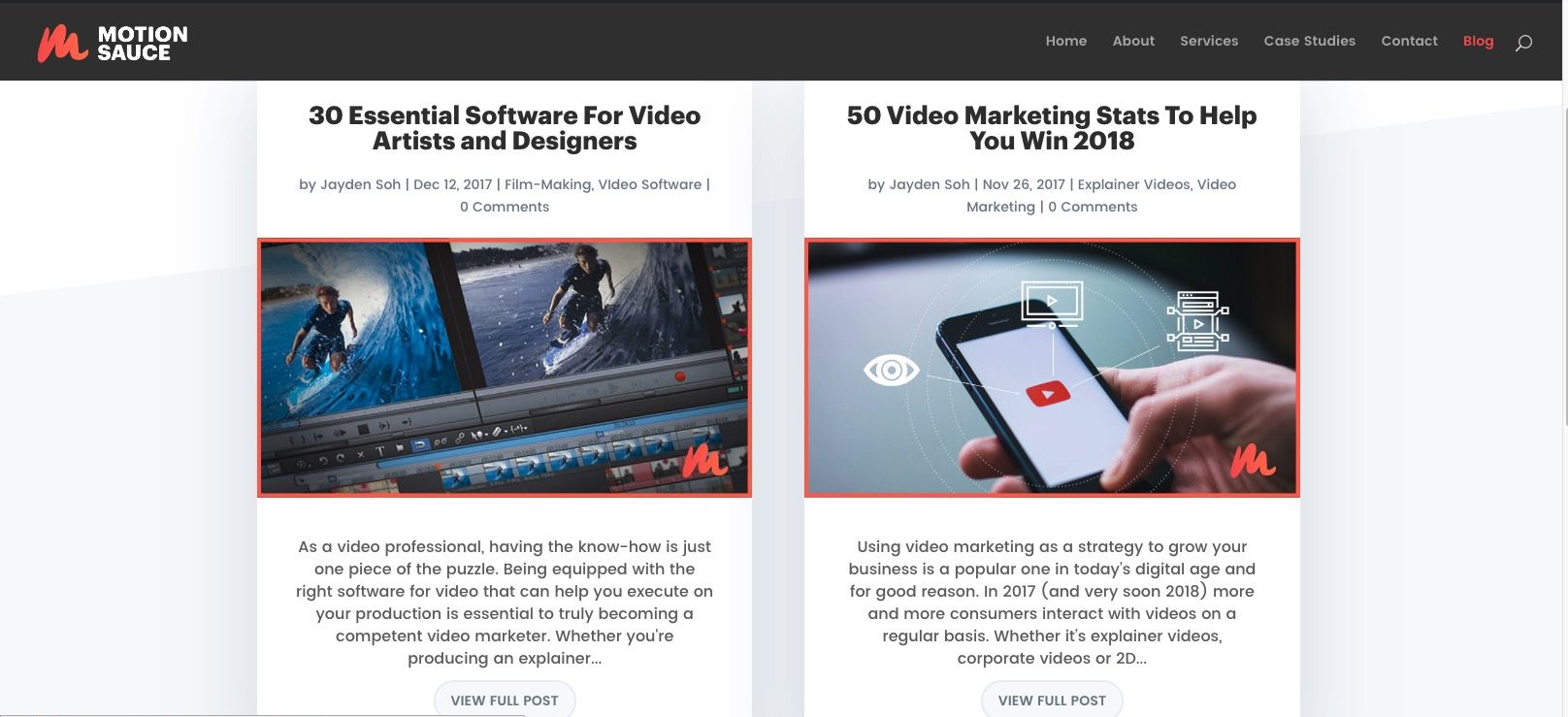 Example 2 – Business blogs: Motionsauce is a corporate video production company. As an agency, the reason a company might have a blog is more to educate prospective consumers or in this case, other business owners, to build credibility as video experts and eventually convert them into customers. Hence, for companies like these, the articles they write might be geared more towards industry trends and thought-leadership pieces.
Depending on the type of audience and what you'd like them to do, this will affect the language you use and helps you as the webmaster to craft content that resonates with them. For example, if you're running a platform for sales training courses, you'll very likely be writing about useful techniques for sales to educate your audience and build a consistent following.
An easy way to do this for your blog is to ask yourself these questions:
What are the hopes and dreams of my readers?
How can I help them achieve those dreams with content?
Does the content I put out help to build my brand as trustworthy to these readers?
What is the follow-up action I'd like them to take after reading my blog?
3. Setup Your Blog Site
Selecting a sub-domain configuration
There are usually two choices here, to use a sub-domain like 'blog.yourcompany.com' or on a subfolder like 'yourcompany.com/blog'.
This might seem like an unnecessary hassle, but it'll become important for search engine optimisation as your blog grows. Sub-domains typically are considered to be separate websites when indexed by Google. For sub-folders, these are considered to be part of your main site as a whole.
In summary: Generally, experts recommend using a subfolder rather than a sub-domain as this helps to build your search profile with minimal effort altogether. If you want to segment your audience this way without much worry about search-ranking performance, a sub-domain might be a better fit.
Picking a blog platform
When deciding on a blogging platform, the choices typically boil down to very few. WordPress now powers about 26% of the web and is a popular choice because it's easy to self-host and integrate into your existing web setup.
For purists who like to code these frameworks on their own, some prefer to use Ghost as a publishing platform instead.
Generally, WordPress is still the popular choice because of the myriad of plugins and themes available.
4. Setup Your Website

Installing a Theme:
WordPress offers thousands of free theme options by default that allow you to customize the visual design of your blog. If you have room in your budget, consider purchasing a premium theme from CreativeMarket. They usually have one-click setup options that help you build your website immediately – all you need to do is edit some of the text and fields as well as change the images.
For our website, we use the Divi theme from ElegantThemes – a drag-and-drop builder that allows non-programmers like us to make design changes really easily that look great.
Starting a blog can potentially boost your revenue by helping you reach out to more potential customers and build authority for your startup business. Don't let the inertia of starting stop you, it's a lot easier to get started than you think. Good Luck!

—-
Eugene Cheng is Partner & Creative Lead at HighSpark, a strategic presentation design company that also provides presentation skills courses to Fortune 500 companies. In his free time, he also manages a blog on freelancing: FreelanceFuel. He also mentors for a corporate video company: MotionSauce
Getting started with hand lettering?
Free lettering worksheets
Download these worksheets and start practicing with simple instructions and tracing exercises.
Download now!