Five Foolproof Steps to Score More Freelance Graphic Design Jobs
If you're looking to learn how to be in the right place, with the right skills, we've got the answers—so you can spend less time looking for graphic design projects and more time designing.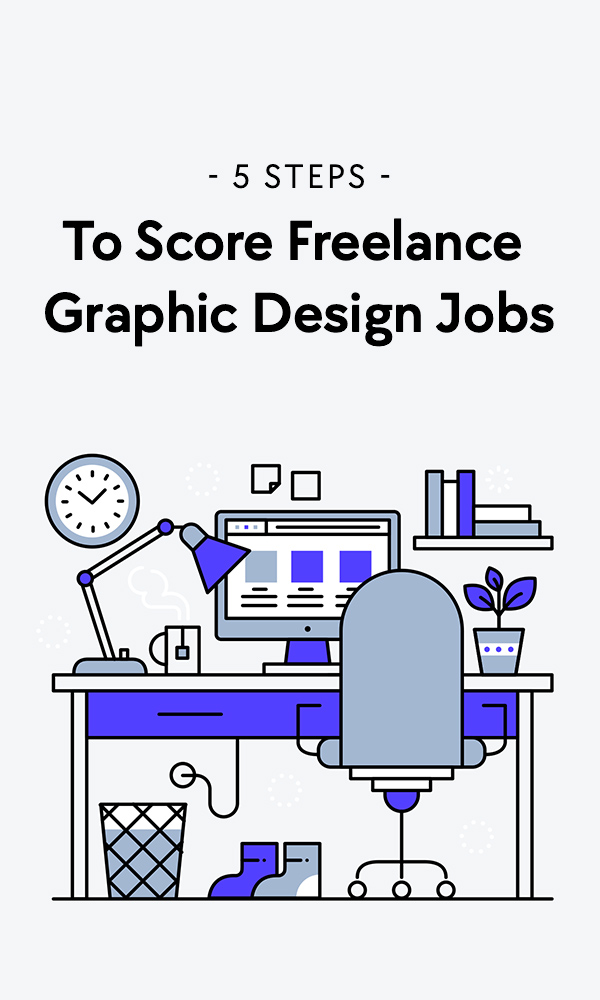 When you're working as a freelance designer, your next job is always on your mind. No matter how busy you are or how much experience you have, you probably ask yourself "What do I have lined up after this?" at least once a day. It's one of the worst parts of freelancing and it's an unavoidable reality of relying on contract work to pay your bills. But that doesn't mean freelance designers are simply at the mercy of whatever work happens to blow their way that month. There's a lot you can do to keep your pipeline full—to make sure the next time you ask yourself "What do I have lined up after this?", you already know the answer. To help you get there, Looka—the AI-powered graphic design app—interviewed 100 people who had previously worked with designers. In our survey, we asked them everything from how they found their designer, to what they'd be willing to pay extra for, to what was the worst part about working with them. If you're looking to learn how to be in the right place, with the right skills, we've got the answers—so you can spend less time looking for graphic design projects and more time designing.
Convincing Clients They Need Your Design Services
If you've ever dealt with a difficult client, you've probably heard them claim at one point or another that they could do your job for you. As annoying as it is to hear, this complaint can have an impact on your ability to find freelance graphic design jobs. When we look at the reasons why clients choose to work with a designer in the first place (as opposed to DIY-ing), the quality and experience a designer brings were cited by 91% of clients. Coming in at a distant second, time investment was only mentioned by 33% of clients. Why is this important? When you're marketing your services as a designer, you need to highlight your experience and the quality that comes along with it. If a potential client looking at your profile or portfolio can't get a sense of what you know how to do and how long you've been doing it, it's easier for them to dismiss your work. Being able to show off past projects and cite years of experience is great here. What's even better is being able to showcase the process behind your work on your website or portfolio. If clients can see how much work goes into a piece, they're less likely to see it as something they could do themselves.
Getting Discovered as a Graphic Designer
But maybe we're getting a bit ahead of ourselves. Before clients can consider whether your work warrants them ditching the DIY route, they need to discover your work in the first place. While getting found can sometimes feel more like a lottery than a meritocracy, there's a lot you can do to make your own luck. To start, let's look at the most common ways clients find designers—so you can start being in the right place when the time to design comes.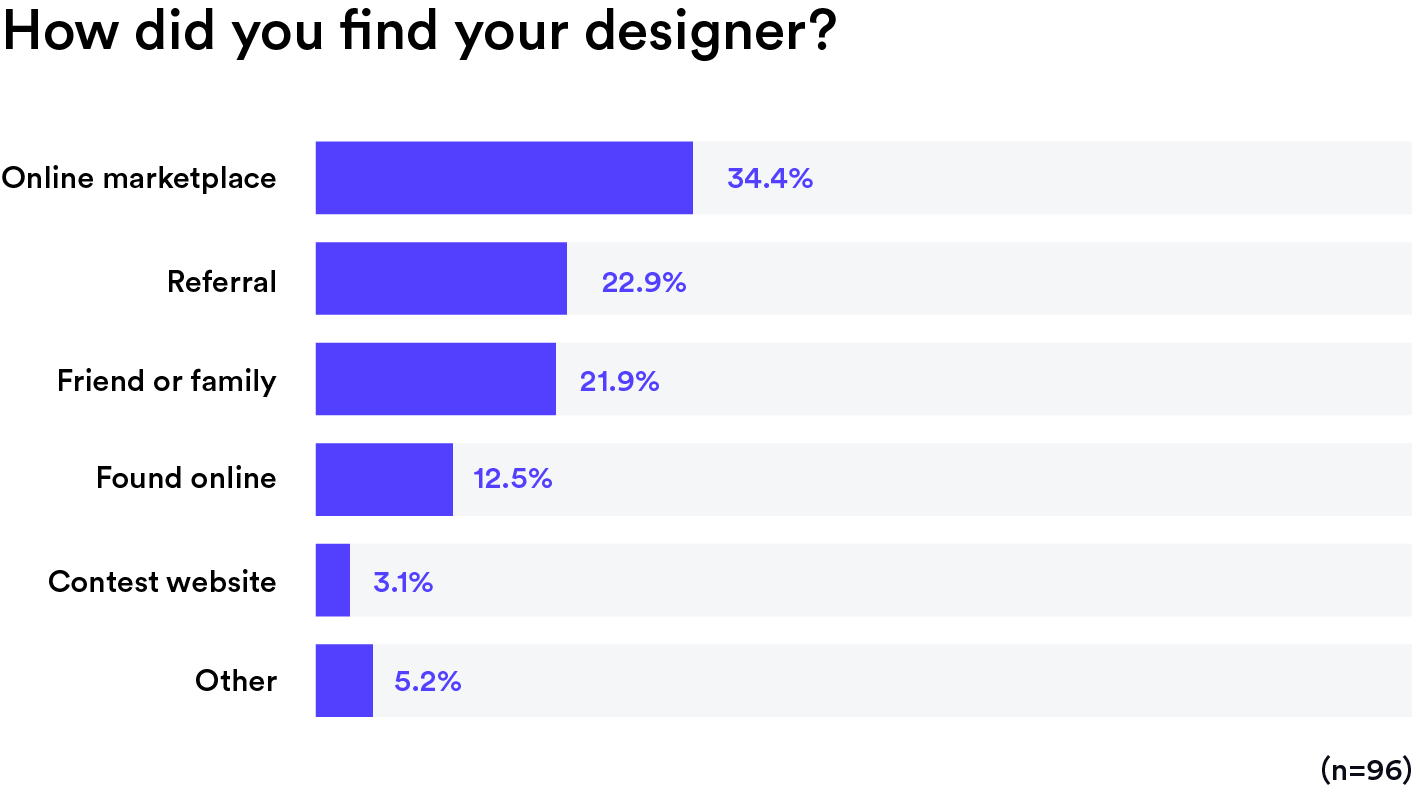 At first glance, these results seem to say that online marketplaces are the best way to be discovered. And this is true. Setting up a shop on a site like Creative Market means more people have a chance to find and purchase your work than—especially considering the 6 million members that use the site. But when we take a closer look at this chart, the results skew a little less Upworking and a little more networking. Between "Through a friend/family member" and "They are a friend/family member" network and personal connections account for almost 45% of designer discoveries. Meanwhile, in fourth place, we can see that direct contact through a designer's website only accounts for 12.5% of designer-client intros. If you're working as a freelance designer, you should be thinking one thing and one thing only right now: "I need to network more." As powerful as having an online presence on Upwork, Fiverr, or your own personal website is for showing off your portfolio and potentially being discovered, human connections still win. A lot of this comes down to how people choose their designers.
Becoming Your Client's Top Choice
If a client is searching Freelancer.com or asking their network for recommendations, you can bet you're not the only designer they've heard about. So how do you stand out from all those other names and portfolios? Here's what 80 of our respondents had to say about how they made the final decision on which designer to go with: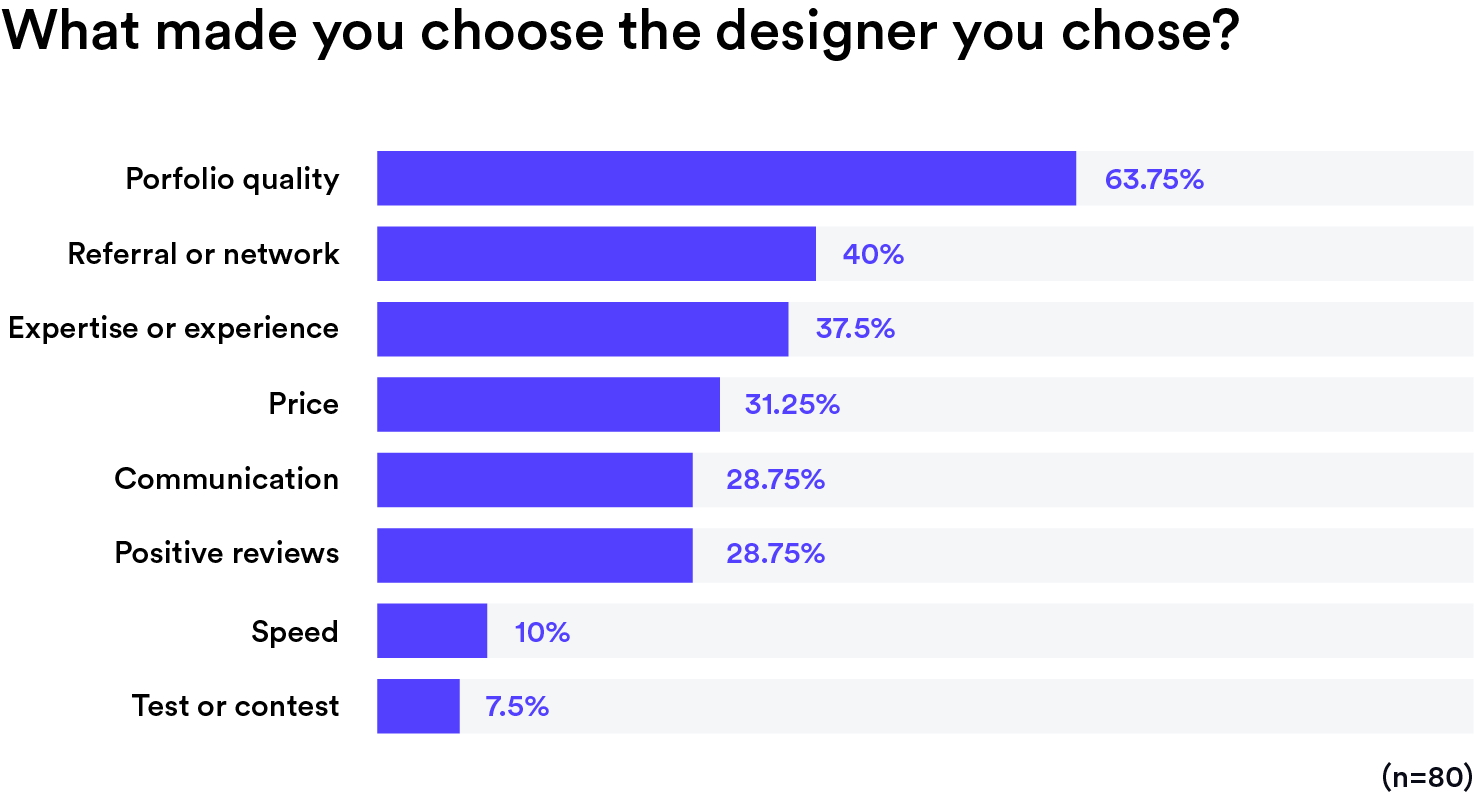 While multiple factors play into this decision, the clear winner is portfolio quality. Just as we saw when asking clients how they chose to work with a designer in the first place, the quality of a designer's work is top of mind. But it's not the only thing that matters. Social proof from referrals and positive reviews were mentioned in 40% and 28.75% of responses, respectively. Many of the respondents who mentioned portfolio quality went on to talk about the importance of a personal referral or positive reviews in making the final decision. Between investing more time in networking and leveraging current connections by asking for referrals, you can make these numbers work in your favor. The more familiar you are as a design resource within your network, the more likely people are to trust you with their design projects. But aside from getting your name out there, there are few other tips to take from these results. Expertise and experience also play a big role in who gets hired. With 37.5% of clients mentioning the importance of experience and expertise in a particular style or industry, it can pay to specialize. As much as you might want to cast a wide net for your freelance design work, clients tend to favor designers who specialize in only a few areas—seeing them as experts, unlike their jack-of-all-trades counterparts. Communication also came up as a major factor, with many clients citing professional, punctual communication as what made them choose one designer over another. So, if you haven't been watching your words in your proposal emails or prospecting messaging, it's time to start. While remaining factors like changing your pricing or taking part in tests and contests might not be for everyone, speed should be something everyone thinks about. While we're not suggesting you aim for speed above all else, but you should at least help clients understand why certain things take more time. Clearly communicating how your time is spent can transform a 1-week timeline from a deal-breaker to a deal.
How to Grow a Small Graphic Design Project
No, we're not talking about scope creep—we're talking about the art of the upsell. Once you've got a client hooked for a project, you've already done the difficult work, so it's time to make that effort work for you: with premium add-ons. Of course, you want to upsell clients on something they actually want to buy, so we asked our survey respondents what that would be, here's what they had to say: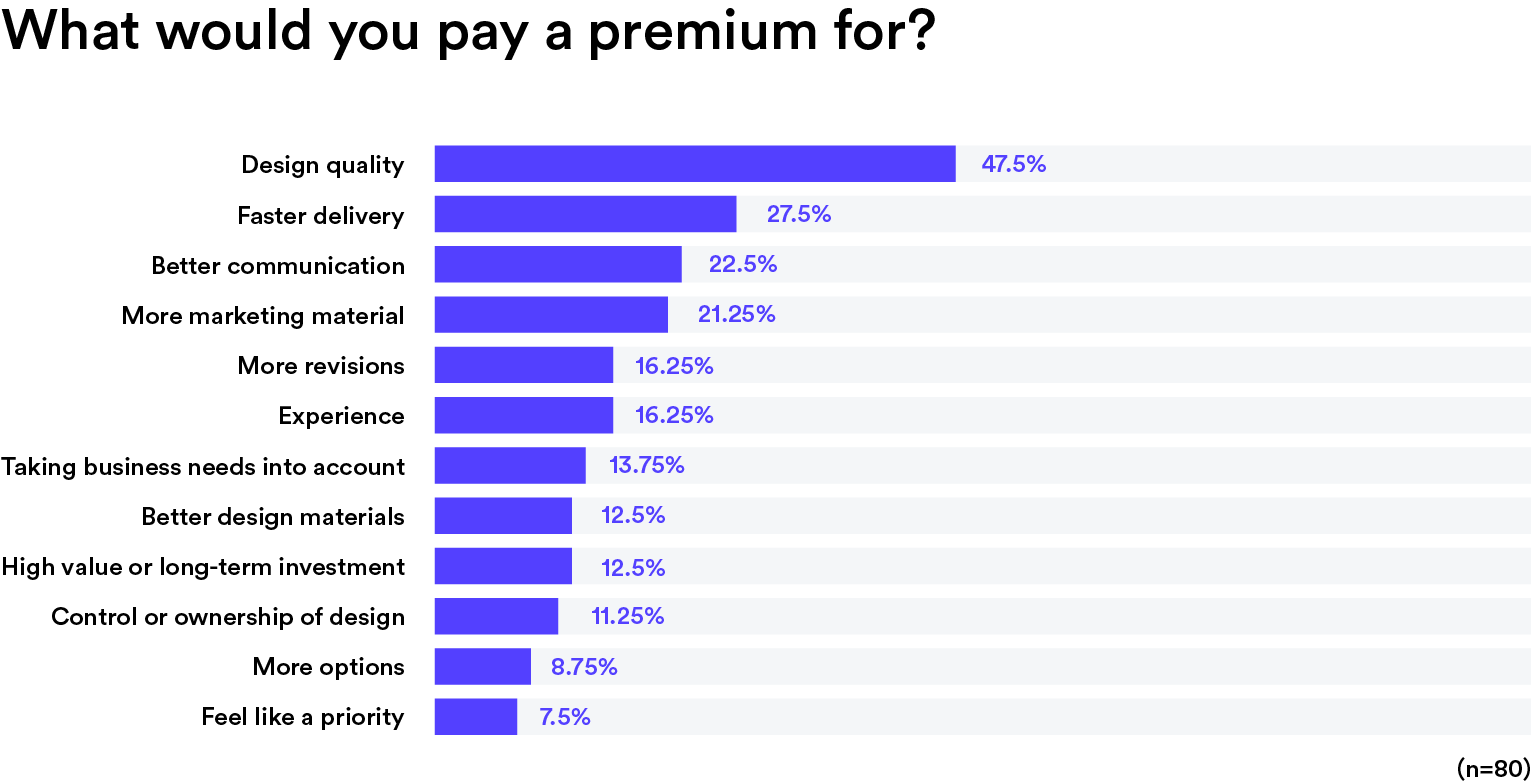 Again, design quality is top of mind for clients throughout the entire purchase process—even when they're being upsold. But how do you upsell on better design quality without making customers concerned about the quality of your work as-is? Here, you might consider showing clients the level of work you're capable of doing in 1 vs 2 vs 5 days, and charge them a premium for time spent. Of course, that would mean giving up the prospect of extra payment for faster delivery, which more than 27% of clients are willing to pay more for. One solution here is exclusivity. By giving a client the option of exclusive access for a shorter period of time, they can effectively buy out space in your calendar where work for other clients would have gone. Of course, this means they'll likely expect you at their beck and call, which is where the premium for better communication also comes in. You probably don't want to overtly charge for better communication (in fact, we'd advise against it), but the deeper connection that comes from putting all your attention towards one project can foster clearer communication. Mentioning this as a perk of paying for faster turnaround and full access, can help you turn that standard agreement into a premium one.
Creating Freelance Design Work from Your Past Work
Winning clients is great. Keeping them is even better. To do that, you need to give clients a great experience while you're working with them. To understand how to do that, let's first take a look at what not to do.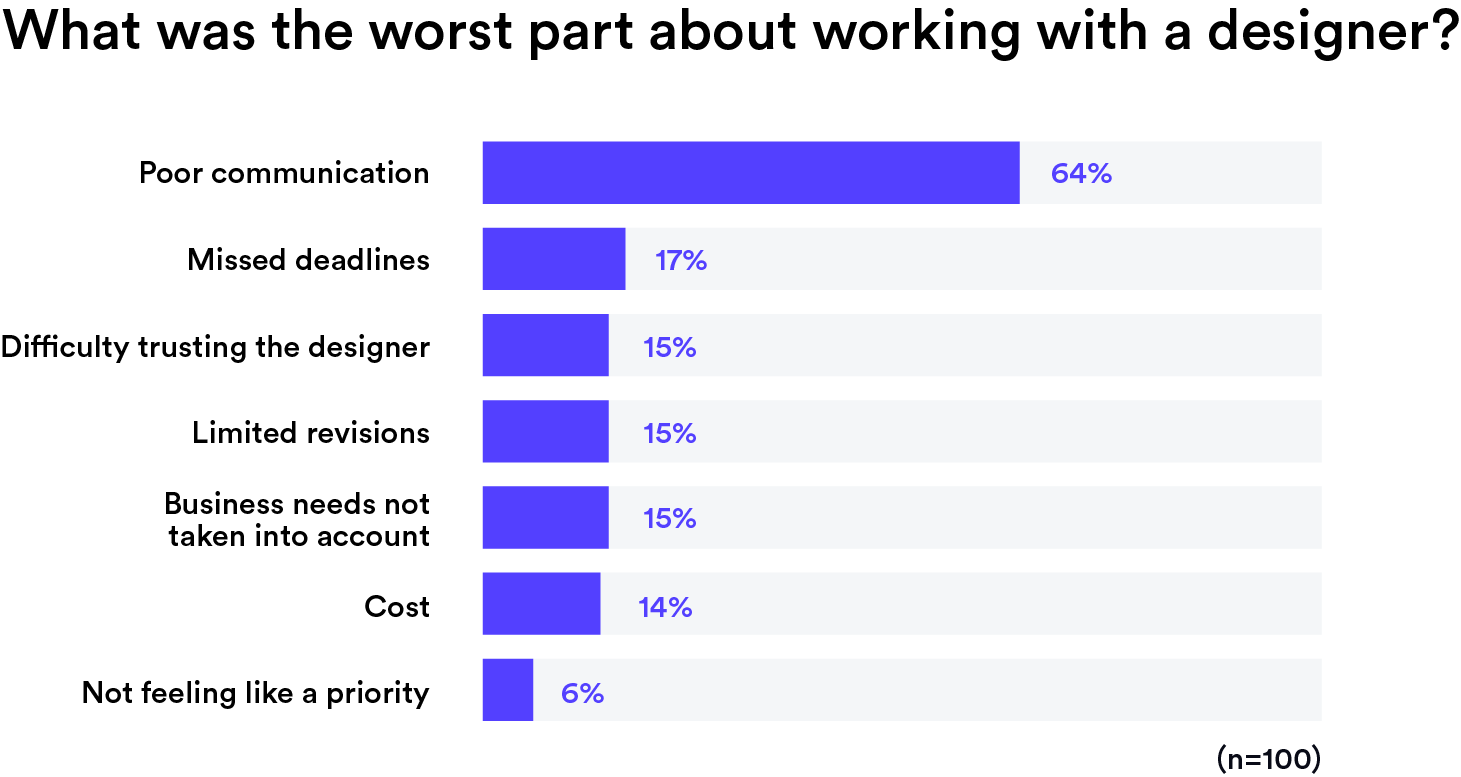 More than missed deadlines or cost, the single worst part of working with a designer for most respondents was poor communication—at a staggering 64%. Conversely, looking at the most important part of working with a designer, communication comes out on top.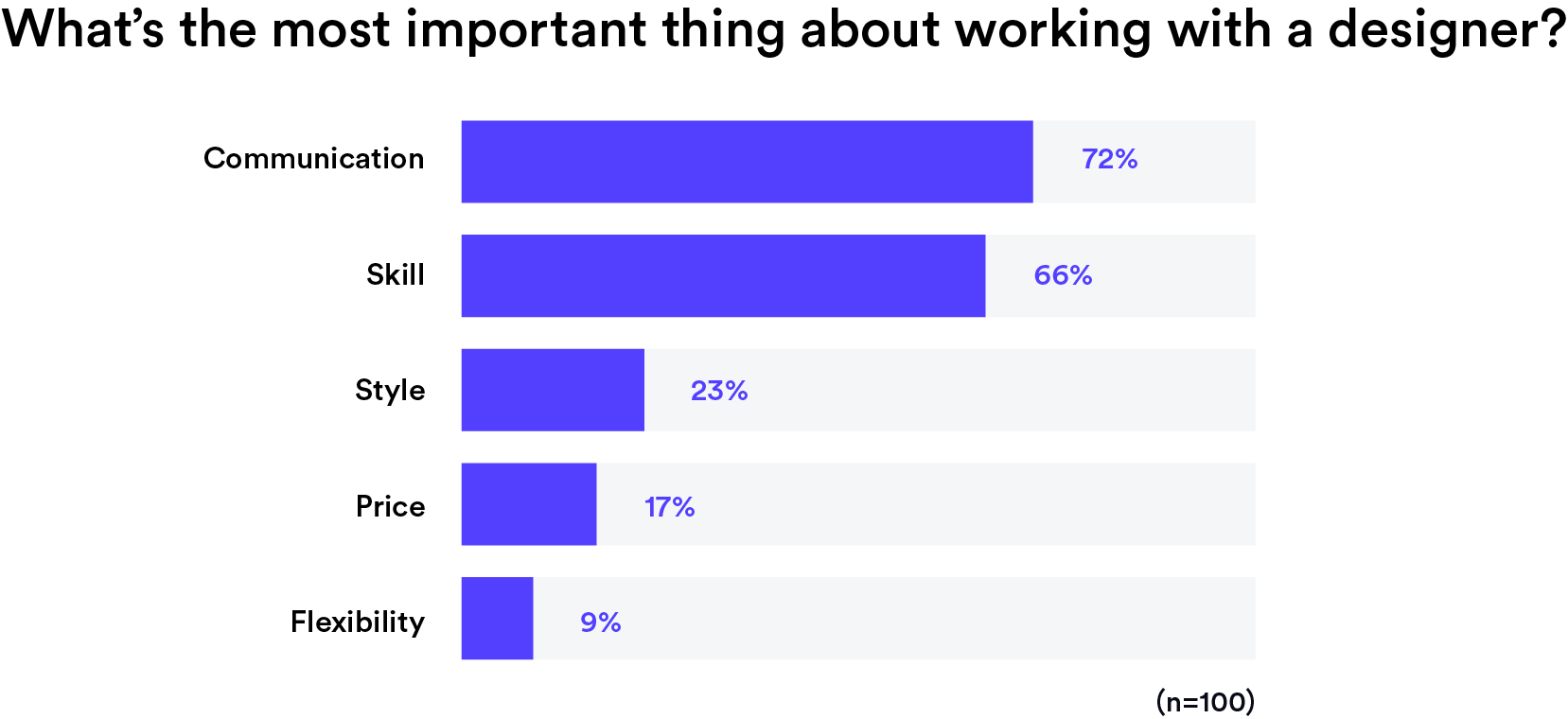 What does this tell us? No matter how talented, cheap, or flexible you are, clients value communication above everything else. To get more freelance design work, your people skills need to be just as impressive as your design skills.
Fill Your Freelance Design Pipeline
Now that you know how to get found, chosen, grown, and referred, it's time to get out there and do the hard work of actually finding graphic design projects to tackle. If you only remember one thing from this blog, make it this—design quality always wins, except when poor communication gets in the way. It doesn't matter how much work you put into your portfolio or spreading your name, if people don't like working with you, it won't work. So, take the time to really listen to your clients, take their business needs into account, and understand their industry. It might just lead to your next freelance design job.
---
Products Seen In This Post: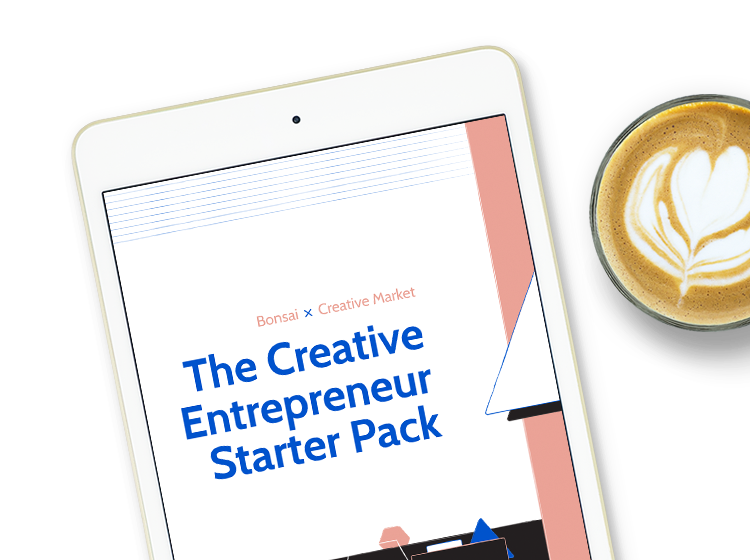 An ebook by Creative Market and Bonsai
Start and grow your creative business
Get a head start on your creative business with this friendly handbook.
Download our free guide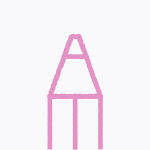 Dawson Whitfield
Dawson Whitfield is the co-founder and CEO of Looka, an AI-powered logo maker that provides business owners with a quick and affordable way to create a beautiful brand.
View More Posts