Introducing Our Color of the Season: Sunbaked Mint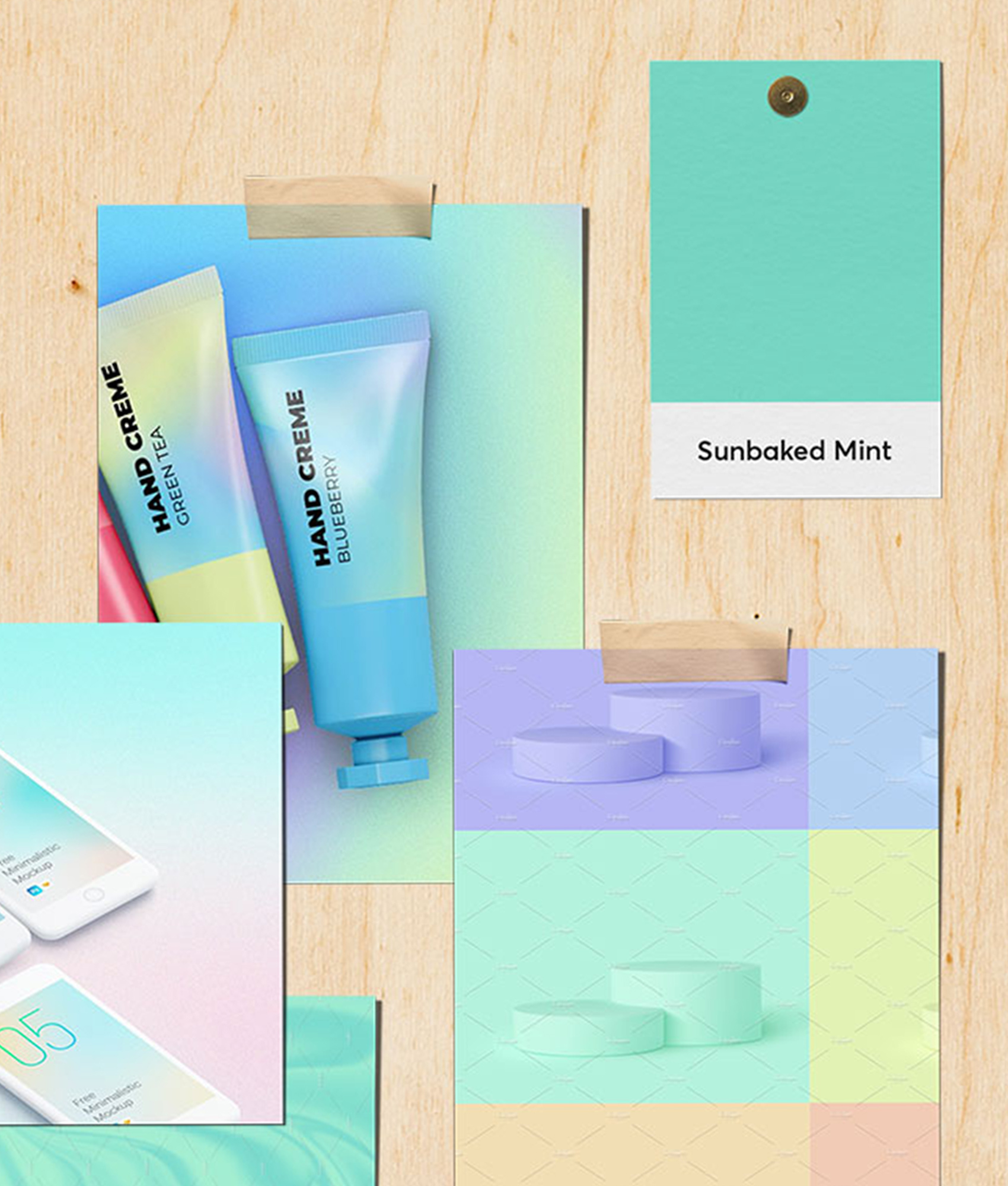 "The little things" are slowly coming back to us and we're realizing just how big they were. Catching a bit of sunlight, seeing each others' smiles, unplanned meetups. Mundane celebrations where reasons don't matter as much as guests. This season, we're reclaiming our right to cool off. To wonder and rest. To daydream.
Enter Sunbaked Mint, a blue-to-green hue that feels light and ethereal in ways we've missed. While we do have a code for this color, Sunbaked Mint isn't meant to be exact. Just like light wears out every object in unique ways, our Color of the Season is truly a range of mints — all dyed beautifully by the sun. Spontaneity, not precision, is the key to this color and this season.
Combining the grounded character of green and the airy feel of blue, this neon pastel evokes everything summer 2021 is about: nostalgia, water, turquoise, seaglass, naiveté, and yes, mermaids.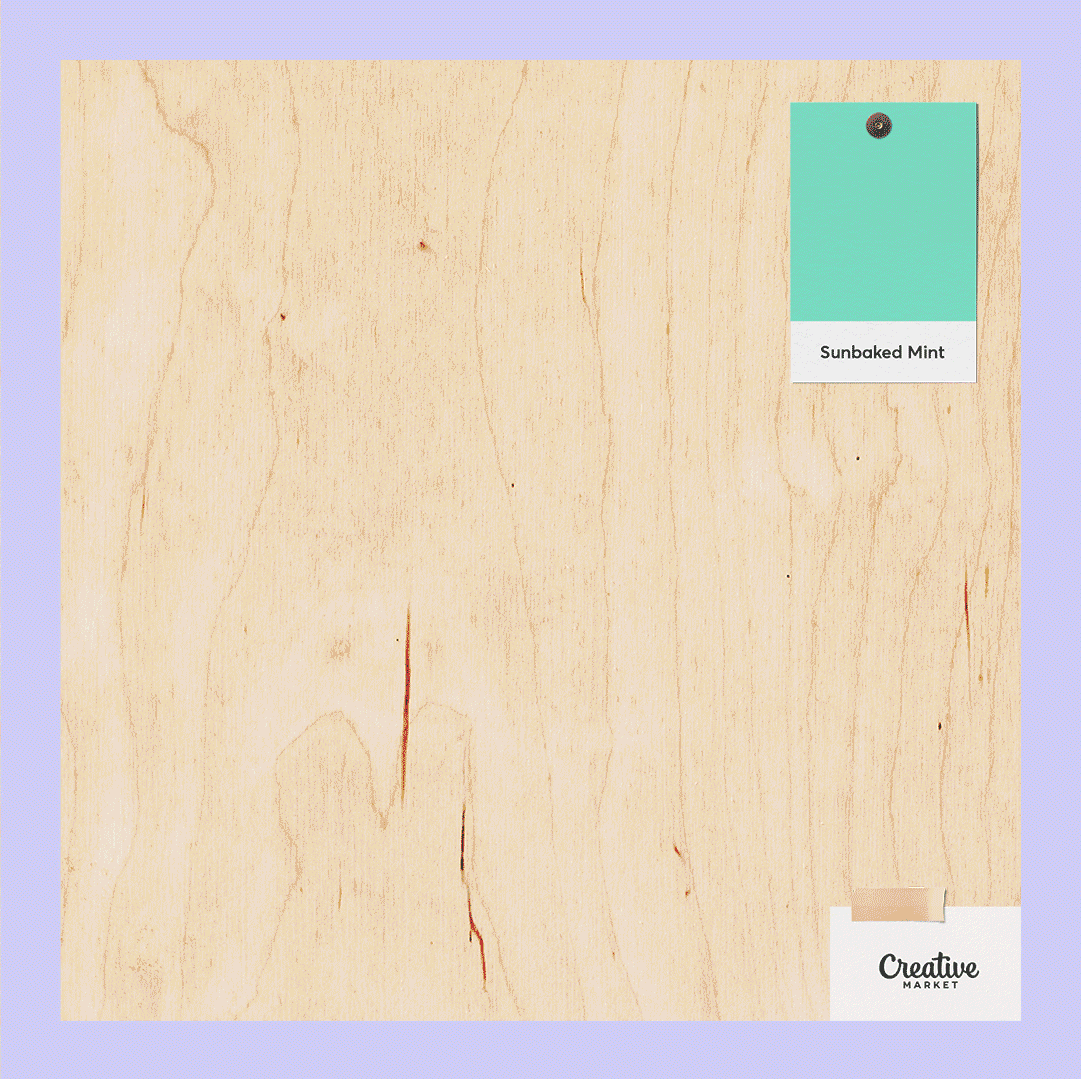 Introducing Sunbaked Mint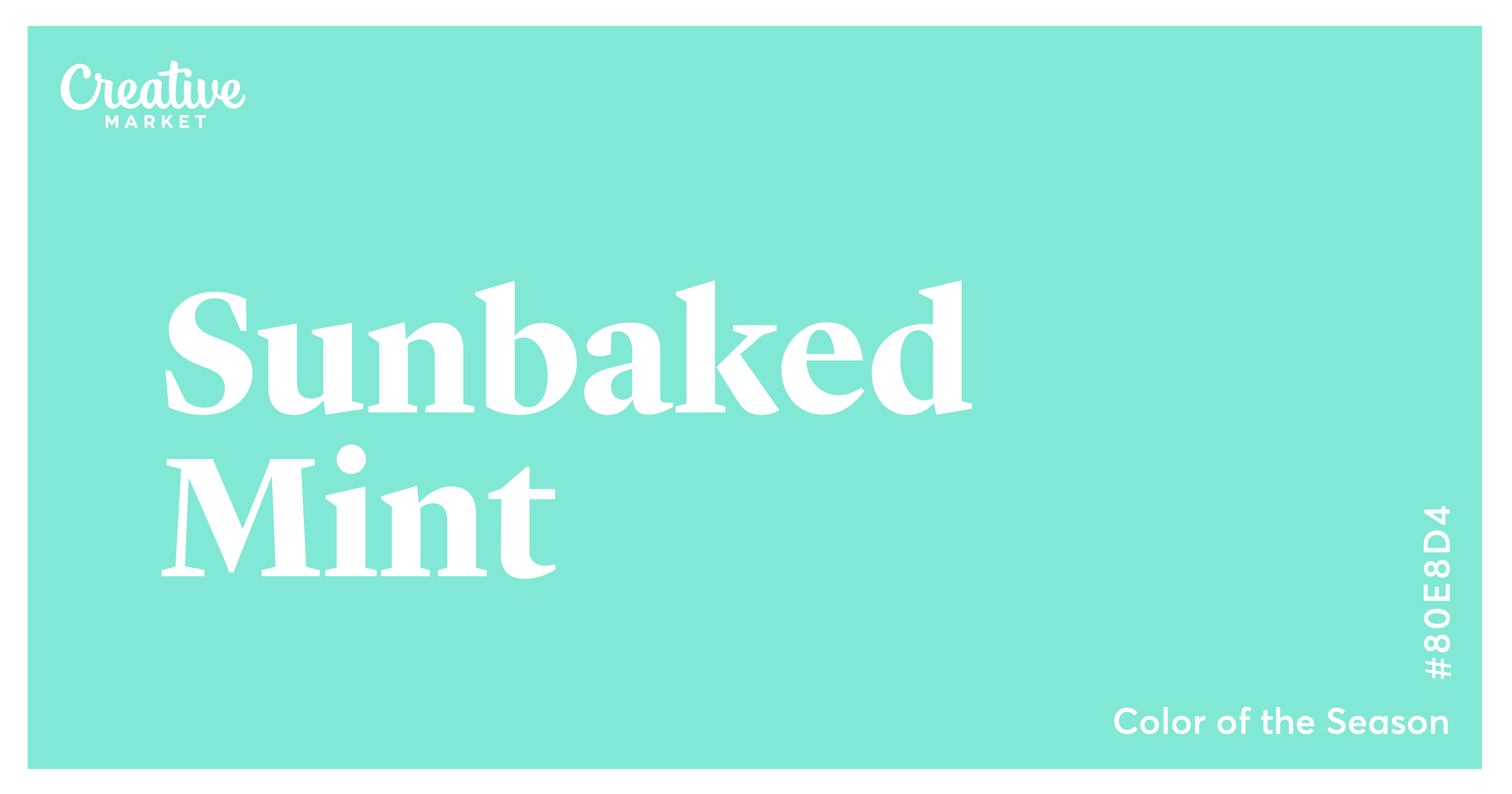 HEX: #80E8D4
RGB: 128, 232, 212
CMYK: 43, 0, 25, 0
Pantone: 333C
Looking for a refresher on the various color codes, what they mean, and their applications? Make sure to check out this article where we explore the differences and technical details you need to know.
Vibrant Palettes Using Sunbaked Mint
Wondering how to pair Sunbaked Mint in your next project? These palettes complement our Color of the Season and are ready to use.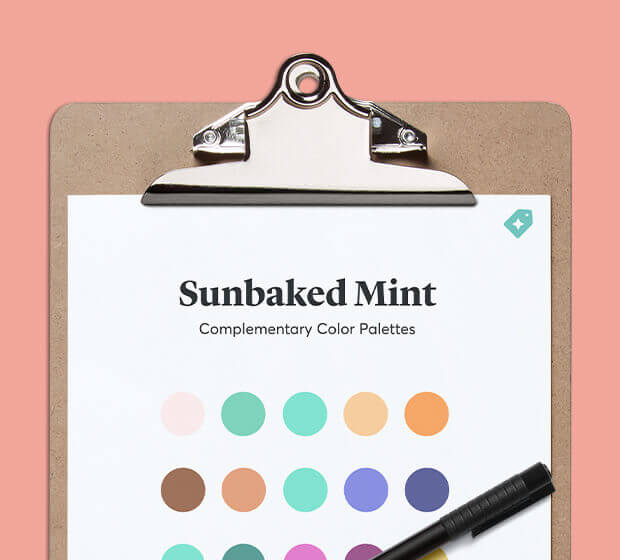 Try our Color of the Season
Download color palettes using Sunbaked Mint
Download our set of color palettes in SVG and start using them in your favorite design app.
Download the palettes
Start Using Our Color of the Season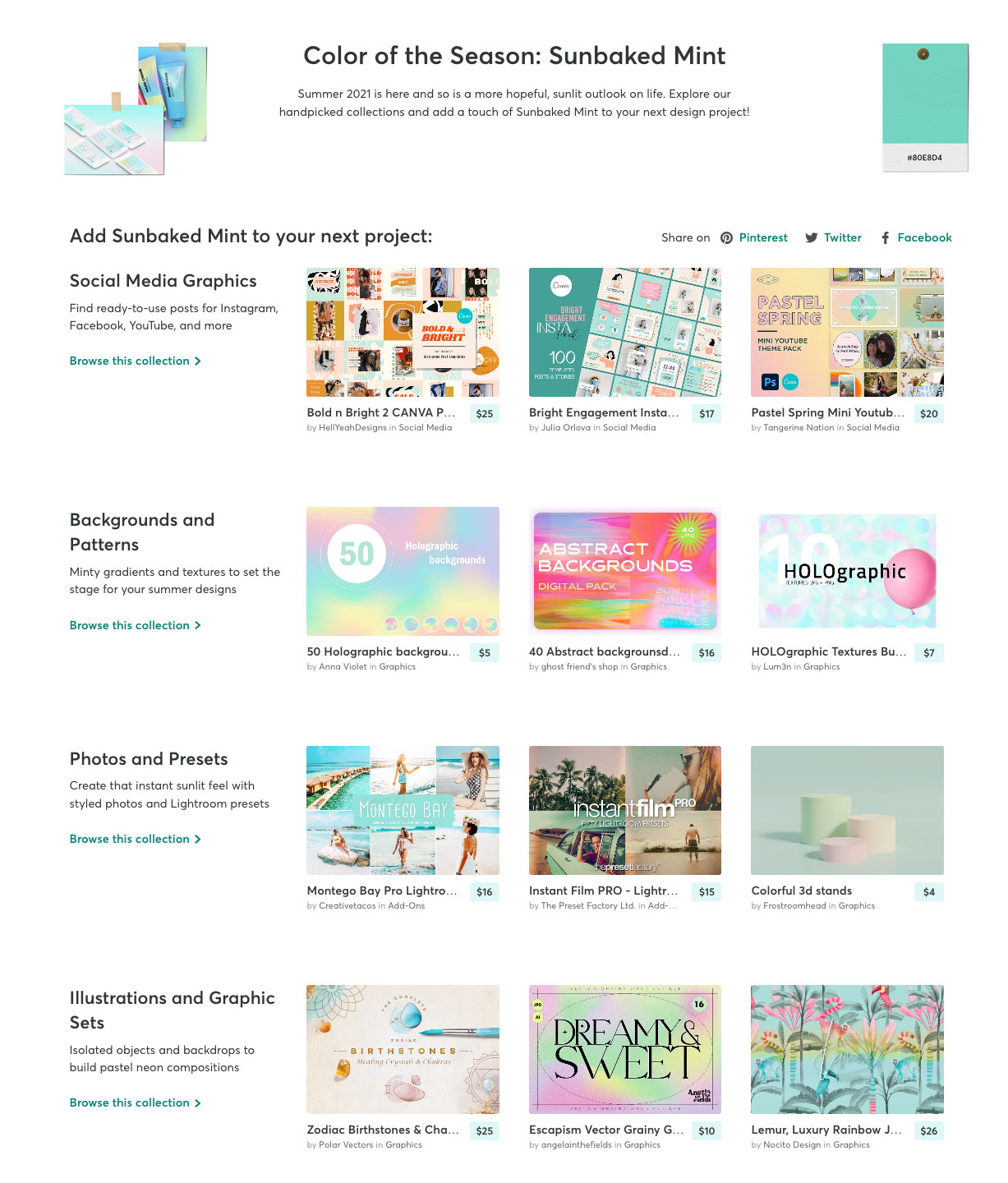 We have curated inspiring collections of Creative Market products that are already using Sunbaked Mint or slight variations of it. Try your hand at this hue with a template or graphic that is well-considered and ready to use. Check out our collections here.
---
Products Seen In This Post: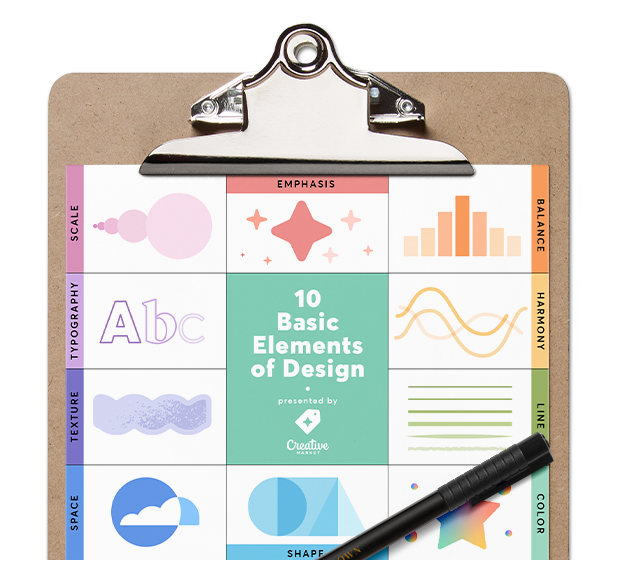 10 design fundamentals, summarized
Free Design Poster
Download this printable PDF poster and hang these 10 design principles on your favorite wall.
Get the file
Laura Busche
Brand strategist. Creating design tools to empower creative entrepreneurs. Author of the Lean Branding book. MA in Design Management from the Savannah College of Art and Design (SCAD).
View More Posts