Take the "Fight Procrastination" Challenge and Win a MacBook!
Creative Market, Dribbble, and YOU are coming together for something awesome! It's been way too long since we've thrown a community contest at you folks, but don't worry, we're making up for it, BIG time! That's right, I said contest, which means fun, prizes, and inspiration. Ready to learn more? Read on.
Fight Procrastination Day
September 6th is "Fight Procrastination Day", and we've decided to launch a contest in order to get a running start on the anti-procrastination game! Procrastination can be the end of so many creative ideas and designs, but Creative Market and Dribbble have put together an official Dribbble Playoff contest to offer up a little motivation and make sure those ideas are front and center! It's a time to say goodbye to all of those excuses and say hello to possibility!
Is there a new skill have you been wanting to learn?
Do you have an awesome new product you've been meaning to add to your Creative Market shop?
Have you been waiting for the right moment to try out an outrageous new idea?
Do you cringe every time you remember you still haven't redesigned your resume?
If you answered, "Yes" to any of the above questions, or if you've ever put something off until tomorrow when you really wanted to work on it today, this contest is for you!
How to Enter
Rebound our original Dribbble shot and let us know what you won't be putting off until tomorrow (submit your rebound by Sept 18 at 11:59pm PDT). Your shot can show off your newly redesigned Creative Market shop, the side project you've decided to invest more time into, or any creative project you've decided to make time for right now.

Include the tag "XProcrastinationContest" in your rebound shot.
Fill out this form letting us know which rebound is yours and how we can contact you with prize information.
What's the Prize?
And now for the part you've all been waiting for… Prize time!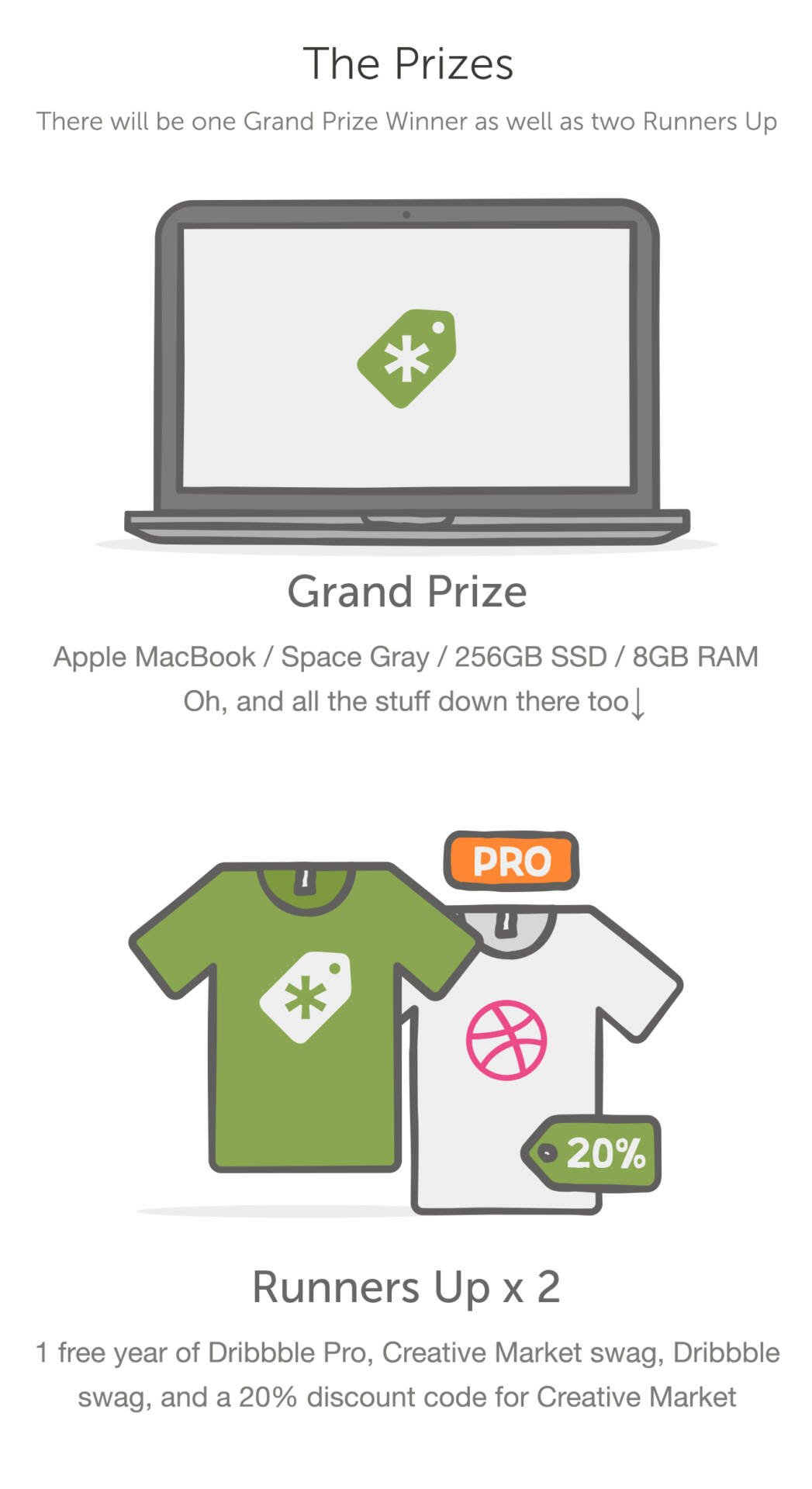 There will be a total of three winners:
Grand Prize: The new 256GB Apple MacBook in Space Gray, one year of Dribbble PRO for free, Creative Market Swag, Dribbble swag, and a 20% off Discount Code for Creative Market.
Two Runners Up: One year of Dribbble PRO for free, Creative Market Swag, Dribbble swag, and a 20% off Discount Code for Creative Market.
But Wait, There's More!
Everyone who enters the contest will receive a free pack of Creative Market goods! That's right, free goods just for entering! Just make sure to fill out the entry form after posting your rebound shot, and the confirmation screen will let you know how to collect your free goods.
Are You Ready to Fight?
So, what do you think, is that enough incentive for you to get to work on that project you've been putting off? We hope so, because we know what an amazingly talented group of individuals you are, and we've seen the kinds of fantastic things you're capable of. From watching shop owners release ground-breaking products, to seeing the incredible things you've all created with those products on Made with Creative Market, we are humbled daily by this skilled community!
Let's get to it. Let's punch procrastination in the face with a fist full of productivity!
Getting started with hand lettering?
Free lettering worksheets
Download these worksheets and start practicing with simple instructions and tracing exercises.
Download now!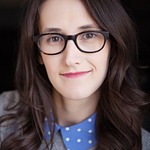 Kelley Johnson
I'm an ex-schoolmarm who is excited about all things creative. Photography makes me smile and when I find a new-to-me dress that fits just right, it makes my day.
View More Posts