The 5 Steps to Visual Branding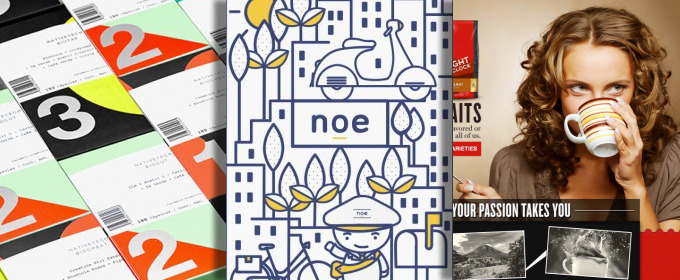 There are tons of different ways to define a brand. Enterpreneur's John Williams calls it "your promise to your customer." Copywriting legend David Ogilvy described it as "the intangible sum of a product's attributes." re:Design's Paul Biedermann gets a little more philosophical, defining it as "the essence of one's unique story."
In my opinion, it's everything. Your whole company is your brand, from the lowest-ranking employees' uniforms to how the CEO communicates. But one of the most important aspects is visual branding: the overall appearance of your company.
We've written about how to design a brand identity before, but today, we're going to break the process down to the basics, analyzing each major component and how they fit into the whole.
Let's start with...
1. Colors
Your color palette should be the first thing you pick out. Colors are the best starting point towards conveying the mood you want. And make sure you keep the common meanings of each color in your mind so that you can tap into them: bold, bright colors symbolize energy and dynamism. More subdued pastels calm the viewer. Warm colors and earth tones radiate down-to-earth comfort. Cool colors calm the viewer and subliminally inspire trust. Pinks and purples can symbolize sensuality and opulence.
Once you have an idea what general colors you want to use, you need to figure out what shades of them will best complement each other. There are tons of online generators, like Adobe Color CC, Palleton, and Color Hunter, that you can use, or you can pick out a pre-made library from a searchable database via a site like COLOURlovers.
As a final tip, once you've selected your colors, arrange them with the ones you expect to use the most first. These will serve as your base colors, and the rest will go to complement them.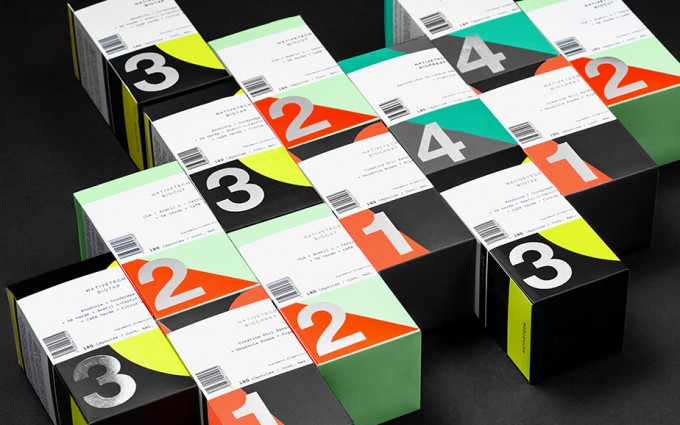 Pin It
This brand proposal for nutrition supplement company Nativetech makes brilliant use of bold colors arranged in simple, geometric shapes.

2. Iconography
In the words of Peter Gould, the logo is not the brand, it is the gateway to the brand. It should hopefully offer a preview of the kind of experience the customer will get from using your products. Generally, you also want to keep your iconography as clean and simple as possible, with a distinctive and bold design that can be easily identified from far away. In an increasingly media-saturated world, design is trending toward the simple, the easy-to-read, and the straight-to-the-point.
For a stunning example of hard-hitting and focused design achieved through simplicity, check out this concept ad campaign for the French Postal Service.

However, don't take these as universal commands. Plenty of businesses, especially ones that pride themselves on luxury and craftsmanship, are still able to draw customers into their detail-oriented worlds with lush and ornate design.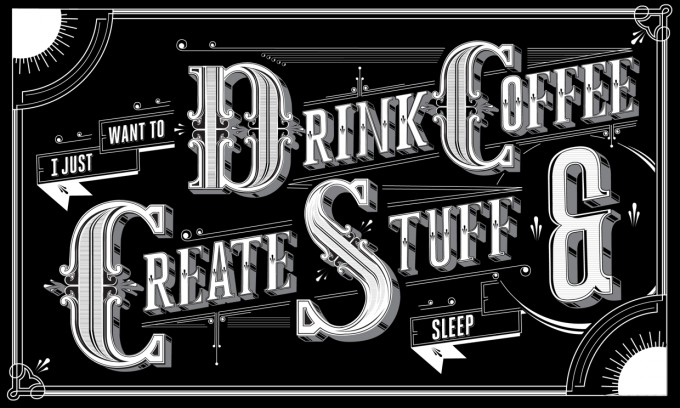 Pin It
Designer Ben Johnston is making quite a name for himself with his stunningly detailed and intricate illustrations and ad campaigns.
3. Typography
Like iconography, typography should also symbolize your company's overall "feel." Look at Caterpillar, with their solid, no-nonsense logo.
Then, contrast that with Hallmark's script font that suggests handcrafting, sensitivity, and sentimentality.
Once you've picked out your header text, you'll need to choose tasteful body fonts that complement it while continuing to contribute to your brand image, as well. A thorough guide to that can be found here. The short version, though, is that while you want your header text to be big, bold, and jump out at you, body text is meant to stay subdued and in the background.
4. Product and Environment Design
Web design is primarily made of shapes, colors, and type, so that is essentially covered by the last three entries. Where design enters the real world, however, is a whole different animal, requiring the consideration of layouts, textures, and three-dimensional shapes as well.
If your business sells the kind of products that need to be designed, it goes without saying that this is a crucial component to your brand, and you should go out of your way to make sure that the aesthetics of the product are in line with both the experience that you want to suggest the customer will get by using them and the overall feel of your brand.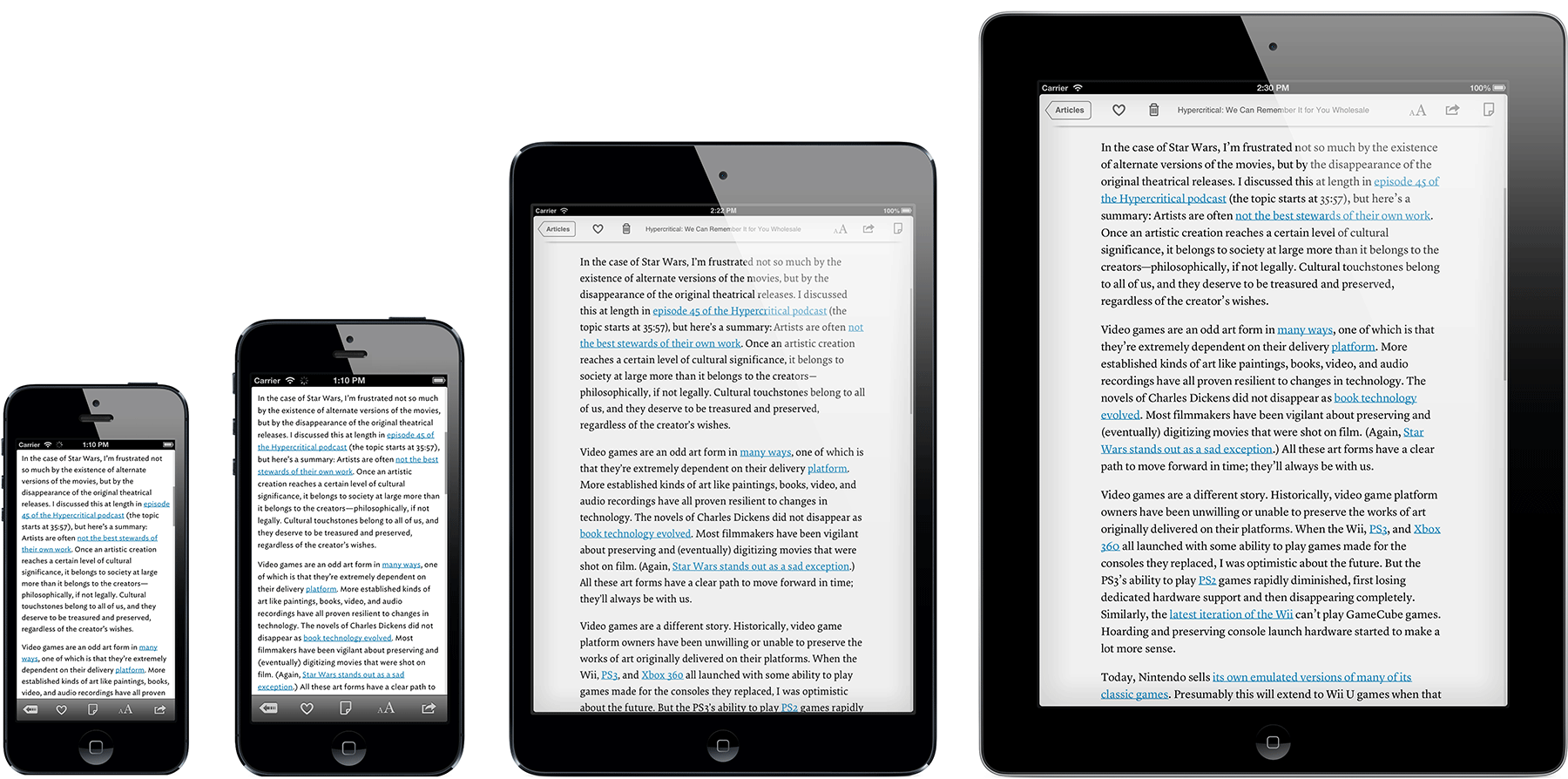 Pin It
Apple's products are clearly all designed with sleek simplicity in mind. From The Week
The same goes for your brick-and-mortar store, if you're the kind of business that requires one. Where possible, everything from the furniture to the lighting to the way the customers move through the store should go to enhance their brand experience and get them into the "mood of the company."
This concept shoe store turns a mundane shopping experience into a futuristic escape from reality.
That leads us to our final entry, the element that doesn't quite fit with the others, but makes them all fit together...
5. Cohesiveness
As we mentioned in the brand identity article, the first step towards creating an identity is to come up with a brief that sums up what you're trying to achieve in your design scheme. That's because, in order to be effective, all your design elements have to work together to tell the same message, and should look like they all part of the same whole.
One of my favorite examples of harmony in design is in Eight O'Clock Coffee, whose website, packaging, and advertising are bold, modern, and lively. Just like the product.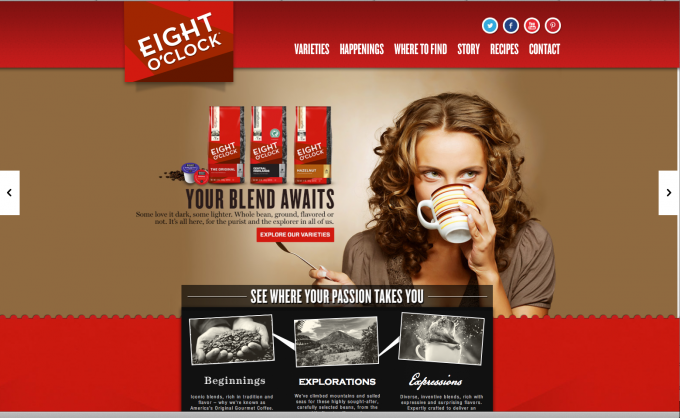 Pin It
From Double Take Studios
Finally, feel free to break any of these rules in the name of interesting design, but you should at least know them beforehand so you can break them with a purpose.
Any further advice you want to add? Leave us a comment.
Free lettering worksheets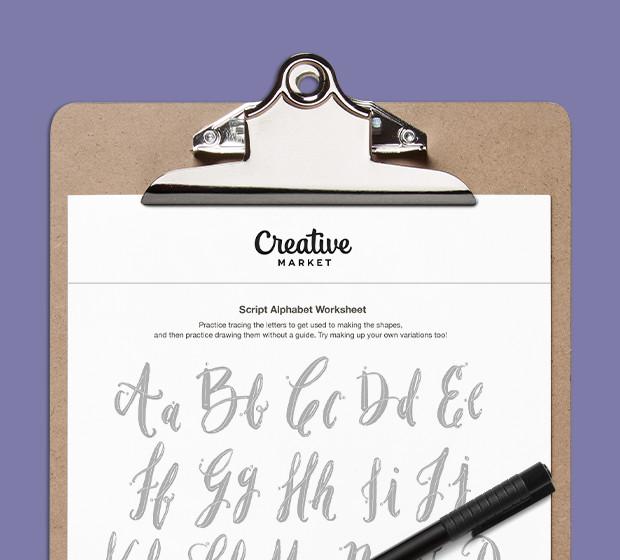 Download now!

Getting started with hand lettering?

Download these worksheets and start practicing with simple instructions and tracing exercises.
C.S. Jones is a freelance writer, artist, and photographer. In the past, he co-founded an art gallery and worked at a product photography studio. These days, he does photo tutorials (and gigs), online copy, and content marketing for a living. He also writes about webcomics at Webcomicry.com.
---