The Big Little Feature Update
The Creative Market team has been hard at work these past couple months on features big and small, seen and unseen. There have been a lot of little items that we've been rolling out recently, two of which actually just went live this week. We figured this was probably a good time to put a big list together of all these little things and share them with you.
Facebook Login
Just this week we released an option to sign up using your Facebook account, which should make it even easier for new members to get started on Creative Market. Simply click that big, blue button and follow the prompts to connect your two accounts.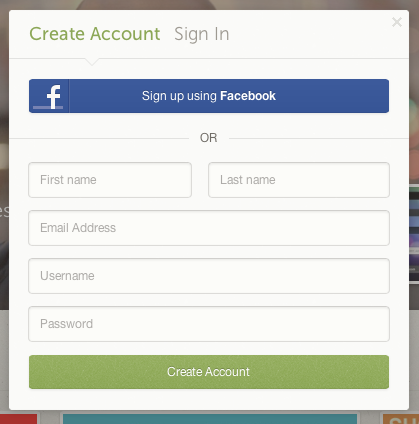 Already have an account with us? You can link your Creative Market profile to your Facebook profile directly from your account settings or by using the Facebook button the next time you log in to the site.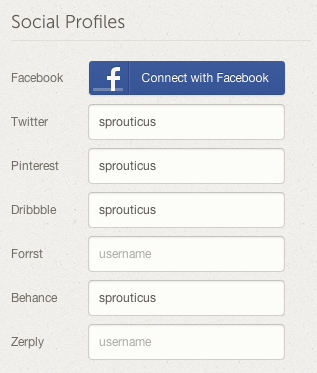 Member Activity Menus
As member activity continues to increase in the marketplace, we wanted to make it as easy as possible for you to get a snapshot of your recent happenings. Hence, the new member activity menus were born. Now, in your top menu bar you will see icons for your recent purchases, notifications, and messages, and hovering over these icons reveals a nice little preview of all the important things regarding your account.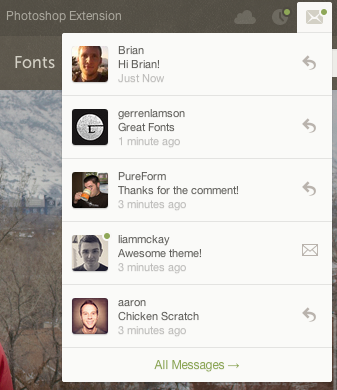 Staff & Shop Owner Badges
One request we've received from both shop owners and customers, is a simple way to identify who's who in the marketplace. We thought this was a grand idea, so we pushed out simple badges for "Staff" and "Shop Owner," which you'll now see next to the person's name in a comment thread. It's one of those small details, but it should be a big help when members need to find the important comments on a product.
Category Dropdown Navigation
It's been a little cumbersome for members to dig into some of the subcategories on Creative Market, but now those extra steps can officially begone! We've added dropdown navigation for all of the main categories, giving you access to all of the subcategories with no more than a click.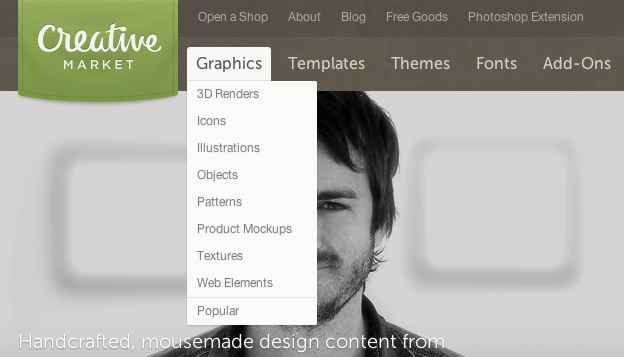 Add/Remove Credit Cards
Want to remove your saved credit card from your account? How about adding multiple cards to manage different types of purchases? We're happy to say you can now do both from your account payment settings.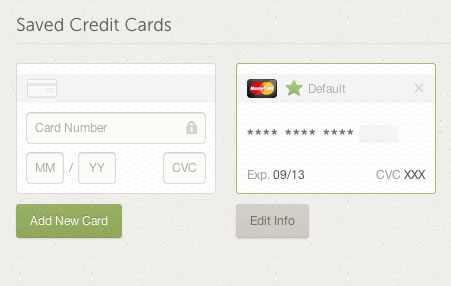 Behind the Scenes
Along with these front-facing improvements, there is also a lot of work being done behind the scenes to help make your time on Creative Market a better experience all around. Recent tweaks include:
Search Improvements
Optimized Load Times
Faster Content Delivery
General Retina-fication of Website
Better SEO for Products & Shop Pages
As exciting as all of these features and improvements are, we've got some amazing stuff in store for you guys. Stay tuned as we continue to plug away and work our hardest to make this the best darn design marketplace on the internet. As always, if you have any feedback or feature requests for us, we'd love to hear from you.
Getting started with hand lettering?
Free lettering worksheets
Download these worksheets and start practicing with simple instructions and tracing exercises.
Download now!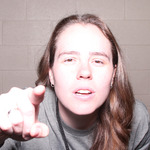 Lesley Yarbrough
Tinkerer. Maker of quirky fonts with a sprouty disposition.
View More Posts