The Independent Future of Creative Market
When we opened the doors to Creative Market nearly 5 years ago, we had no idea what to expect. It was a labor of love for our small team to build a platform that empowered independent creators, but we didn't know if our passion would translate into opportunity for the community we cared so much about.
It wasn't until we started hearing incredible stories from creators on the platform that we began to realize we were onto something meaningful. The people that took a chance on our tiny little startup by investing their passion and energy to make beautiful products for the community began telling us how their growing success on Creative Market was changing their lives:
That's why the phrase we repeat all the time at Creative Market is "when shops succeed, we succeed". We know that when the independent creators on our platform are able to spend more time doing what they love, it opens doors to new opportunities for them and their families, and means we're focused on the right things.
So 15 months later when we had an opportunity to join Autodesk, we jumped at the chance to build our vision for Creative Market on an even bigger scale, with access to more resources than we had as a tiny startup to help us create even more opportunity for the community.
Another Level Under Autodesk
And that's exactly what happened. During the last few years at Autodesk, we've grown over 7x, more than doubled the size of the team, and built a sustainable business that pays millions of dollars to independent creators around the world each year. Even more, 77% of all earnings on Creative Market are paid outside the United States, where a US dollar can go a lot further.
But for us, the true measure of success is how people would feel if we didn't exist, and those life-changing stories have gotten even more impactful as we've grown over the last few years too:
Skyla Design quit her full-time job to take a job cleaning toilets 2 days a week, so she could invest more time into creating her own designs to sell. Within 6 months she was making enough passive income to quit the cleaning job and focus on her Creative Market shop on her schedule, freeing her to spend more time with her kids every day.
Jen Wagner's success on Creative Market gave her and her husband the financial stability to move across the country to Nashville, where her husband can pursue his dream of being a full-time musician, while Jen continues with her own dream on Creative Market.
Nicky Laatz left the rat race of client work behind, and turned her passion for design into more than $1,000,000 USD in earnings from her home in South Africa. Now her husband works to support her booming business too, and they're both able to travel and enjoy more time with their son.
A lot has changed in the last few years for Autodesk too, and it started to become clear that our vision for Creative Market was no longer a strategic fit for where Autodesk is headed. So we decided to spin Creative Market back out of Autodesk as an independent company again, and take back ownership of the company we founded and led since launch. To be able to continue to do my life's work, with the team that shares the same passion for this community and platform, is truly an incredible gift.
An Independent Future
Creative Market has been on an incredible trajectory ever since we first launched to the world, but today marks an exciting new beginning for the company. Now that we're independent again, it's an opportunity to build the next big creative company that we've always believed should exist in the world:
To empower independent creators to make a living on their own terms, from anywhere in the world.
To help people of all skill levels make their creative ideas a reality, and bring their creative projects to life.
To change the way people create.
And we have $7M in new funding to help us get there, from a team of investors that believe in the things that make Creative Market special. That means we'll be able to invest even more into building the platform, growing the team (we're hiring for lots of open positions!), and ultimately pouring our lives into creating opportunity for creators everywhere.
So what does this mean for the community?
Our mission to help creators turn passion into opportunity will always remain the same.
We'll be the same team you've come to know over the years that's grown Creative Market to this point.
We'll have more resources than ever to grow the marketplace and invest in the things that will have the biggest impact for this community, without the need to be strategic to a parent company's goals.
---
Creative Market has always been more than a job for our team – it's a labor of love. We believe that we can have the greatest impact on the world through our work on this product, for this community, and with this team, to create opportunity for creators everywhere.
And now, as an independent company again, we're excited to write the rest of our story together with you.
Aaron
Co-founder & CEO, Creative Market
Getting started with hand lettering?
Free lettering worksheets
Download these worksheets and start practicing with simple instructions and tracing exercises.
Download now!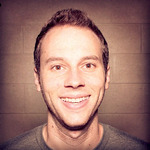 Aaron Epstein
Creative Market cofounder. Jack of all trades, master of none. Designer/developer hybrid in a previous life. Powered by Cheerios and avocados.
View More Posts