These Illustrations Tackle Tough Questions Designers Ask Themselves Daily
Think about the decisions that you as a designer have to ask yourself all the time. What font is in this logo? What size is this graphic supposed to be? Should I put on pants today? The fine folks at Yoke, a creative agency based in Melbourne, Australia, face these questions just like the rest of us, and they decided to do a very designer-y thing and illustrate some of the questions that they run into on a daily basis. Don't believe me? C'mon, you know better than that. You just have to scroll down.
---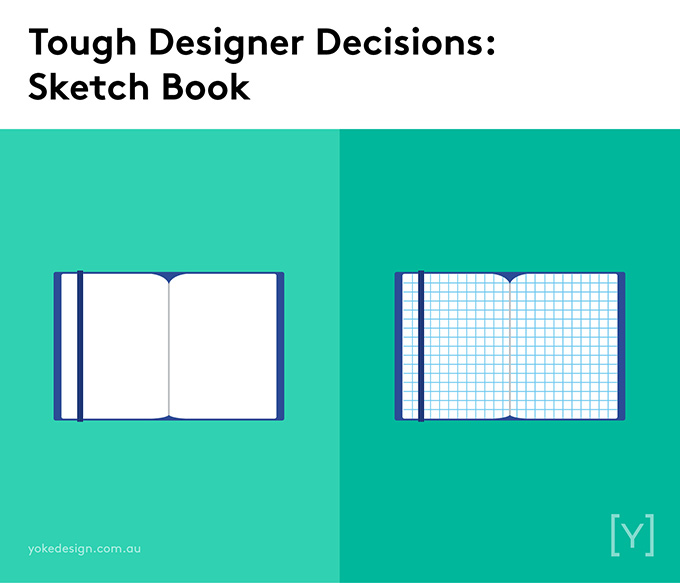 Pin It
You know that we love us some notebooks here at CM, but this image shows a very important point: do you go with a dot grid or plain? Don't make us choose!
---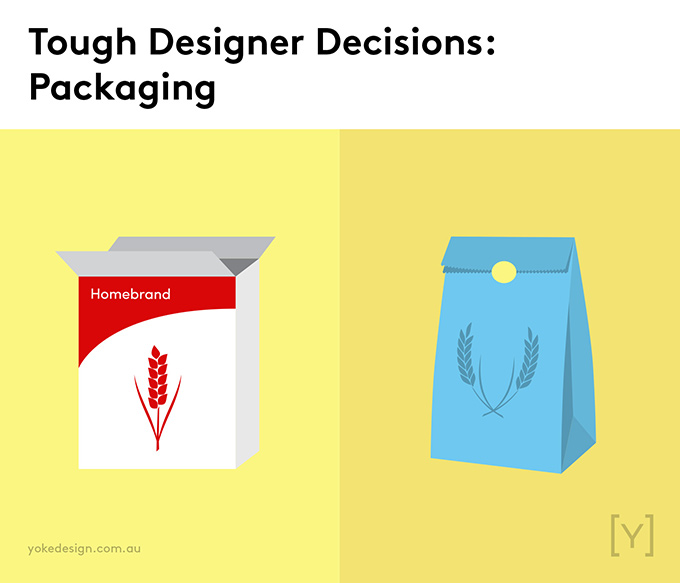 Pin It
Bags or boxes? What makes the perfect type of packaging for your client? Heck, we don't know (you were the one in the pitch meeting, Dale), but if we ever find ourselves in a pickle, we flip a coin. The fact that it's one of those Harvey Dent/The Dark Knight models is inconsequential.
---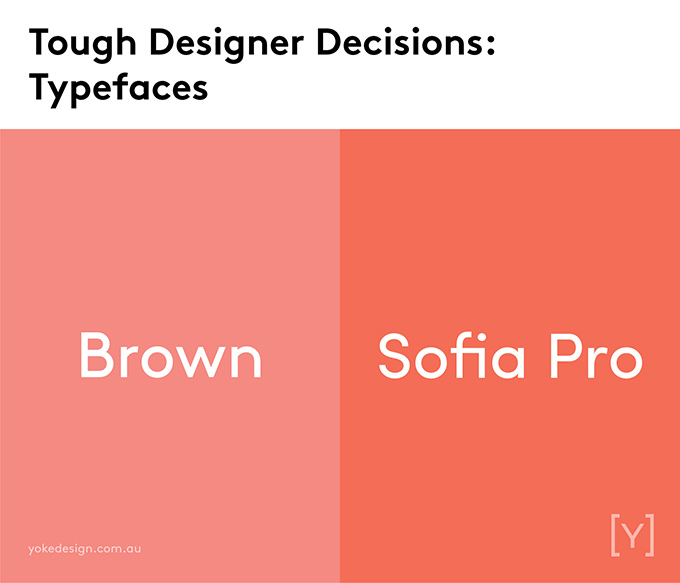 Pin It
Ever lost a few hours to trying to find that perfect font choice? Of COURSE you have, because every designer has done it, no matter how simple the decisions seems to be. This graphic sums up the feelings of frustration that every designer gets when faced with that Sophie's Choice.
---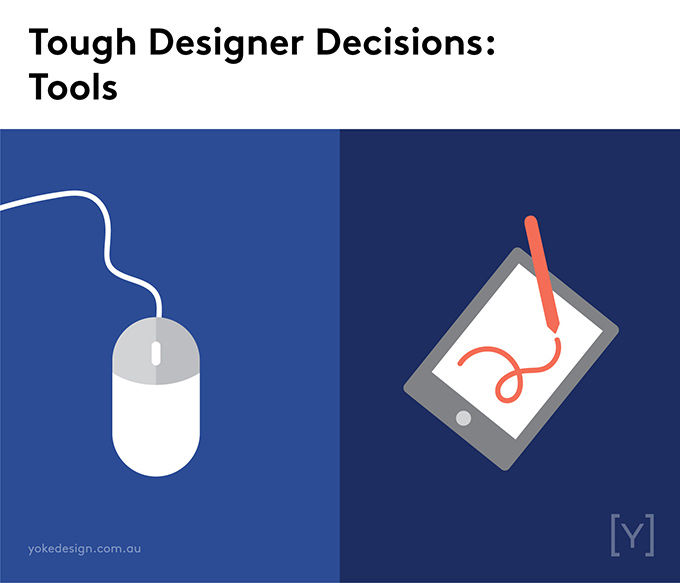 Pin It
Since the dawn of the input device, the question has always been should you use a mouse, trackpad or stylus/tablet combo to design? Heck, we don't know, we have a hard enough time deciding what to have for lunch.
---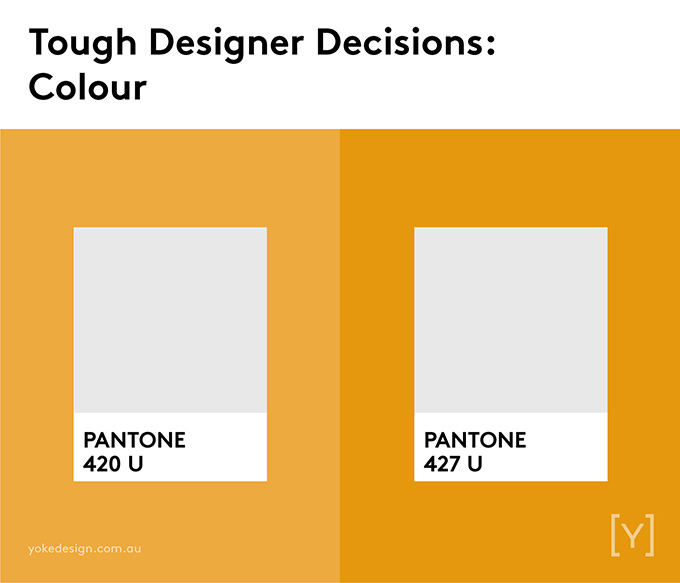 Pin It
Do you look at this image and think, "Yeah, those two look the same." No, of course you don't, because you're a rational human being that understands that having two different Pantone numbers means that these two shades — while similar — are clearly not identical. And that makes a difference!
---
Pin It
Honestly, we don't get the tough call here. When it comes to quantities of coffee, it's always the one on the right.
---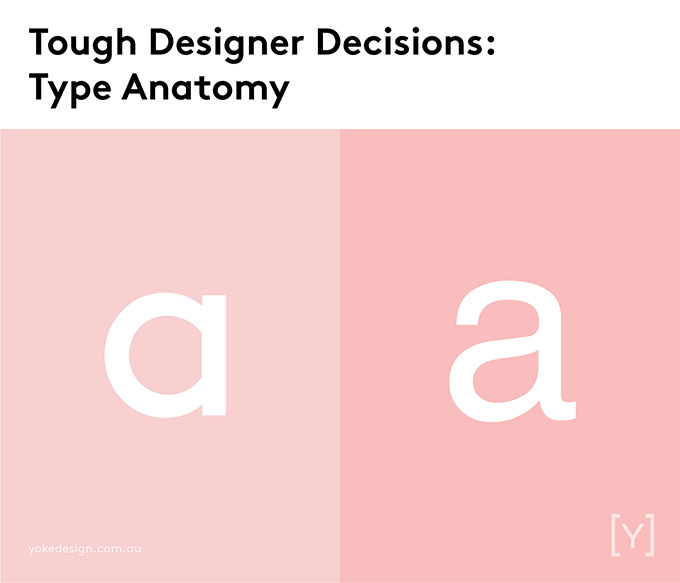 Pin It
Type anatomy? We say this one is a life-or-death decision. Who wants janky type, amirite?
---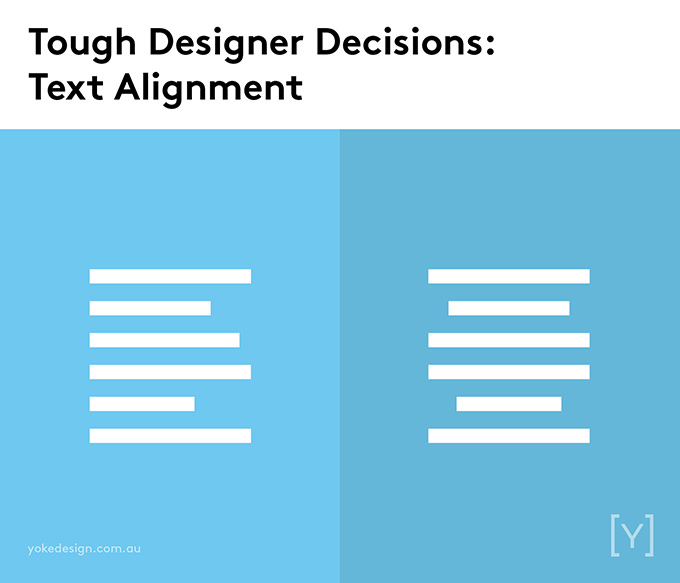 Pin It
How you align your text can make the difference between a perfectly designed piece and absolute garbage. Better choose right!
Free lettering worksheets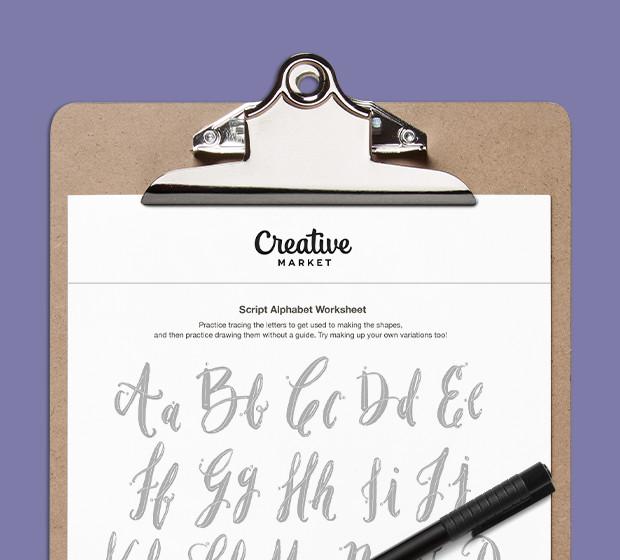 Download now!

Getting started with hand lettering?

Download these worksheets and start practicing with simple instructions and tracing exercises.
Hi! My name is Kevin Whipps, and I'm a writer and editor based in Phoenix, Arizona. When I'm not working taking pictures of old cars and trucks, I'm either writing articles for Creative Market or hawking stickers at Whipps Sticker Co.
---