Three In-Demand Career Roles to Explore in Visual Design
Why Ghost (& Figma) instead of Medium, WordPress or other options?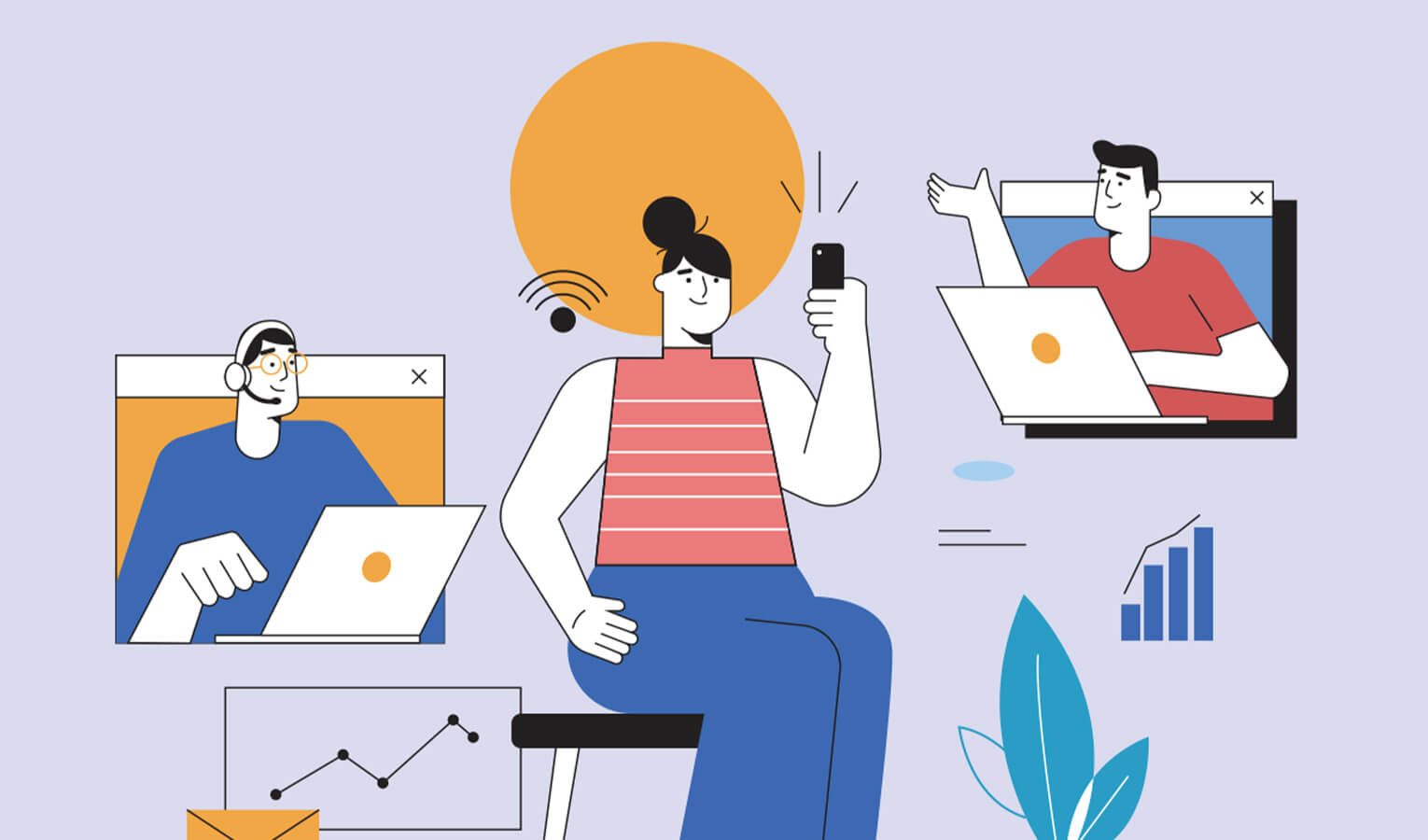 Work Graphics Illustration Set by Guuver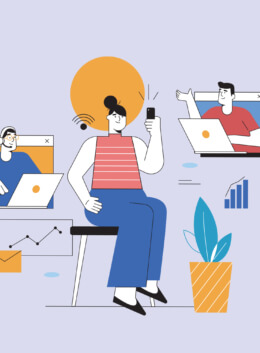 Back in the day, the job of a designer generally fell under two main umbrellas—graphic designer and web designer. As the industry has continued to evolve over the last two decades, so too have the different terminologies used to describe specific designer skill sets. Among these new terminologies is Visual Design.
What exactly defines Visual Design? While the term might sound somewhat vague, it's actually used to describe a few niche areas of design. In this post, we'll explore the three main job types that live under the banner of Visual Design, their main differences, and what specific goals each role aims to accomplish. But first things first, let's start by defining Visual Design.
What is Visual Design?
A Visual Designer focuses almost exclusively on creating visual assets for digital products, apps, websites, and software. The keyword here is digital. Unlike graphic designers whose role may encompass both print and online projects, Visual Designers focus on driving the vision in a digital environment. They are responsible for defining and creating a visual language that supports a digital product or brand.
Now, let's dive into the three main job types that live under the umbrella of Visual Design—though, keep in mind, the skill sets associated with each of these roles will often overlap. In fact, you might find that job descriptions will often seek out a Visual Designer in more general terms. Nonetheless, if you want to build a career in Visual Design, it's important to understand the subtle differences implied in each role.
1. Brand Designer
Brand Designers are responsible for creating a cohesive, visual experience between brand and product. This typically entails using an existing brand system (consisting of color, typography, and composition guidelines) to create on-brand visuals that can be used across various platforms and formats. These include but are not limited to:
Social media campaigns
Web page art direction
Marketing assets & materials
New product/feature branding
Art direction for product illustrations
Using a shared brand language as the foundation for these visuals, a Brand Designer's higher-level goal is to ensure that all visual communication supports the overarching brand story and message.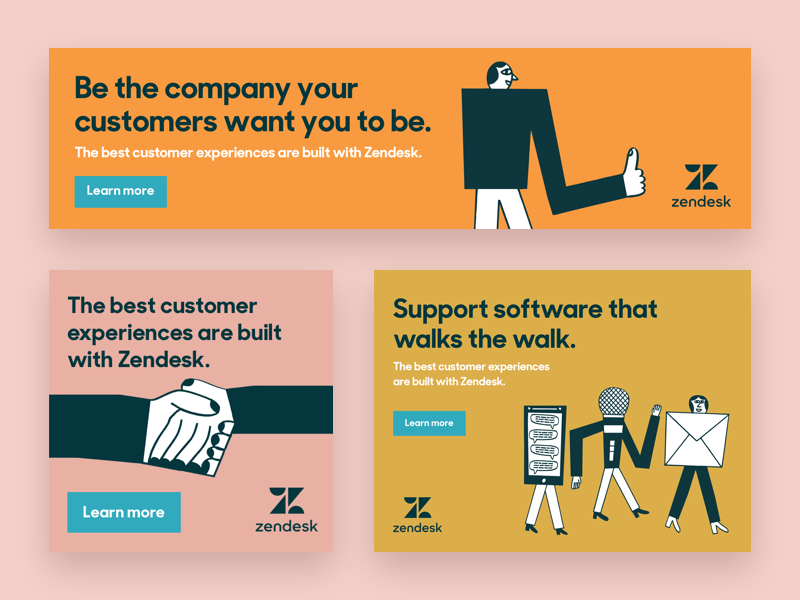 Brand Campaign Ads by Talia Eisenberg for Zendesk
2. UI designer
UI Design stands for User Interface Design—in other words, the interaction between a user and a digital screen. The job of a UI designer consists of designing screens, buttons, icons, images, text, and every other visual element that a user sees and interacts with.
By definition, a UI designer's role is to design the look and feel of a product while keeping usability needs top of mind. UI designers must also work closely with the larger Product team to ensure the emotion and character of the product are preserved and conveyed through the interface's visuals:
"UI design is not only the appearance of a product and its aesthetics, but it's also a product's character and emotion."

— Viacheslav Olianishyn, Obys Agency
The higher-level goals of a UI Designer include:
Building a lasting relationship with customers/users
Creating designs that reflect the brand voice
Designing a memorable, recognizable product
Keeping functionality and usability top of mind
By nature, this type of role requires frequent collaboration between product, marketing, and development teams. Therefore, understanding the Product Design process and where UI design fits into it is key.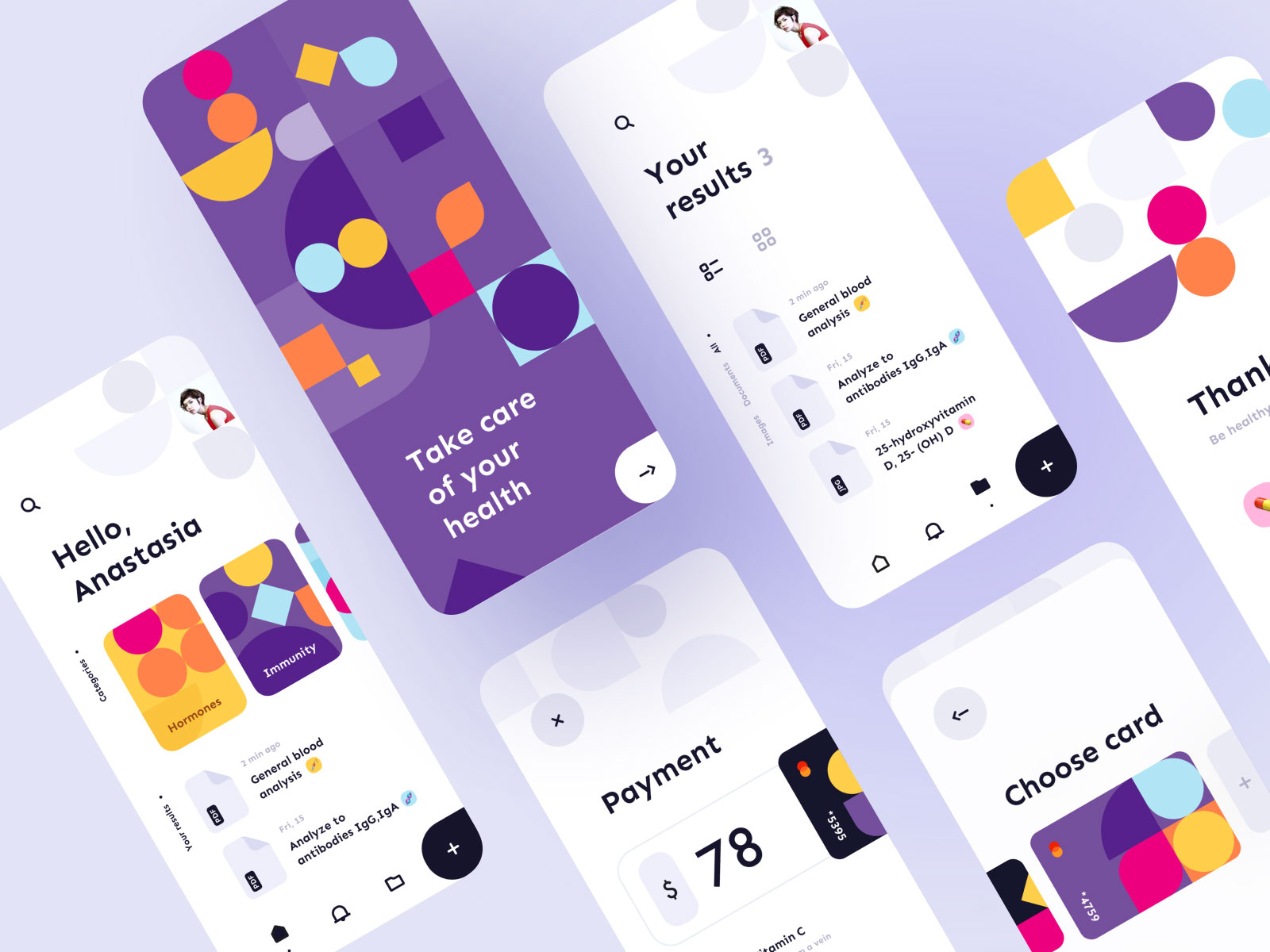 Medical Tests Mobile App by Anastasia
3. Web Designer
After exploring the role of a UI designer, you might be asking what the difference is between UI Design and Web Design? The main difference is that Web Designers will focus solely on website design, while UI designers will work on any kind of digital product screen (mobile apps, software, web applications, kiosks, etc.). Web Design is more focused on the big picture than finessing micro-interactions, therefore it's less iterative than UI design.
As a web designer, you'll focus on the visual layout of a website and defining its overall aesthetic. Web designers will work on things like:
Information architecture
Visual hierarchy
Imagery, colors, and typography choices
Accessibility
Responsive design
Ultimately, while UI design fits into the larger Product Design process, Web Designers are more focused on designing the overall look and feel of a website.

GOTOEGYPT Travel Landing Page by Achraf Elkaami
Wrapping up
Keep in mind that the role of a Visual Designer will look different depending on the needs of a company—especially as brands and products continue to evolve. If this is a career path you want to pursue, know you'll be expected to work cross-functionally with other teams to align on vision and larger business goals. Visual Design is an exciting, dynamic career path that's definitely worth exploring!
---
Products Seen In This Post: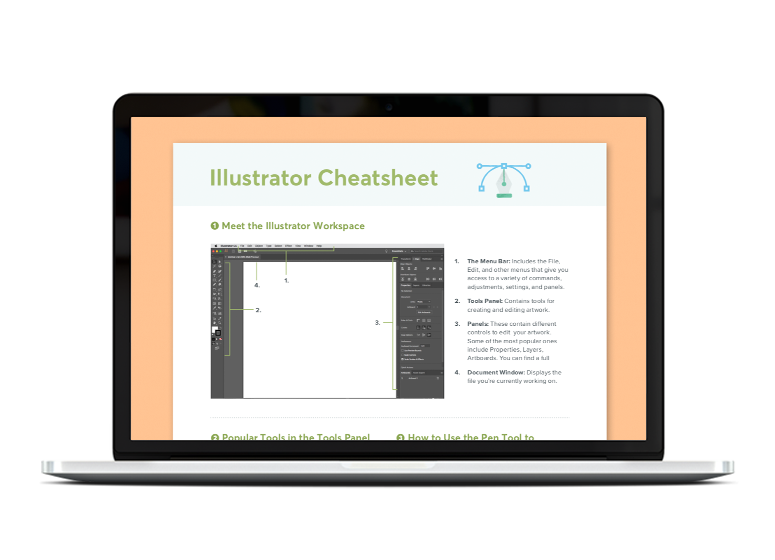 Learn the basics of this powerful design tool.
Free Illustrator Cheatsheet
A handy PDF guide listing tools, shortcuts, and unique Illustrator features.
Download it here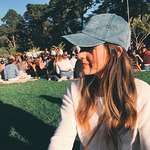 Renee Fleck
Content Manager at Dribbble. Design enthusiast who is passionate about helping creatives learn, grow, and get hired. Dribbble.com/reneefleck
View More Posts