Artist Uses Typography and Shadows to Create Stunning Sundial Mural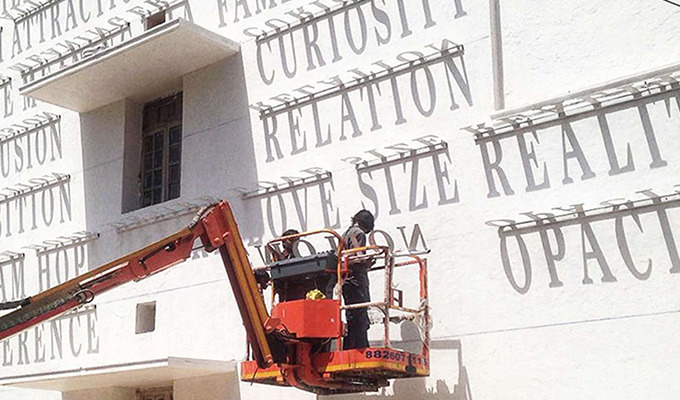 Brace yourself for a fresh dose of originality and depth. The project is called, "Time Changes Everything," and graffiti artist Daku created it at Lodhi Colony of New Delhi. It works just like a sundial: when the sun casts light down onto the pieces mounted on the wall, they display a message in the shadows. It can only be seen from 9:30am to 2:30pm, but if you want to check it out at its optimal position, go there around noon. As St+art India says on their Facebook page, "The words highlighted in this piece not only speak of the nature of our lives but also the ephemeral nature of street art - which is constantly changing."
But you know what I like the best about this work? The font choice. Just think, he could've gone with Comic Sans.
For more of Daku's work, check out his website or his Instagram.
via Bored Panda
Hi! My name is Kevin Whipps, and I'm a writer and editor based in Phoenix, Arizona. When I'm not working taking pictures of old cars and trucks, I'm either writing articles for Creative Market or hawking stickers at Whipps Sticker Co.