Whimsical Unicorn Graphics That Add a Touch of Magic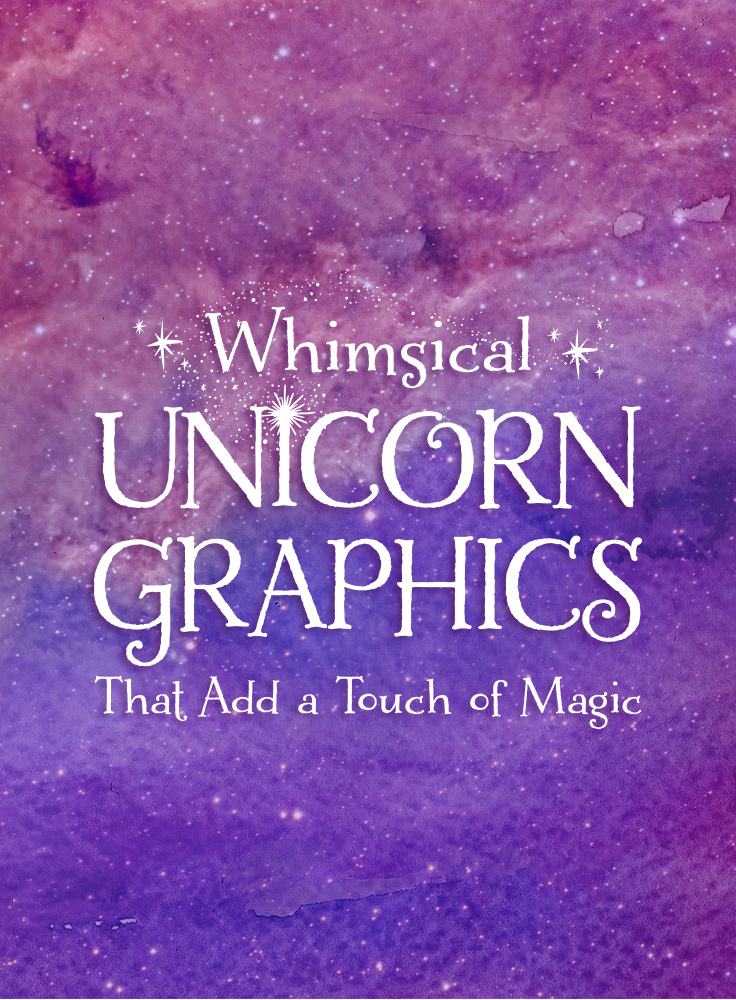 Unicorns have held a special place in our imagination for thousands of years. The following collections include modern illustrations that you can use in a variety of print and web-based design projects. Find the images that match your needs and choose a
license
that's perfect for your use.
Illustrations of Unicorns
Illustrations of Unicorns
from Bakani gives unicorns the credit they deserve. Each of the five illustrations shows a unicorn in a regal posture. Some are rearing back with their hooves in the air. Others are launching into flight. The illustration set gives you five JPG, five PNG and five EPS files, so you can customize them easily in Adobe Illustrator.
Mermaids & Unicorns Basic Patterns
Karamfila has created 12 beautiful JPEG images that feature mermaids, unicorns and even a unicorn version of a seahorse. It's a creative approach that will surprise most people. The images come in a variety of colors, so you can use them as iPhone wallpapers, stickers, fabrics or scrapbook pads. It's a truly stunning collection of drawings, so you should find equally stunning ways to use it.
Cute Cartoon Blue Unicorn
When you think about unicorns, you probably imagine majestic creatures standing in sunlit fields or taking gentle sips of water from lakes protected by nymphs. Maybe that image describes adult unicorns accurately, but what about when they were young colts with loads of playful energy? That's the thought that inspired Reginast777 to draw
Cute Cartoon Blue Unicorn on the Skateboard
. The youthful unicorn has a multi-colored horn, blue fur, and regal wings. This unicorn wants to have fun, too, so she hopped on a skateboard to do some tricks. Her eyes, however, suggest that she might just coast for a bit before heading home to her parents' house for dinner.
Unicorn Objects and Pattern Set
The
Unicorn Objects and Pattern Set
from likorbut offers plenty of variety. You get 30 PNG design objects on transparent backgrounds and 20 seamless patterns (10 in PNG and 10 in JPG formats). What's remarkable about this set is how the artist associates seemingly random items with unicorns. Expect to find hearts, rainbows, ice cream cones, flying stars, and other magical items. Each item could play a role in designing a website, invitation, greeting card, or similar objects.
Silver Unicorn Faces
Silver Unicorn Faces
from Digital Curio takes an abstract approach that will capture your imagination. The digital images start at the unicorn's eyelashes and work their way up to the horn tip. Use them for decorating birthday cards, invitations, stickers, or other fanciful compositions.
Fairies & Unicorns
From Poppymoondesign's illustrations, it looks like fairies and unicorns are good friends. And they've decided to hold a party! These unique fairies and unicorns have cartoon designs that make them appealing to children and adults. When you order
Fairies & Unicorns
, you get a pack that includes 22 clipart pieces and 10 coordinating papers.
Unicorns and Flowers
The
Unicorns and Flowers
 pack from tatiletters gives you a tremendous number of images to decorate greeting cards, invitations, and websites. Some of them are even appropriate for t-shirts and other types of apparel. The huge set comes with 167 graphic elements in PNG format, six greeting cards in JPEG format, 10 seamless patterns, and 14 bouquets in EPS format. If you're looking for cute animals, you can't go wrong with this collection of unicorns, flowers, and other magical creatures.
Unicorn Magic Cliparts & Patterns
Unicorn Magic Cliparts & Patterns
by Olga AngellozShop uses a modern doodle style that will look great as stickers, posters, and cards. When you purchase the collection, you get three pre-made illustrations, one seamless pattern, and 31 high-resolution PNG files that you can use in many different design programs.
White Unicorn Vector Head
The
White Unicorn Vector Head
from Cheremuha gives you a vector illustration of a white unicorn with a rainbow mane and yellow horn. The visual style and color palette make the illustration unbelievably cute.
Pretty Unicorn Clipart
Pretty Unicorn Clipart
from Peachycottoncandy includes four digital papers in JPEG format and 33 PNG images. The clipart collection has much more than unicorns. You'll also find diamonds, stars, flowers, and rainbows that you can use to decorate your invitations, stickers, scrapbooks, and websites. Such a fun collection of illustrations deserves to be shared with the world.
Unicorn Sprinkles Clip Art
Unicorn Sprinkles Clip Art
by Digital Curio gives you 24 illustrations of stars, clouds, mythical creatures, rainbows, and, of course, unicorns. Each image has a fun design that comes in PNG format. You'll find plenty of ways to add these images to your invitations, blog posts, and stationery projects.
Unicorn's Yoga Set
How do unicorns stay in shape? Yoga, of course!
Unicorn's Yoga Set
by CallMeStasya gives you EPS, PSD, and JPEG files of 12 yoga poses. You'll find the unicorn doing downward dog, sun salutations, and even standing on its horn! The multicolor set also gives you seven chakra symbols that you can use on shirts, pillows, coffee mugs, and other items in the physical and digital worlds.
Unicorn Faces Clipart
Unicorn Faces Clipart
is another collection from Digital Curio. The graphics pack has 24 cute unicorn faces that begin with each animal's eyelashes. These are similar to the other collection from Digital Curio but you get a wider color palette to experiment with.
Do unicorns get more beautiful than the ones in these collections? Until you find one in the wild, you'll have to assume that these illustrations are the best.
---
Products Seen In This Post:
Getting started with hand lettering?
Free lettering worksheets
Download these worksheets and start practicing with simple instructions and tracing exercises.
Download now!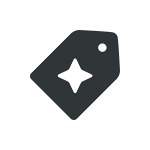 Creative Market