Vintage Script Fonts With a Bold, Handmade Feel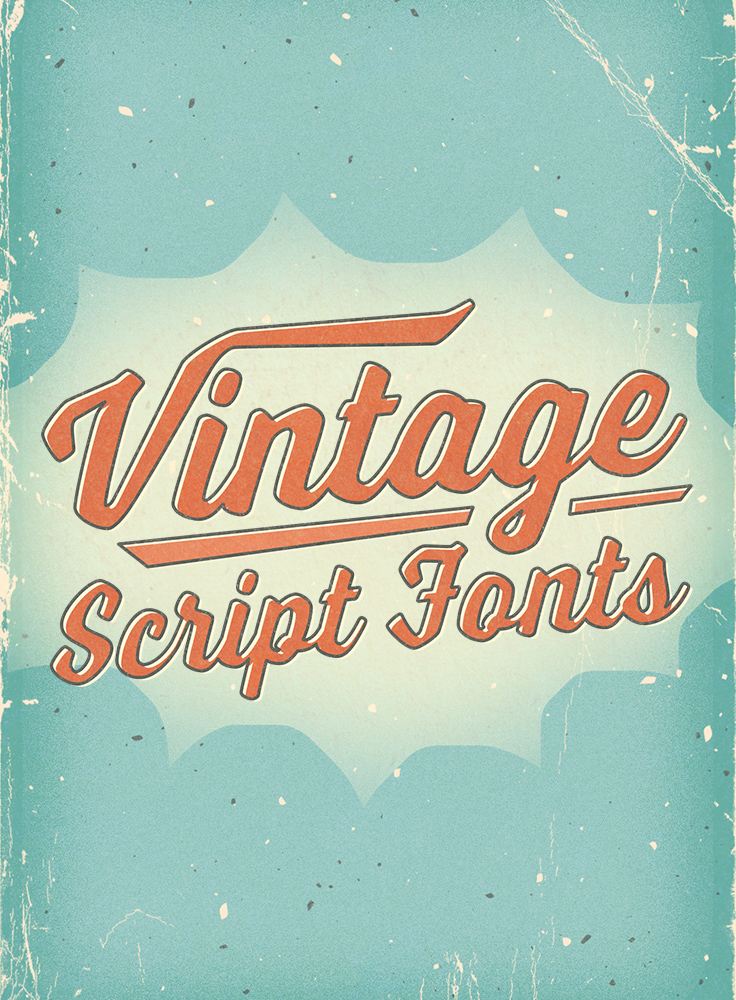 If you're working on a project that's distinctly vintage, you'll want to find a typeface that helps boost that aged aesthetic. The following are handmade vintage fonts that are especially bold, so you can use them in logos, headers, titles, or wherever else you need to add an eye-catching retro touch.
Metroscript™
Metroscript™ by MichaelDoret/AlphabetSoup combines a wide variety of influences, including typefaces from the 1920s and the 1950s. The fun font harkens back to a classic baseball jersey, and you get a wide range of ligatures, swatches, alternates, foreign accented characters, and tails.
Delichia Font
Wacakasara Co. created Delichia Font, a sweeping and dramatic scripted font that is very rounded. The designer was inspired by the fresh smell of a bakery when creating this typeface, so think of something warm, inviting, and that you can sink your teeth into.
Mottona Bold Script – 30% Off
For a font that's elegant and minimal, check out Mottona Bold Script by Creative.lafont. The font comes with 600 glyphs, and it's intended for elegant, formal projects like wedding invitations, fashion brands, and stationery.
Aerokids
Aerokids by Wacaksara Co. is a font that was inspired by basketball and baseball culture. The font is bold with connected script letters, and it contains uppercase, lowercase, numerals, and punctuation.
Volkschaft
Check out Volkschaft by TypeHaus if you're looking for a font that is suited for retro-style propaganda posters and flyers. The designer recommends using it on t-shirts, in logos, as part of labels, and in other distinctively old-fashioned products.
Just Lovely Font & Extras
Just Lovely Font & Extras by Nicky Laatz is a casual dry brush font that comes with a ton of extras so that you can use it in a wide range of designs. When you get Just Lovely Font, you'll also get an alternate set of uppercase letters, 3 sets of lowercase letter alternates, and 62 swashes, catchwords, and doodles.
Ed's Market Bold Script
Laura Worthington created Ed's Market Bold Script, a font that looks it could be from the sign of an old-fashioned grocery store. The typeface is charming and friendly, so look to use it on a casual and fun project. The font comes with more than 100 alternate characters.
Magle Coffee Branding Script
Try using Magle Coffee Branding Script by Konstantine Studio if you want a script that looks like it came straight from an old-fashioned coffee ad. The set comes with two fonts: a clean script font and a sans-serif font.
No.Seven 4 fonts+ornaments-40% off!
Fenotype created No. Seven, which is a font family that comes in three weights. It also includes an ornament set and a block capital small caps font. This bold font is perfect for a poster headline or logo.
Blacklite – The Bold Script & Sans
Letterhead created Blacklite to serve as a typeface in logos, badges, and labels. Blacklite comes with many OpenType features including ligatures, stylistic alternates, and contextual alternates.
Shintia Script
Check out Shintia Script by Seniors for a distinctively Mid-century font with a flair. This font comes with 247 glyphs and OpenType features with stylistic alternates. Try using this font for posters, t-shirts, and signage.
Carlson | 3 Font Combination
Do you love the Coca-Cola font? Carlson by Alphabeta features a similar style. The font comes with a script font and a sans serif, and you can use it in your branding materials, apparel, posters, and other design projects.
Voltage Bold
Laura Worthington created Voltage Bold for a vintage font with a flair. The font was intended to have two important characteristics: readability and personality. Consider using Voltage Bold if you want a sharp, eye-catching font that isn't rounded, but packs a punch.
Makers Script & Sans Serif
For a classically round vintage font, check out Makers Script & Sans Serif by Andrey Sharonov. This set of two fonts is said to create the "mood of the last century," and it includes a script and a sans serif font, as well as stylistic alternates and swashes.
Blackfat Script
The name of this font says it all. Mikrojihad Typography created Blackfat Script to make an impact. This unmissable bold font contains more than 360 glyphs and it has contextual alternates, stylistic sets, ligatures, and swashes.
Auckland – Bold Script
Sarid Ezra created Auckland – Bold Script, a bold font that comes with uppercase, lowercase, numerals, accents, punctuation 5 set alternates, ligatures, swash, and underline. Use this font for branding materials, posters, or any project that needs text to draw attention.
Saekana Script
Saekana Script comes with two different styles: rough and clean. This font, made by sizimon, harkens back to the vintage outdoors and features multilingual support.
Herchey Script 50% OFF
Ilhamherry created Herchey Script, a font that was inspired by vintage designs and baseball logos. The designer recommends using it for t-shirts, logos, and badges.
The Beauty Script & Ornaments
This elegant font, created by Lettersiro, is a formal font that can be used for invitations, quotes, posters, and other ornamental designs. Beauty Script & Ornaments come with ligatures, 3 stylistic sets, upper and lowercase swashes, ending swashes, and multilingual support.
Paladise Font & Extras
Lettersiro created Paladise Font & Extras , which is playful and fun — great for a kid-friendly or cartoonish project. The font pack comes with 26 bonus vectors.
Creative Market designers have dreamed up a wide range of original fonts to help creators deliver stunning, authentic design projects. These vintage script fonts are bold and eye-catching, ideal for retro branding projects.
---
Products Seen In This Post:
Getting started with hand lettering?
Free lettering worksheets
Download these worksheets and start practicing with simple instructions and tracing exercises.
Download now!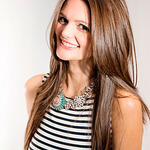 Laura Busche
Brand strategist. Creating design tools to empower creative entrepreneurs. Author of the Lean Branding book. MA in Design Management from the Savannah College of Art and Design (SCAD).
View More Posts