15 Amazing Examples of Visual Storytelling on Instagram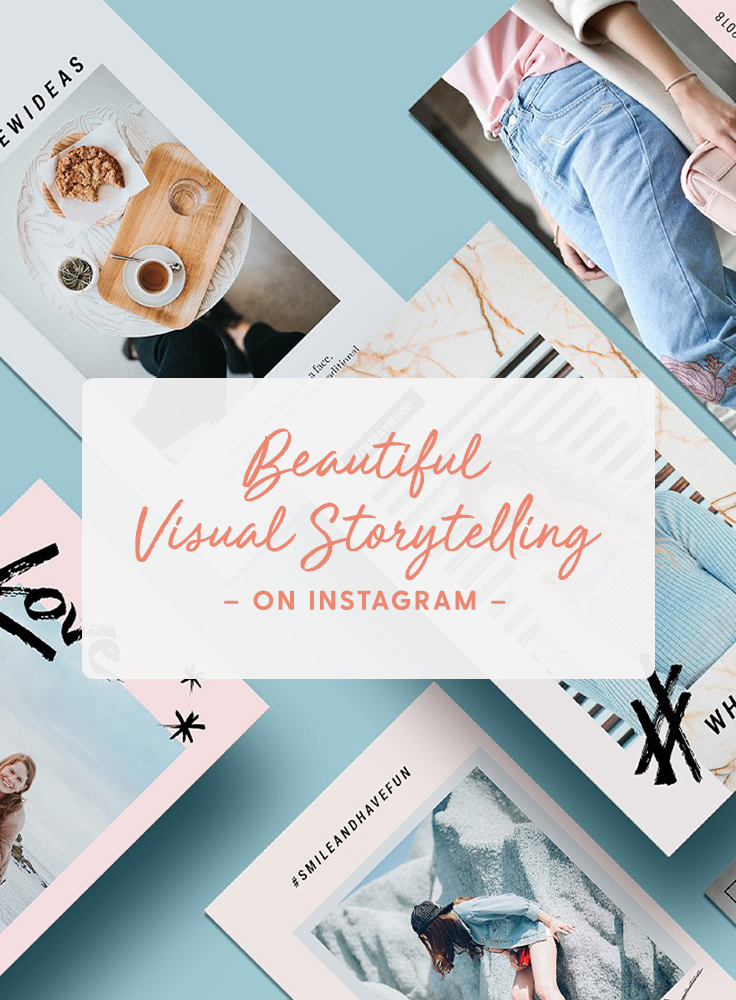 Instagram is an exceptional tool for visual brand storytelling. The app's image-first approach, clean grid, and simple navigation have made it the platform of choice for many companies. Regardless of how central this channel is to your content strategy or how often you can post, there are certain tactics that can make your Instagram content more effective at capturing your target audience's attention. If you're looking for fresh ideas to communicate your own stories, check out these 15 brands' visual storytelling strategies. They've built original, appealing feeds that stand out in the midst of so much visual clutter.
Design a cohesive Instagram grid
Get your free grid template
Download this kit to quickly export Instagram shots that match your brand's visual style. PSD and AI files are included, as well as a moodboard to display your brand's assets.
Download it now
1. Urban Outfitters Home
This account's strength is around styling. Urban Outfitters home is all about cozy spaces, carefully styled walls, and a vibrant display of that signature eclectic style the brand has become known for. A must-follow for interior design enthusiasts.
2. Trader Joe's
Trader Joe's brings a unique flavor of authenticity to Instagram. Their feed mixes humor, recipes, and hosting ideas that seem both brilliant and approachable.
3. Target
Target knows just how visually driven their target audience is. This Instagram feed features colorful products and fun lifestyle shots.
4. Pantone
Follow Pantone for a daily dose of color inspiration. Their vibrant photos and color palette examples never disappoint.
5. Moo
If you love print design, Moo is the account that keeps you excited about its future. The brand uses Instagram to showcase sample end products (printed using their service) and creative ideas to get you thinking about your next stationery design.
6. Create & Cultivate
How can an event brand maintain the excitement around a specific experience all year long? The team at Create & Cultivate uses Instagram to nurture the lively community built during their conferences.
7. Refinery29
Instagram success depends on your ability to connect with a specific audience and sharing content that resonates with their needs, desires, and lifestyle. Refinery29's Instagram account does exactly that. Their mix of laid back and polished graphic styles, added to the back and forth between humor and serious content gives their account a very particular rhythm that keeps followers entertained around the subjects that matter to them.
8. World Economic Forum
Economics, politics, and social phenomena are complex subjects. The World Economic Forum succeeds at using Instagram to simplify some of the most important concepts in our society in a format that is easy to digest — even if you're just skimming through.
9. Buzzfeed's Tasty
Chances are you've run into a Tasty video at least once online. I emphasize at least, because Buzzfeed's Tasty has built an impressive community of over 27 million followers, reaching millions more along the way. Their formula for success includes many different strategies, but one of them is clearly the focus on process. People enjoy seeing how simple ingredients evolve into a tasty dish in "seconds".
10. Letterfolk
Being visual-centric doesn't mean there's no place for words on Instagram, and Letterfolk's account is solid proof. This brand's letter boards grace the feeds of thousands of Instagram accounts around the world, as well as their own.
11. Postmates
Visuals become even more important when you're sharing the story of a service brand. Images of the experience can help bring otherwise intangible value to life. Postmate does an incredible job at creating context around their app on Instagram.
12. Mailchimp
Mailchimp is winning at many marketing games these days, and Instagram content is certainly on the list. Being a B2B product doesn't stop them from engaging followers with humor, personality, and a lighthearted enthusiasm for entrepreneurship.
13. Aerie
Sometimes innovation isn't about doing something, but about standing up against a common practice. Winning by not doing, in a way. And this is the case with American Eagle's Aerie, an underwear brand that has decided to own the flag of "no photo retouching" to elevate women's natural beauty.
14. Mind, Body Green
Not all content has to be produced internally, and Mind Body Green is a perfect example of that. Mixing carefully-crafted quotes and infographics with content created by other users, the brand has created a visually compelling feed.
15. Airbnb
No list of inspiring brands on Instagram would be complete without Airbnb. Whether it's wanderlusting over a certain destination, crushing on dreamy interiors, or relating to someone's story, this account makes you feel things.
Any other brands worth following?
With so many brands competing for attention on Instagram, you need to come out with content that feels fresh, unique, and interesting. That's all easier said than done, but taking a look at accounts like the ones listed here is a great way to stay inspired. Have you run into other brands worth following on Instagram? Share them in the comments section below.
---
Products Seen In This Post:
Design a cohesive Instagram grid
Get your free grid template
Download this kit to quickly export Instagram shots that match your brand's visual style. PSD and AI files are included, as well as a moodboard to display your brand's assets.
Download it now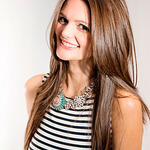 Laura Busche
Brand strategist. Creating design tools to empower creative entrepreneurs. Author of the Lean Branding book. MA in Design Management from the Savannah College of Art and Design (SCAD).
View More Posts