20 Watercolor Textures and Patterns for a Hand-Painted Look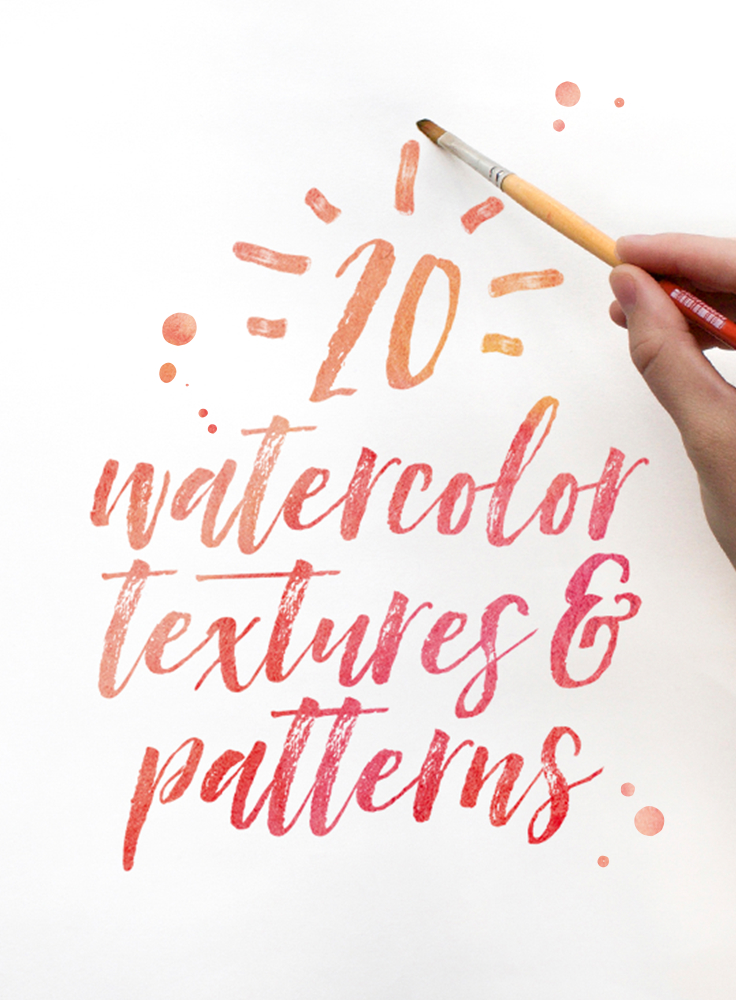 Creating an aesthetic that looks hand-painted in your designs doesn't have to be difficult. In fact, there are tons of textures and patterns from designers on Creative Market that can help your creation look handcrafted and one-of-a-kind. The following design assets are great options for a realistic hand-painted look. Tasiania has created the Indigo Watercolour Patterns Pack, which includes 36 indigo blue watercolor patterns. The pack has 36 JPG files of every pattern, as well as 36 PNG files with transparent backgrounds, making it a great choice for branding, fashion, and so much more.
Another blue-focused watercolor pack is this selection of hand-painted patterns by Seaside Digital. The blue designs in the pack also have a dash of "gold sparkle," which adds some unique flair to each of the 12 patterns included.
Use these Soot and Stardust Textures for any galactic project that needs to evoke the solar system. It contains 14 digital papers with black backgrounds and gold stars, and it's as mystical as it is dreamy and romantic.
This bundle of patterns, backgrounds, and elements contains a range of blue and ocean-themed assets. Inside, you can find 17 unique textures, 13 seamless patterns, and 23 blue clouds.
This set contains digital papers with pastel ombres — described by its designer as "dreamy." The five unique papers are a great choice to use for book covers, invitations, logos, and more.
SpringArtShop brings you Star Constellation Zodiac Watercolor, a collection that contains only blue galaxy elements, and depicts stars, constellations and outer space. You can find 12 separate files with Zodiac images in them, 12 separate files with planets, and four separate files with basic watercolor textures.
For a great selection of watercolor elements, look no further than this pack from Pixelwise Co. It contains more than 200 items, including backgrounds, patterns, shapes, flowers, and frames.
America contains digital papers that are red, white and blue. It's an excellent set of watercolor patterns that can be used to create designs that celebrate any America-specific event like President's Day, the Fourth of July, or Patriots' Day.
This Rainbow Watercolor Seamless Pattern from antuanetto is a beautiful pack of seamless patterns and shapes in rainbow colors. You can use these colorful designs to create business cards, notebooks or invitations — or even use them in textile or merchandise design.
This set of watercolor backgrounds, textures, and clipart evoke a dreamy and airy aesthetic. They are a great choice of asset for designing wedding invitations or business cards, and they're also spot on for baby announcements, since they use the traditional pink and blue color combination.
This stunning set of eight digital papers was created by GraphicRain. All eight purple papers come in JPG file format.
Are you looking for variety? Look no further than this pack from LogoLabs, which has 500 watercolor textures insides. You can use the huge selection to create a wide range of designs, from logos to websites to apparel and more.
Evoke a dreamy, mystical aesthetic with this set of 40 backgrounds from Anttoniu. Each background in this set was hand-painted, scanned, and then edited for your use.
This high-resolution watercolor texture was created by The Fabled Graphics. It contains pink, purple, and orange tones, and it's a warm choice for a background texture.
This Ultimate Watercolor Textures pack from Studio&Story is a great deal. Not only do you get 82 watercolor textures, but also 86 watercolor brushes for Photoshop. Choose this set if you want a great bang for your buck.
Watercolor patterns don't have to be simple or boring. Check out this bundle of patterns from PicPixPic, which has 30 pattern tiles, 30 pattern swatches and a range of patterns in pink, purple, orange, yellow, black, brown, green, and blue.
The Wonderful Watercolor Design pack contains another great selection of watercolor textures. In addition to 60 textures, you can find 25 hand-painted watercolor splotches and patches, 90 hand-painted illustrations, and four bonus seamless paper textures. This pack requires Adobe Photoshop CC or newer.
This set of nine PNG files contains watercolor design elements that are great for scrapbooking, branding, invitations, and more. All of the assets in this pack contain watercolor splatters in shades of pink.
GraphicRain created Green Ombre Watercolor: a set of eight digital papers in JPG format. Each of the watercolor digital papers in this set is a different shade of green.
The Salty Sea Watercolor Textures are bright, vibrant, and energetic. Created in blue, pink, purple and orange, the textures evoke the ocean, and the set includes 24 PNG watercolor shapes.
If you're looking to create a digital design that looks hand-made, check out the wide selection of assets on Creative Market. You can find handmade textures, backgrounds, fonts, and more.
---
Products Seen In This Post:
Getting started with hand lettering?
Free lettering worksheets
Download these worksheets and start practicing with simple instructions and tracing exercises.
Download now!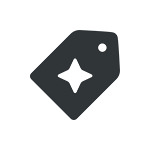 Creative Market