We're excited to introduce you to the latest addition to the Creative Market team, Liam McKay! He is the first international member of our team and, as he mentions on our About page, the much needed British influence. Join us in welcoming Liam and if you have any comments or questions, please leave them below!
Tell us a little bit about yourself and what you do for Creative Market.
I'm a 23 year old designer who grew up, and still lives, in the city of Coventry, UK. Coventry is famous for, The Coventry Blitz, Lady Godiva, The Coventry Cathedral, Jaguar cars, and the one the internet would probably most remember us for: The crazy cat bin lady.
I've been very lucky over the years in the sense that I've been able to turn my hobby into my career, something I am very thankful for. As a designer at Creative Market I'm involved in many areas of the site, working on exciting new features and partnerships as well as tweaking and improving existing elements and experiences on the site.
What were you doing before you joined the team and how did you and Creative Market "find each other"?
Life before Creative Market has been a mixture of working in a office for a small publishing company, leading to me working on my own as a freelancer for quite a few years. I found a love for digital goods along the way, which lead to me eventually concentrating on releasing my own free & premium goods, everything from WordPress themes and icons to brushes & backgrounds.
Aside from releasing my own goods I had an urge to help sellers and creatives get their items out to a wider audience, which lead to me creating Dealotto – a fun daily deals site for designers and developers where you can win discounts of digital goods. Along the way featured some awesome fonts by Gerren, the Chief Creative Officer here at Creative Market. I think Gerren picked up on my eye for details, and my genuine passion for digital goods. The rest, as they say, is history.
What's your workstation like? Do you have any tools/software/gadgets you can't live without?
My workstation is fairly boring. I love my 24″ iMac simply because of the size of the screen, but as long as I have a computer, a mouse and a keyboard I'm a happy man.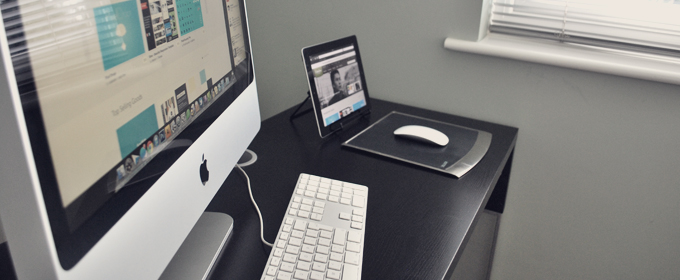 Do you have any go-to music when you're working?
I have an unhealthy obsession with The Prodigy, so they make a regular appearence on my iTunes throughout the day, but other than that my taste is quite varied, everything from The XX, or Adele to Drake or Queens of the Stone Age.
What are some of the projects you're currently working on?
You can see some of my design on these two blog images I made: Weekly Staff Picks & St. Patrick's Day Coaster Design Challenge
I've also been working on some design ideas for some exciting new partnerships we have in the works, as well as trying my hand at everything from ads to some new footer designs. This weekend I also released two new goods of my own goods into the marketplace.
What's your favorite shop in the marketplace?
I'm a big fan of uiparade – Norm has done a fantastic job in keeping a top level of quality while frequently releasing new and exciting products. Everything he has released is well worth a buy. Make sure you check out his video demos too, a great touch.
Any parting words of wisdom for our readers?
Yes, don't put cats in bins. Aside from that I'd say stop tying to measure success in hours / days / weeks, be patient and work hard with the bigger picture in mind.
Getting started with hand lettering?
Free lettering worksheets
Download these worksheets and start practicing with simple instructions and tracing exercises.
Download now!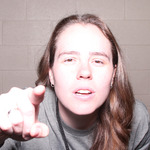 Lesley Yarbrough
Tinkerer. Maker of quirky fonts with a sprouty disposition.
View More Posts